Recalled: 5 Self-Coaching Success Stories
Sam Long is not the first pro triathlete to seek—and gain—success on his own.
Photo: Sean M. Haffey, Patrick McDermott, Gregory Shamus, Nigel Roddis
Heading out the door? Read this article on the new Outside+ app available now on iOS devices for members! Download the app.
Sam Long may be breaking the mold among his competitors when it comes to being a top-ranked, self-coached athlete, but he's not the first pro triathlete to seek—and gain—success on his own. Long, who announced he had "fired" coach Dan Plews six weeks prior to his win at Ironman 70.3 St. George last month, joins a cadre of pros who have done well coaching themselves, for at least a portion of their careers. Here are five stories of athletes who have done just that.
The Athlete: Daniela Ryf, Switzerland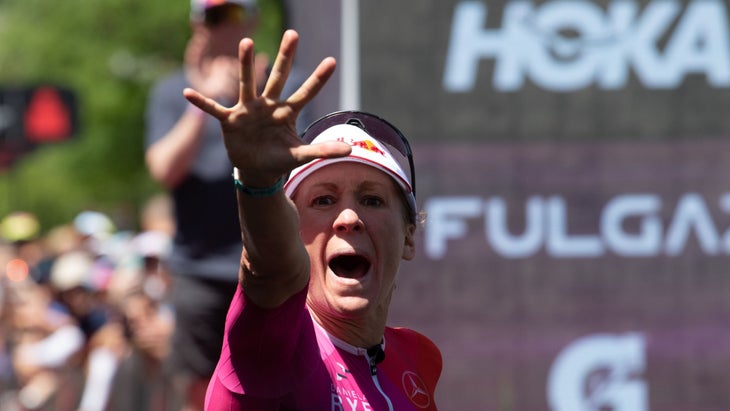 The Story: In early 2021, Ryf, who'd been coached by veteran Brett Sutton for eight years—a span which included five Ironman World Championships—referred to her decision to go her own way as an emancipation. "I wanted to develop further," she said, clarifying that there was no falling out between her and Sutton. "After eight years with Brett, I wanted to implement what I've learned myself." After splitting from Sutton, Ryf, who won Ironman Tulsa, Ironman Switzerland twice, and nabbed her fifth Ironman World Championship win in St. George in 2022. She also saw some struggles, however, finishing last year's Ironman World Championships (Kona) in an uncharacteristic eighth place.
The Follow Up: Earlier this year, Ryf shared that she's back with Sutton, who's now helming the Chinese National Team. Sharing that she has "one last chance to win in Hawaii," she said that the familiarity of Sutton drew her back. "He knows me very well and knows when to push or slow me down," she said.
RELATED: Recalled: Daniela Ryf's Very First Kona Win
The Athlete: Luke McKenzie, Australia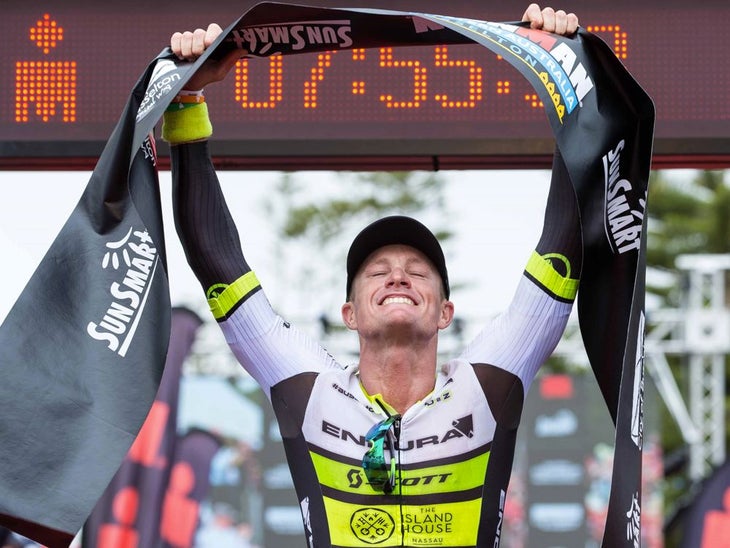 The Story: A stalwart on the Ironman scene in the 20-teens, McKenzie made headlines when he dipped under the 8-hour mark at Ironman Western Australia in 2015—the fastest finish on Australian soil at the time. He also finished second at the 2013 Ironman World Champs, and he did it as a self-coached athlete, a status he kept throughout nearly his entire career "I have mostly been self coached since 2003 with advice from several knowledgeable people here and there but nothing I would consider 'coaching'," he said. McKenzie noted that self-coaching allowed him to make decisions "based on what his…years of experience and thousands of hours spent learning from top coaches and fellow athletes."
The Follow Up: 15 years into his pro career, McKenzie joined forces with renowned coach Siri Lindley in 2011, a move he credited with improving his run (he split a 2 hour, 52 minute marathon in Western Australia). But after 18 months, he went back on his own, saying "I enjoy my own space and training myself." McKenzie and his wife, Beth, both retired from the pro ranks in 2020 and now focus on managing their apparel company, Wyn Republic.
The Athlete: Jackie Hering, U.S.A.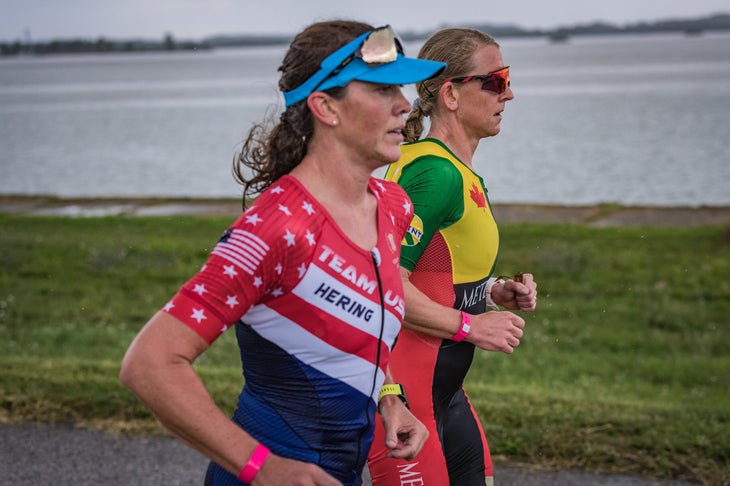 The Story: Hering, the 2022 Ironman 70.3 North American Champion, has been self-coached since 2015—the year of her first big breakthrough as a pro, when she nabbed her first pro victory at Buffalo Springs 70.3. A mom of two young children, born in 2016 and 2018, Hering said she branched out on her own during her first pregnancy to get in tune with herself. "Ever since then I've dialed in to how I am feeling and what is good and what is not good. It works for me," she said. Hering has also acknowledged the challenges of self-coaching. "It can be tricky…as I have to try to view what's going on with the objective coaches lens and not my self view," she said. "Knowing which sessions are worth pushing and when rest is best is something that has taken a bit to get a handle on, but my general sense that seems to work best is going with my gut instinct."
The Follow Up: Hering, who does work with a cycling coach in pro triathlete Patrick Brady, continues to self-coach and has had a strong start to her 2023 season, finishing 6th and 5th, respectively, at Ironman 70.3 Chattanooga and 70.3 St. George last month.
The Athlete: Joe Skipper, Great Britain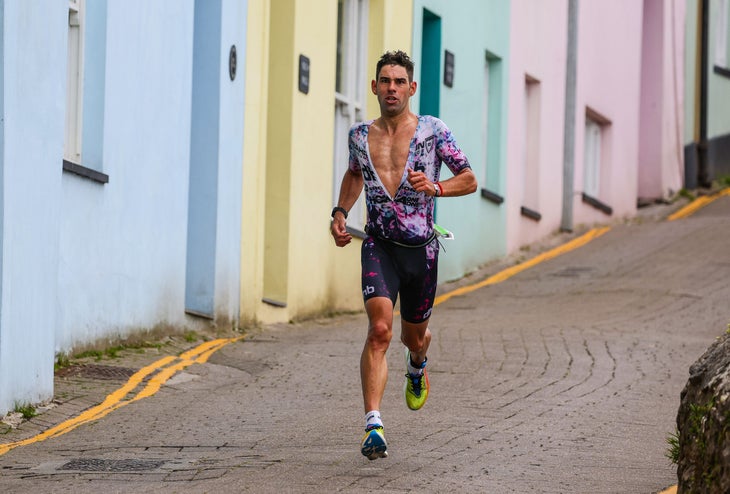 The Story: Message boards have heralded Skipper as "the most successful self-coached athletes of all time." And for good reason: Fully self-coached since around 2017, Skipper currently holds the #18 position on the PTO world rankings, a status bolstered by wins at both Ironman Arizona and Ironman Wales in 2022.  "I was coached for one time for nine months over the last 10 years," Skipper shared with the Inside Tri podcast in 2021. He's spoken to the satisfaction of succeeding as a self-coached athlete, saying, "It's nice to be able to say I've got to where I am by being self coached. It just shows that in this sport if you put your mind to it and work hard you'll get there in the end."
The Follow Up: Skipper, who became a first-time dad in April, is still learning in his role as his own coach. After a disappointing 22nd place at the World Long Course Championships in Ibiza and a DNF at Ironman Texas in recent months, he reflected, "I think it's important to keep pushing on the bad days to motivate you in the future, as not all days are sunshine and roses. If you want to have the good days, you have to remember the bad days as motivation and that was probably the biggest lesson for me out there." Skipper is slated to race Challenge Roth on June 25 next.
The Athlete: Cody Beals, Canada
The Story: Beals self-coached from early on in his pro career, which began in 2014 and saw immediate success in the 70.3 and Ironman arenas, including wins at Ironman 70.3 Eagleman and Ecuador. In 2017, Beals spoke to his approach to self-coaching, saying "Self-coaching does not necessarily mean you have to be a lone wolf. Even though I am self-coached now, I still draw on the experiences of a lot of people," citing other coaches, a sports doctor, and a business advisor as those in his inner circle. He also reflected on the dualities of the self-coaching position, saying, "You…have to cultivate a dual personality because when you are writing your training, you put on your coaching hat where you are cool, clinical, calculating and rational," he said. "When you switch gears and put on your athlete hat, you just execute and focus on the moment.​"
The Follow-Up:  After what he deemed was a "long history of…misguided self-coaching," Beals sparked a collaborative partnership with his longtime mentor, David Tilbury-Davis in 2018. "I handle the day-to-day details while David concerns himself more with the big picture," he wrote at the time. "He offers advice and a much needed objective perspective, and also helps with analysis, season and race planning, goal setting and research." The collab worked: Beals had some of his biggest breakthroughs in 2018, including wins at Ironman Chattanooga and Mont Tremblant. Most recently, Beals—who, in 2022, reflected on the importance of relying on a team and the willingness to accept help from others—won Ironman Lake Placid last July and finished fifth at Ironman Texas in April.
RELATED: Are You Ready to Be Coached?