Pro Q&A With Kirsten Sweetland
Heading out the door? Read this article on the new Outside+ app available now on iOS devices for members! Download the app.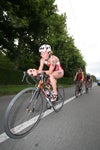 The rising star of Canadian triathlon has had her fair share of ups and downs over a relatively short professional career. Triathlon.org caught up with Sweetland to talk about those ups and downs at the Triathlon Canada team launch.
Kirsten Sweetland entered her first triathlon at the age of ten and remarkably won under the watchful gaze of famed ITU commentator and Canadian triathlon coach Barrie Shepley.
As a teenager, Sweetland dominated national competitions and made her mark on the international stage in 2006 with victory in the junior world championship race in Lausanne, Switzerland. The following year, she won her first ITU World Cup in Richard's Bay, South Africa, at the mere age of 18. A month later, the impetuous youngster was within sight of taking the top prize of $200,000 and an Olympic spot at the Des Moines World Cup before collapsing from heat exhaustion in the final kilometer. A gutsy Sweetland reasoned that "if you slow down, you don't win… it's not a very complicated equation! I know, if you pass out, you don't win either, but at least I gave myself the chance!"
With much of 2008 wiped out with injury, Sweetland started 2009 in electric form by convincingly outrunning Olympic bronze medalist Emma Moffatt to win the Mooloolaba World Cup before a fifth place finish at the opening Dextro Energy Triathlon – ITU World Championship race in Tongyeong, Korea. However, a back injury has since put her season on hold. Triathlon.org caught up with Sweetland at the Triathlon Canada team launch.
Q: Well for starters, I suppose we have to ask, how is the back?
A: Yeah, good. It's getting there and I'm pain free already. I can't run or bike yet, so it will probably be another month before I'm back to normal, but I'm hoping to hop back on the turbo trainer in a couple of days, and I'm already back in the pool.
Q: So was the injury something you picked up in Tongyeong?
A: I'm not really sure; apparently it must have been there before Tongyeong. My back was a bit tight and I felt a bit off, but I didn't think about anything until I came home and it was really sore and getting worse. I had x-rays, bone scans, CT scans and an MRI.
Q: How frustrating is it to suffer with recurring injuries, and how do you cope mentally with preparing yourself to get fit again?
A: It's tough because I felt like I did everything right this year with my training, my nutrition and my rest. I'm not really sure why or how it happened, but you know, that's the way it is and now I've got to refocus on the next race. I need to make sure I really take my recovery seriously and get fit again. My fitness comes around pretty quickly so I'm not too worried; I need a couple of weeks.
Q: You had a cracking race to start the year in Mooloolaba in the world cup. Was that due to the winter training you had been doing in Australia?
It helped a lot. Both my coach and I were surprised by that race because I hadn't really done a lot of speed work or anything in the build up that would lead to that kind of performance. Being in Australia really helped with the motivation, and compared to here [British Columbia, Canada] with its cold days, it's easier to get outside and train.
Q: Is the plan then to go back to Australia again for the winter at the end of the year?
A: Yes, this time I will be on the Gold Coast instead of Brisbane, so that's the plan.
Q: So when do you think you'll be back racing?
A: It's pretty hard with these things; you don't know how they're going to react and whether they're going to take two weeks or twenty weeks. The plan is to come back for Hamburg and London, then Yokohama and cram them in ahead of the Grand Final on the Gold Coast.
Q: Trying to get enough points for the Dextro Energy Triathlon – ITU World Championship Series?
A: Exactly! It will only be a couple of weeks before Hamburg that I'll be back running, so I'm not expecting big things, but we'll go in there and hopefully pick up a few points.
Q: You've been announced as one of the three women in Canada's Team Teck looking forward to 2012. How does the spotlight change, whereas for Beijing you were the young one with an outside chance of making the team, and now you're tipped as someone with the potential to do well in London?
A: I like it the way it is. As one of those targeted athletes you get treated accordingly. We're going to have a lot of support in the next three years thanks to Teck, and then Simon's [Whitfield] medal has helped us with extra support and funding. I think it's a positive.
Q: There's obviously a lot of focus on you, as there is on the likes of Alistair Brownlee, ahead of the Games. What are your ambitions for London?
Who doesn't want a gold medal at the Olympics? Who knows if it will be London or 2016, but that's my aim. I've got a long career ahead of me but somewhere in there I want Olympic gold!
Q: Is it nice to be going to London this summer as part of the World Championship series? Have you raced in Britain before?
A: I raced the Salford World Cup before, but it will be great to get in to London and get familiar with the area. I hope the new series works out well for me. I know it's been said that it's hard for younger athletes to peak more than once in a season, but if I can keep a consistent 'sub-peak', then I should do well. My goal is always to keep consistent, and obviously that hasn't worked out for me this year, but it's a good chance to practice and that's what makes a great athlete – someone who's great every time they go out.
Q: The Canadian women had a great start to the year with you winning in Mooloolaba, Kathy Tremblay picking up silver in Ishigaki and then Lauren Groves joining you both in the top ten in Tongyeong. Do you think this is a new era for the women's side of the sport in Canada, because so much has been focussed on Simon (Whitfield) before?
I think the women's team is really coming into our own. Simon and his results have always dominated triathlon in Canada, but I think we're coming into a new era where we're going to get some results on the women's side at the same time as the men.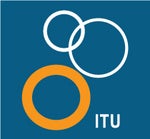 Provided by Triathlon.org.