Torbjørn Sindballe On Kona Qualifying, New Business Ventures And The Future Of Ironman
Torbjørn Sindballe shares with Triathlete.com on life since Ironman—his new company, his life in Denmark, his thoughts on the Kona Pro Ranking System and his picks for future Ironman champions.
Heading out the door? Read this article on the new Outside+ app available now on iOS devices for members! Download the app.
Former Danish pro triathlete Torbjørn Sindballe, who placed third at the 2007 Ironman World Championship, was forced to retire in 2009 due to a congenital heart condition. Since then, he's found a new passion in life that's still very connected to his beloved world of triathlon racing. He shares with Triathlete.com on life since Ironman—his new company, his life in Denmark and his picks for future Ironman champions.
Triathlete.com: Tell me about your newest business venture, Advitam Sports.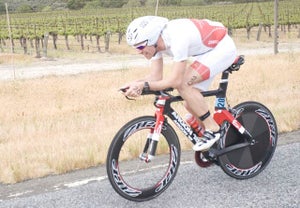 Torbjørn Sindballe: Advitam Sports is a tribute to the active lifestyle and an exclusive opportunity to escape everyday life while inspiring the passion for endurance sports. You can come alone, with your partner or friend and spend a long weekend training and having fun in a small group with plenty time for individual attention. We strive to mix five-star resorts with world-class guidance in training, mobility and nutrition in some amazing locations around the U.S. In early April we kick off at the beautiful Boulders resort in Arizona and continue from there through Montauk [N.Y.] in June, Napa Valley in September, Kona on the Big Island the week before Ironman and wrap up the season at Kiawah Island, S.C., in November. We welcome all abilities and look forward to give everyone a tailor-made experience.

Triathlete.com: How have you spent your time since retiring?
Sindballe: Obviously it has been a demanding time as quitting pro sports also includes a significant reshaping of identity on top of the health issues I had. However, that all settled after about a year with wonderful support from my beloved family. Being part of the amazing Challenge Copenhagen event in August last year was a turning point where I felt great in another role giving back to the athletes at the finish line all the way until midnight—I had no voice the week after!
Since then I have focused my attention on a range of different activities where the main focus is sharing the passion for sport and performance by putting the knowledge and experience I have gathered over the years to good use. Our clients at Advitam Sports will benefit from this, and I look forward to growing the company with my partner Jason Weisberg. I coach a handful of pro athletes including Joe Gambles and some up-and-coming names that I hope to help on the next level in their career. I am doing different coaching and consulting projects in Denmark both within business and sports and finally I do a fair bit of writing. I contribute regularly with in-depth articles to Inside Triathlon and I wrote my autobiography in Denmark called The Perfect Performance covering my journey in sports, how my wife and I managed to get back together after three years apart and how I dealt with the dramatic and too early end of my career due to a congenital heart condition. It touches many subjects relevant in sport and life and have received very good reviews in the Danish press. I hope to get it out in English some time soon.
Triathlete.com: What are your thoughts on the new Kona pro ranking system that athletes must follow?
Sindballe: The first thing you notice is that it is an attempt from WTC to control which races pro athletes do and push them to do more WTC races if they want to race in Kona. To get the max number of points, you have to race two Ironmans and three 70.3s, which is more or less a full season.
Last year many world-class pros who had an off day in Kona opted to race a second Ironman just a few weeks after Kona to gain points. This did not allow proper time for recovery and if continued will hamper their athletic ability over the years. Many pros have to race Kona to make a living as it is where the major media and sponsorship attention is, so in those cases it ends up as a vicious circle. We must never ever forget that an Ironman is an extreme event. While it is tempting from a business standpoint to push for pros doing several Ironmans a year I believe it is best for athletes to do only one Ironman a year or a maximum of two if they are properly spaced out. I am sad to see that these criteria make it harder for pros to race and develop careers to their true potential. [Check out Torbjorn's article on Ironman recovery in the Jan/Feb 2011 issue of Inside Triathlon.]
Depending on the WTC [World Triathlon Corporation, owner of Ironman-branded events] master plan you can see both noble and conflicting sides to the fact that WTC has cut the pro field in Kona by half and forced pros to do at least five WTC events per year in order to qualify versus the single event they had to do in the past. If it is solely a shortsighted business decision to get more age-group slots to sell and to exploit the marketing value of pros going to Kona, I believe it is sad for the sport.
If however there is a WTC master plan to build a series of select Ironman and 70.3 races with major or "grand slam" status, the new rules seem to have a more noble side to them and would show WTC as a visionary leader of the sport rather than just another business trying to skim every cent they can. By channeling pros into certain high-quality races and building these races with much higher prize purses—added the wonderful inspiring stories from our sport—we have the backbone of a product that can make it into global television and help catapult the growth of the sport into a whole other league. Imagine class acts such as Macca [Chris McCormack], Crowie [Craig Alexander], the Raelerts [brothers Andreas and Michael] or [Chrissie] Wellington, [Mirinda] Carfrae and [Julie] Dibens dueling for a million dollars, five to eight times a year at either Ironman or 70.3 distances on spectacular courses with a long amazing history and age-groupers racing on their tails, getting the experience of a lifetime. That is what I would love to see!
However WTC has not stated that they are pursuing anything like this, nor have they managed to earn the love and trust of their athletes through a closer integration on decision making and a reasonable compensation for the significant loyalty they are demanding. In fact they have not really stated why they have made these changes and therefore their actions seem somewhat short-sighted, causing justified doubts about their motives. It would suit WTC to step up as a visionary leader, work much more on their PR and athlete relations, as it would help strengthen both their business and the sport.
Click "Next Page" to read Sindballe's picks for future Ironman champions.
Triathlete.com: What do you miss most about racing? What about specifically racing in Kona?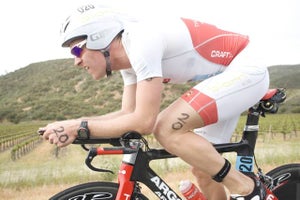 Sindballe: Being a pro athlete is intense as you are living your dream 24/7 year-round. You need to commit your mind and body to race the best of the best at one race each year where everything is at stake. Not only the time and energy put into the process, but also your livelihood, social sacrifice and more that is invested in the fight to win or reach the ultimate dream of the perfect race. While there are many joys of being able to pursue a strictly personal dream and the lifestyle surrounding it, the pressure is what makes it so intense and sends you on an emotional rollercoaster, which is hard to replicate in normal life both positively and negatively.
I missed that intensity for quite a while. I missed the feeling of being in great shape hammering down the road untouchable and running to eternity. I missed the feeling of crossing the line having given everything with no regrets. At the same time, however, I also found many upsides to not living in such strict routines and boxes as needed when training all the time. I have found much more time for my family and I have a better balance in life, which is equally rewarding, just in another dimension. I love the work I am doing now and I still enjoy going for a swim, a run or a bike ride reconnecting with myself in the beatify of nature when time permits. I still follow the sport and actually still feel the excitement over the upcoming race season and look forward to follow my athletes as they race around the world.
Triathlete.com: Who do you think are the future champions of Ironman?
Sindballe: The sport is evolving fast these days and the current crop of champions is all in their late 30s, which is probably close to the end for most of them. Ironman is no doubt a sport that requires many years to perfect, and over the years we have seen an influx from Olympic and 70.3 distances that has turned up the heat at the front of the race culminating so far last year with the Macca/[Andreas] Raelert duel. You can no longer have a weak swim or a weak leg at all; you need to be well-rounded, solid, world-class across the board. You need to be able to build consistently from year to year and not burn yourself out from overtraining or overracing.
The one who stands out currently on the men's side is Michael Raelert as he is five to eight years younger than all the others and has the potential to win Kona already at this stage. There are also several 70.3 names waiting to step up like Joe Gambles and Tim O'Donnell, which will be interesting to watch, but I also believe there is some hidden talent in ITU racing that will make a significant impact when or if they decide to go for the full distance. The Ironman champ who started and ended his career doing 140.6 miles is gone. Those who hone their speed for years before entering the "mega-mileage" world of Ironman and don't forget to maintain their quickness are the future champions.