Meet Winter National Champ Mike Wolfe
Wolfe is an Assistant U.S. Attorney by trade and an ultrarunner by choice who earned a national championship in his first ever winter tri.
Heading out the door? Read this article on the new Outside+ app available now on iOS devices for members! Download the app.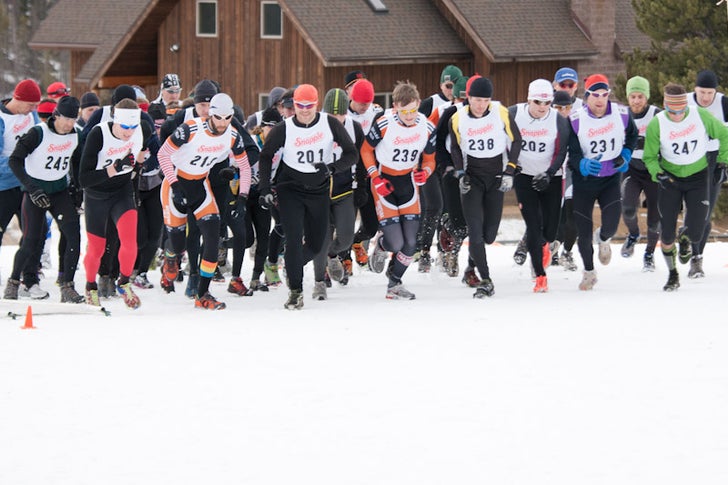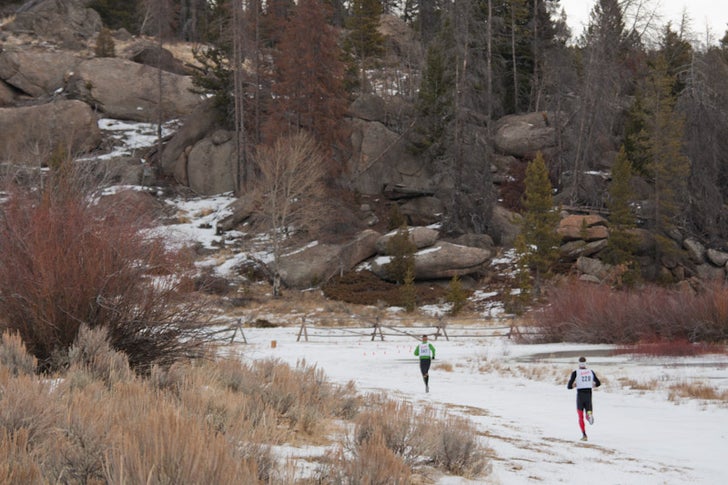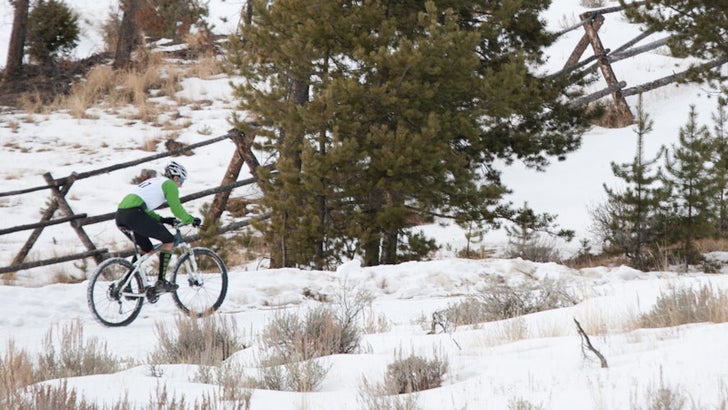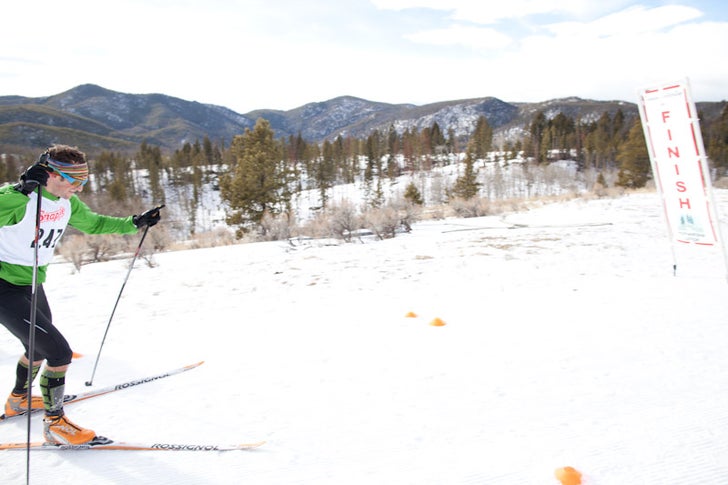 Mike Wolfe won USA Triathlon's Winter Triathlon National Championship at Homestake Lodge in Butte, Mont., in January. Triathlete.com caught up with Wolfe, who is an Assistant U.S. Attorney by trade and an ultrarunner by choice, recently to see what went into his national title.
Triathlete.com: Congratulations on your win. How'd you discover winter triathlon and what made you get so involved with it?
Mike Wolfe: I'm actually not involved in it at all. This was my first race ever! I just jumped in it for fun, as the race is held really close to home, about an hour from Helena, MT., where I live.
Triathlete.com: For all of us who haven't participated in a winter triathlon, can you give us a little information on what the sport is like and why we should catch the winter triathlon bug?
MW: It is something entirely fun and different to do in the winter. It is great—it incorporates skate skiing, and the added challenge of running and mountain biking on/in the snow.
Triathlete.com: What would you say the main differences are between summer triathlon and winter triathlon?
MW: I am not a triathlete, so I can't speak to this very well.  However, having done just a little summer triathlon, I can say that the transitions from run to bike, then to ski, are WAY easier than transitioning from swim-bike-run!
PHOTOS: 2012 USA Triathlon Winter National Championships
Triathlete.com: How are you going to prepare for the world championships in Jämijärvi, Finland, if you decide to go?
MW: Unfortunately, with work I won't be able to go on such short notice. If I were going, I would focus on short intensity and interval workouts, with lots of hill repeats. The distances are so short—5km, 10km, 5km—it is all about speed and power. I would run and mountain bike a lot in snowy/tough conditions to prepare.
Triathlete.com: What kind of training is required to be good at winter triathlon?
MW: Power, because the races are so short.  And, your engine has to be tuned up for run, bike and ski. I think lots of strength training and intensity workouts are key.
Triathlete.com: Could you give us a typical training week for you?
MW: I mainly run and rarely mountain bike or ski.  I am an ultrarunner by discipline.  However, I do try to nordic ski a lot in winter. And I mountain bike for fun in my off-seasons. A typical training week is between 18 to 25 hours of running, depending upon the season. I average about 120 to 160 miles per week.
Triathlete.com: Do you have any tips for staying warm when you're mountain biking or running out in the snow?
MW: Wear a Buff around your neck and face. Wear neoprene booties over your mountain bike shoes!
Triathlete.com: In one sentence, what's your favorite thing about winter triathlon?
MW: The diversity of all three disciplines in quick succession—I just found it to be plain fun!
Triathlete.com: What do you do for a living and how do you balance this with your training?
MW: I am an attorney. I am a federal prosecutor (my title is Assistant U.S. Attorney), working in the U.S. Attorney's Office, District of Montana. Balance?? Serious discipline, serious time management, and sacrificing other things in life. Plain and simple. You either do it, or you don't.