How Lionel Sanders Became Every Triathlete's Hero
Lionel Sanders has been to some pretty dark places, but now he's one of the most popular pro athletes in the sport. And he's just getting started. 
Heading out the door? Read this article on the new Outside+ app available now on iOS devices for members! Download the app.
Lionel Sanders knows a thing or two about self-inflicted pain.
His past drug use has been well documented, and he's not afraid to talk about it. Throughout his teens and early 20s, he snorted a small mountain of cocaine, smoked a small forest of marijuana, and did every hallucinogen and stimulant known to man. The 30-year-old has spent the last seven years inflicting a very different sort of abuse on his body, and his willingness to suffer has transformed him from addict to being the most improbable triathlon superstar in the world.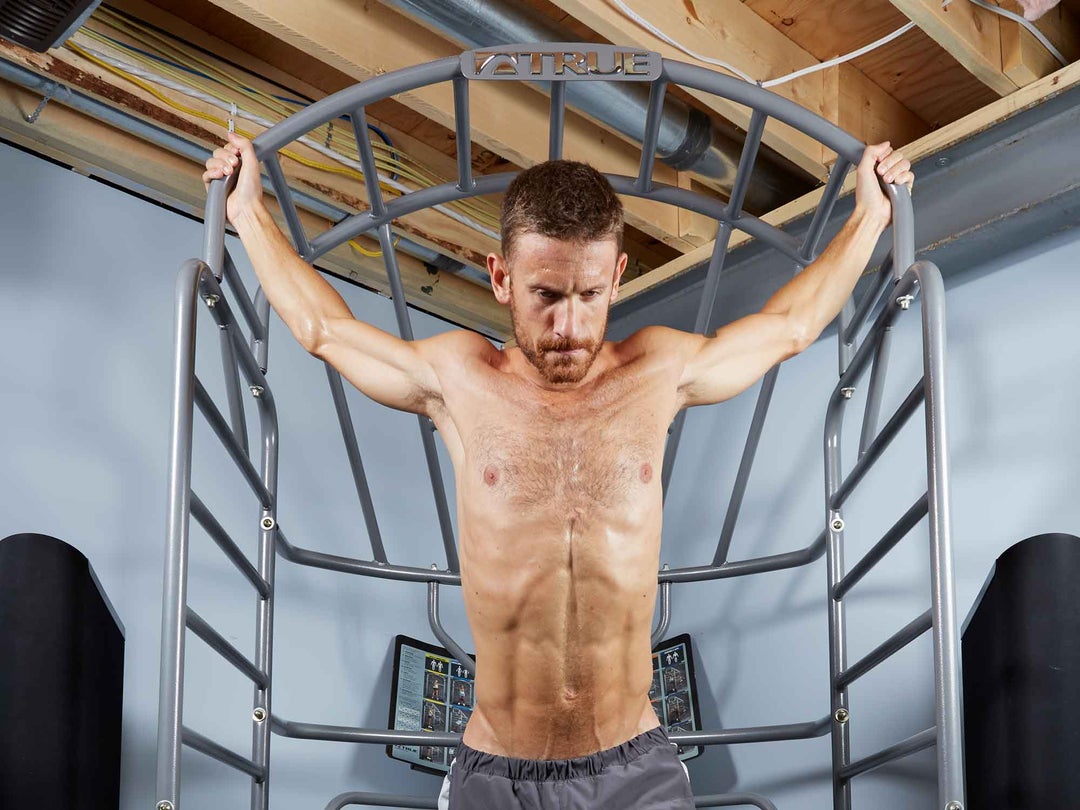 However unlikely his swift rise from Ironman age-grouper to Kona runner-up in 2017, his popularity shouldn't be a surprise. (In a recent poll on Ironman.com, Sanders was voted the most popular male Ironman athlete by a comfortable margin.) The stereotype of Canadians being ridiculously friendly could not be truer in Sanders' case. He'll talk to anyone and enjoys doing it. He's built a massive social media following by being open and honest about himself, though he admits his wife, Erin, is the gatekeeper of what goes out into the world. Whatever the secret, it's worked. While most Ironman age-groupers probably don't see much of themselves in Jan Frodeno or Daniela Ryf, there's something relatable about Sanders that's made him the everyman's elite.
He also trains like a maniac. You have to in order to compete at his level, but part of Lionel Sanders' draw is that he tends to take things to extremes. It's not uncommon for him to put in more than 30 training hours per week—and that includes do- ing nearly all of his riding in his "pain cave," which has become something of his indoor sanctuary. He still manages to keep a very busy race schedule, but he doesn't do training races or test races. So every time Sanders lines up, he comes prepared to bury himself. He did nine races in 2017 and won all but two—both misses were runner-up finishes to world champions whom he pushed to their absolute limits: Alistair Brownlee at Ironman St. George 70.3 and Patrick Lange in Kona.
"I think my competitors know that when they line up next to me, it's going to be a fight to the death," he says. "I go into every race thinking it could be my last because you truly never know when it will be. Every race is a gift and that means you should take everyone to the limit. That's what fuels the fire now."
What fueled the fire before was something very different. Lionel Sanders grew up in Harrow, a small town about 40 minutes from Windsor, Ontario. It's a place with one stoplight, fewer than 3,000 people, and not a whole lot for kids to do other than play sports. Sanders tried them all, but it was on the track where he excelled, and by the time he got to high school, he was known as one of the area's best runners. With that came the weight of expectation, which quickly turned running from an escape to a chore. That was about the same time that he was handed his first joint and beer while hanging out in a friend's garage, and things escalated quickly from there.
You could say Sanders has an addictive personality. By the time he got to the University of Windsor, innocently smoking the occasional joint with his buddies had turned into all-night ragers fueled by cocaine and whatever other drugs he and his roommates could afford. He failed to make the track team in each of his first two college years, and he coped by telling himself that he didn't care. In 2007, he quit the sport completely and didn't run again for three years.
From there, things went downhill fast: He woke up in detox a handful of times but would buy more drugs the minute he got out; one time his face was cut up because he'd used it to smash a window in an attempt to jump from a moving car; he remembers thinking of killing a roommate who snorted the last line of blow off the table at the end of a long night. But he wasn't proud of the places his mind was going, so he finally decided to lace up his running shoes and do the one thing that was familiar to him other than getting high.
Running helped curb his drug dependency, but Sanders still wanted something more. Always one to take things to extremes, he signed up for the 2010 edition of Ironman Louisville on a whim and managed to finish in a very respectable time of 10:14. That caught the attention of renowned Canadian triathlon coach Barrie Shepley, who invited Sanders to come train with his group in Toronto and later at a camp in Tucson. Shepley had briefly worked with Sanders during his high school track days, and he knew he had the capacity to be something more than a pretty good age-grouper.
"I remember the first time he came down to Tucson," Shepley says. "When he hit the 10th straight day of serious mileage, I suggested a few rest days. He said he felt great and put in another mega week before he backed off. A few days later he put in another block that was twice as long. It was then that I realized how mentally tough he is and how deep he's prepared to go in training."
After a few seasons of working with Shepley (and learning how to swim), Sanders made the leap to the professional ranks at the end of the 2013 season, and by the beginning of 2014, he was turning plenty of heads. He won a pair of 70.3s and then finished fourth at the Ironman 70.3 World Championship, before winning his first full Ironman in Florida that fall (the swim was cancelled, which didn't hurt).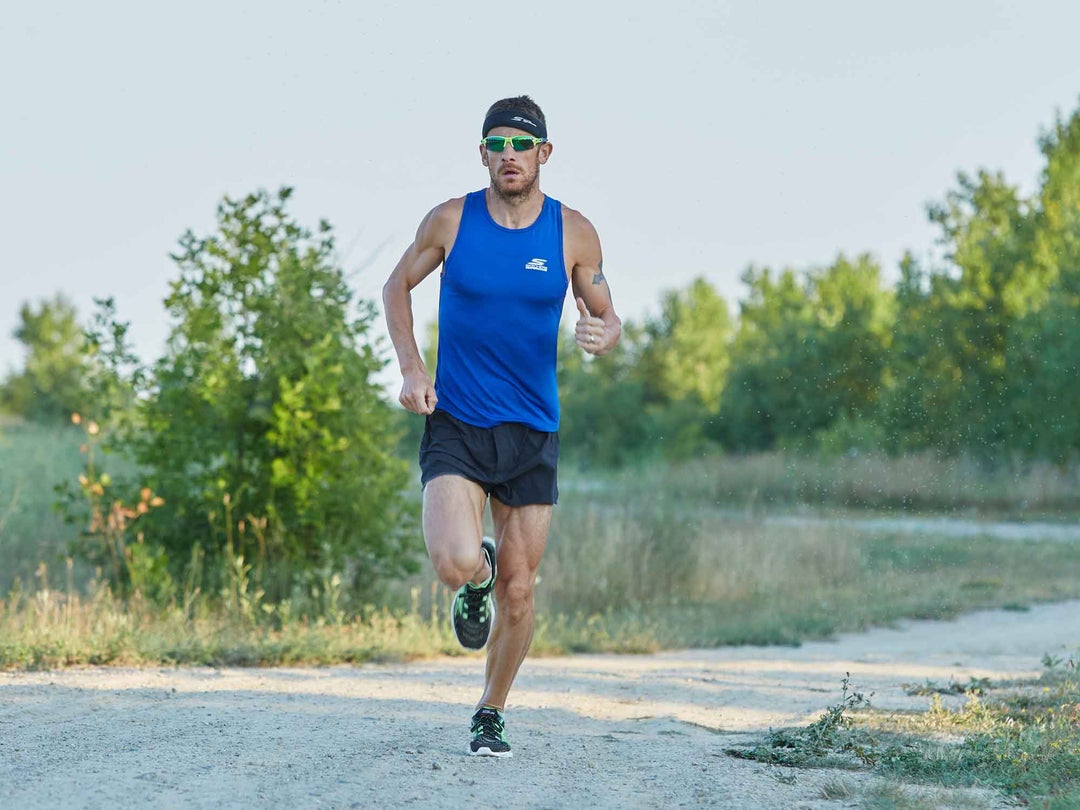 "The dark times I went through were a big motivator when I first started racing at a high level," Sanders says. "I was basically running as fast as I could, in the opposite direction of where I came from. I would cringe at the thought of where I'd been, and I could get rid of that feeling by pushing myself to the absolute limit at every race."
Sanders now knows racing is a privilege. He's no longer running away, but instead running toward something: the singular goal of becoming the first Canadian Ironman world champion in 15 years. It's something he nearly accomplished last October, when he led the race through mile 23 of the marathon before being overtaken by Patrick Lange, who went on to shatter the course record. Sanders' time of 8:04:07 stands as the third-fastest in the 40-year history of the race.
Lionel Sanders doesn't care much for history or the past these days. From his point of view, he didn't win second place—he lost first. That's what fuels him now, and he learned a lot from Lange surging past him with less than three miles to go. He has a picture of that moment in front of the treadmill in his pain cave, and he looks at it every day. That moment motivates, but it also teach- es. The lessons it continues to teach might be why we see a different approach from Sanders at Kona this year—even if he's still at his absolute limit.
"Brute force is great—it's an asset I've used my whole career," he says. "But I've learned that efficiency is king in an event like Ironman. Patrick [Lange] taught me that last year. So that's the theme of 2018—to become a more efficient athlete instead of one who can produce the most brute force."