From The Inside Triathlon Archives: Getting To The Core
A look inside three-time Ironman world champion Craig Alexander's now famous heat experiments.
Heading out the door? Read this article on the new Outside+ app available now on iOS devices for members! Download the app.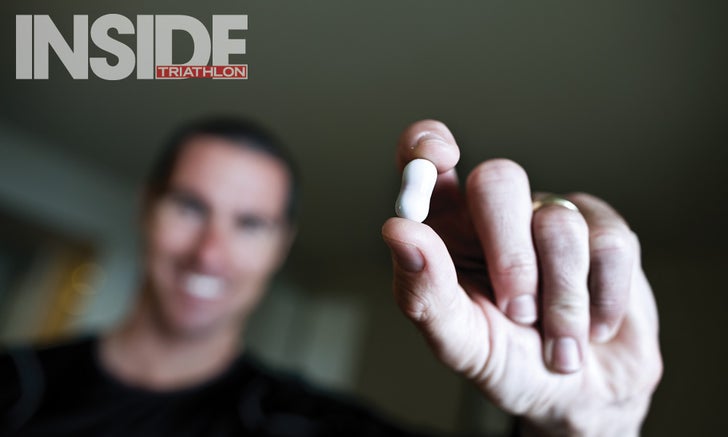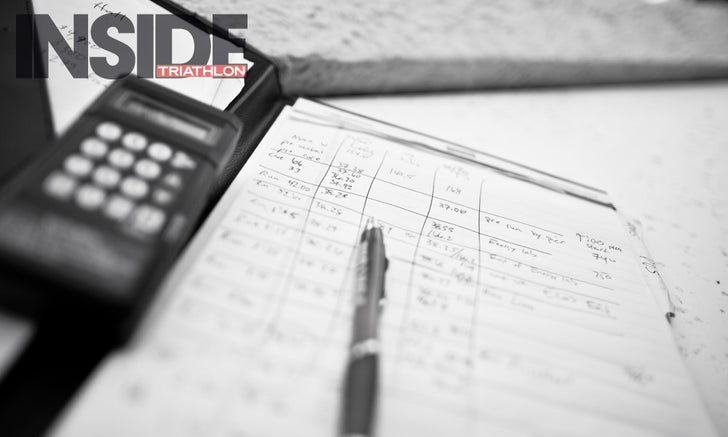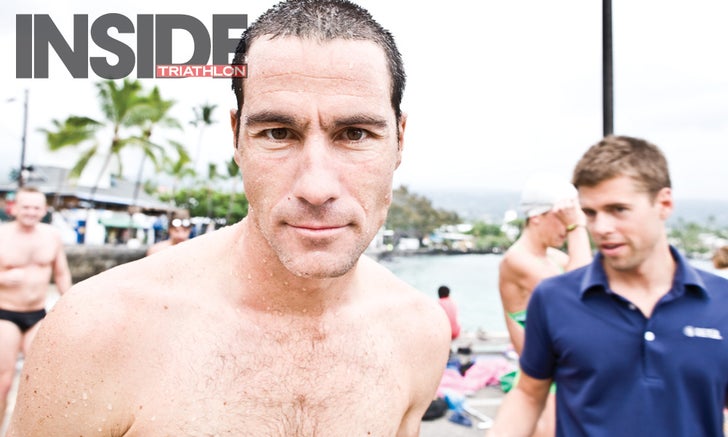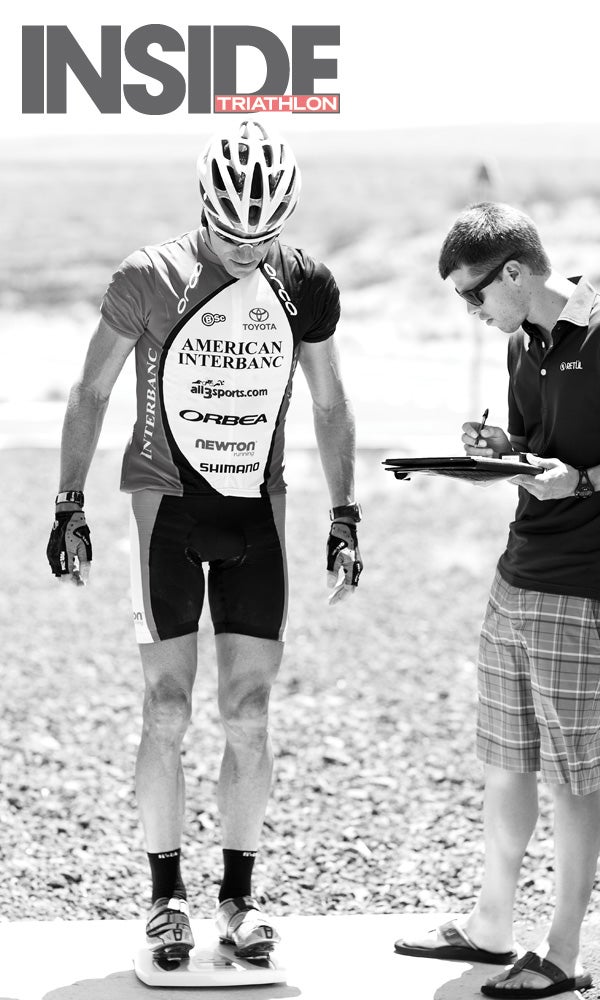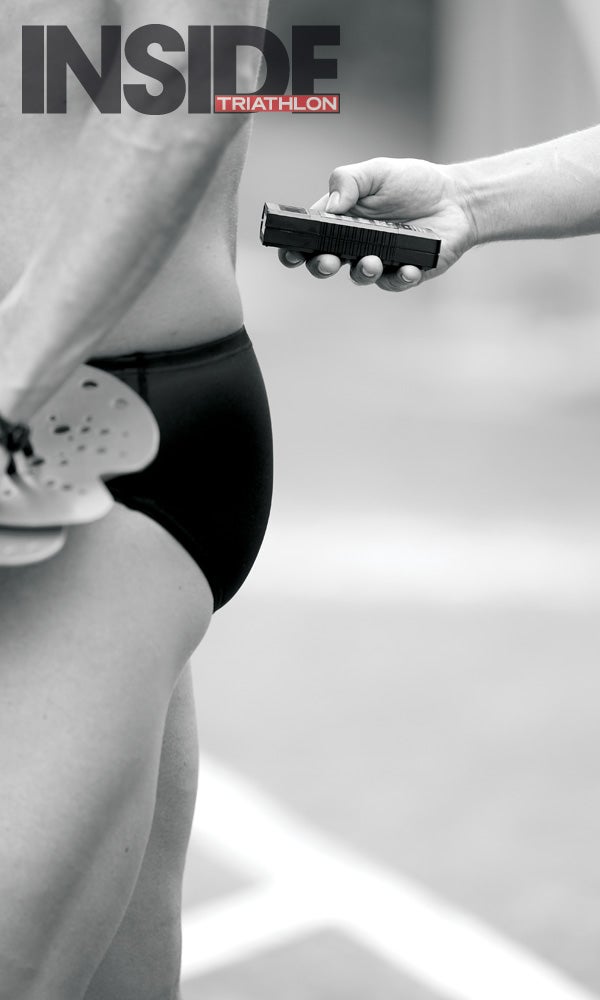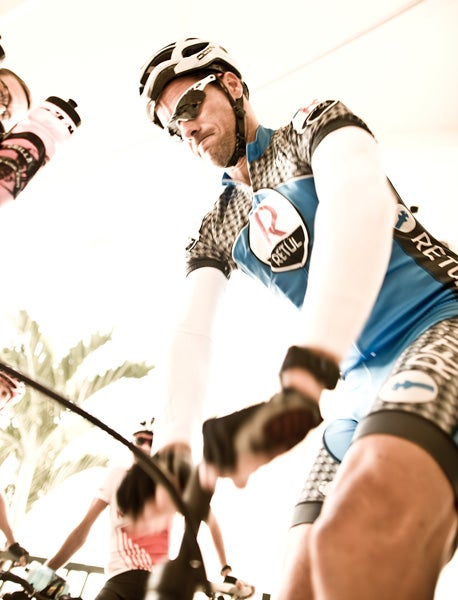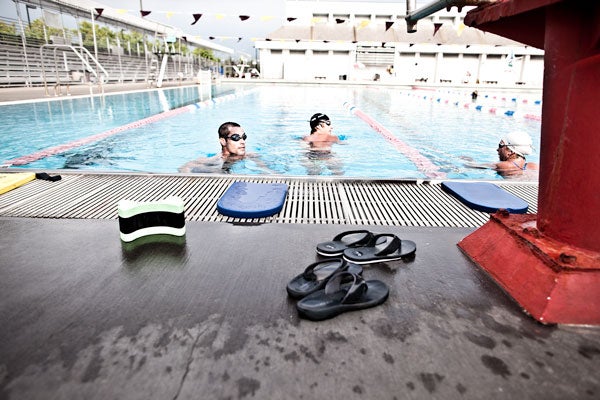 A look inside three-time Ironman world champion Craig Alexander's now famous heat experiments.
This story was originally published in the November/December, 2010, edition of Inside Triathlon magazine, before Alexander placed fourth at the 2010 Ironman world championships. It has been edited for web publication.
Despite Craig "Crowie" Alexander's second-place finish at the 2007 Ironman World Championship and his back-to-back titles in 2008 and 2009, by his own estimation, he has never been the athlete that the Kona field has specifically gunned for. Perhaps this is because of his unintimidating 5-foot-9-inch frame, his relatively recent emergence to the top of the triathlon heap, or his reluctance to make bold predictions in the media. Whatever the reason, his competitors have never designed their race strategies around him, and some believe this has enabled Alexander's considerable success at Kona year after year.
But this year is different. Alexander's back-to-back Kona wins have put a bull's-eye squarely on him, and as a result he's more vulnerable than ever. This year, his competitors will attempt to exploit his one perceived weakness: the bike. In fact, strong cyclists such as Chris "Macca" McCormack have made several public pleas to other athletes to attack on the bike—all with the hopes of coming into T2 far enough ahead of Alexander to make his lethal run a nonfactor.
To combat this attack, Alexander has turned to a race preparation strategy made famous by Lance Armstrong: meticulous planning. By fanatically studying Tour de France routes, lactate levels, wind tunnel data and any number of other pieces of information, the seven-time Tour winner proved that an endurance athlete can gain a significant advantage over equally talented competition by measuring the details that the others leave to chance. In this same vein, Alexander is studying how his body reacts to the conditions he will face on the Big Island, which has a reputation for wilting even the world's fittest athletes with its combination of humidity, wind, sun and heat radiating off congealed lava.
PHOTOS: Exclusive Look At Craig Alexander's Kona Camp

The Conditions
Contrary to what some might believe, it's the island's humidity, and not its ambient temperature, that is so deadly to racers. The average high temperature on race day is 84 degrees F, which makes Kona only the fourth hottest Ironman in the world. The temperatures aren't exactly mild, but they aren't as high as the race's reputation might lead you to believe.
The humidity is a killer because the body relies on sweat to cool itself—but simply wetting the skin doesn't dissipate much heat. Sweat has to evaporate to cool the body, and the rate of evaporation is determined by the humidity in the air. Kona's moist climate prevents sweat from cooling the body because it prevents sweat from evaporating. Instead, it simply rolls off the skin. In a vicious cycle, the body just keeps dumping more and more sweat onto the skin, and in turn the body becomes hotter and more dehydrated. This downward spiral often ends in a poor performance and even the occasional catastrophic collapse, which NBC highlights annually to show just how demanding the Hawaii Ironman actually is.
In the past, Alexander has famously raced in a fully vented helmet in an effort to keep the onslaught of dehydration at bay, but switching to an aero helmet could save him upwards of 10 watts. That may not be a life-changing improvement for an age-grouper, but it is roughly equivalent to the fitness gains Alexander has seen over the last two years.
Alexander based his decision to race in a fully vented helmet on personal perception—not hard data that specifically shows him what causes him to overheat. With the aid of an unlikely ally—someone Alexander stumbled upon by chance—Alexander is now studying what actually causes him to overheat and whether or not he needed the fully vented helmet in the first place.
Mat Steinmetz was a 20-something triathlete struggling to pay his bills when he joined Retül as a bike fitter in the fall of 2009. Shortly after, he began helping Alexander, and Alexander immediately felt more comfortable in the saddle. Slowly, Alexander came to trust Steinmetz, and less than a year after the meeting, Steinmetz became one of Alexander's most trusted consultants.
Beneath Steinmetz's humble background is a master's degree in exercise physiology and years of experience in endurance performance labs. Steinmetz recently found several studies that could be the key to Alexander's title defense in Kona. They are summarized in a review published by U.S. Army scientists in the Journal of Applied Physiology. The review says that "when dehydration exceeds 3 percent of total body water (2 percent of body mass) aerobic performance is consistently impaired." In other words, the review explains why dehydration—not just core temperature—is the key to Alexander's performance at this year's world championship.
During a six-day training camp in July 2010 in Kailua-Kona, Hawaii, Steinmetz and Alexander used this review as the foundation to test out various hydration strategies—all with the aid of a tool that perhaps is even more unlikely than Steinmetz himself. Inside Triathlon was on site for three of the six days.
TriCenter From Kona: Managing The Heat

The Tool
To find out what Alexander must do to stave off dehydration and overheating, Steinmetz needed to know Alexander's core temperature and dehydration level at various points throughout the key workouts of his six-day Kona training camp. Both athlete and advisor agreed that Alexander should not hold himself to a strict hydration strategy during the race. They were not trying to find the perfect recipe. Rather, they wanted to come up with a set of guidelines for how to minimize dehydration.
To get Alexander's true core temperature, an under-the-tongue thermometer just wasn't going to cut it. Instead, Steinmetz turned to something called the ingestible thermal monitoring system (ITMS). The monitoring system, developed by NASA and Johns Hopkins University scientists, is a two-part system made of a capsule, which is swallowed, and a handheld data reader called the CorTemp data recorder. The three-quarter-inch-long capsule contains a quartz crystal temperature sensor that measures core temperature, a battery and a wireless transmitter that sends a signal through the body to the data recorder. Temperature is measured by holding the recorder up to Alexander's lower back, near where the ingested monitoring system is sitting.
To test Alexander's dehydration level, Steinmetz turned to a less sophisticated tool: a bathroom scale. Any weight lost during one of the camp's training sessions was assumed to be water lost from sweating.
RELATED: Training Day With Craig Alexander

Day One
Pre-workout weight: 155 pounds.
Workout: A 123-mile ride followed by a 60-minute run at Ironman race pace.
Gear: A fully vented road helmet.
Hydration strategy: Alexander had access to all the nutrition and hydration he wanted, but he was never reminded to drink.
Initial temperature: Once Alexander warmed up, his body temperature was 100.7 degrees, give or take 0.07 degrees.
Weight loss: Alexander lost approximately 4.9 percent of his body mass—7.6 pounds—during the brick workout.
Analysis:  Despite the vented helmet and constant access to water and a sports drink, Alexander sweat out 7.6 pounds of water during the brick workout—equal to 4.9 percent of his body mass—which is more than twice the amount it takes to "impair aerobic performance," the study said. Interestingly, despite the weight loss and the rise in temperature, Alexander still felt fine during his workouts. Steinmetz believes—based on the scientific literature—that if Alexander were to continue on to a complete Ironman distance, his temperature would continue to rise and his performance would suffer.

Day Two
Workout: A 21-mile run at Ironman race pace.
Hydration—Part I:  Drank fluid every 10 to 11 minutes for the first hour and 41 minutes of the run.
Effect on temperature: Body temperature stayed at 100.7 degrees, the same temperature as day one, as long as Alexander kept drinking.
Hydration—Part II:  Stopped drinking fluid for the next 42 minutes.
Effect on temperature: Body rose to 101.3 degrees.
Analysis: Although Steinmetz didn't measure weight during this session, he thinks the run's temperature data has real meaning and consequences for Alexander's race in Kona. No matter how good he feels during the race, Alexander must keep drinking regularly or else his body temperature will increase the instant he loses 2 percent of his body mass—and he won't be able to get it under control. A 42-minute lapse in attention—like he had during the training run—will start Alexander on an irreversible spiral of dehydration and overheating that will sap his strength.
In short, the first two tests showed that Alexander's body is strong and stable at 100.7 degrees. However, losing about 2 percent of his body mass kicks his core temperature up to 101.3 degrees, and it might continue to rise as dehydration worsens.

Day Three
Workout: 123-mile ride followed by a 60-minute run at Ironman race pace.
Gear: Aero helmet
Hydration strategy: Alexander wasn't given a strict drinking regimen. But Steinmetz was constantly in his ear, reminding him to drink.
Weight loss: Despite wearing the aero helmet, Alexander lost 3 pounds of body mass during the ride and an additional 0.8 pounds during the run, exactly half the amount he lost during day one with the fully vented helmet.
Temperature: Alexander's core temperature was a constant 100.9 degrees through the first 100 miles. He lost 2.4 pounds in the next 40 minutes and by mile 117 his core temperature had risen to 101.3 degrees.
Analysis: Alexander's temperature didn't rise because of the helmet—it rose because he was dehydrated, and the difference in weight loss during day one and day three was his hydration.  So while the helmet might increase his sweat rate, as long as he stays on top of his hydration, Alexander should be able to race using an aero helmet without overheating.
Through all three days, Alexander's core temperature did not begin to rise until he lost more than 2 percent of his body mass. Although an increase to 101.3 degrees wouldn't be ruinous to his performance, the research clearly shows that dehydration alone is enough to slow him down and that his core temperature might continue to rise once he's dehydrated in an iron-distance race. To prevent overheating and impaired aerobic performance, Alexander must keep drinking and maintain his body weight. In short, it's dehydration—not equipment selection or ambient temperature alone—that causes Alexander's core temperature to rise.
Steinmetz admits his testing procedure is far from perfect. "You could go through it and pick it apart. Nothing is controlled. You can't control a five- to eight-hour training day outside of the lab. The only way to do it is to lock someone in a room and control everything." Because temperature and weather fluctuations can have bigger effects on Alexander's core temperature than whether or not he wears an aero helmet or how much fluid he drinks an hour, it's impossible to know if the results of the study are accurate. Steinmetz says they did the "best we could," but he also makes it clear that they are gathering estimations about Alexander's physiology, not facts.

Crowie's Weapon
Any alterations to Alexander's hydration strategy and helmet selection might give Alexander the small boost required to defend his title in Kona. But his most potent athletic weapon is something that no amount of scientific tests and data can produce.
This weapon was displayed at the 45-mile mark of Alexander's 123-mile ride on day three. At that point in the ride, Alexander was dropped by a woman and a second-tier pro who were training with him. Given these circumstances, one couldn't blame the defending world champion for trying to teach them a lesson or, at the very least, letting his ego get the best of him by going with them. Instead, Alexander stuck to his workout instructions and let the two athletes leave him behind.
To the untrained observer, this scene might lend credence to those who say that Alexander's bike leg will be his undoing this time around. But, in reality, Alexander's ability to stick to his game plan—his focus, maturity and patience despite outside influences—is precisely what has allowed him to become the fastest Ironman in the world.
His focus was again displayed when he was asked if he had yet visited the active volcano that brings so many tourists to the Big Island each year. His response: "No. I've been from the hotel in Keauhou [six miles from the Kona pier] to Hawi [the turnaround point of the bike course] and that's about it."
Alexander never strays from the course. Kona is a place of business for him and his single-mindedness, perhaps even more so than his willingness to go to extraordinary lengths to prepare, is most likely why he's finally the best in the world.
Editor's Note: Although Chris McCormack was able to orchestrate a cycling break away that left Alexander behind in 2010, exactly what the defending champion was hoping to avoid, Alexander recaptured the title in 2011 thanks in large part to a vastly improved bike split. Alexander continued to work on his cycling fitness, heat readiness, position and equipment the following off-season and rode a 13-minute personal best on the Kona bike course during his record-breaking 2011 performance.