Chrissie Wellington Unplugged
Wellington discusses her new book, her decision to take a year away from the sport and what it means to be a professional triathlete.
Heading out the door? Read this article on the new Outside+ app available now on iOS devices for members! Download the app.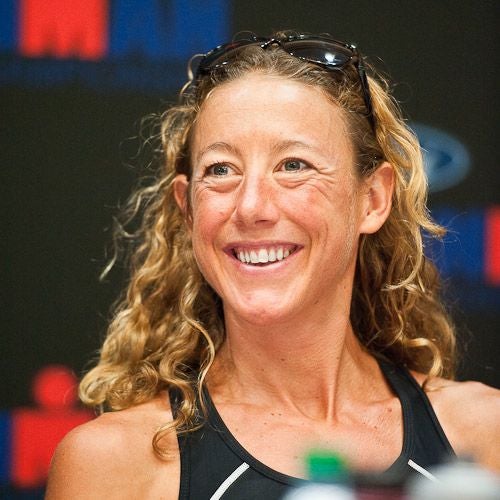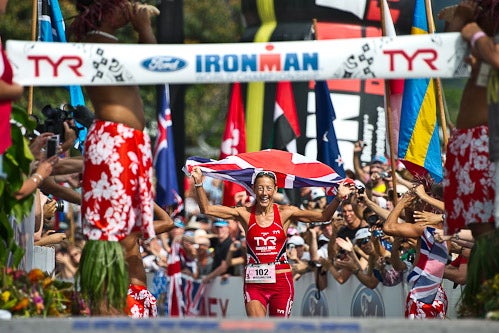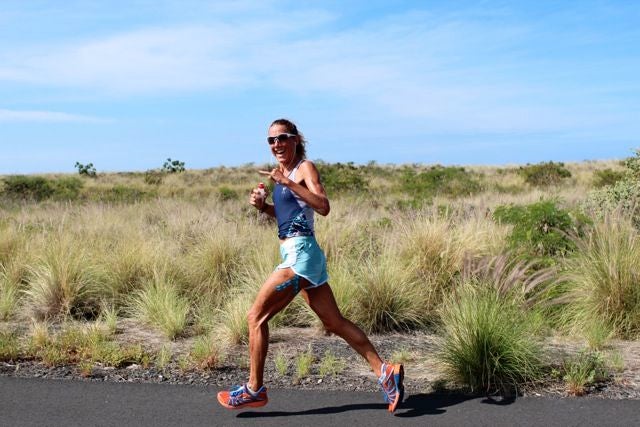 In an interview with Triathlete.com, Chrissie Wellington discusses her new book A Life Without Limits, her decision to take a year away from the sport and what it means to be a professional triathlete.
Triathlete.com: Take us through the process of writing your book. How long have you been working on it?
Chrissie Wellington: A year and a half, and I had various reasons for writing it. Firstly, there was the intellectual challenge that comes from that kind of cathartic reflection. Secondly, I wanted to use it as a way to convey my message that you can achieve more than you ever think if you look fear in the face. I also needed to humanize myself, because what I've found sometimes people put me up on this pedestal and say, 'Oh, Chrissie is superhuman. She doesn't suffer, she doesn't bleed, she doesn't cry, yes she's fallen off her bike but she'll win anyway.' But what I wanted to do was expose myself and say yes I get scared, I get frightened, I'm fearful actually, but look what I've managed to achieve, and you the everyday person can identify with parts of me.
Triathlete.com: I heard a similar story from Paula Newby-Fraser, that when you are dominating a sport, people come to simply assume you're going to win, and they forget how much work and luck still goes into winning Ironman.
CW: People have the perception that is easy for me. Nothing comes easy for me. My academic studies didn't come easy. I worked my absolute ass off to get the grades that I wanted. Getting a job in the civil service wasn't easy, I worked my ass off. I was blessed with desire to explore a passion to try new things and stubbornness not to let adversity get in my way.
Triathlete.com: To me, the most interesting parts of the book deal with your relationship with your former coach, Brett Sutton. What is the current status of that relationship, and how did you approach telling his story alongside yours?
CW: Brett and I still have a good relationship and we still speak and email regularly. I didn't necessarily want to tell his story for him, but I thought there were aspects of his life and records that needed to be set straight that I had to include. We had his approval to republish the emails he sent. With regard to his past conviction [Sutton admitted in 1999 to sexual offenses against a teenage girl in Australia] he was aware of what I was going to say on that subject. I've sent him a copy of the book and he's read it. I would never have expected him to say 'Wow, it's an amazing book, wow it's wonderful.' He said it's an interesting read and he's getting good feedback. He said we might not always see eye-to-eye on everything that happened, but I think for the most part it's accurate.
PHOTOS: Chrissie Wellington In Kona
Triathlete.com: In your book, you basically describe Sutton's coaching method as a mix between mind games and masochism. You've had a few years to reflect on your time with him, what are your thoughts on his method?
CW: I would call it mind games, of course. It worked. It might not work for everybody and it might be detrimental to some. There are some athletes Brett has coached who have not benefited from that regime. At that stage in my career, he was the right coach for me, he pissed on the rulebook and made me into the athlete I am today. I think as you evolve and mature as an athlete you need different things from a coach. I wouldn't go back to him as a coach now, but that's not saying his strategies didn't work. Would another strategy have worked? Potentially, but that's the only one I ever knew and he made me a world champion in the very first year.
Triathlete.com: Triathlon has always struck me as a very top-heavy sport, in that the top-end professionals make good cash, and then the money falls off very quickly for the second-tier athletes. How can triathlon become more accessible for pros?
CW: I'd like to see the professionals professionalize our sport a little more. I'd like to see more support for attending races in terms of transport and accommodations and in return the pros need to commit to attending community events, schools meetings, autograph signings or whatever. There is a quid pro quo that needs to happen. For example, maybe some of the lower tier pros can have their flights paid for, and in return they go into a local school. If professionals want to make a living, they need to see themselves as a brand and that means ensuring that sponsors can see value for the money they spend. That value isn't just when an athlete wins races, but when the athlete engages with local communities, is active in front of age groupers or has a presence with social media. There are ways that up-and-coming pros can develop their brand, whether they are coaching, tweeting or blogging.
Triathlete.com: Looking into your crystal ball, how do you think Lance Armstrong will do in Kona?
CW: Lance is the epitome of professionalism and he won't enter into anything with anything less than all of his desire to win. I think he will definitely be a force, I definitely think he can make it into the top five. I think it would take a very special performance to be able to beat the likes of Crowie, Raelert and a few others.
Triathlete.com: Take us through your decision to take a year off from the sport.
CW: I realized that I had the race I'd always dreamed of at Kona last year. My true indication of success was not the time on the clock, but of whether or not I feel that I annihilated myself physically and mentally, and I did that at Kona and it liberated me because I had that perfect race. Rather than keep striving for faster times, I needed to take step back and appreciate what I've achieved. I wanted to build on the platform that I'd developed, spend more time with my family and focus my energies on other activities such as ensuing the book reaches the hands of those who need it the most. I'm injecting variety and balance into a life that was dominated — and I mean dominated — by my pursuit of my triathlon goal. Ironman appeals to one side of my personality, that is obsessive-compulsive, goal-oriented, routine-focused part. I'm out of my comfort zone when I haven't got a goal or a routine, so isn't that the most challenging and empowering thing of all? To test yourself in other ways? I feel this year is as much of a challenge for me mentally as it is when I'm doing an Ironman. Some people can understand it, some people can't.
Triathlete.com: There was buzz in the running community that you might try and qualify for the Olympics in the marathon, yet you put those rumors to rest.
CW: I don't believe I could qualify for the Olympics in such a short space of time. Given two or three years, potentially yeah, but people were thinking six months, just because I can run a 2:44 marathon off the bike. Just because I don't have the bike and the swim doesn't mean I can run a 2:28. People have no conception of the training that is required to run that 2:28. For me I have my four Olympic gold medals in my Kona victories. I do, the Olympics is special because its where the best in the world meet in your sport. Kona is where the best in the world meet in my sport, and I've won it.
Triathlete.com: What does your current life look like without the training?
CW: I'm tending to be on my mountain bike or on my road bike rather than on my TT bike. I'm tending to run off-road rather than on, swim open water or open air if I do swim. I tried rowing for the first time last week. Last week I was up in the Lake District with [boyfriend] Tom and we mountain biked every day and I came away so invigorated and that is not as grandiose as winning Kona but it is just as satisfying in a way. I needed to get that balance back in my life.
More About Chrissie Wellington
– Inside Triathlon's Profile Of Chrissie Wellington
– 12 Days: The Story Of Chrissie's 2011 Kona Win
– Chrissie In Kona: The Post-Race Interview Series
– Chrissie Wellington's Book To Be Released May 2012
– Chrissie Wellington's Inside Triathlon Photo Shoot