What Triathlon's Anti-Doping Efforts May Be Missing
Very few professional triathletes have tested positive for performance-enhancing drugs. Does that mean it's not a problem in the sport, or does it mean the problems are in the way we look for it?
Photo: Daniel Karmann/picture alliance, Getty Images, Triathlete
Heading out the door? Read this article on the new Outside+ app available now on iOS devices for members! Download the app.
In our six-part series on doping in triathlon, we examine every aspect of anti-drug efforts in our sport. For more in this series, read:
On April 24, the triathlon world was shaken by the news of Collin Chartier's positive test for the banned substance EPO. The International Testing Agency (ITA) announced that an out-of-competition test carried out on February 10, 2023 had revealed the presence of the illegal blood-booster, something Chartier admitted to. He received a reduced three-year ban as a result.
As the winner of the PTO U.S. Open and Ironman Mont-Tremblant last season, Chartier was one of the biggest doping cases ever in the sport. The reverberations continued when Chartier appeared on a podcast to discuss the positive test, claiming he only doped from November, after those two major successes.
"I really am being honest and telling the truth," he said when asked if people could or should believe his two big wins in 2022 were legitimate. "Those performances were clean. I know it's going to be difficult for people to believe me, because I've betrayed everyone's trust here with this decision…"
Chartier said that during the period he had those successes, he was in Arizona, living and training with fellow pro Lionel Sanders and his wife, Erin. Making sure to not implicate his friends, the now-disgraced pro said that period was "the only time last year when I was remotely happy," and explained his strong performances as driven by that happiness.
"I don't have anything else to otherwise prove I was clean. I mean, they can retest samples that I had for the races, but otherwise, I was clean. You can choose to believe me or not."
The timing of his doping aside, Chartier drew fire when he gave his reason for taking banned substances. "I really wanted to win this year and beat the best in the sport," he said during the podcast. "And at the end of the day, I don't know…I don't believe they're clean. And if I'm going to try to win, there's no amount of self-belief I can have in myself if I believe that top guys are doping… I don't have any evidence that top guys are, it's just the belief I had. And that's what ultimately led me to choosing to dope."
The fallout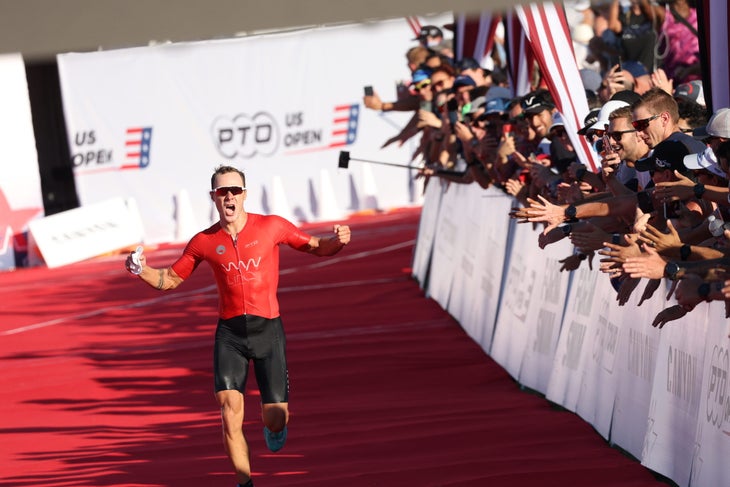 Unsurprisingly, Chartier's claims prompted a strong reaction. Some questioned his suggestion that he achieved those two top results clean and only turned to doping after that point. Australian pro Josh Amberger was one of those who chose not to believe, having finished second to Chartier in the Ironman Mont-Tremblant race allegedly prior to Chartier's drug use.
In an Instagram post, Amberger said he felt sure that cheating had occurred for that event. "It wasn't just me and my competitors that were robbed that day," he wrote. "The whole sport was robbed."
Amberger said he had remained quiet at the time, trying to remain focused on Kona and presuming Chartier, who he said was "a nice & humble guy," had likely just worked harder for the success. "But now I feel disgusted and cheated in ways hard to explain."
Separately, several big names said that Chartier was wrong to say the sport has a doping problem, portraying him instead as a bad egg who was alone in his actions.
So, what is the truth? Is Chartier a rotten apple in an otherwise unblemished sport, or was he just the only one to be caught? And how easy is it to avoid detection? What about the testing system in place?
In order to understand the answers to these questions, Triathlete spoke to others in the world of sport for perspective on drugs in the sport and why triathletes would even dope in the first place.
The why
Retired pro T.J. Tollakson won Ironman Mont-Tremblant in 2014, eight years before Chartier's own success. Tollakson has been outspoken as regards anti-doping and has released frank videos on this topic on his YouTube channel.
Speaking to Triathlete, Tollakson said that he has known Chartier for quite a bit of time, regards him as "a super talented athlete who had a lot of promise," and acknowledged the pressure he was under to perform.
"It's hard to be in a sport and look at the very top of the sport and think that it's actually clean," Tollakson told Triathlete. "Athletes who train with other athletes and go to camps and different races have a really good understanding of what a human performance is and what a superhuman performance is. We all know what we're capable of on any given day to have that [amazing] moment where things work out really well, where you're feeling great, it's your day, you're on. You hope that you have enough of those in your career to propel you forward and to win and to make money and be successful.
"But also there's a lot of pressure, because there are athletes that seem to have that every time they race. We know that that's not a realistic expectation from anybody in training or racing that, 'hey, every day I go out, I'm going to have this magical special day, and I'm going to be on my best and I'm going to win.' But you see these athletes that are that much better than everybody else that even when they're not having a magical special day, they're still winning and winning by a large margin. It's disheartening."
Tollakson recognizes the factors behind Chartier's decision to dope, but doesn't condone his actions.
Like Amberger, he personally expresses doubts about claims that his big results in 2022 were achieved clean.
"I'm extremely skeptical of that, just like everybody else is," he said. "I understand that the biggest reason is there's a lot of pressure for big-level performance. And so saying that you only did this afterward is the easiest way out, because if you admit to doing it before, then everyone's going to demand you return that money. The reality is that money is gone.
"If he used it to buy drugs, then he spent a decent amount of that money procuring drugs and figuring out how to use it. He was also training in Girona, right [where Chartier tested positive]? So he's flying around the world paying to live somewhere. Paying for his own training costs, his food, his massage therapy. It's expensive."
In 2022, Chartier took home a total of $148,500 in prize winnings – much more than the $2,500 he took home for winning a single Ironman 70.3 race in 2019, but still only a small slice of the $12 million possible in long-course prize purses that year. Kristian Blummenelt, for example, took home $480,000 in prize money during 2022, while Ashleigh Gentle bagged $351,368. None of those figures even take into account sponsorship dollars – the more you win, the more eyeballs you have on you, making it much easier to command top dollar to wear a certain brand's shoe or display a company's logo on the walking billboard that is your tri kit.
Section divider
How does the anti-doping system in triathlon work (or not work)?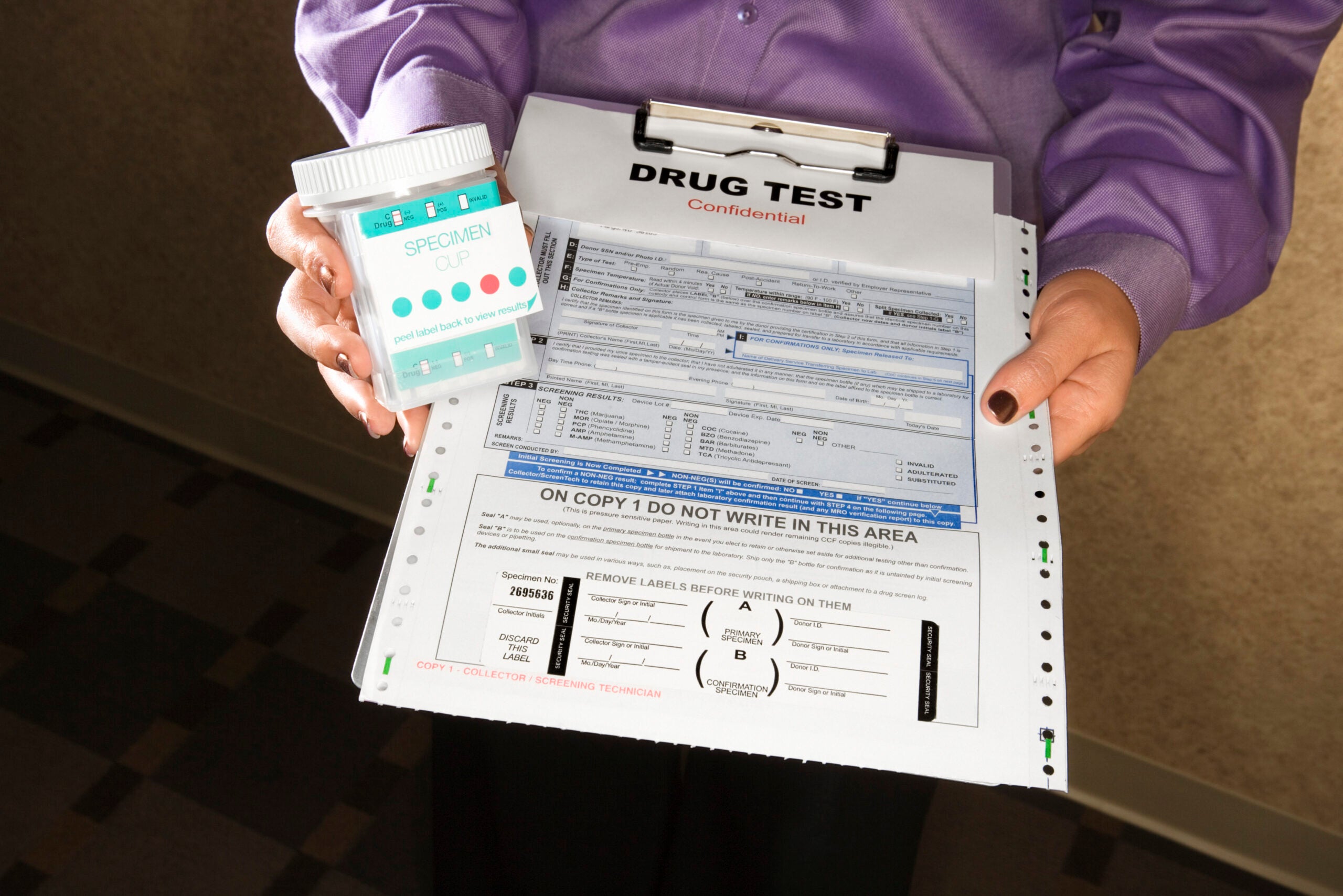 If cases like Chartier's cast skepticism on the timing of top performances versus when a doper is caught, it then puts the whole testing system in the spotlight. In a press release issued on April 28, the Professional Triathletes Organization (PTO), organizer of the U.S. Open won by Chartier, said that he was subjected to a pre-race Dry Blood Spot test, as well as a urine test after the competition.
It said that both of those samples were analyzed for prohibited substances including EPO, and that the results of both were negative.
Triathlete reached out to an anti-doping expert with over 15 years of international experience. They spoke on the condition of anonymity in order to be as frank as possible in their answers. While not knowing or commenting on specific details about the Chartier case, they gave some perspective on flaws in the testing system.
"I'm concerned that there is more doping than is getting caught," they said. "And the reason why that could happen is that if you're very sophisticated in your doping practice, it's difficult to catch you. If you take EPO subcutaneously, a therapeutic dose, you're going to get caught. But if you're smart, like the cyclists were 15, 20 years ago, and you do EPO in the vein, and you just do a little bit every now and then, the chance of getting caught is a lot more remote."
I'm concerned that there is more doping than is getting caught. And the reason why that could happen is that if you're very sophisticated in your doping practice, it's difficult to catch you.
Indeed, the practice of micro-dosing is known to present a big challenge to testing protocols, with regular, tiny amounts of EPO injected into a vein far more difficult to detect than less regular large doses. Same goes for another method of blood doping.
"As far as the blood transfusions go, that is very difficult to test for, if you store your own blood and use that again," he continued.
That's a difficult thing to hear, particularly for those who love the sport and who want to believe in clean competition. Regarding Chartier as a one-off who cheated and got caught is far easier than having questions about a larger number of other athletes given the possibility to circumvent testing.
"If you look back at one of the cycling cases, [2008 Tour de France podium finisher and King of the Mountains winner] Bernhard Kohl, his partner that he had the blood doping equipment with [in 2008] was a triathlete," the expert said. "So we'd be stupid and naive to think that it doesn't happen in triathlons."
Kohl's partner? Austrian Lisa Huetthaler who, after her suspension, went on to win 13 international Ironman 70.3 competitions between 2013 and 2019, plus the 2014 ETU Middle Distance Triathlon European Championship.
Section divider
The biological passport
Tollakson gives a striking example of what he believes was an attempt to game the system in a different way. He said he regards the introduction of the biological passport—a system of tracking blood parameters over time to detect anomalies indicative of doping—as a plus. Still, he has concerns.
"The passport is a big, big step forward," he said. "But it's still it's not foolproof, and athletes are abusing that. I have firsthand experience of being in drug testing with athletes, and can remember the first time that I recognized something fishy was going on."
He described what happened: "You're in a drug testing room, and there's a certain separation between different athletes, but you're all in the same room. Of course, they're not soundproof curtains so you can hear the conversation the athletes next to you are having with the WADA representative. One of the athletes was asked, 'Have you had any blood transfusions in the last six months?' And his response was 'Yes.'
"I'm sitting there thinking, What? This guy's admitting to a blood transfusion. This is interesting, what's going on?
"The tester said, what are the details of the blood transfusion? He said, 'I was in a cycling accident a few weeks ago, and I lost a lot of blood. So I had a blood transfusion.'
"I'm hearing this athlete say this after the race while we're in testing, and I'm thinking, This is total BS. This athlete wasn't in a bike accident. This athlete didn't lose a massive amount of blood and need a transfusion. But I understand that if the athlete says they had a blood transfusion, their biological passport data is thrown out.
"So that's part of this game too. If you know how to play this system, you can use it to your advantage."
Section divider
The grey zone
Tollakson's YouTube channel features a number of videos talking about doping, both clear-cut use of banned substances and what he terms "grey doping." He defines the latter as using products that can boost performance, but are allowed under certain circumstances. These include thyroid-boosting medication or products such as corticosteroids, which are normally restricted in sports but can be permitted with therapeutic use exemptions (TUEs).
"One of the most common things athletes are doing right now is using thyroid medication," he said, explaining that such medication is not banned, as some people who have medically-diagnosed cases of thyroid dysfunction need it to live healthily.
"But it gets tricky, because thyroid dysfunction in an endurance athlete is clinically pretty easy to diagnose," Tollakson said "If you're overtrained, your thyroid is probably going to be struggling to keep up. And so we can get a prescription for thyroid medication."
Hypothyroidism, or low thyroid function, can have a number of effects, including lessened cardiopulmonary function and muscle stiffness. Other symptoms for this legitimate condition include depression, fatigue, and impaired sleep—similar to those reported in overtraining. However, Victor Conte, former head of BALCO, the California-based sports nutrition company at the center of cycling's doping scandal, said he used to give a thyroid medication called liothyronine to his athletes to boost performance, calling it a "turbo-charger" and asking for it to be added to the banned substances list in 2013. Two years later, the European 10,000m champion Jo Pavey expressed concerns about another thyroid medication, Thyroxine, referring to it as "unethical" and suggesting it boosts performance.
Tollakson is of a similar mindset about thyroid medications. "All of a sudden, you're not tired anymore, you have way more energy, your metabolism has now been increased. And so staying lean and at race weight becomes a lot easier. So that's one of the areas that we call grey doping. Because does that endurance athlete actually have a thyroid problem, or are they chronically overtrained and using thyroid medication to overcome overtraining syndrome?
"The other area of great doping that's of massive prevalence is the use of TUEs. We know about this in pro cycling, we all know how they're being used, and it's no different in triathlon. It's hard because due to HIPAA [health record privacy] regulations, you don't know who's on what TUE, what they got it for and how they got it. We do know that there are a lot of athletes on steroids. I'm not talking about anabolic steroids, but glucocorticosteroids. There are a lot of athletes on permanent systemic glucocorticosteroids in the sport of triathlon from a TUE, and you don't know who has one and who doesn't."
Therapeutic Use Exemptions (TUEs) are defined by WADA as something which may be required by an athlete who has "an illness or medical condition that requires a particular medication." It states that if this medication includes a substance or requires an administration method that is on the banned substances and methods list, the athlete can apply for a TUE.
Asthma medications are one example of substances which can require a TUE. Another is treatment for Attention Deficit Hyperactivity Disorder (ADHD), something Russian hackers Fancy Bear revealed Simone Biles was using in 2016. The American gymnast took four golds in the Rio Olympics and pushed back on accusations of cheating on Twitter. "Having ADHD, and taking medicine for it is nothing to be ashamed of, nothing that I'm afraid to let people know," she wrote. USA Gymnastics said she had followed the rules and logged the correct paperwork for a TUE.
WADA states that "a TUE allows you to use the medication or method as it will not afford you a competitive advantage, but rather ensure you can compete in a proper state of health."
However, Tollakson is skeptical about claims of an even playing field. "I've been in the sport long enough and know that I've raced against some really good guys. And I know certain athletes that had TUEs. Do I think it's fair? No. But that's part of what you're competing against," he said.
Asked how he knows this information is reliable and how he can stand over it, Tollakson told Triathlete that he has heard firsthand from triathletes using such substances.
"The gray doping is 100% [certain]," he said. "I mean, I can name names and shame people, but I'm not here to do that. But I know 100% that the prevalence of TUEs in particular is very high amongst pro triathletes. So whether you say that's grey doping or it's not, is to me a matter of semantics, right? Like there are a lot of TUEs, and it [the number] doesn't represent medication use in the general population. It's much higher. I know for a fact that thyroid medication is very highly used in pro triathlon right now, as I'm sure it is in running and cycling as well."
But he says it's not just grey doping products. Tollakson said he has had other off-record conversations where more serious usage has been disclosed.
"The rest of the hard drugs, EPO use…I personally know athletes [in the past] who have used EPO, who have admitted that to me. I don't know any current athletes who have admitted and who I know as a fact have used EPO. But peptides, that's a whole other thing. I know for a fact that there are pro triathletes on peptides right now that are racing."
Peptide hormones are prohibited under section S2 of the World Anti-Doping Agency (WADA) Prohibited List, and include erythropoietin (EPO) and growth hormone. Other peptides are banned under section S4 (hormone and metabolic modulators) and S5 (diuretics and masking agents).
Section divider
The COVID Factor
It's not only Tollakson who expresses concerns. Pro triathlete and nine-time Ironman champion Joe Skipper has his doubts as well. He spoke at length to Triathlete about testing, highlighting his concerns and what he believes are serious shortcomings.
"To be honest, I actually think there's loads of doping in the sport," he said. "I used to regard it as pretty clean, but that was because I wasn't really thinking about it. I didn't really cross my mind until after what happened with Collin.
"I actually trained with Collin in Kona. And after seeing what he was like there, I thought he was a really nice guy. I would have never have suspected him of doping at all. I think you have these preconceptions that someone has taken drugs and cheating in sport is going to be a horrible person. But he wasn't, he was a really nice person. And if you'd have asked me before do I think he's on drugs, I'd have said absolutely not."
Skipper listened to Chartier's podcast interview after news broke of his positive test.  After hearing Chartier say that he believed many athletes were taking substances, Skipper reached out. "I said, 'Out of interest, do you think the sport's dirty? Or do you think it's clean?' And he said, 'I think the sport's always been really dirty.'"
Skipper could have dismissed Chartier's answer as simply part of his defense. After all, saying that triathlon has a big problem theoretically suits Chartier. It is effectively saying that in doping, he was just trying to level the playing field rather than seeking an unfair advantage. This is a sentiment expressed by other athletes who have been caught in various sports.
But Skipper said that some of his own observations have made him more skeptical about triathlon than he previously had been.
"Before COVID, I think the testing was pretty decent, to be fair," he said. "I used to ask the testers when they came how it compared to other sports. They actually said that triathlon was doing quite a lot of testing compared to other sports. However, when COVID came round, we got an email sent out saying that they wouldn't be able to do drug testing because of the COVID restrictions. It was absolutely crazy that they would send that out.
"You'd have thought they would have just kept it quiet, because basically, it's like saying, 'If you want to cheat, now's a good time, guys, because we're not going to be doing any testing.'
"After Collin said he thinks all the top people are doing it, it kind of made me think. The testing has not been that great since COVID. It would actually be pretty easy if someone was wanting to cheat. I don't think it'd be that hard at all to get away with it."
Indeed, Skipper said that the drop in testing during and since the pandemic have made it possible to game the system (for more, read "Joe Skipper on How to Cheat the Anti-Doping Testing System").
Section divider
Where to go from here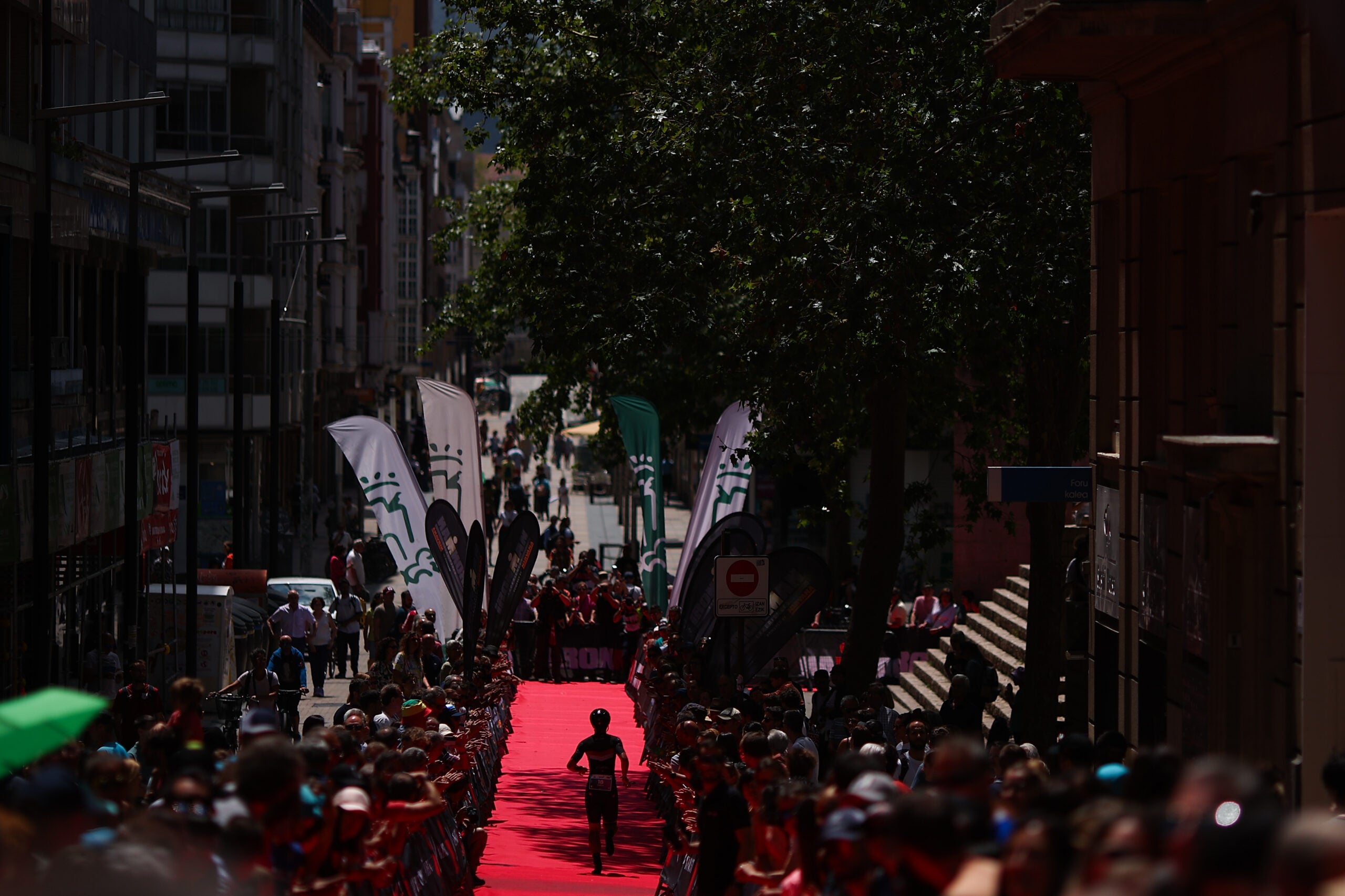 Professional cycling had a sober reckoning 25 years ago. The Festina Affair saw one team caught trying to smuggle drugs over the Franco-Belgian border, resulting in multiple police raids, the expulsion of the Festina team, and other squads leaving the race.
Prior to that doping cases in cycling were described as isolated incidents, those caught as being bad apples. The Festina Affair shook that preconception, as did subsequent scandals such as the Operación Puerto raids in 2006, Floyd Landis' positive test that same year, Michael Rasmussen's expulsion from the 2007 Tour de France while leading the race over missed tests, and Lance Armstrong's eventual admission of doping.
It is important to acknowledge that no one is saying all top athletes dope. Tollakson and Skipper expressed the belief that the situation is likely worse than the number of positive tests indicate, as does the anti-doping expert who spoke to Triathlete. Tollakson also expressed concerns about grey doping, bending the rules through TUEs and substances such as thyroid medication. But there are doubtlessly many clean athletes too, and the hope is that by scrutinizing the sport in the wake of Collin Chartier's case that improvements can be made and weaknesses in the system diminished.
Our expert advocates for several changes to anti-doping efforts in triathlon, starting with a dramatic increase in the volume of controls. "I would definitely do a lot more testing. And really focusing on the top 100 competitors, making sure they've got at least five or six tests per year."
In addition to more frequent sample collection, the sources we spoke to suggest an ongoing emphasis on refining testing, coming up with new ways to detect those otherwise elusive substances.
Tollakson said, as things are right now, "the dopers are going to be two steps ahead of the testers. You have to know what to test for to even test for it."
Furthermore, Tollakson made the point about grey doping—the use of TUEs. Even if some athletes are bending the rules with those, he says he knows that these exemptions are legitimately needed by some competitors. Instead, he is calling for more transparency.
"I realize that a whole bunch of people will be upset with me and say, 'no, my TUE is legitimate. I need that. Yeah, it might be helping me, but I need it. And it's legal. And so I'm using it.'
"I don't have a problem with that, right? Because sure, it is legal. But what I do have a problem with the fact that it's not actually known to the world that you're using it."
Notwithstanding HIPAA regulations, he believes TUEs should be publicly declared by every athlete who is using one. "Sport is not a right, sport is a privilege. And so whatever medication you're taking should be public. It should be posted with your drug test results, and should say, 'this person tests clean, and they said they take this.'
"Or, 'this person said they had a blood transfusion on this particular day.' If all of that gets published it, it basically self-incriminates people [those who are deliberately bending the rules]. But it also levels the playing field to say, this guy takes this particular supplement. Why does he take this supplement? What's the benefit of this? And then it's less of a secret, it's more public."
The next recommendation is unanimous from Tollakson, Skipper, and the anti-doping expert. They are all in agreement on one point: There are conflicting aims for those who are charged with both the promoting and policing of any sport.
"Testing is definitely an expense," Tollakson said. "And that's one of the conflicts of interest at Ironman, as they are a for-profit company. Pros are an expense, as is drug testing. So there's that side of it. And then there's the PR side of it, too. I don't think anybody in the sport likes seeing positive drug tests come out, for the same reason that cycling doesn't. It paints the sport in a bad picture. People might say, 'There's a bunch of cheaters in there. We don't want to do that sport.'"
A similar conflict existed in professional cycling for many years until the International Testing Agency took over full scrutiny of the sport. Cycling's governing body, the UCI, acknowledges the benefits of this. "The UCI and the ITA are bound by a service agreement which guarantees that the ITA operates in an independent manner," it states on its website. "In short, no conflict of interest."
Skipper has a further recommendation. This would draw law enforcement bodies into the monitoring of doping in sport, moving it beyond what is primarily a problem tackled by testing.
"I think the only way you can make it better is to make it a criminal offense in all the countries," he said. "You actually investigate athletes that are looking suspicious, you investigate their banks, their bank transfers, and see if there are any dodgy payments to doctors.
"I think testing is limited. Unless you test an absolutely ridiculous amount, I don't think it really matters. If traces of EPO micro dosing only last 12 hours, then testing is more or less pointless anyway. I think the only way you can really fight is to investigate it properly as a criminal offense. So, look at those bank statements, those bank transfers. See if there are big payments.
"And you need to look at the doctors too, those who are potentially implicated in these things. That's the only way I can see the full picture emerging."
Section divider
Stay quiet or speak out?
Those who wish to believe the sport is clean and that Chartier was going against the grain may well criticize those who speak out about the current system or the fact that it appears easy to subvert. Indeed Tollakson told Triathlete that he has had pushback in the past from organizers who wanted him to stop talking about this topic.
He is the founder of tri-focused Dimond Bikes, and as such knows that speaking out may have an impact on his sales.
If triathlon is to learn anything from cycling, sometimes staying quiet is the wrong option. WADA solicits credible reports of doping through a confidential form on its website, as does USADA. Being passionate about the sport, which Tollakson and Skipper undoubtedly are, sometimes means saying difficult things, like Greg LeMond and others in cycling did.
Staying quiet would be easier. But staying quiet may also lead to more issues down the line.
And so listening is important. For many years professional cycling ignored those who gave warnings. It dismissed whistleblowers and diminished those who expressed concerns. But had it acted sooner, had it listened rather than denied, had it acted rather than dithered, many of the issues that came to pass may have been avoided.
The real damage from the Collin Chartier case is if he is painted as a lone wolf and nothing changes.
Shane Stokes is a journalist who has written about professional cycling and doping for over 25 years.