The Hottest New Gear At The Men's 2023 Ironman World Championship
We found gear ranging from the obscenely expensive new $24,000 BMC to a new pair of budget wheels from DT Swiss—and much more in between.
Photo: Chris Foster/Triathlete, Jay Prashun
Heading out the door? Read this article on the new Outside+ app available now on iOS devices for members! Download the app.
Though the men's Ironman World Championship Nice expo was measurably smaller than when it's held in Kona, that didn't mean there was a scarcity of new and interesting products—from over-the-top expensive tri race suits with "turbolators" (more on that below) that we don't see in North America very often, to a (surprisingly!) budget pair of aluminum aero wheels. Best yet, there were even a few brands showing off new bikes that were more than just a new paint job—including one with an over-$20,000 price tag.
Scroll down to take a look at the newest and hottest gear on display at the Côte d'Azur, France, this week.
Vive la France! Visit our Nice Central hub for news, analysis, history, photo galleries, and so much more – new stories added daily from our team on the ground at the men's 2023 Ironman World Championship.
Section divider
Surpas Insane Suit, Aero Calf Sleeves
Starting at $640USD for the suit, $110USD for the sleeves; surpasofficial.com
Though it's been out since earlier in the year, the official crazyperson suit of Nowegian winning machines Kristian Blummenfelt and Gustav Iden is no longer under the Trimtex brand that we all remember being just a little too transparent during the Olympics. They're rebranded their tri division and are now calling it Surpas—which makes sense in a very literal, Norwegian way. The other literal, Norwegian-direct thing that makes sense is calling this tri suit the Insane suit. Given that the suit starts at $640USD for the hybrid one/two piece, but then jumps up to $850 if you want the shoulder-mounted aero dots (called…wait for it…"turbolators" that Surpas says can save up to 9 watts), or $1070 if you want the dots and a personal custom suit complete with your own custom color, logo, lettering, and more.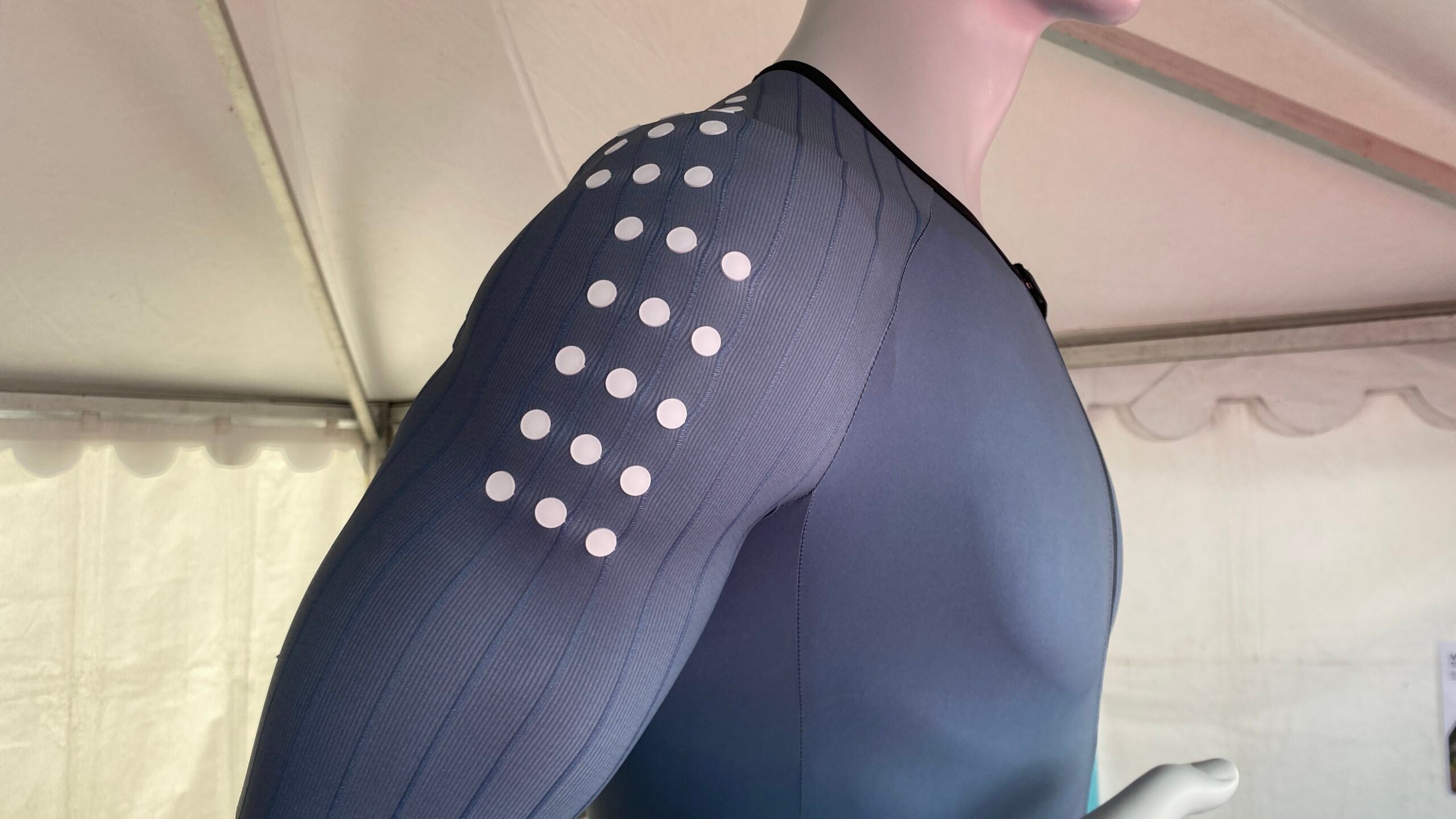 For considerably less you can get into the Surpas line with a pair of their aero calf sleeves for the bike. While these do not provide notable compression, they are cooling and the $110 (no dots) or $160 (with dots) can save 4-6 watts on the bike.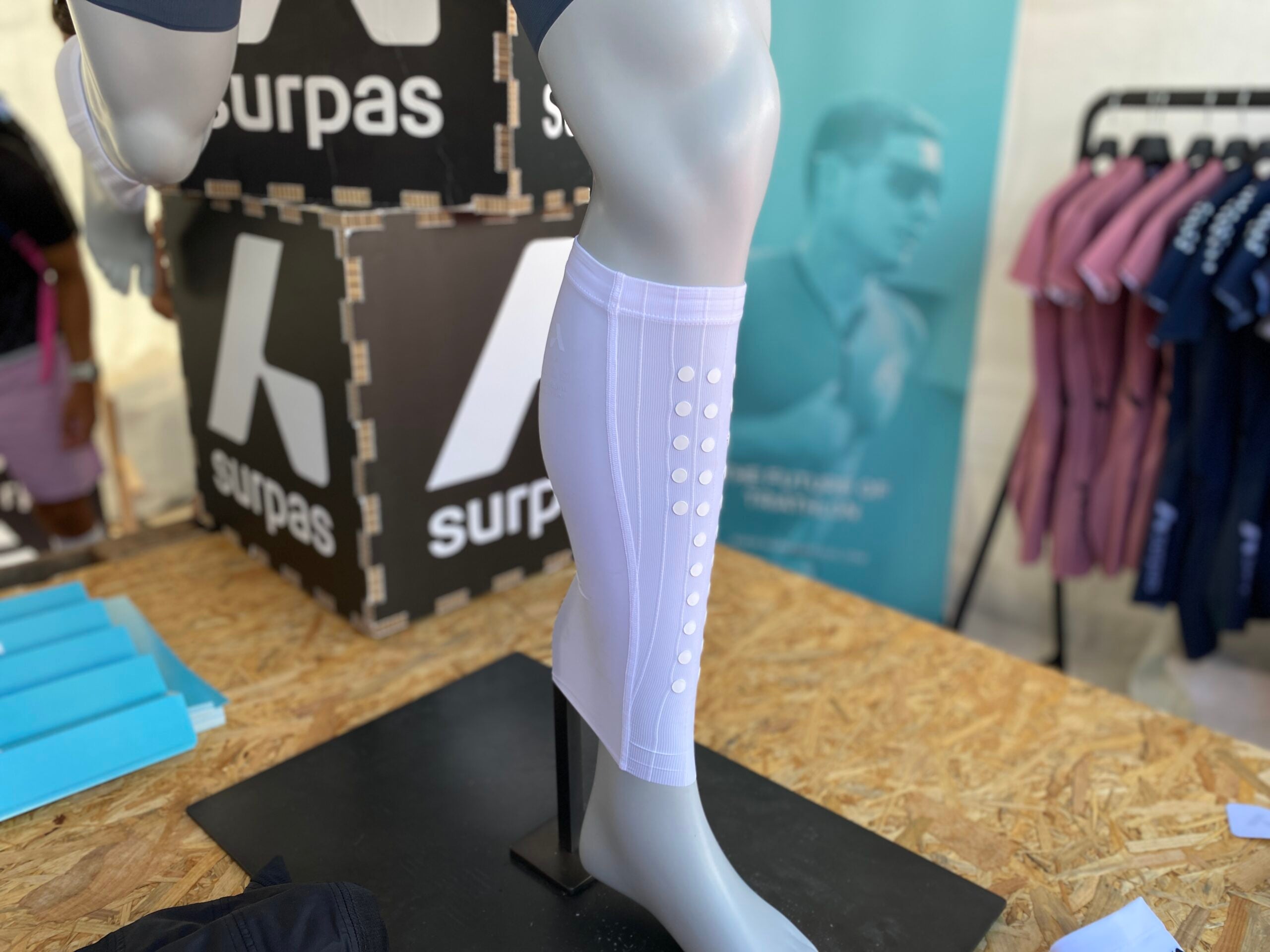 Section divider
BMC Speedmachine 00 and Aero Motion Pod
$24,600USD; bmc-switzerland.com
Yes, you read that right: $24,000. We've covered bikes above $15k before, but this is the first one that's leaped into brand-new car price range of $20k. But before your eyes roll back too far to read on, know that only 50 of these bikes have been produced (and only a few are left), and they include a host of very fancy services like time at a training camp and early bike launch access. But the most tangible (and in many ways interesting) thing on this bike is the very cool "Aero Motion" pod mounted onto the top of the integrated stem.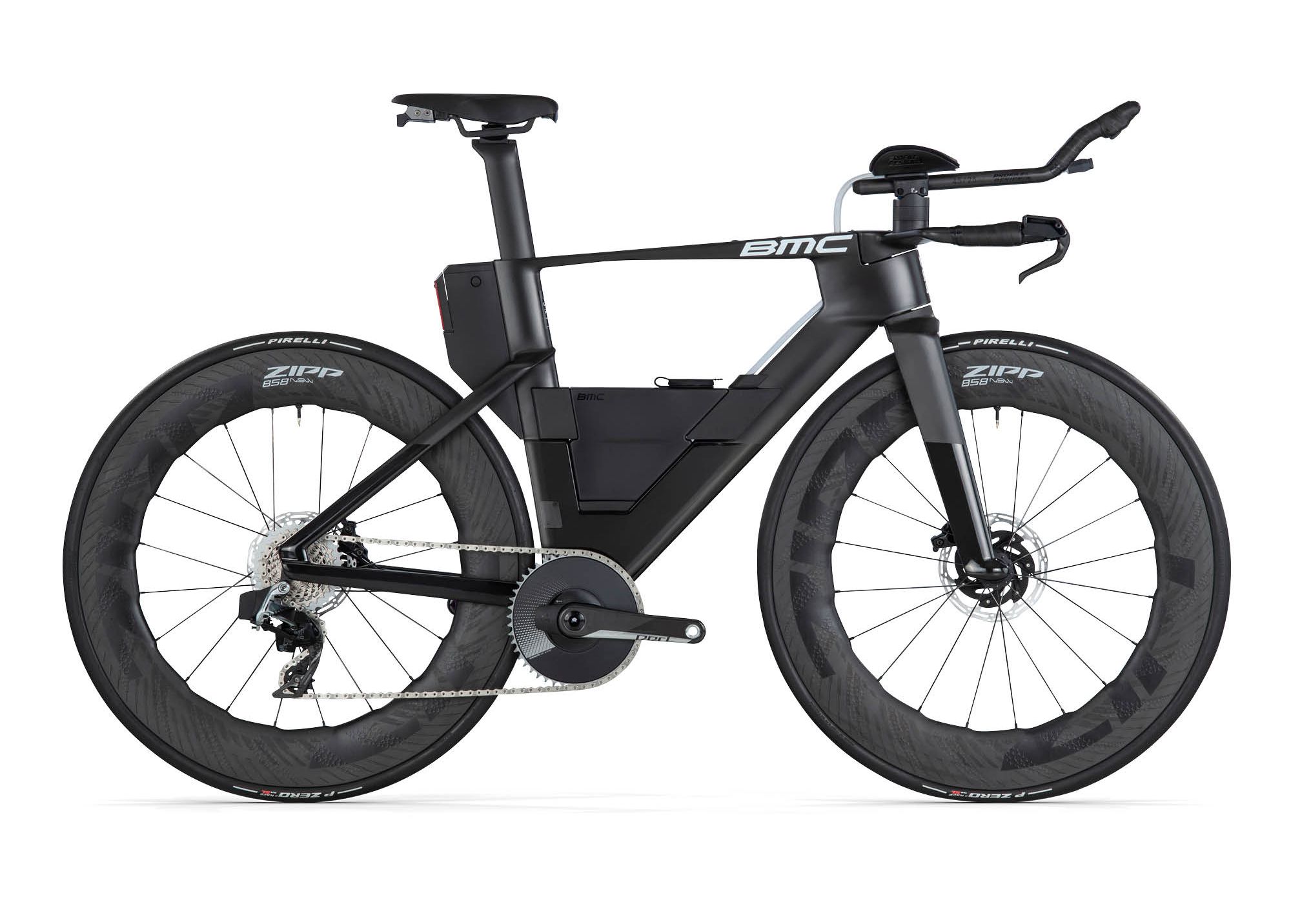 Developed in conjunction with Vorn, this little device—about the size of a matchbook—will calibrate your ideal aero position, using an app, and then alert you when one of four points—your forehead, chin, chest, or belly—fall outside of a certain range.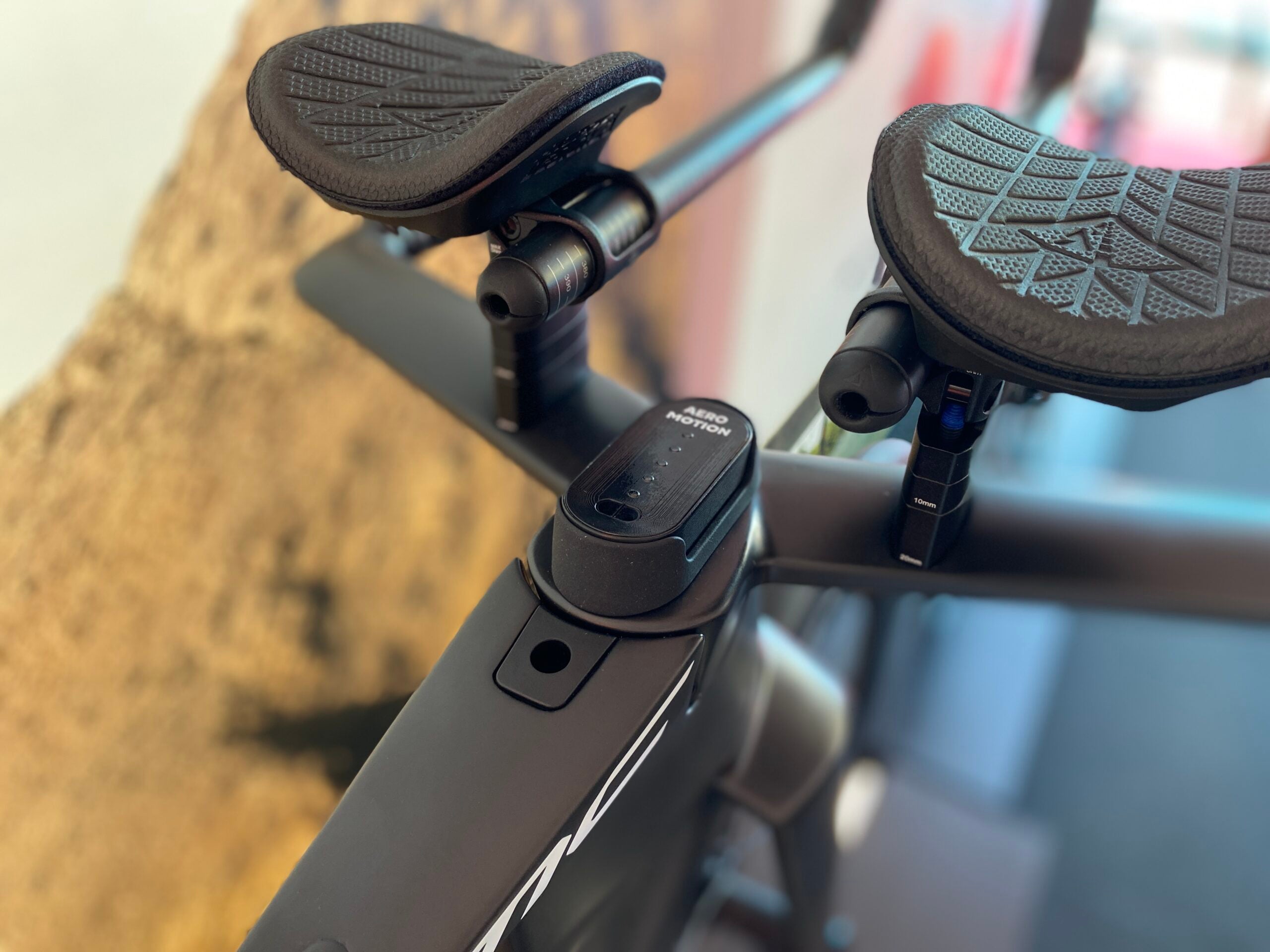 Though this does not measure drag or help you establish a better aero position, it banks on the fact that someone who spends a new car on a new bike will (hopefully) spend a small fraction of that on a pro bike fitting. Using five lights and audible prompts, the pod will not only alert you if your form starts to collapse (as it can during a long race), but post ride it'll also identify how straight you've been riding.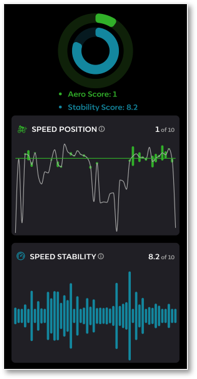 The good news about this handy tech is that BMC says it'll be available as a standalone product (for much less than $24,000, hopefully) early next year.
Section divider
This Insane Dimond Mogul
$10,000USD; dimondbikes.com
Though it's not necessarily a new bike, this is a notable bike. Custom-painted by Dimond Bikes, the owner of this Mogul, Julian Rangel of Texas, wanted to go all in on his personal branding, so he created this beauty.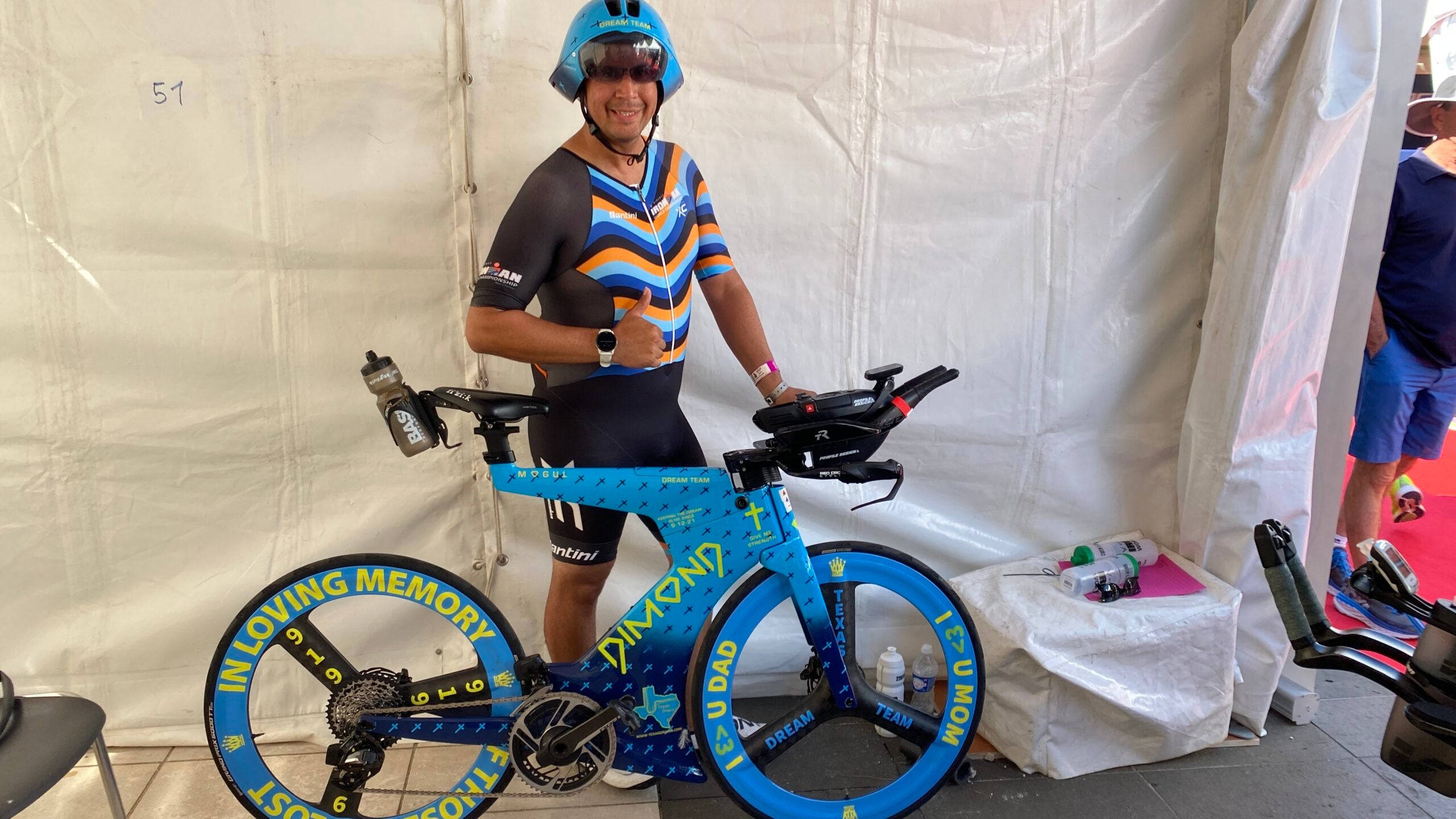 Featuring slogans like "I <3 U Dad" and "I <3 U Mom" this cross-themed bike not only has stunning paint, but it also has likely one of the most unique gearing setups in Nice—a 56/43T front chainring, and…get ready for it…a 10/44t cassette.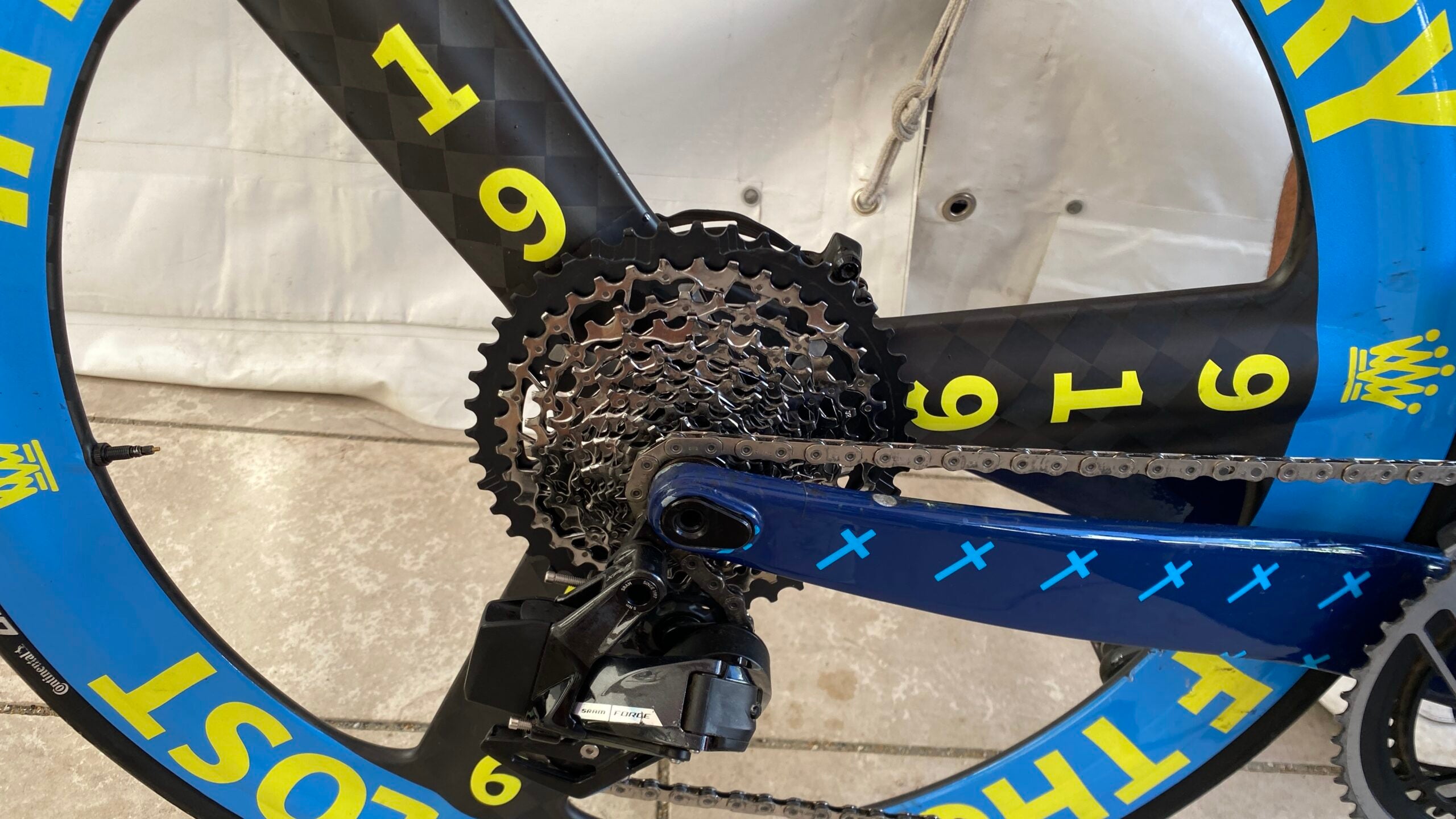 Section divider
Ekoi Veloce LTD Helmet
$375USD, ekoi.com
Launched a few months ago, The Veloce LTD looks like a fairly standard traditional deep aero helmet at first, but it has a few interesting technical features. First, the oversized visor covers much of the face, but provides lots of visibility in all positions—the visor itself can be flipped up and reattached for quick mounting in transition.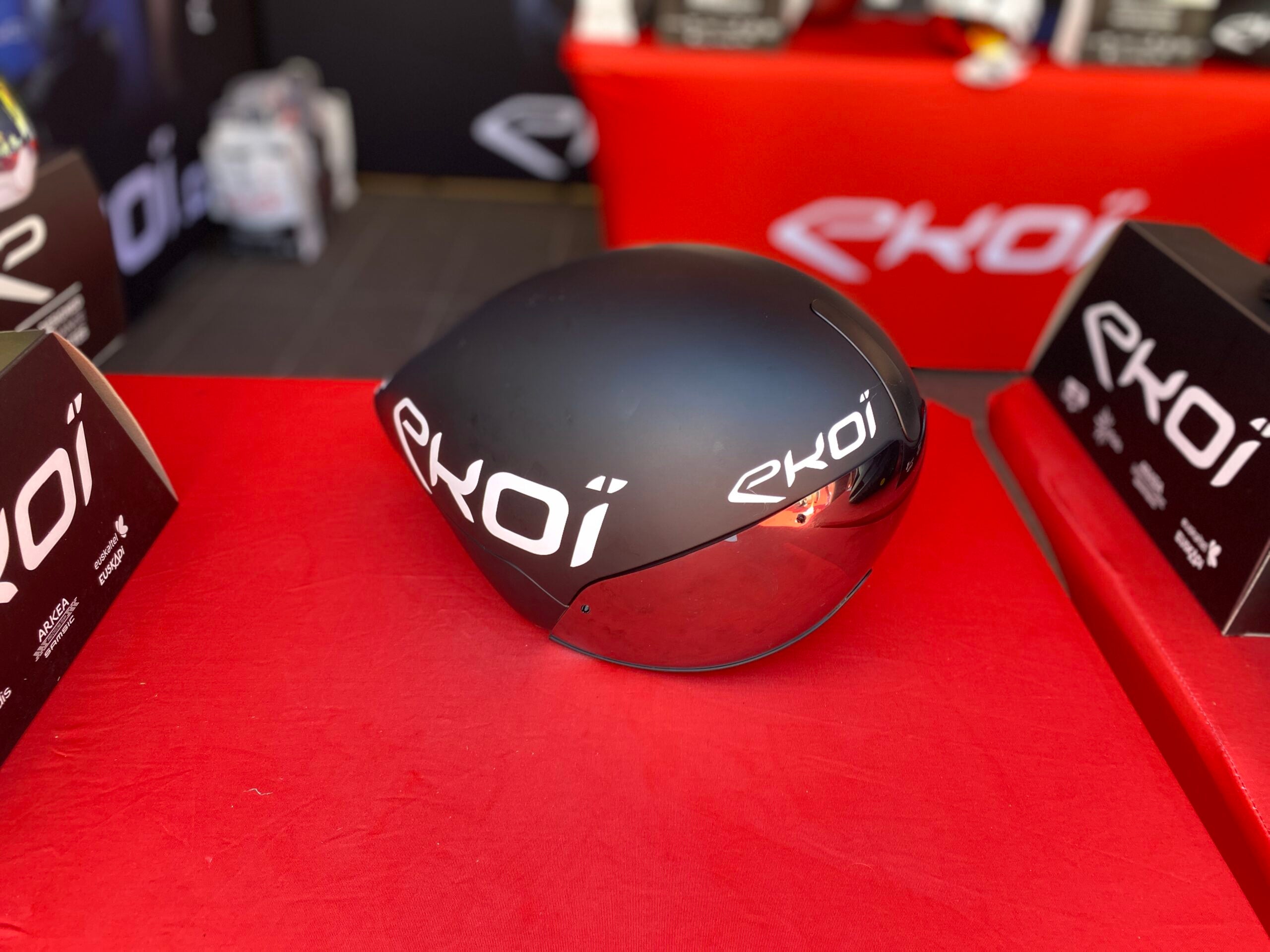 Also, the Veloce has a very novel "spacer" in the back that helps the rider sense the optimal head position. It's a very simple part, but developed in connection with riders like Patrick Lange and Anne Haug, it's a useful feature.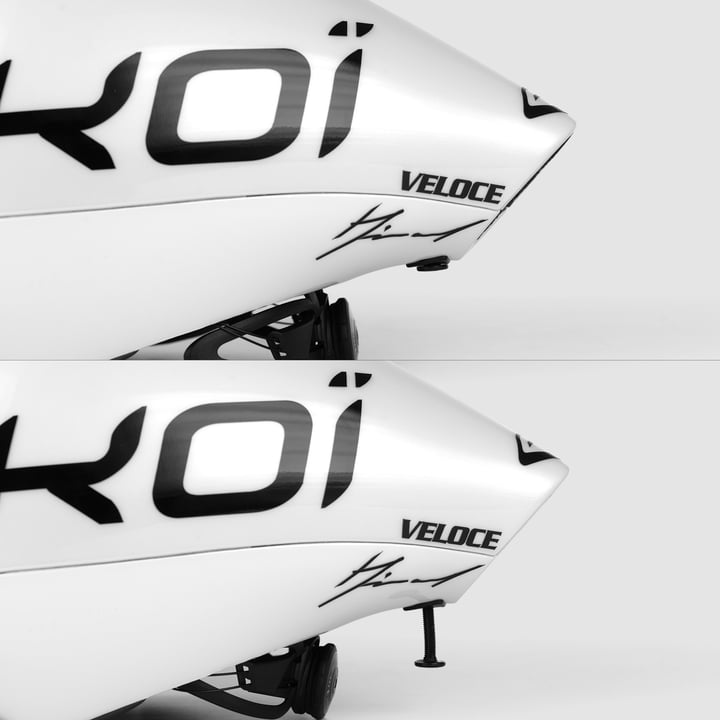 Section divider
DT Swiss  Aluminum Aero Wheels
Starting at $540USD, dtswiss.com
In a time when most brands are seemingly creating more and more cutting-edge products that also cost more than an arm and a leg (see above), it's refreshing to see that DT Swiss has just released a brand-new aluminum, aero-optimized wheel—perfect for those looking for a budget (but fast) wheelset for training or racing.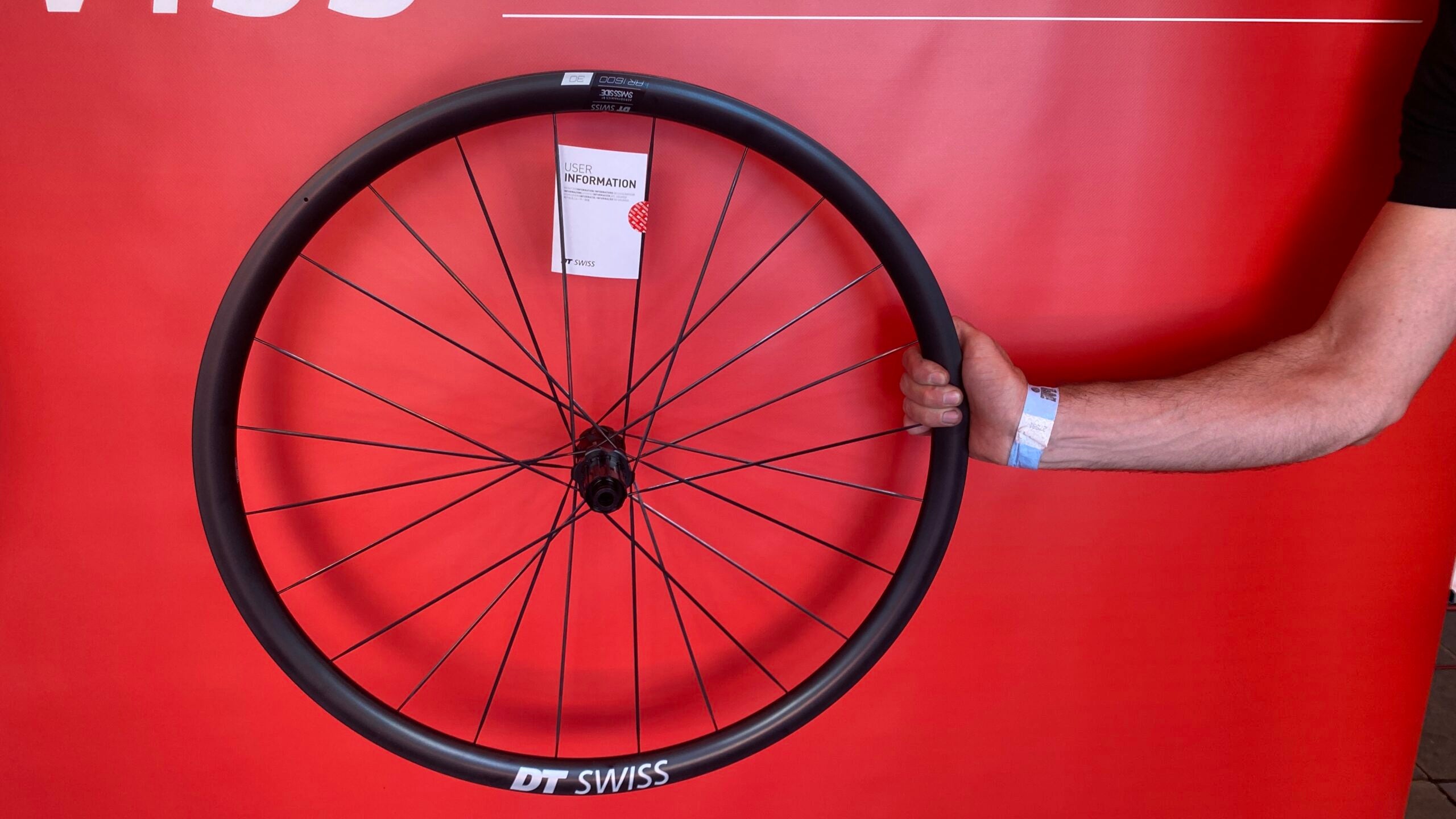 Though not quite available yet, we got an early look at a pair of new aluminum aero wheels. The unreleased aluminum aero wheelset we saw has a fairly shallow 30mm rim depth, but aerodynamic straight-pull spokes and a combined front/rear weight of 1700 grams. Starting at $750 for one version and $540 for the other (with fewer pawls of engagement in the hub, among other small details), both are a disc-only affair.
Section divider
Quintana Roo Unnamed Prototype
$TBD, available TBD, quintanarootri.com
We got a super early look on this prototype Quintana Roo that Matt Hanson will be riding in Nice this weekend. While details are still scant, we saw this unnamed bike in person, and it featured a very revamped aero profile with a deeper fork, and deeper top tube.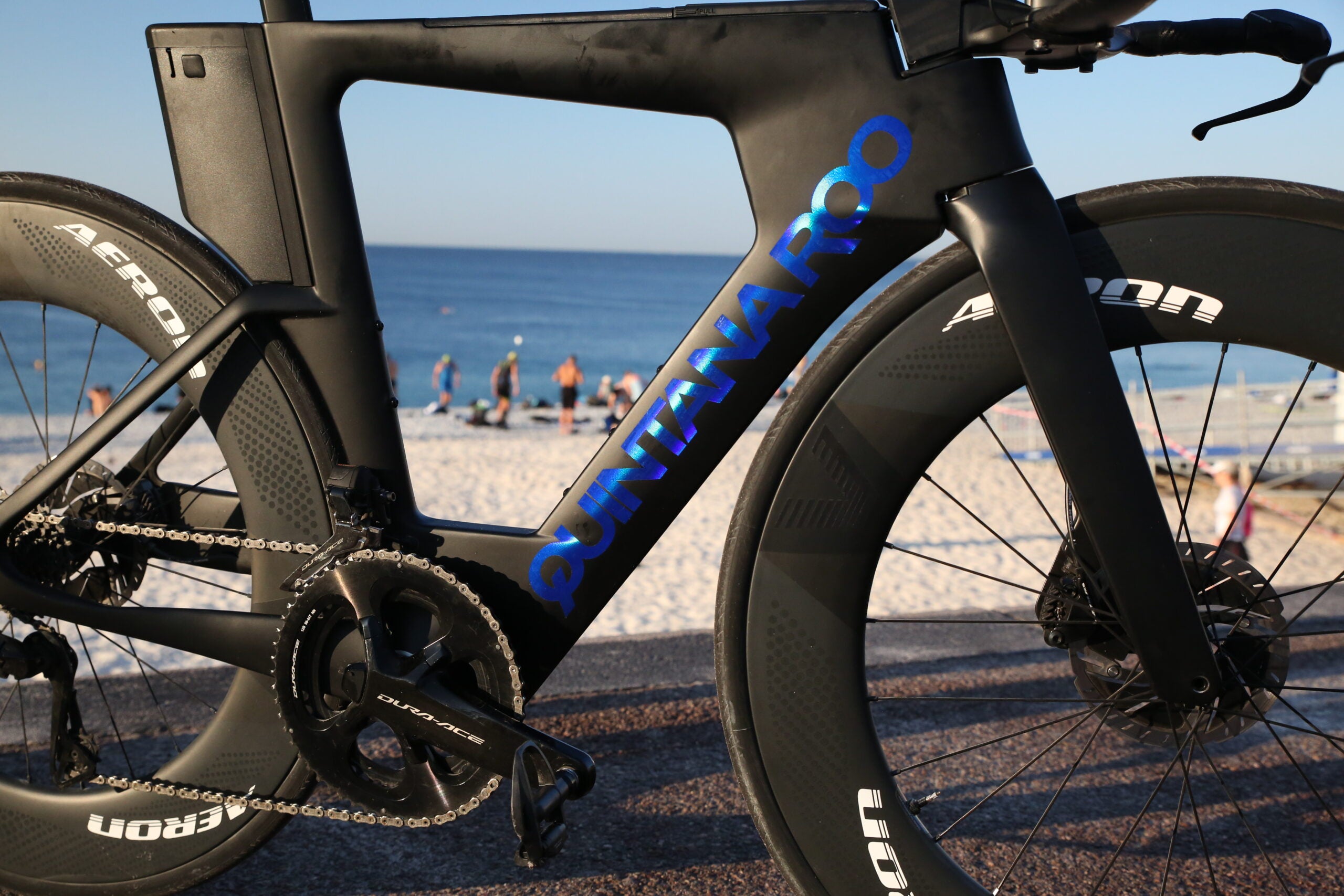 While the very different aero profile is exciting, more tangibly this new ride will feature (long-awaited for QR fans) frame-based hydration and nutrition—more details to come on that.