Recalled: Big Changes For Big Tri Bosses
With a change of leadership on the horizon at Ironman, we look back at some of the most important shakeups at the top of the sport—and break down the aftermath.
Photo: Professional Triathletes Organization, USA Triathlon, XTRI, World Triathlon, Challenge Family
Heading out the door? Read this article on the new Outside+ app available now on iOS devices for members! Download the app.
While no one knows just yet what the future for Ironman will look like in the wake of CEO Andrew Messick's retirement, perhaps some change can do the embattled brand some good. Here's a look at four leaders in other major triathlon organizations who stepped into big roles and moved the needle for the sport—and, for some, continue to do so.
World Triathlon
The Leader: Marisol Casado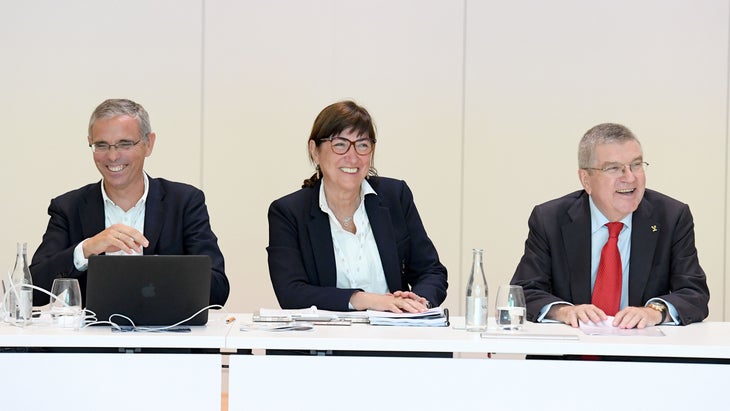 The Takeover: In 2008, Casado, of Spain, was tapped to lead World Triathlon (previously International Triathlon Union, or ITU), succeeding Les McDonald, who served as the organization's President from its inception in 1989. Casado, who has since been re-elected four times, is one of just a handful of female presidents of an international federation of an Olympic sport.
The Impact: During her lengthy tenure, Casado has led charges for significant changes in the sport, specifically adding paratriathlon and the mixed relay event to the Olympic programs in 2016 and 2021, respectively, approving a transgender participation policy in 2022, and maternity leave for elite athletes in 2023. She's also pushed for gender equity in the sport, including launching a mentorship program aimed at encouraging women to take on leadership positions within national federations. Plus, as a member of multiple International Olympic Committee (IOC) coordinating groups, Casado has ensured that triathlon has a seat at the table in terms of planning for future Olympic games.
Current Status: After winning her third four-year term as President in 2020, Casado is up for re-election in 2024.
RELATED: Marisol Casado Gives Tri A Voice on the International Stage
Professional Triathletes Organization (PTO)
The Leader: Charles Adamo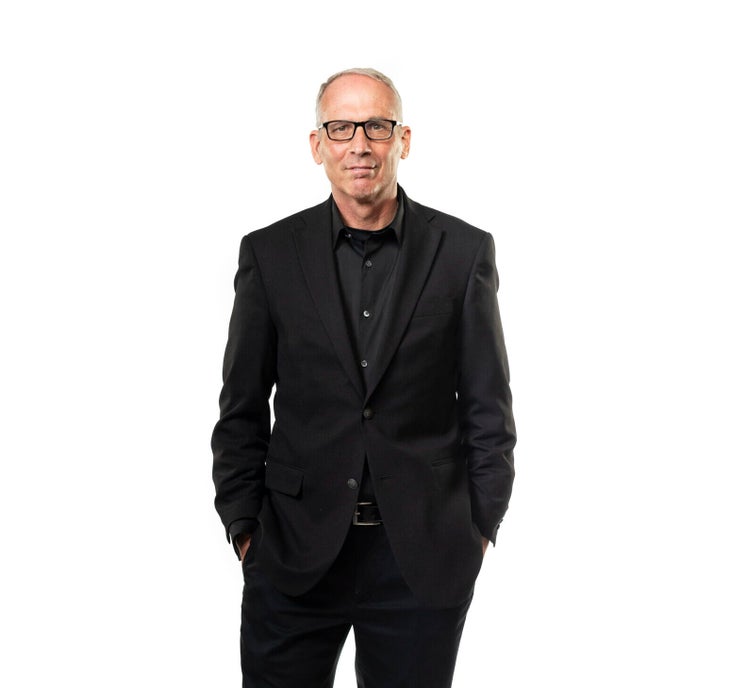 The Takeover: In 2016, Adamo, an American businessman, bounded on the triathlon scene as the group's first chairman. Adamo brought along enthusiasm and multi-pronged goals, including growing the professionalism of the sport of triathlon by creating an association modeled after groups like tennis' ATP and golfs' PGA where the athletes are co-owners—and securing the financing to make that vision a reality.
The Impact: Along with PTO CEO Sam Renouf, Adamo sought out investors who could legitimize their goals, ultimately landing on Welsh billionaire Michael Moritz, who sunk millions of dollars into the organization, bolstering major events with significant prize purses and like the Collins Cup (modeled after golf's Ryder Cup) and the PTO Tour. Adamo's tenure also saw a groundbreaking maternity leave policy for professional triathletes, and he pushed for better broadcasting of races and more storytelling to broaden the reach of the sport worldwide. (Consequently, in 2022, PTO signed a multi-year broadcast agreement with Warner Bros. Discovery for live coverage across Europe.)
Current Status: In October, 2022, Adamo stepped down as chairman after six years in the role, replaced by former pro tennis player Chris Kermode coming over from ATP, where he was Executive Chairman and President.
USA Triathlon
The Leader: Victoria Brumfield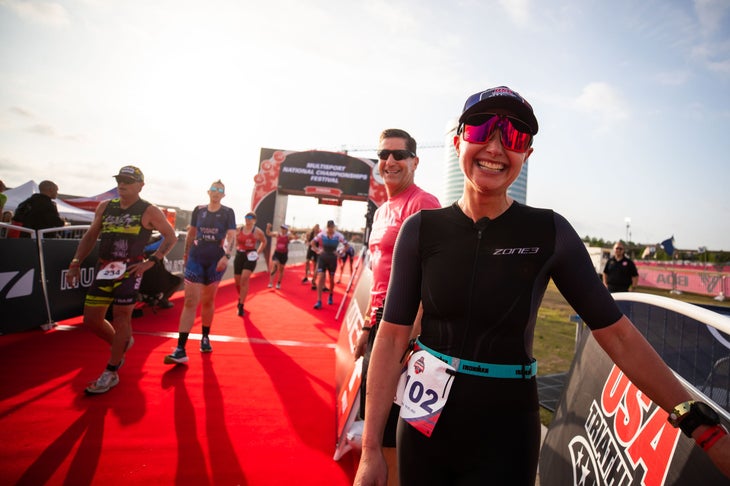 The Takeover: When former USAT CEO Rocky Harris left the group for a role as chief of sport and athlete services for the United States Olympic and Paralympic Committee last September, Brumfield was immediately tapped as interim CEO. After a global search process, she was ultimately selected for the permanent position in November, becoming USAT's first-ever female CEO.
The Impact: As the organization's Chief of Staff and Chief Business Development Officer who had held prior leadership roles at Virgin Sport and the New York City Triathlon, among others, Brumfield became known as an innovator who spearheaded Elevate 2028, the organization's strategic plan focused on the Los Angeles Olympic and Paralympic Games. In the eight months since she's been CEO, Brumfield has displayed dedication to inclusion, calling for more women in triathlon as well as making the sport more accessible to younger athletes. In February, 2023, USAT launched its Youth and Junior Premier Membership, offering reduced fees for athletes under 18.
Current Status: Brumfield remains focused on the future of the sport, boosting USAT's membership, and offering various entry points for participants. This includes championing new formats, like gravel triathlon. "What's important to us as we think about growing the sport is to make sure people recognize how accessible it is, both in distance and in format," she said.
XTRI
The Leader: Stuart McInnes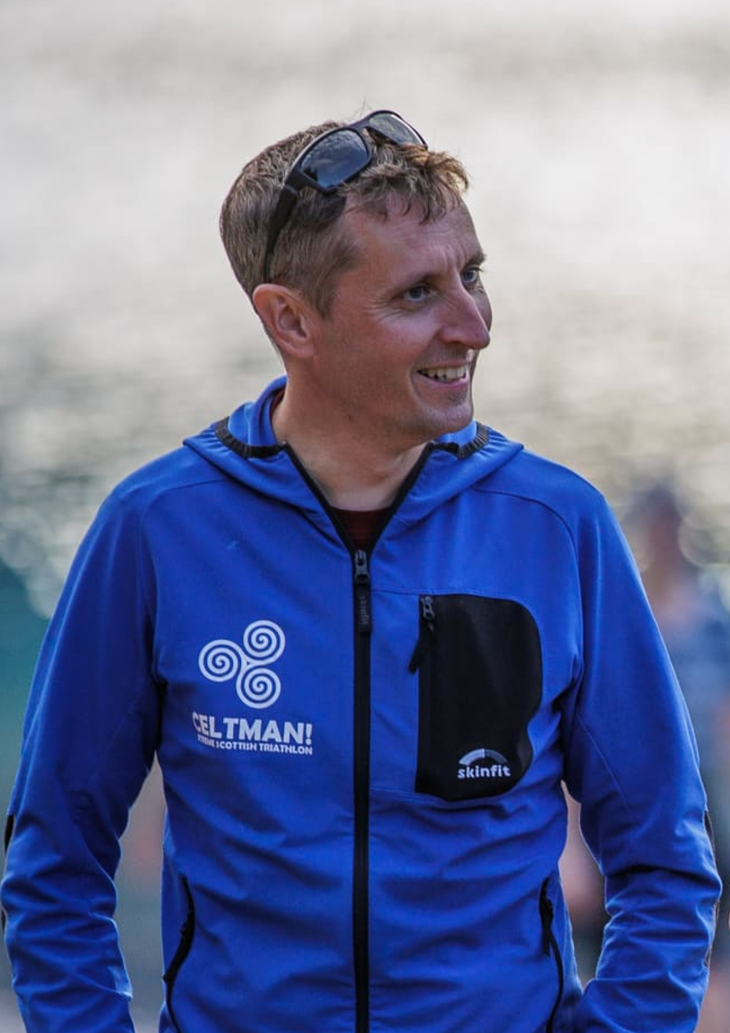 The Takeover: In 2017, McInnes stepped into the role of CEO of XTRI on the heels of his successful work with Celtman, an extreme triathlon in Scotland.
The Impact: McInnes has made extreme triathlons more mainstream. "We want to be seen as the best viable alternative to the traditional triathlon brands," he said. Part of that mission? Consolidating some 14 major extreme triathlons around the planet into the XTRI World Tour, which includes the famed Norseman, Norway's notoriously tough—and tough to get into in the first place—race. McInnes has also been instrumental in creating the X-Points program, which intends to make races like Norseman more accessible by offering points for participating in XTRI events—including shorter races and camps— allowing athletes to bypass the lottery system for its most popular races.
Current Status: McInnes remains at the helm of XTRI. On July 29, Park City Utah will host XTRI's only stop in the U.S., Starvation XTRI, which takes place 6,100 feet above sea level and features a night 2.4-mile swim (in 62°F temps), a 100-mile bike ride, and a 21-mile mountain run, among other grueling challenges.
Challenge Family
The Leader: Jort Vlam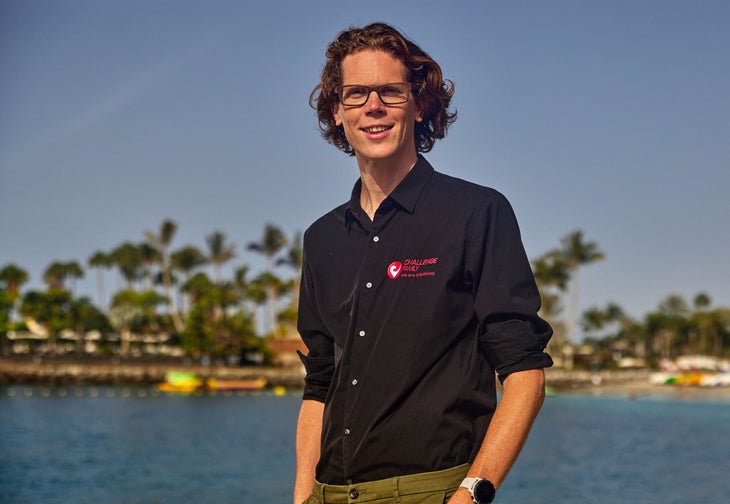 The Takeover: In 2020, the Challenge Family, which hosts some 40 triathlons around the world, restructured its management team and moved its headquarters from Germany to the Netherlands. At that time, Vlam, a Dutch former theater manager, took over for Zibi Szlufcik as CEO overseeing all of their races with the exception of Challenge Roth, which remains with the Walchshöfer family, whose patriarch, the late Herbert, launched the Challenge Family brand in 2002.
The Impact: Vlam, of Almere, was making inroads with Challenge long before he was tapped to be Szlufcik's successor. After reinvigorating the fledgling Almere Triathlon by joining forces with the Challenge Family (and rebranding it to Challenge Almere-Amsterdam), Vlam wound up quitting his day job to focus on triathlon management full-time. He then transferred that energy into other Challenge races, focusing on improving the quality of existing events and launching new triathlons in Belgium and Aruba before moving into the CEO seat. Though tossed into turmoil straight away because of the pandemic (Challenge Wuhan in China, one of Vlam's first planned races at the helm of Challenge Family, was canceled for obvious reasons), Vlam's team rebounded, and in 2022, offered double the prize purse for the middle distance event at The Championship in Slovakia, one of the brand's marquee pro races (a total of 100,000 Euro).
Current Status: Vlam remains as CEO of the Challenge Family, which recently added the London Triathlon to its stable of events.