One Year Later, The Coaches of Color Initiative Is Actually Working
How do you broaden the sport of triathlon? For Bertrand Newson and Matt Fitzgerald the answer was clear: Start by seeding diverse coaching businesses.
Photo: Coaches of Color Initiative
Heading out the door? Read this article on the new Outside+ app available now on iOS devices for members! Download the app.
When Bertrand Newson and Matt Fitzgerald teamed up in late 2021 to launch the Coaches of Color Initiative, a program operating under the philanthropic arm of Fitzgerald's 80/20 Endurance coaching platform, the goal was clear. They wanted to provide support and opportunities for people of color seeking to become endurance coaches, with the hopes of helping to bring more diversity into endurance sports.
Today, a little over a year later, the initiative (which won a 2022 Triathlete Movers and Shakers distinction) has proven to be a success, says Fitzgerald. For proof, look no further than their first coach to complete the COCI apprenticeship program, Jessica Schnier. "When she applied for the program, Jessica was a recent college graduate and trail runner who coached a couple of friends for free and dreamed of being a full-time professional coach one day," Fitzgerald says. "By the time she completed the apprenticeship, she was a full-time professional coach with two certifications, hands-on experience, more than 25 clients, a website, a growing public profile, a robust network of mentors and fellow coaches, and a ton of confidence." Plus, she's even joined COCI as an advisor.
From shadowing a new coach or member of the industry each month to connecting with that coaching network, Schnier said that COCI exceeded her expectations. "I assumed it was going to be some basic training in coaching and training principles… and some general guidance on how to become a coach and support athletes," Schiner says. It was all that, of course – and more.
Her coaching business is already getting close to full capacity. "Prior to COCI, I had always thought I'd try out coaching on the side of my full-time job," Schiner says, "and if the stars aligned, many years later, I'd be able to coach as my day job. COCI helped me skip a lot of those steps, and I've gained a lot of confidence in the process, too."
RELATED: How to Ensure Triathlon's Diversity Efforts Will Actually Work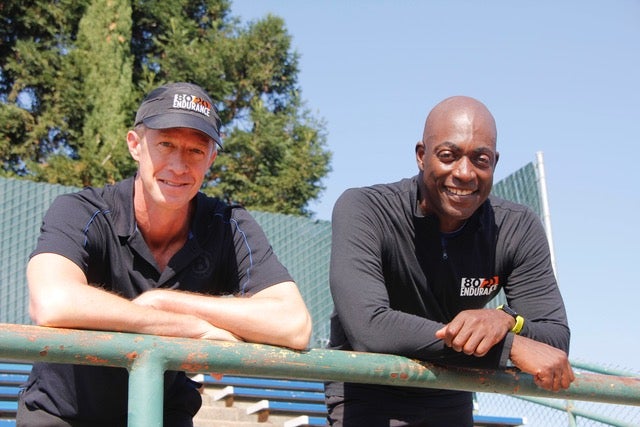 The secret to their success
The initial focus was squarely on getting the model for COCI right and proving it works. "Thankfully, we nailed it, so I feel very good about where we are," Fitzgerald says, "although of course where we are is not where we want to go."
One of the keys to that early success was teamwork. "I have no problem going it alone in many undertakings, but I received valuable early advice from my friend and Triathlete contributor Dr. Cory Nyamora to make it my first priority to assemble a diverse team of advisors who could save me from the mistakes I would inevitably make if I tried to do too much myself," Fitzgerald says. "Only when that team was in place did I fully appreciate how right Cory was."
Fitzgerald credits the ongoing contributions of co-director Bertrand Newson, advisors Kevin Chang, Angelina Ramos, and Jessica Schnier, and his 80/20 Endurance colleagues David Warden, Hanna Hunstad, and Leyla Porteous for helping to get COCI off to such a strong start. Plus, he added, "They're all terrific human beings, and they make the work fun. I suppose that's the other big thing I've learned: how much fun this type of mission-driven team effort can be."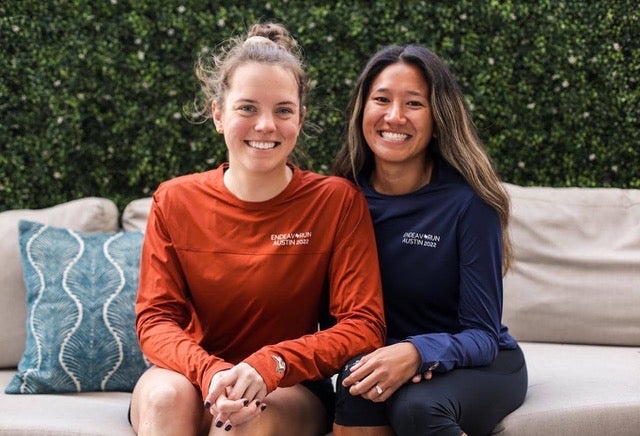 Adjusting the plan
As with any new program, there have been takeaways and changes implemented based on early trials and errors. For instance, they've compressed the COCI apprenticeship to nine months (as opposed to 12) because they believe they can accomplish just as much within that timeframe, and it allows them to bring in more coaches. "We've also committed to bringing on a new apprentice every three months," Fitzgerald says. "Our second apprentice, Jarred Ervin, started on January 1, 2023, and our third, Mireille Sine, will start on April 1." They'll add a third apprentice on July 1, and, going forward, will have three active apprentices, all at different stages, at any given time.
And they aren't only helping coaches within the COCI program. "We've also expanded the support we provide to coaches of color who are not accepted into the full apprenticeship program," says Fitzgerald, citing access to the new 80/20 Endurance Coaching Certification course.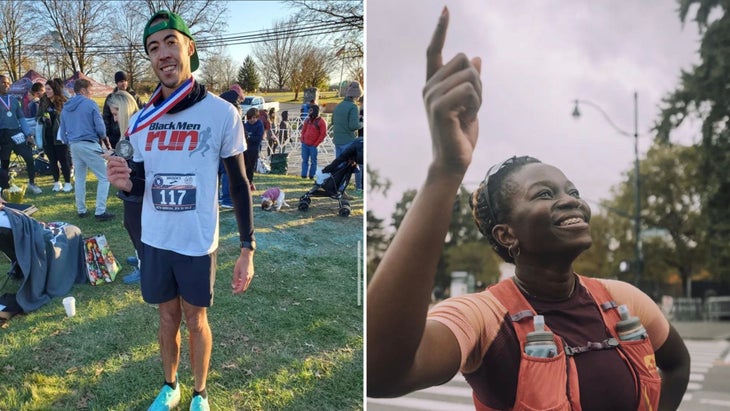 Although COCI receives funding from the 80/20 Endurance Foundation, they'll need to increase their funding in order to grow the way they hope to – and that has been the initiative's biggest challenge.
"Matt, Bertrand, and the rest of the team are putting a lot of time, effort, and resources into this program. It is quite incredible," Schnier says. "I think many people would be surprised to see the type of resources required for a program like this." The COCI team created the program to address a need in the endurance sport space, and it's turned out to be a fun program, but as she also notes, "I don't want to miss out on recognizing that they sacrificed a lot to create and manage this program." The stipend she received was extremely helpful in helping her make the career change – and that wasn't the only cost associated. "I hope that many larger companies follow suit soon, because I think our sports would benefit greatly from it," Schiner says.
COCI will begin accepting new applications on May 1, 2023. "We urge anyone interested in applying to do so at 8020foundation.org," Fitzgerald says. "And of course we welcome donations from those who believe in our mission and wish to support it. COCI operates under the auspices of the 80/20 Endurance Foundation, a federally recognized 501(c)(3). Tax-deductible contributions can be made through the Foundation website."