Meet the Contenders for the Paris 2024 U.S. Olympic and Paralympic Triathlon Teams
With the first auto-qualification event for the Paris 2024 Games coming up in August, we take a look at which athletes are best poised to make a run for Team USA.
Photo: Triathlete, World Triathlon
Heading out the door? Read this article on the new Outside+ app available now on iOS devices for members! Download the app.
Wait, didn't Tokyo just happen? With a pandemic delay leaving only three years between summer Olympic Games, it sure feels like it — but Olympic and Paralympic qualification is already heating up for Paris 2024.
The first chance for U.S. Olympic and Paralympic hopefuls to punch their tickets to Paris comes August 17-19 at the World Triathlon Olympic Games Test Event. But every race matters for U.S. hopefuls to earn points, climb the rankings, and impress USA Triathlon's selection committee.
Below, we take a look at the top triathletes in contention to represent Team USA in Paris next summer.
Section divider
Olympic Outlook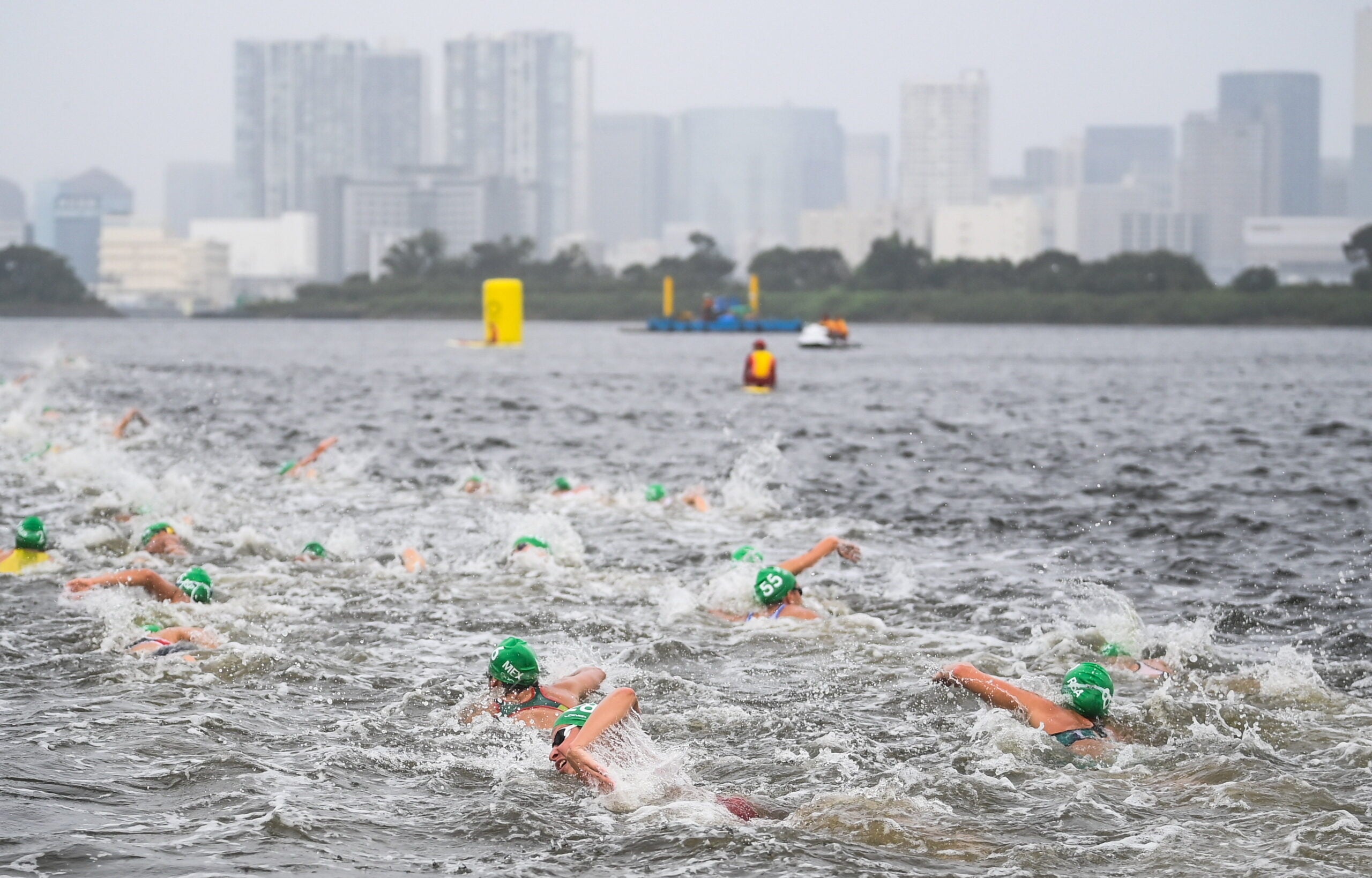 All five U.S. Olympians from Tokyo are eyeing a return to sport's biggest stage, but their compatriots won't make it easy. The storylines abound. Some are ready for redemption after missing the cut for Tokyo, some are making comebacks after time away from the sport, and some are ready to shed the label of dark horse. Every U.S. woman who makes the team is likely to be a medal contender — and while a medal for the men is unexpected, most of the Americans in the running can mix it up with the world's best on a good day. Anything less than the podium for the U.S. Mixed Relay Team would be a disappointment, but of course, nothing is guaranteed.
Athletes have three chances to auto-qualify for the U.S. Olympic Team: the Paris test event this August, the World Triathlon Championship Finals in Pontevedra this September, and a to-be-determined WTCS race in spring 2024. The selection committee will fill any remaining spots via discretion, likely factoring in mixed relay skill. The U.S. is expected to send three women and two to three men to the Games, based on the final Olympic qualification rankings.
Section divider
Team USA Contenders: Olympic Triathlon Women
The Girl on Fire
Taylor Knibb (Boulder, Colo.)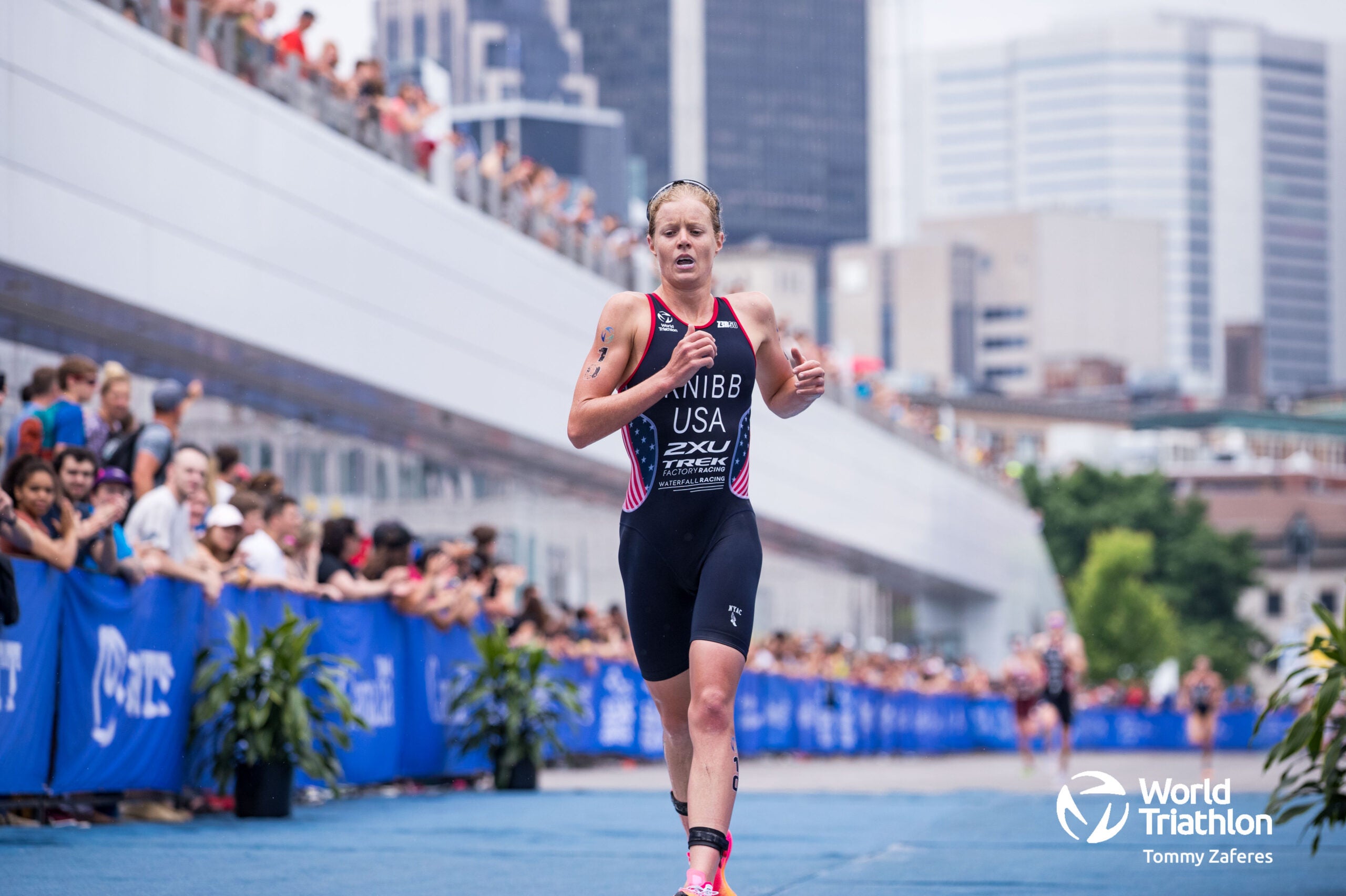 If there's one "it girl" for USA Triathlon right now, it's Taylor Knibb. After auto-qualifying for Tokyo, Knibb placed 16th in the Olympic individual race and helped the U.S. Mixed Relay Team to a silver medal. Since then, she's risen to a whole new level. Knibb has piled on the accolades: gold at the 2021 World Triathlon Championship Finals in Edmonton, a 2021 Collins Cup victory, a third-place finish at Ironman 70.3 Worlds in 2021 followed by an Ironman 70.3 world title in 2022, bronze in the overall 2022 WTCS standings, and a win in June at Ironman 70.3 Boulder. Known for her dominance on the bike, Knibb recently signed a pro cycling contract with Trek-Segafredo and placed a cool fourth at the 2023 U.S. National Time Trial Championships.
The Go-Getter
Summer Rappaport (Thornton, Colo.)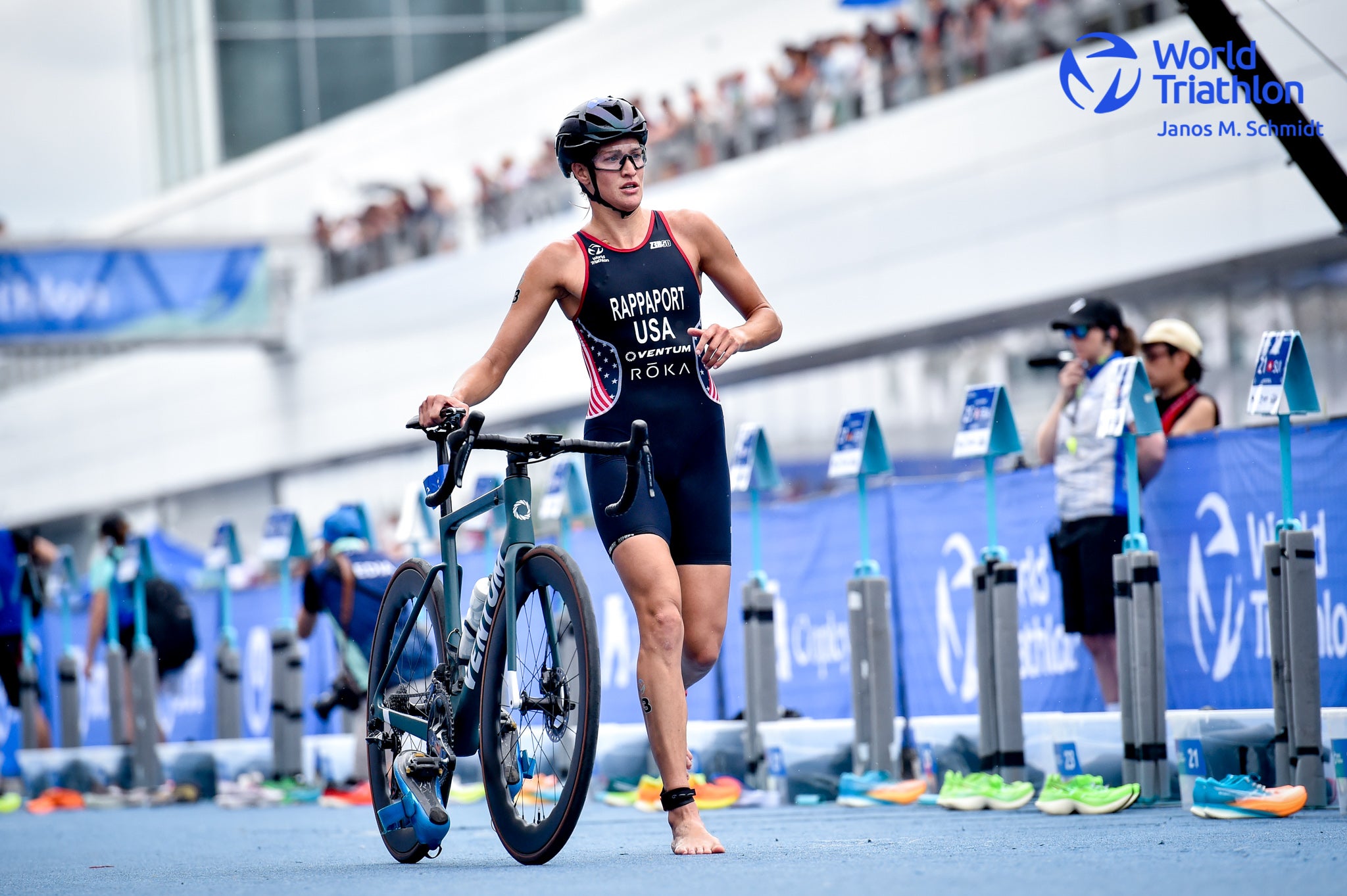 Rappaport has seen ups and downs in her triathlon career, but she tends to show up when it matters most. After an inconsistent few years, Rappaport was ready to quit the sport in early 2019 — until, at the Tokyo test event, she became the first athlete to auto-qualify for the 2020 U.S. Olympic Team. Rappaport finished 14th at the Tokyo Games and medaled at WTCS Hamburg later that year, but then had a mediocre 2022. In 2023, she's shown herself to be an Olympic contender yet again, taking fourth at WTCS Abu Dhabi and bronze in Montreal. She now trains with Knibb and coach Ian O'Brien in Boulder — and as evidenced by her breakaway with Knibb in Montreal, her new training environment is paying dividends.
The Redemption Seeker
Taylor Spivey (Redondo Beach, Calif.)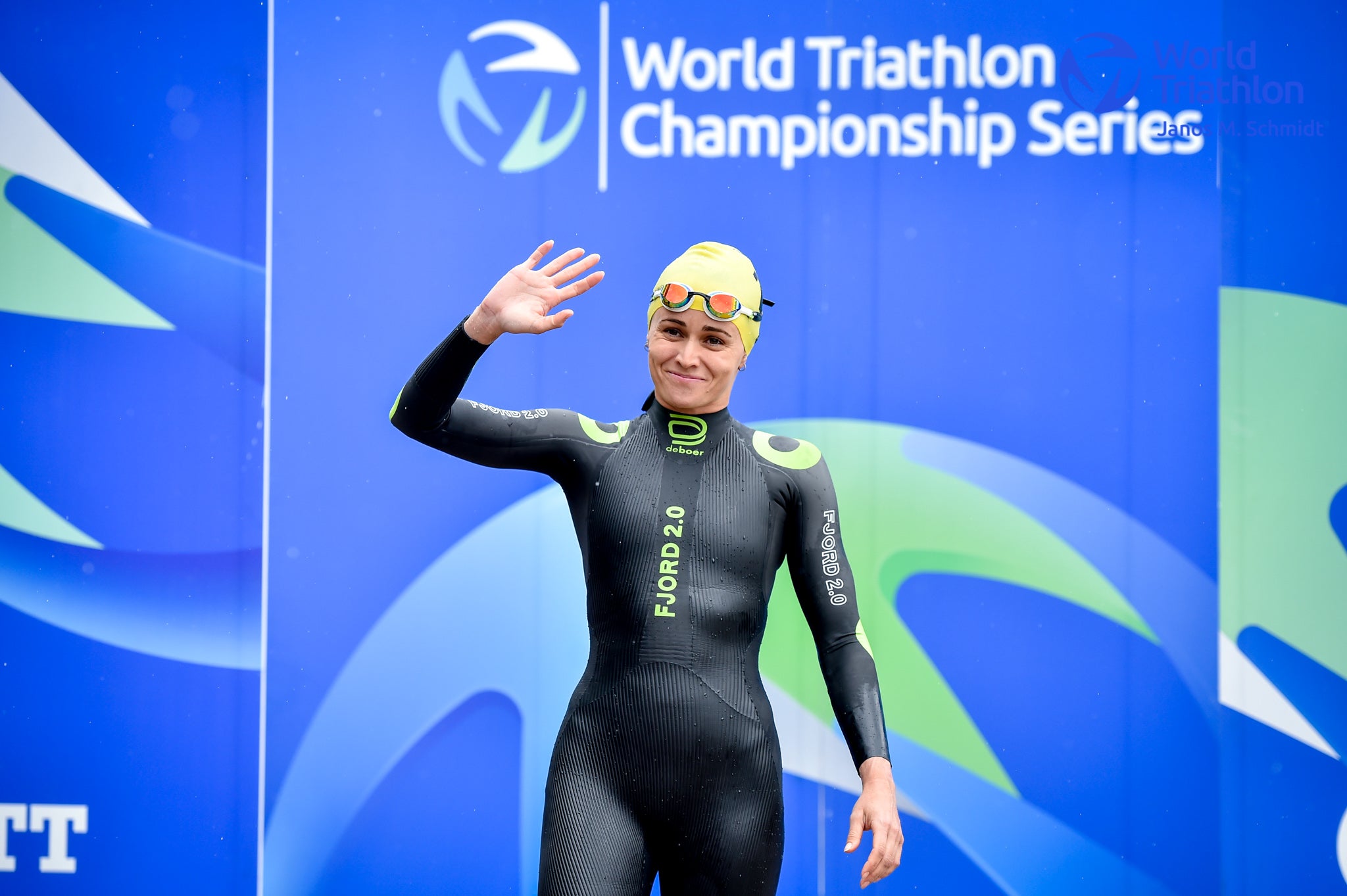 Spivey is more than ready for her Olympic moment after being left off the U.S. team for Tokyo. In a controversial discretionary selection, the committee went with Zaferes, who had more career accolades, over Spivey, who had been stronger in the immediate leadup to the decision. Spivey was an alternate, and the experience only fueled her motivation to make the roster for Paris. Spivey's absence in Tokyo goes to show the depth of the U.S. women, as she would've been a medal contender — she was third in the overall WTCS rankings in 2021, and fourth in both 2019 and 2022. Spivey has finished no lower than ninth in her last 13 WTCS starts and was the top American at the 2023 World Triathlon Sprint Championships in Hamburg in seventh.
The Comeback Kid
Katie Zaferes (Cary, N.C.)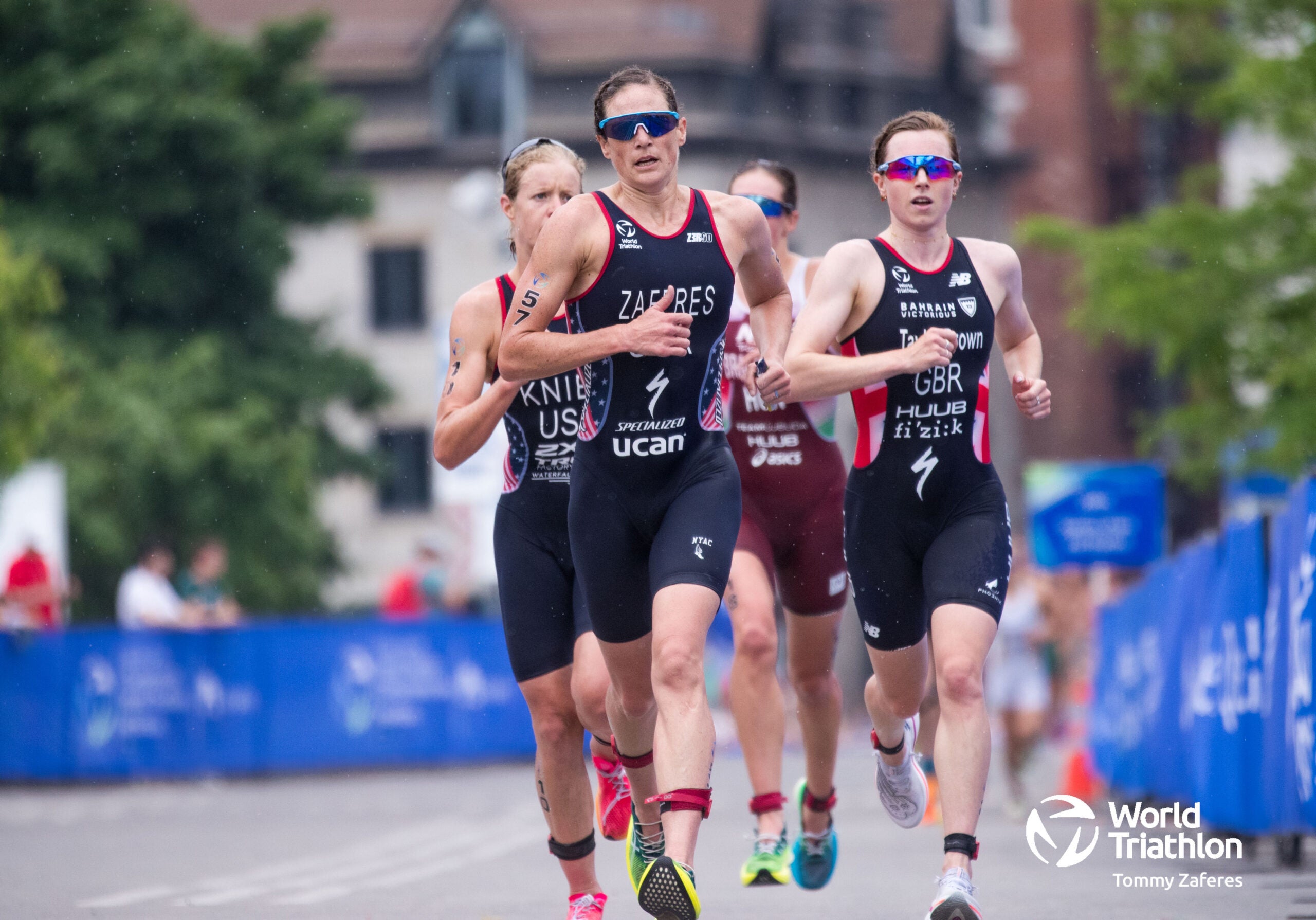 After winning Olympic bronze in the women's individual event and helping the U.S. Mixed Relay Team to silver at the Tokyo Games, Zaferes took the 2022 season off to start a family with her husband Tommy, giving birth to son Kimble in July. The 2019 world champion returned to elite competition at the start of the 2023 season, earning three Americas Cup podiums from March through May. Her fifth-place finish at WTCS Montreal in June showed she is back in top form less than a year postpartum — and ready to compete for a spot on the Paris team. The 2024 Games would be Zaferes' third, as she also competed in Rio. This time, she'll hope to meet Kimble at the finish line.
The Patient Performer
Kirsten Kasper (North Andover, Mass.)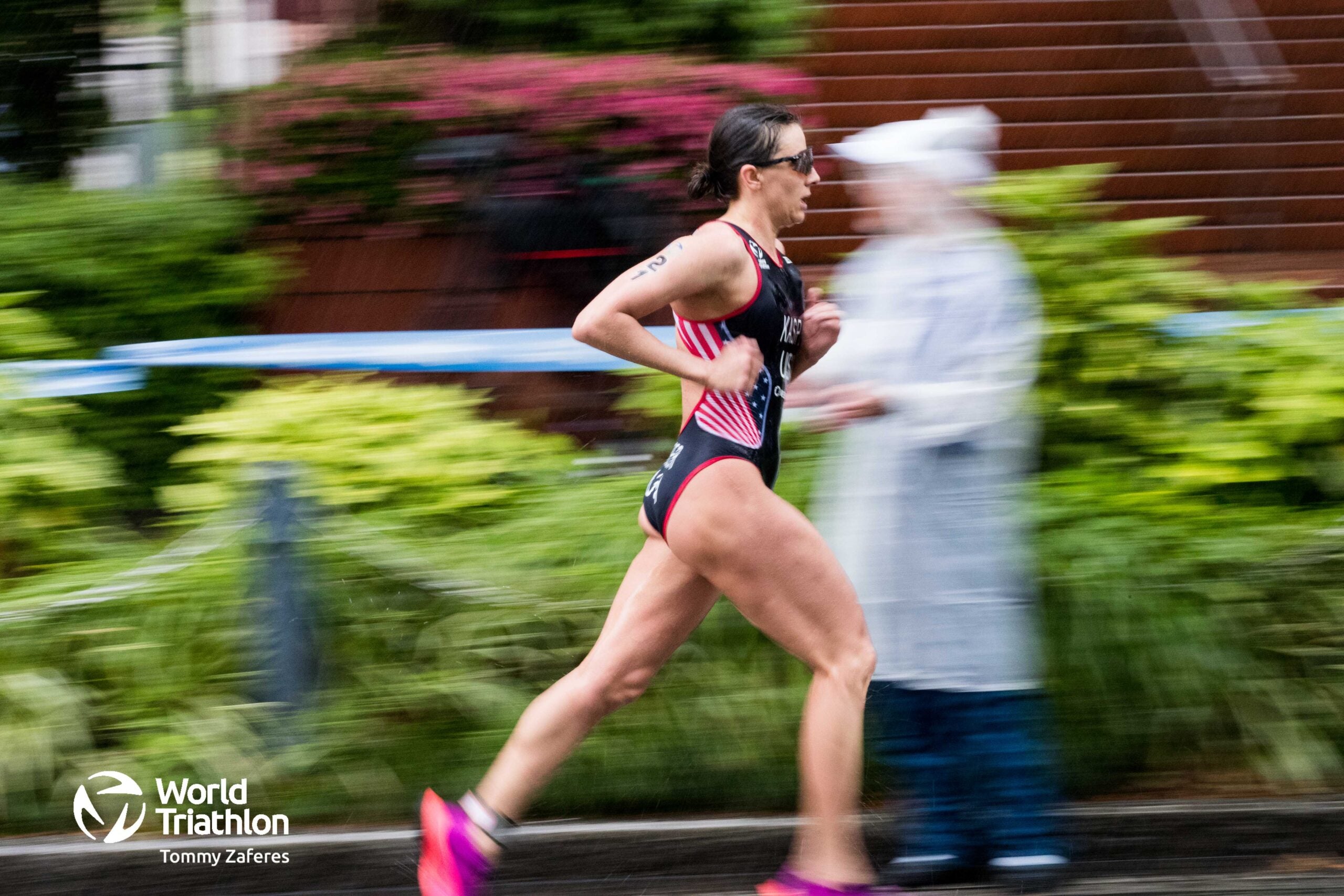 Don't count Kasper out. While her first and only WTCS podium to date was in 2017 in Yokohama, Kasper is a steady top-10 performer who can put herself in medal contention when things are clicking. She hasn't been able to race to her potential in recent years, having crashed out of the Tokyo Olympic Qualification Event, dealt with injuries throughout 2019 and 2020, and struggled with long COVID in 2022. An eighth-place finish at WTCS Yokohama earlier this season showed she is back in fighting shape — and she'll look to punch her ticket to Paris through one of the upcoming auto-qualification opportunities.
The Big Question
Gwen Jorgensen (Boulder, Colo.)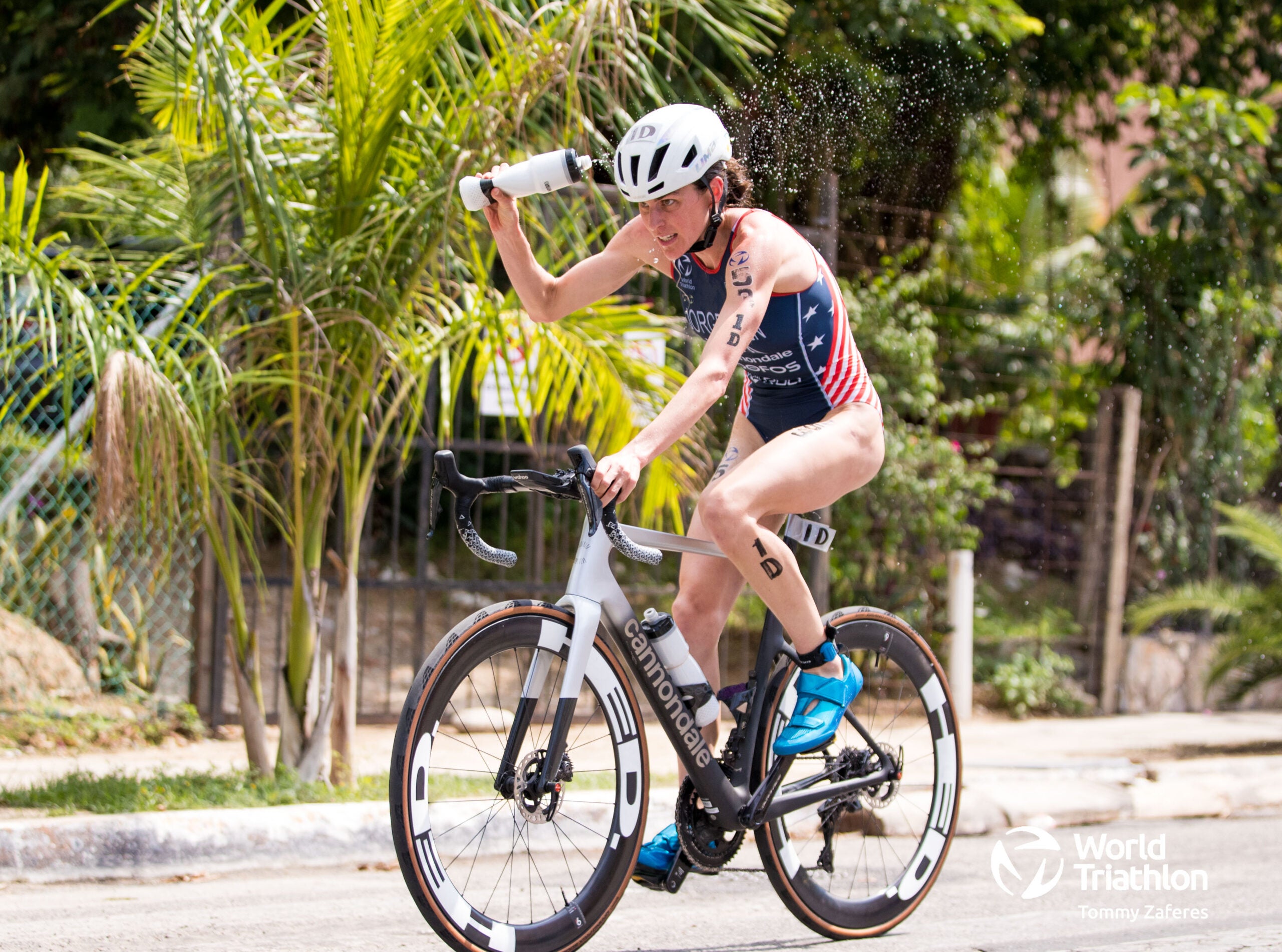 The 2016 Olympic champion announced her return to triathlon last winter, having stepped away from the sport for nearly seven years to pursue professional running. She's now a mother to two boys, Stanley and George. Jorgensen's comeback season has been mixed — she was lapped out of WTCS Cagliari in May, took silver at the lower-level Huatulco World Cup in June, then placed 30th at the World Triathlon Sprint Championships in Hamburg. At less than a year postpartum, and after so much time away, she's performing decently. But Jorgensen's biggest challenge will be earning enough points to make it onto the start list for the Paris test event and other major WTCS races, among a deep field of American women.
Section divider
Team USA Contenders: Olympic Triathlon Men
The Bar-Raiser
Morgan Pearson (New Vernon, N.J.)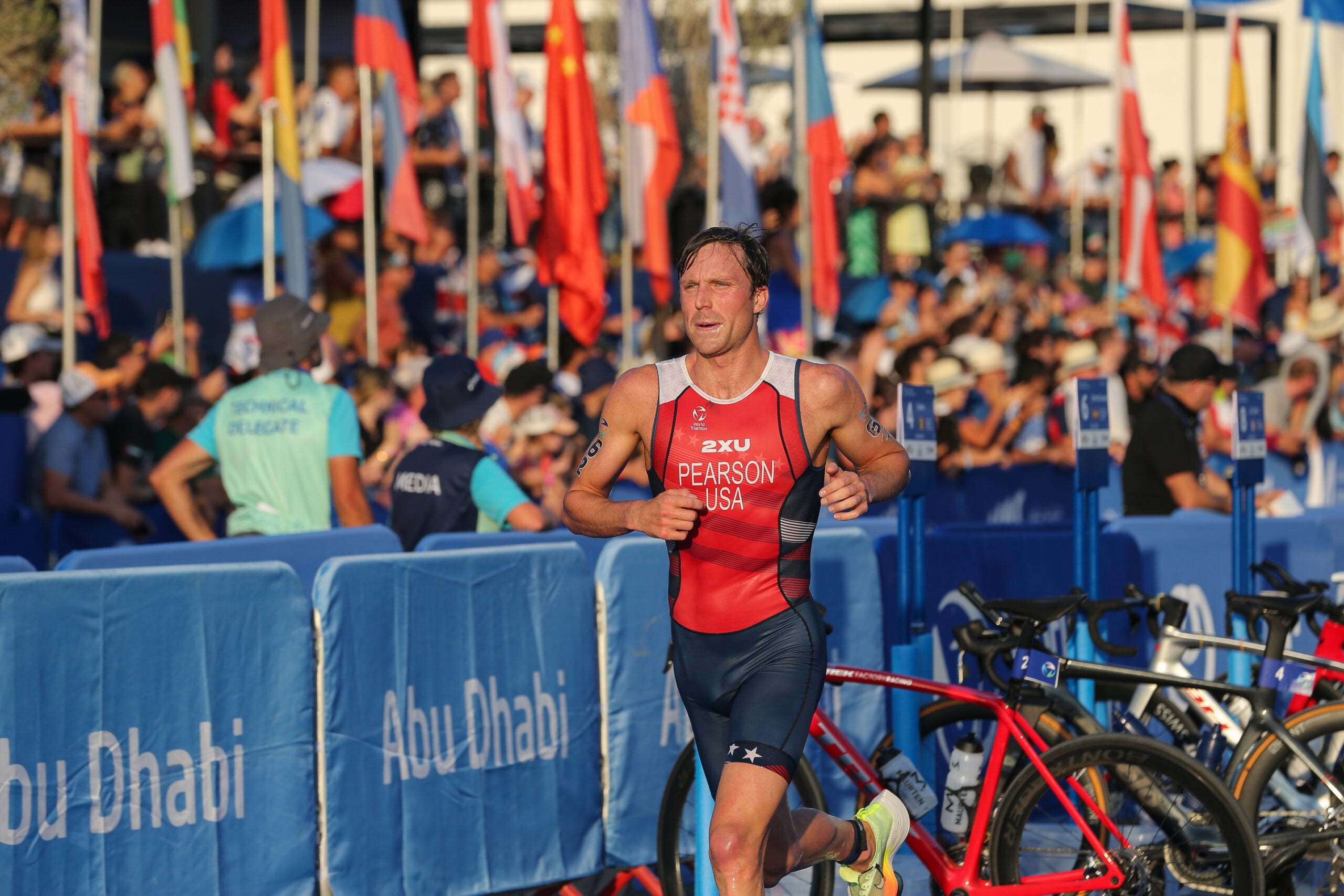 The Tokyo Olympian and anchor of the silver-medal-winning U.S. Mixed Relay Team remains a top contender for Paris. Injuries and illness have made for a rocky start to Pearson's 2023 season, but expect it to be a minor setback. Pearson is the only U.S. man to have won multiple WTCS medals, and he rises to the occasion at critical times — like his silver in Yokohama in 2021, where he auto-qualified for the U.S. Olympic Team, and his silver at the 2022 World Triathlon Championship Finals in Abu Dhabi. He's never been satisfied with finishing as the top American — rather, the elite runner-turned-triathlete is aiming for medals at the highest level of the sport.
The Natural-Born Leader
Kevin McDowell (Geneva, Ill.)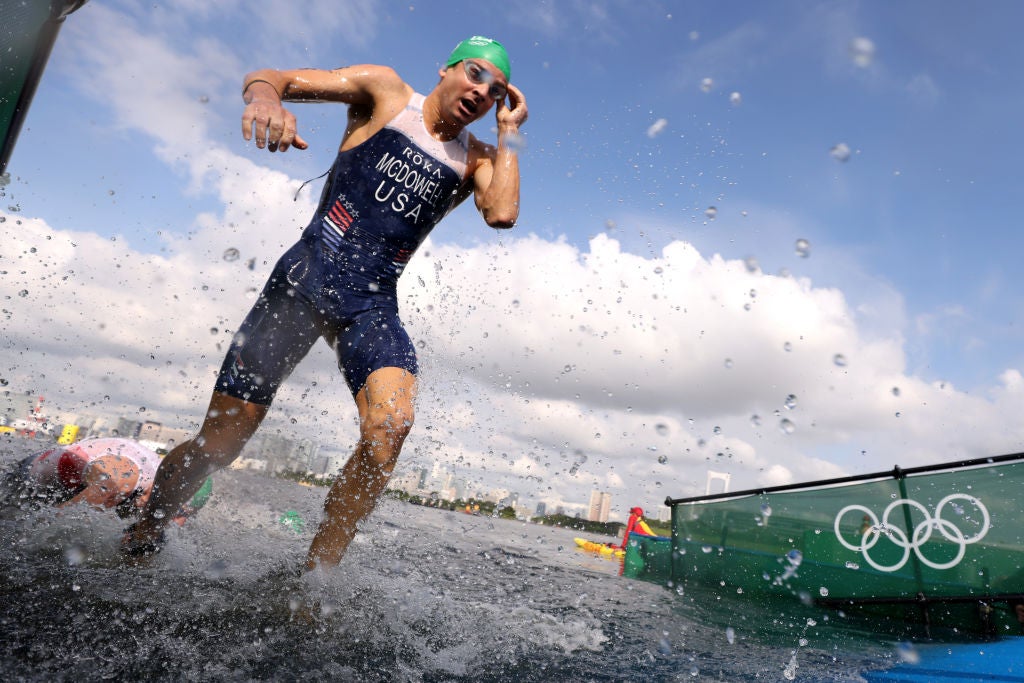 McDowell was a discretionary pick for the Tokyo U.S. Olympic Team, in part based on his mixed relay experience. In Tokyo, he outperformed expectations with a sixth-place finish in the individual event, the best result by a U.S. man in Olympic history. He also helped the U.S. Mixed Relay Team to a silver medal. McDowell is one of the most seasoned athletes on the U.S. National Team, having come through USA Triathlon's youth, junior and elite development pipelines. His depth of experience and positive outlook make him a natural leader. He's earned three top-10 finishes in WTCS races since Tokyo but has yet to finish a race in 2023, after dealing with injuries and COVID earlier this season.
The Fighter
Matt McElroy (Huntington Beach, Calif.)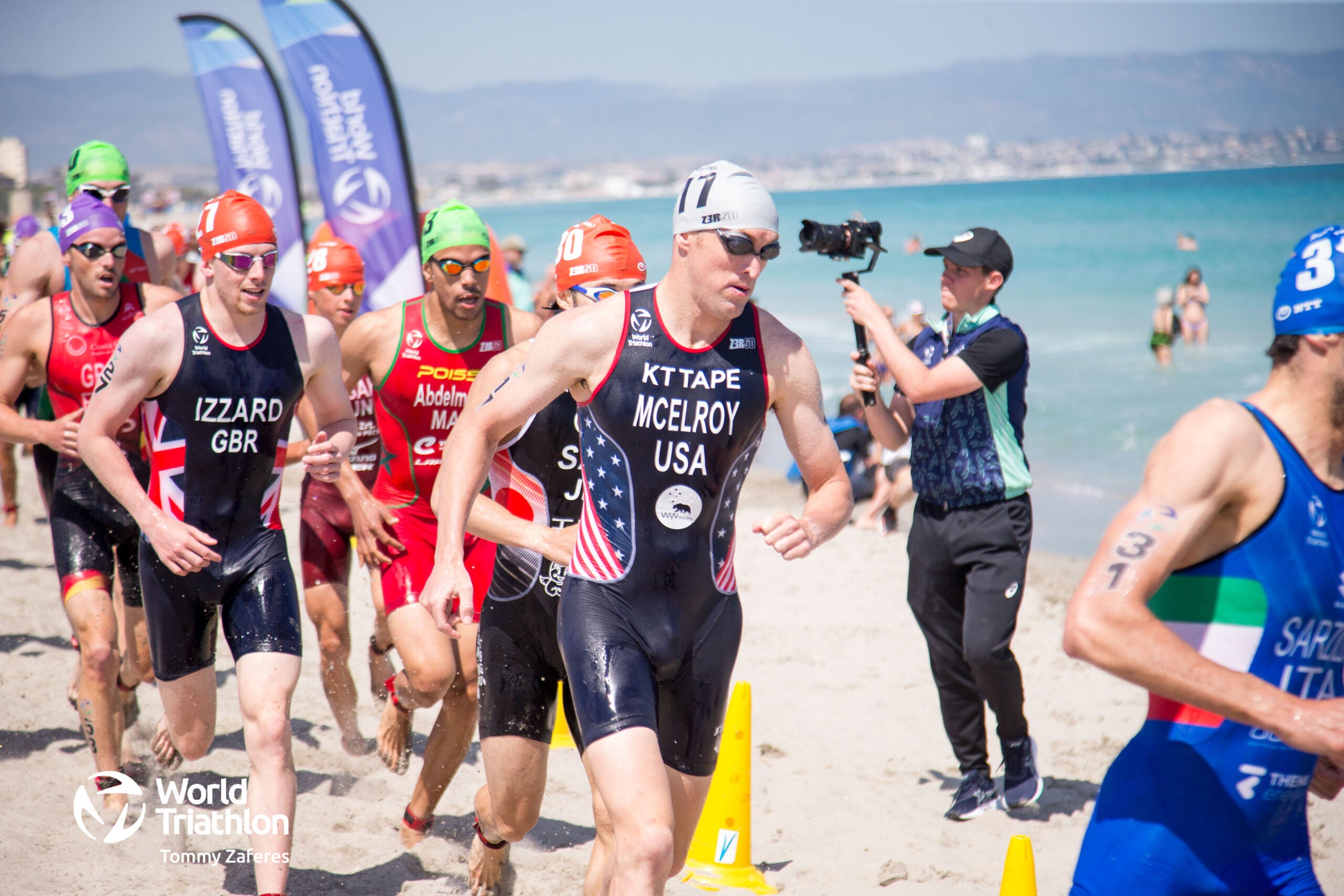 Unquestionably one of the strongest American men in the last Olympic quad, McElroy was left off the Olympic roster in 2021. He was one of two U.S. men in the top-30 of the Olympic qualification rankings — a third would've opened up a third quota spot for Tokyo — but since Pearson auto-qualified and McDowell was selected by discretion, McElroy was relegated to alternate. With a top-10 at the 2022 World Triathlon Championship Finals and a top-20 in the overall WTCS season rankings, McElroy will be hard to write off this time. The 13-time World Cup medalist has struggled with nutrition so far this season but will hope to have things dialed in before the Paris test event. He's also adjusting to life as a new father to baby boy Mick.
The Up-and-Comer
Chase McQueen (Columbus, Ind.)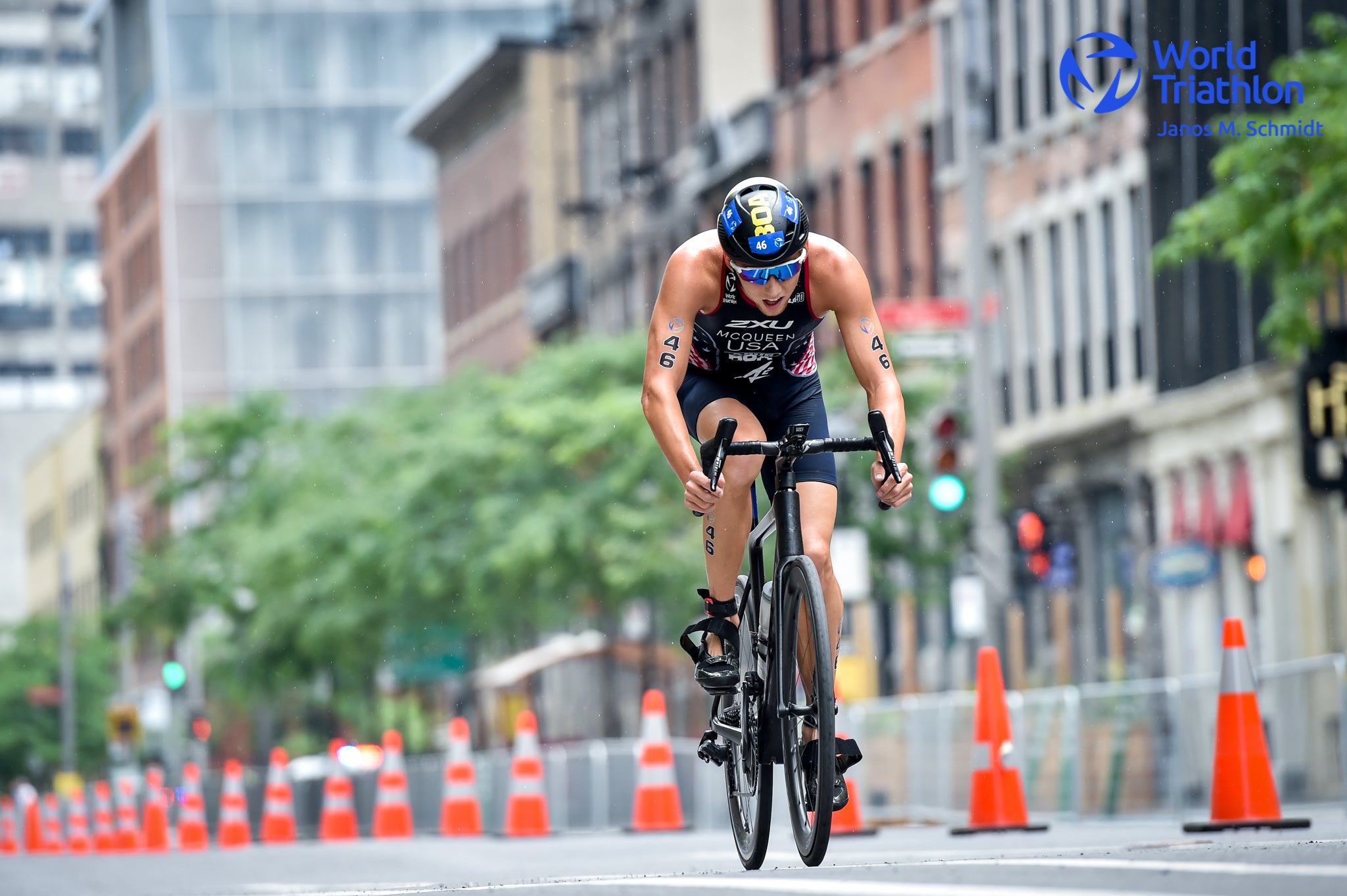 The only athlete on this list who is not yet on the U.S. National Team, Chase McQueen has all but cemented himself as a top-five American in the lead-up to Tokyo. Formerly a member of the Project Podium men's elite development squad in Arizona, he's now coached by Nate Wilson in Boulder, with McDowell as a training partner. McQueen has had great success in the Arena Games indoor triathlon format, earning one of the biggest wins of his career earlier this year in Montreal. With a career-best WTCS finish of 12th last year in Pontevedra, he's an excellent swim-biker who also stands out as a mixed relay prospect.
The Dark Horse
Seth Rider (Germantown, Tenn.)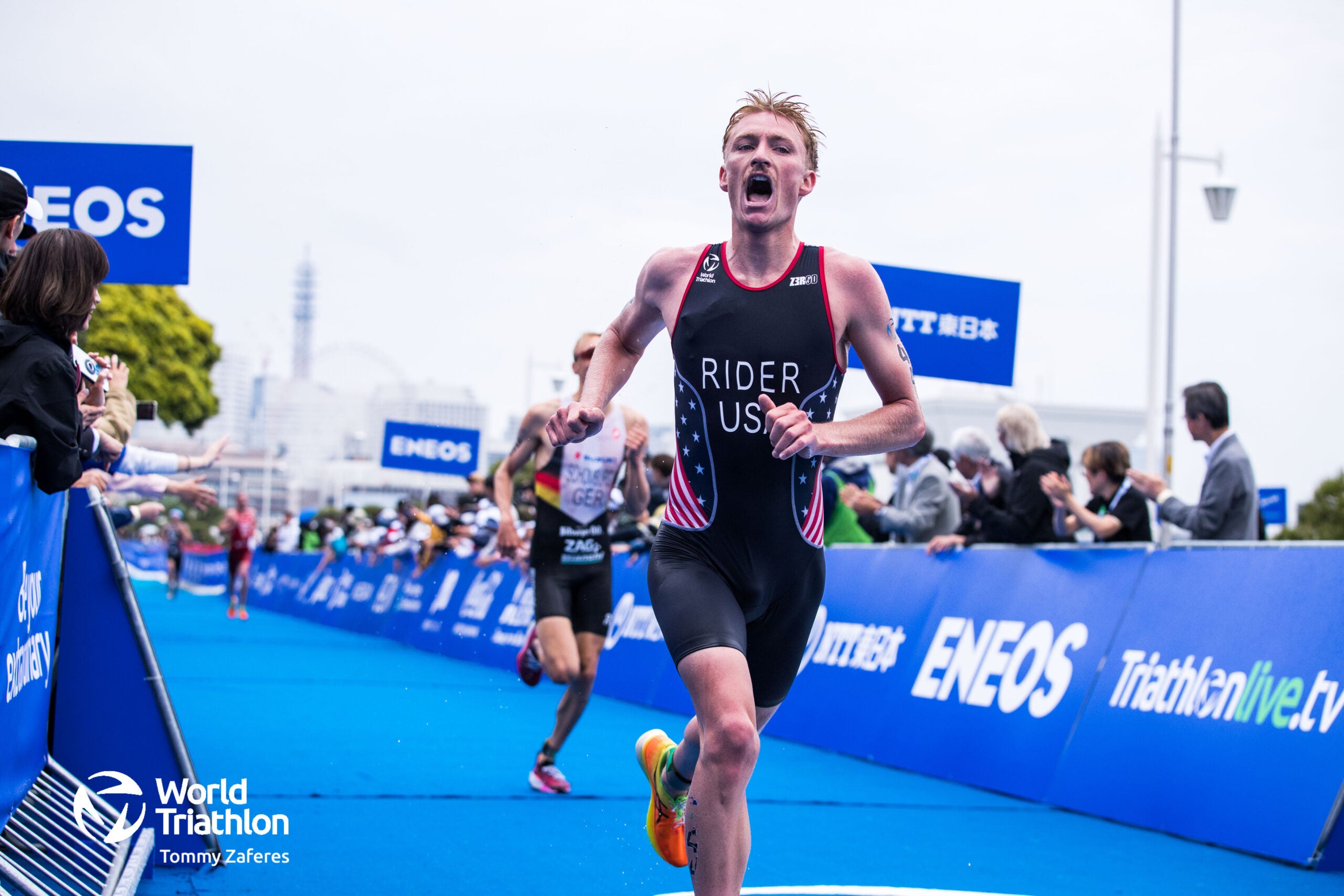 Rider has been racing triathlon competitively since he was a youth, giving him a higher "sport age" than many of his U.S. National Team counterparts. He's a consistent performer and a reliable mixed relay athlete, having contributed to five World Triathlon Mixed Relay Series podiums for the U.S. Rider's breakthrough fourth-place finish at the 2021 World Triathlon Championship Finals in Edmonton, behind three of the sport's biggest names — Olympic gold medalist Kristian Blummenfelt of Norway, Marten Van Riel of Belgium, and eventual 2022 world champion Leo Bergere of France — went somewhat under the radar. He was also the top U.S. man at the 2023 World Triathlon Sprint Championships in Hamburg, placing 16th.
Section divider
Paralympic Outlook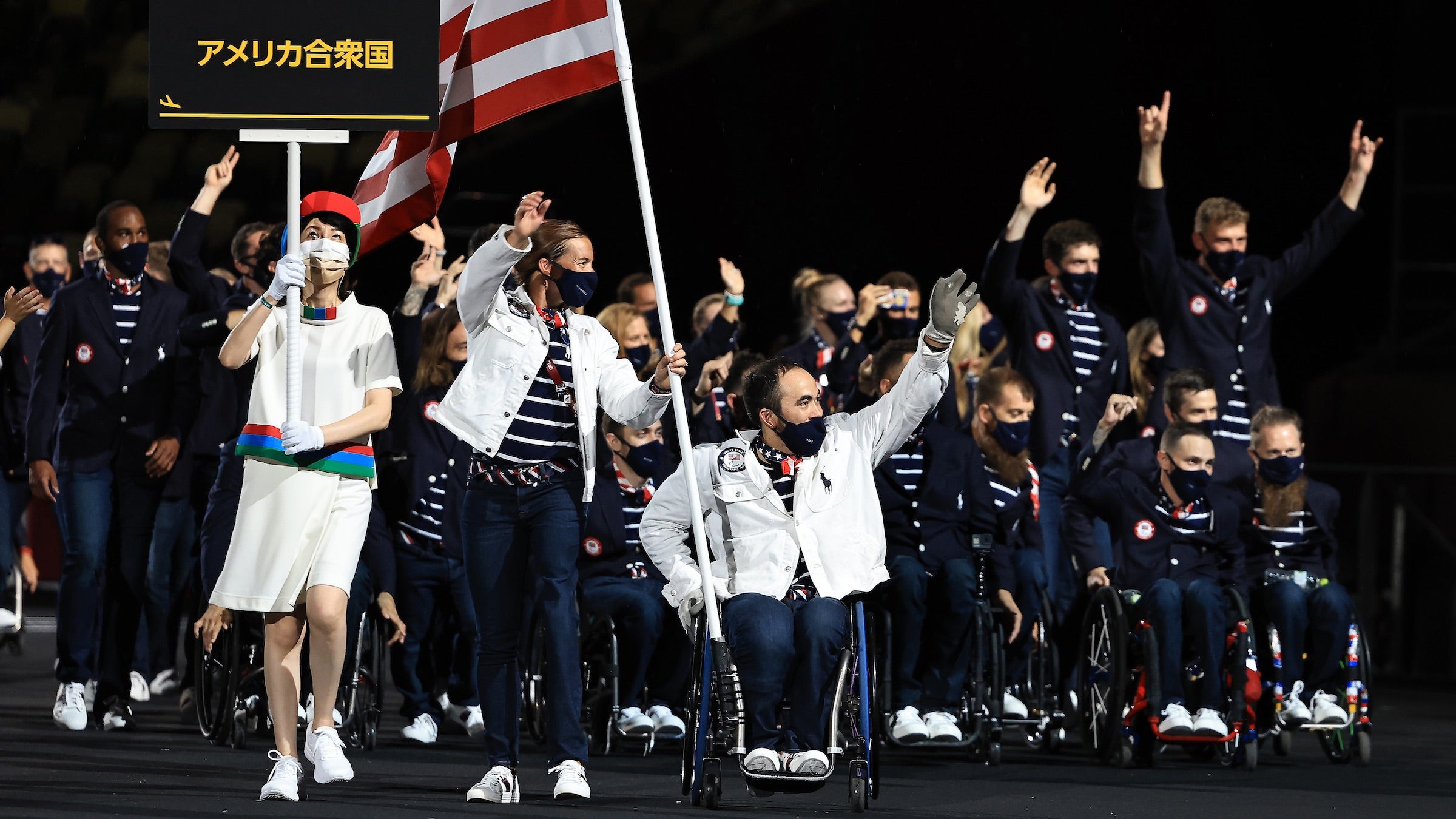 In a major expansion from the Tokyo 2020 Games, all standard paratriathlon categories except the women's PTS3 division will be contested in 2024. Several U.S. medalists from the Rio 2016 and Tokyo 2020 Games are making a run for Paris. In addition, the return of the women's PTS4 and men's PTS2 categories to the Paralympic stage could be a golden opportunity for Team USA. Selection events include the Paris World Triathlon Para Cup in August, the Pontevedra World Championships in September, and the Americas Triathlon Para Championships in 2024. Paralympic rankings and discretionary selection may also come into play. Each competing nation can send a maximum of two athletes per category, unless a third athlete is awarded a bipartite invitation from World Triathlon.
Section divider
Team USA Contenders: Paralympic Triathlon Women
The Captain
Kelly Elmlinger, PTS4 (San Antonio, Texas)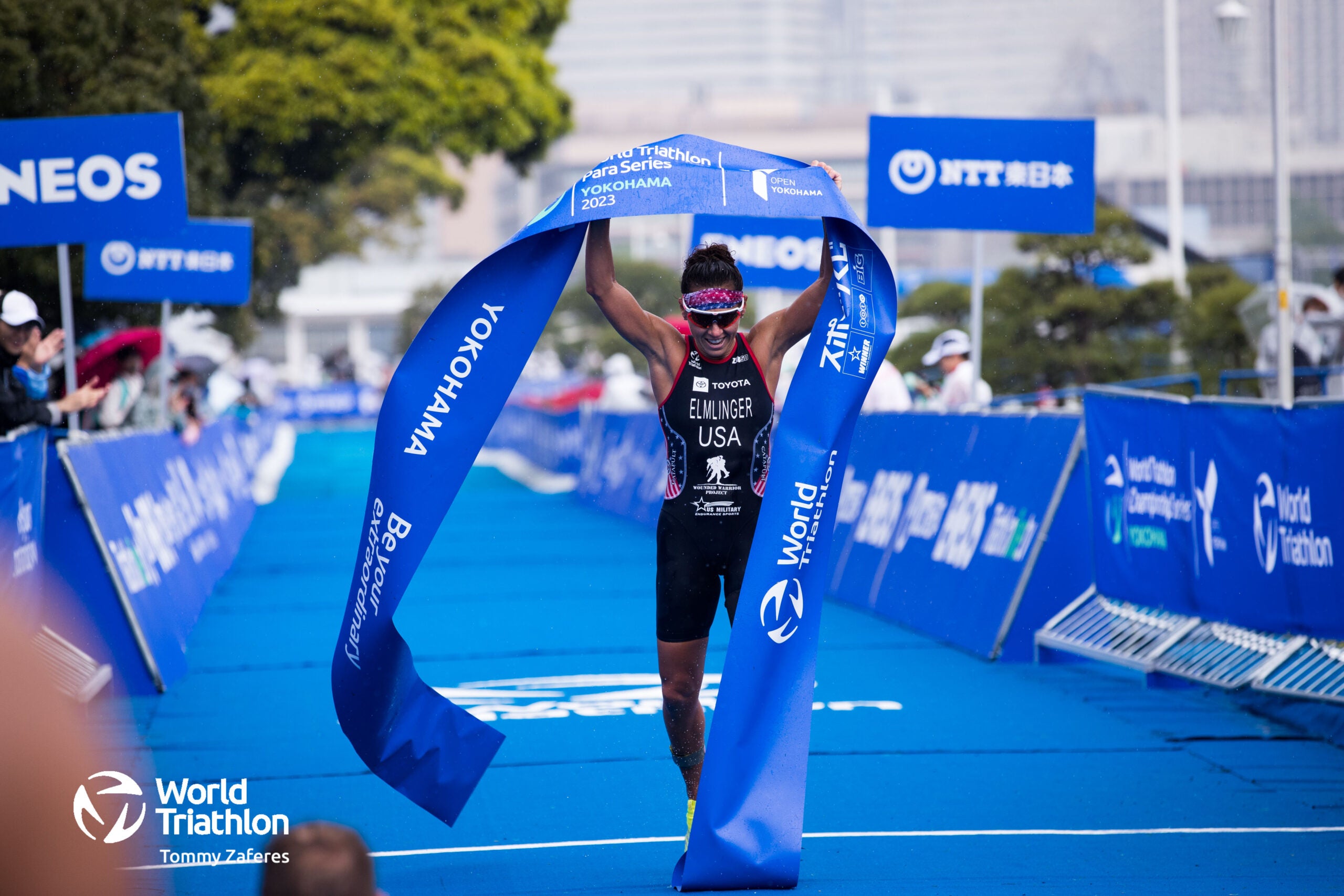 Elmlinger, a retired U.S. Army Captain, may well be the breakout star in Paris. The former Army medic started competing in paratriathlon in 2018 and had a meteoric rise in the sport, placing fifth in her debut World Championships and winning a world silver the following year. Since the women's PTS4 category was not contested as a medal event in Tokyo, Elmlinger "classed up," competing in the PTS5 category against athletes with less severe impairments. She placed seventh — and went on to win her first world title that fall. So far in 2023, she's undefeated in four race starts. With the women's PTS4 category on the docket for Tokyo, Elmlinger has gold-medal potential for Team USA.
The Defender
Allysa Seely, PTS2 (Glendale, Ariz.)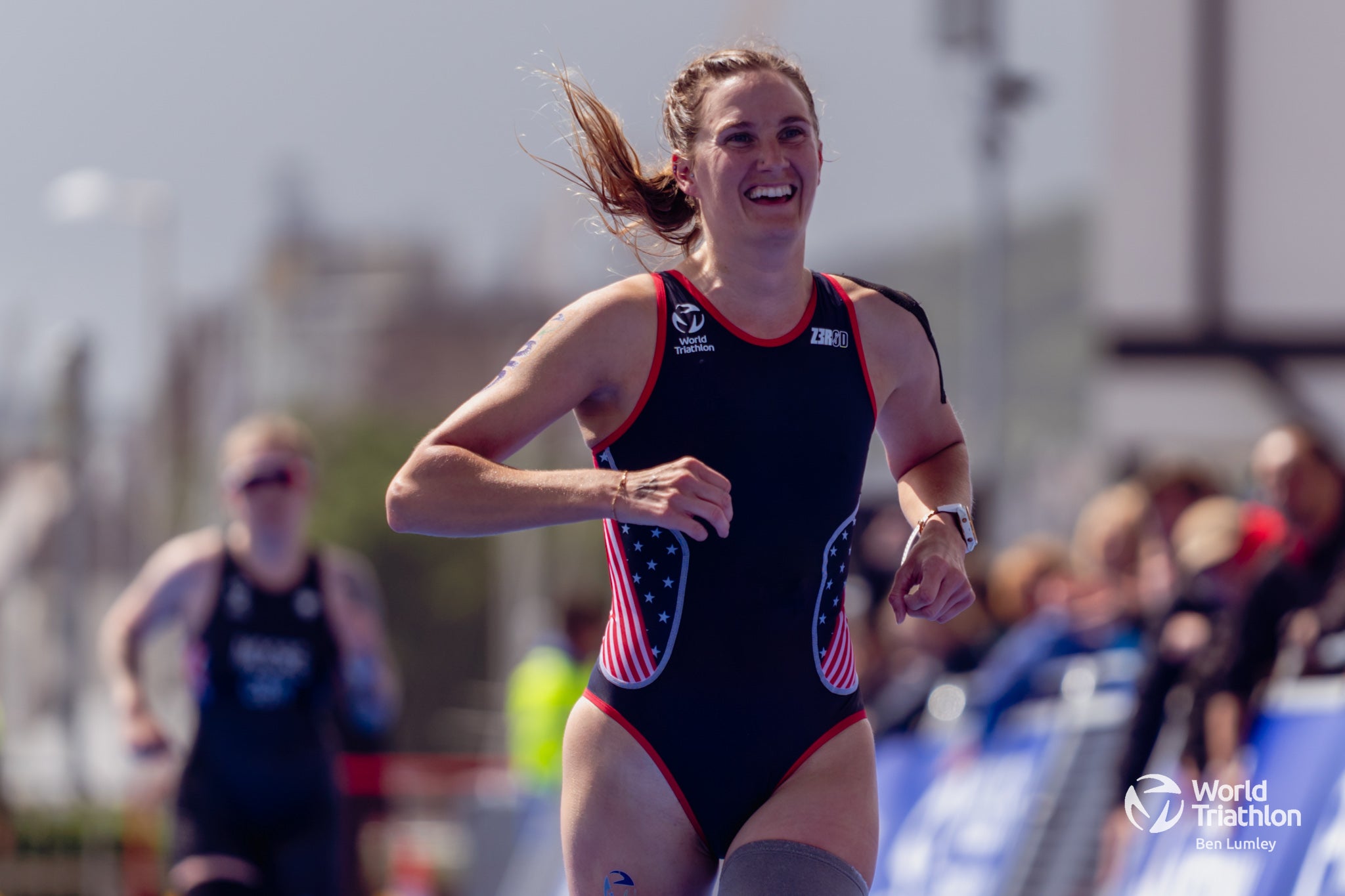 Seely is the United States' only two-time defending Paralympic gold medalist in triathlon — and she's aiming for number three. Seely led the famed U.S. medal sweep at the Rio 2016 Games, sharing the podium with Danz and Melissa Stockwell, while also competing on the track. She then defended her title in Tokyo, posting the fastest run split of the field by over two minutes. The three-time world champion hasn't been off the podium in any race she's finished since 2014. She took bronze in May at World Triathlon Para Series Yokohama while nursing a foot injury — and was back to gold-medal form two months later in Swansea. Just for fun, she also won the women's PTS2 title at the World Triathlon Cross Championships in Ibiza in May.
The Challenger
Hailey Danz, PTS2 (Colorado Springs, Colo.)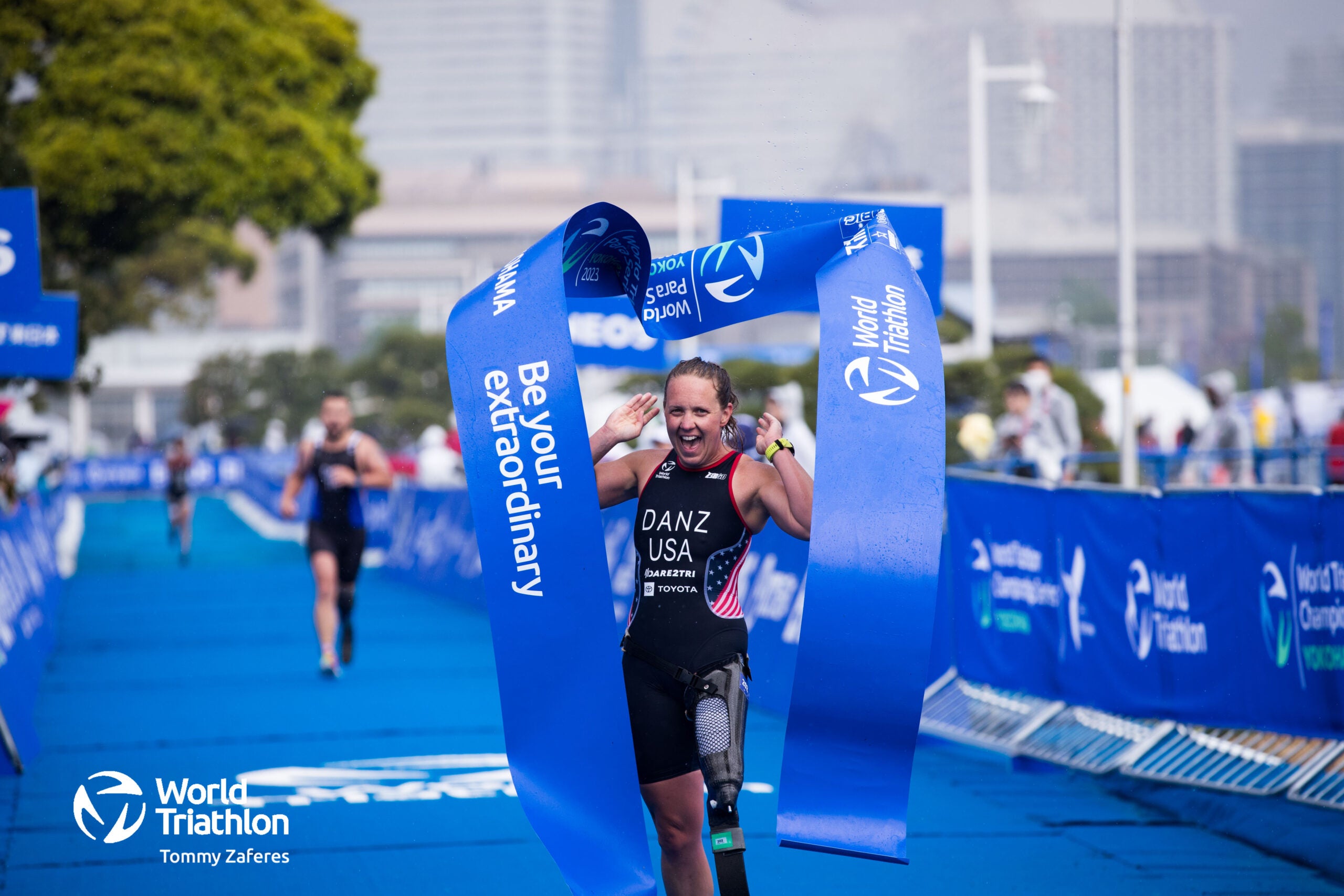 Danz has been one of Team USA's most reliable podium performers for more than a decade. The silver medalist at both the Rio 2016 and Tokyo 2020 Paralympic Games, she is also the two-time defending women's PTS2 world champion. Danz has been on a hot streak ever since Tokyo, winning every individual race she has entered — including the 2023 Americas Triathlon Para Championships and World Triathlon Para Series stops in Yokohama and Montreal. She is one of the strongest cyclists in the field and has worked to fine-tune her swim and run, making her a force to be reckoned with for Paris.
The Jack-of-All-Trades
Kendall Gretsch, PTWC (Downers Grove, Ill.)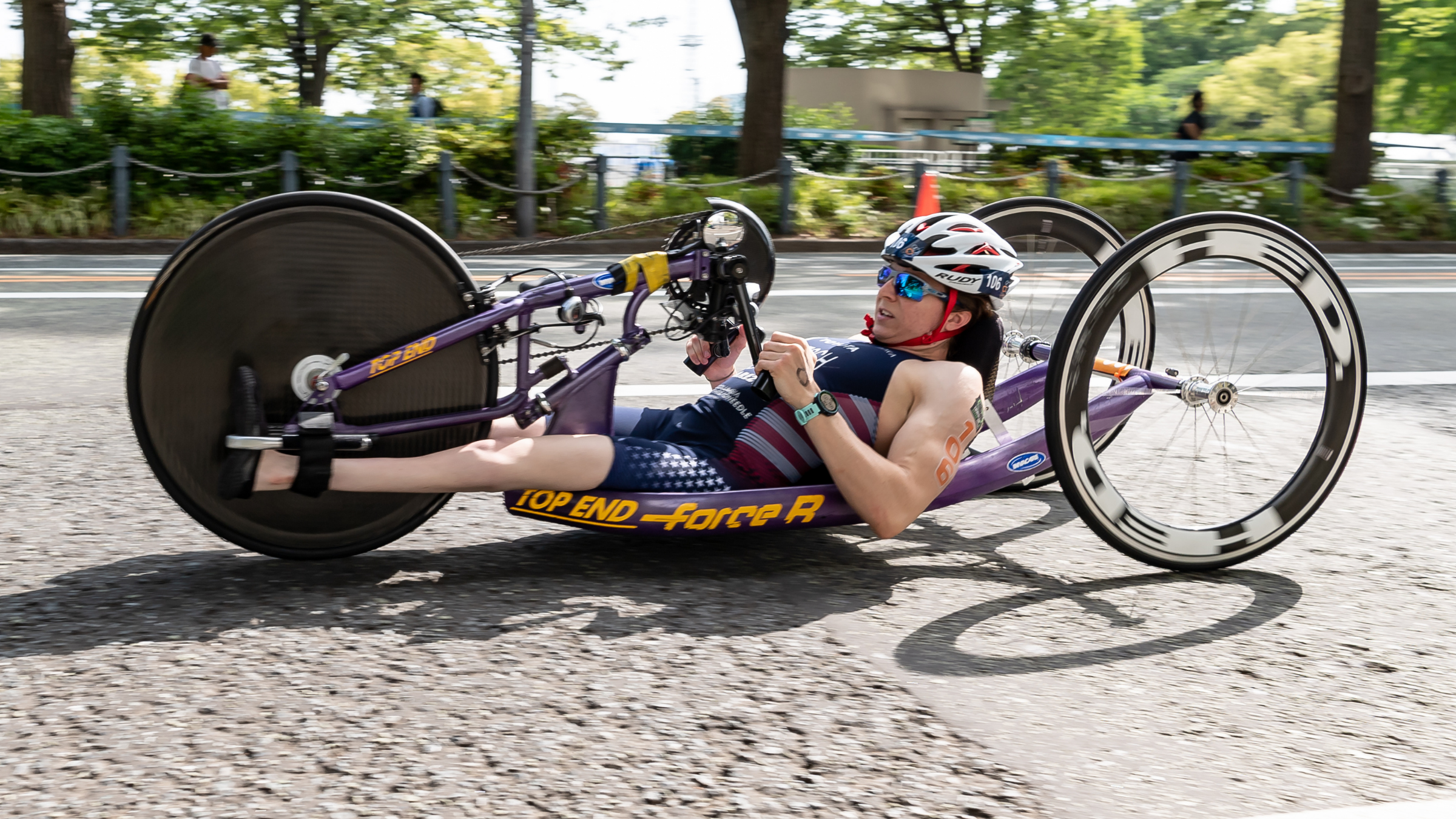 Gretsch's gold-medal moment in Tokyo made for one of the most captivating Paralympic moments of all time, as she surged past Australia's Lauren Parker in a sprint finish to win by one second. When Gretsch first got her start in paratriathlon, she held an undefeated streak for nearly four years. While the field has gotten more competitive, Gretsch almost always finds herself on the podium. Parker remains her biggest competition, as Gretsch has been runner-up to the Australian in her last five race starts. Gretsch is also a decorated Paralympian in Nordic skiing, with six medals in biathlon and cross-country from the PyeongChang 2018 and Beijing 2022 Winter Games.
The Flash
Grace Norman, PTS5 (Jamestown, Ohio)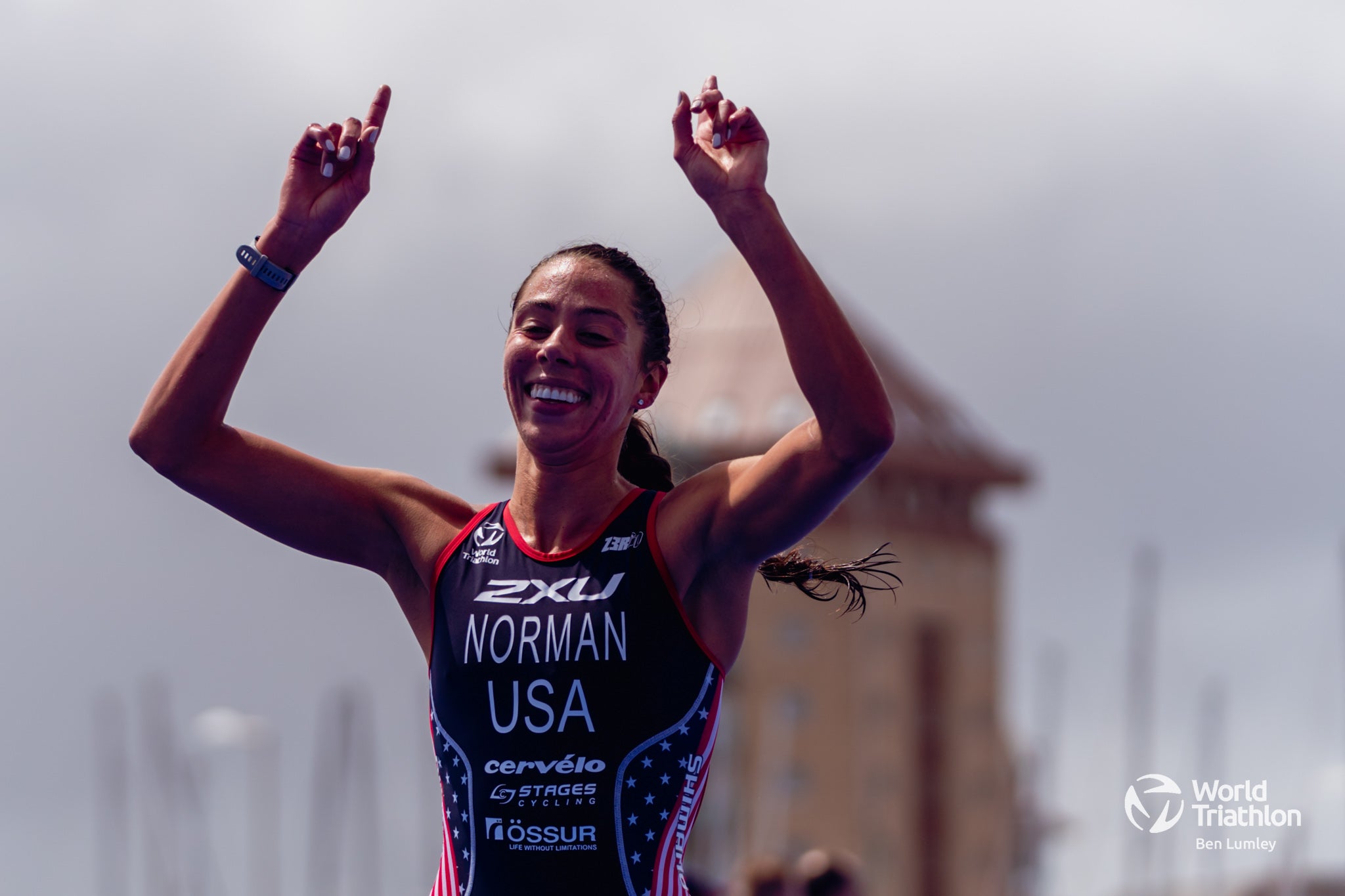 At age 18, Grace Norman won gold in paratriathlon's debut at the Rio 2016 Games — and added a bronze in the 400 meters on the track. She's a podium regular in the women's PTS5 division, usually battling it out with Great Britain's Lauren Steadman and Claire Cashmore. Norman won silver at the Tokyo Games and silver again at the 2021 World Championships. Her 2022 season was nearly perfect, as she won every individual race she entered except for one DNF. At World Triathlon Para Series Swansea in July, the first race of 2023 that saw all three Tokyo medalists back on the start line, Norman broke the tape. A former NCAA Division II track and cross-country runner, she is untouchable on the run, frequently breaking 18 minutes for the 5k.
Section divider
Team USA Contenders: Paralympic Triathlon Men
The Rookie
Carson Clough, PTS4 (Charlotte, N.C.)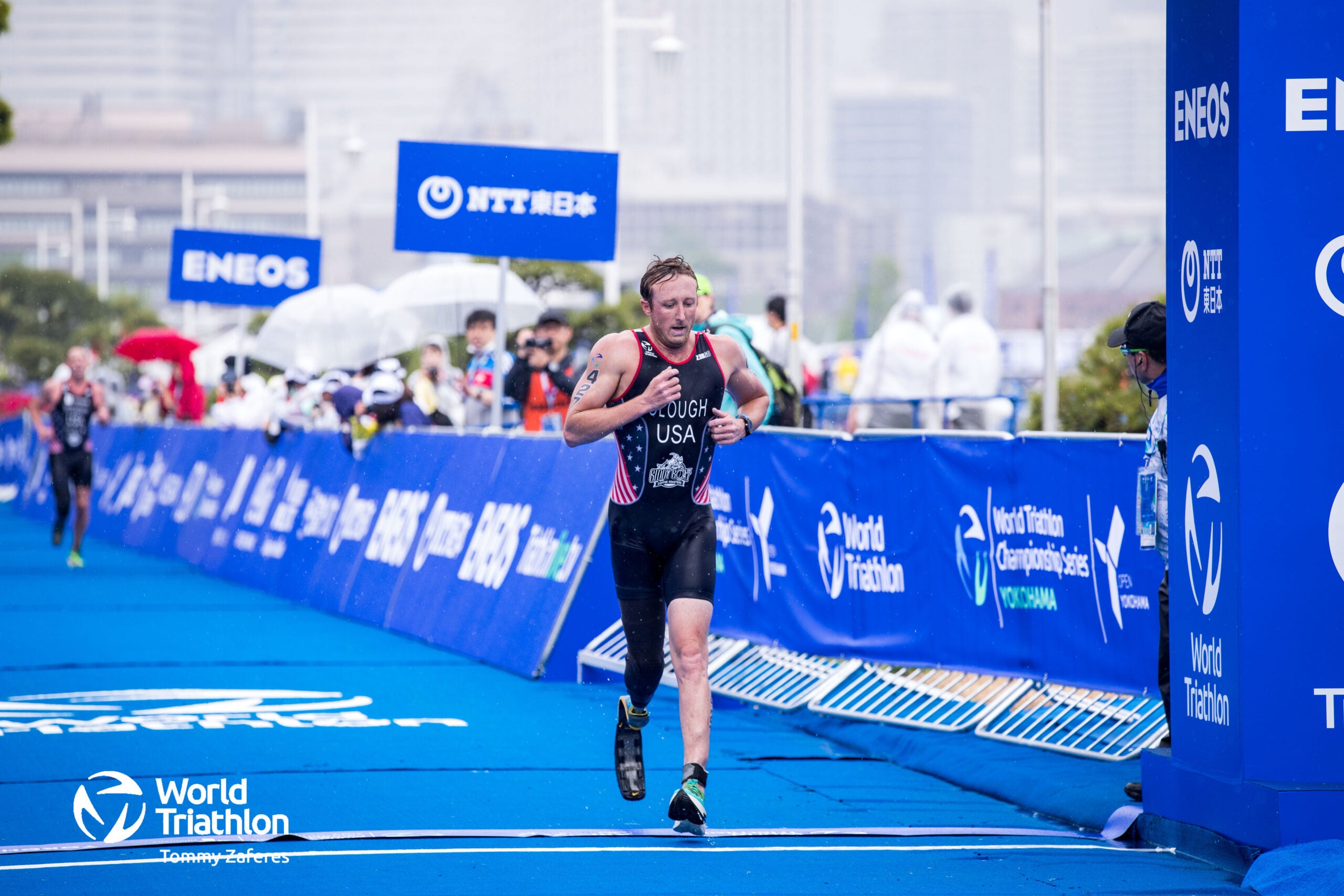 The newest emerging star on the U.S. paratriathlon scene, Clough attended USA Triathlon's Paratriathlon Combine in early 2022. Impressing USAT's high-performance staff, he began racing at the elite level later that year. He earned a national title in his rookie season, and his 2023 performances so far demonstrate Paralympic medal potential. The up-and-comer won the Americas Triathlon Para Championships in Sarasota, then earned three consecutive silvers at World Triathlon Para Series races in Devonport, Yokohama, and Montreal, followed by a bronze in Swansea. His toughest competition internationally will be Tokyo 2020 gold medalist Alexis Hanquinquant of France.
The Returning Star
Mark Barr, PTS2 (Davis, Calif.)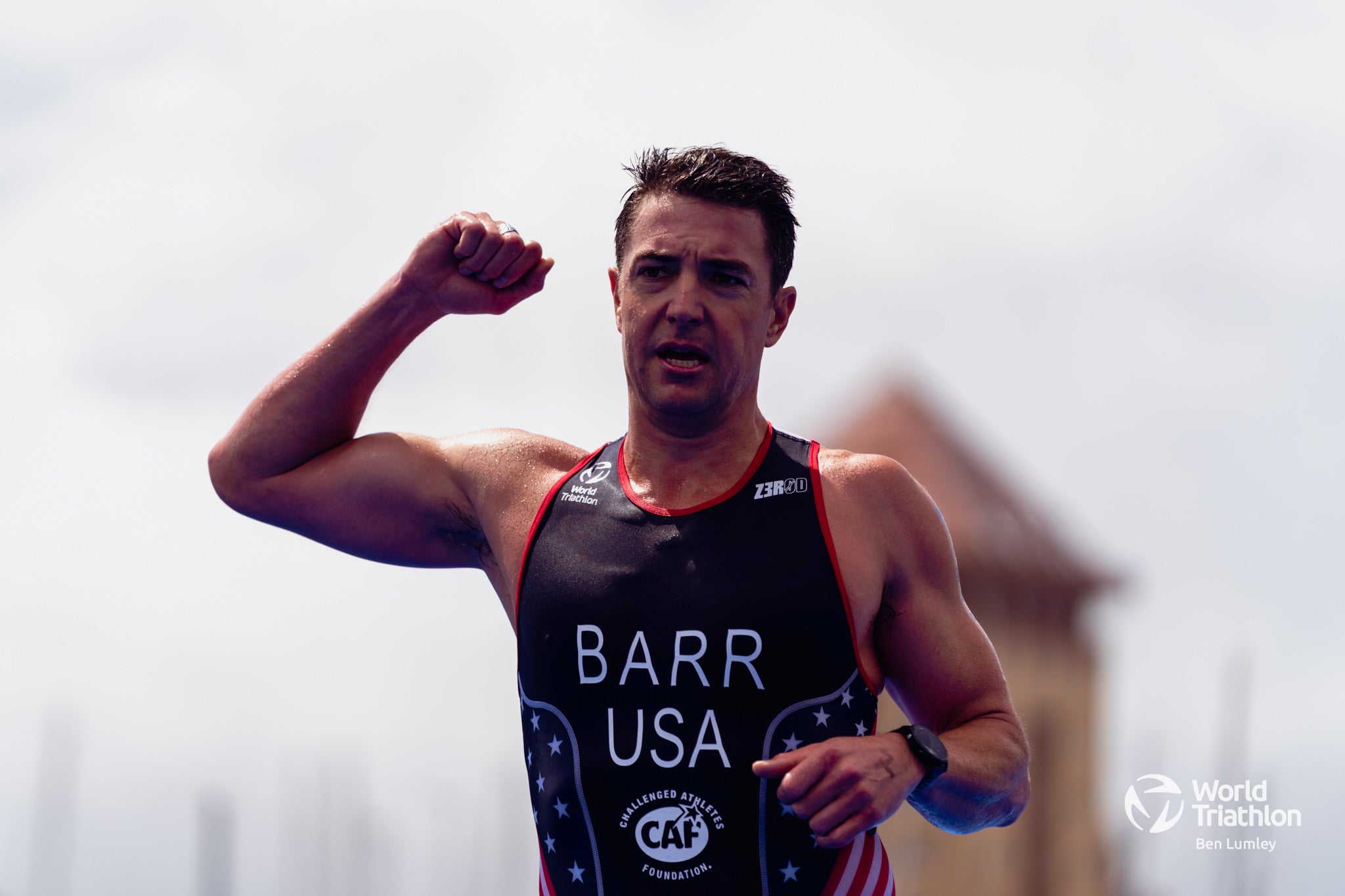 The exclusion of the men's PTS2 category from Tokyo was a missed medal opportunity for the U.S. — and particularly for Barr, who came just short of the podium in Rio with a fourth-place finish. Barr went undefeated across seven races in the 2018 and 2019 seasons. With Tokyo no longer on the horizon, he stepped away from elite paratriathlon for several years and graduated from nursing school last May. Though he raced only once in 2022, Barr's 2023 season got off to a strong start with a win at the Americas Triathlon Para Championships followed by a silver at World Triathlon Para Series Swansea. He is also a 2008 and 2012 U.S. Paralympian in swimming.
The Picture of Persistence
Mohamed Lahna, PTS2 (Elk Grove, Calif.)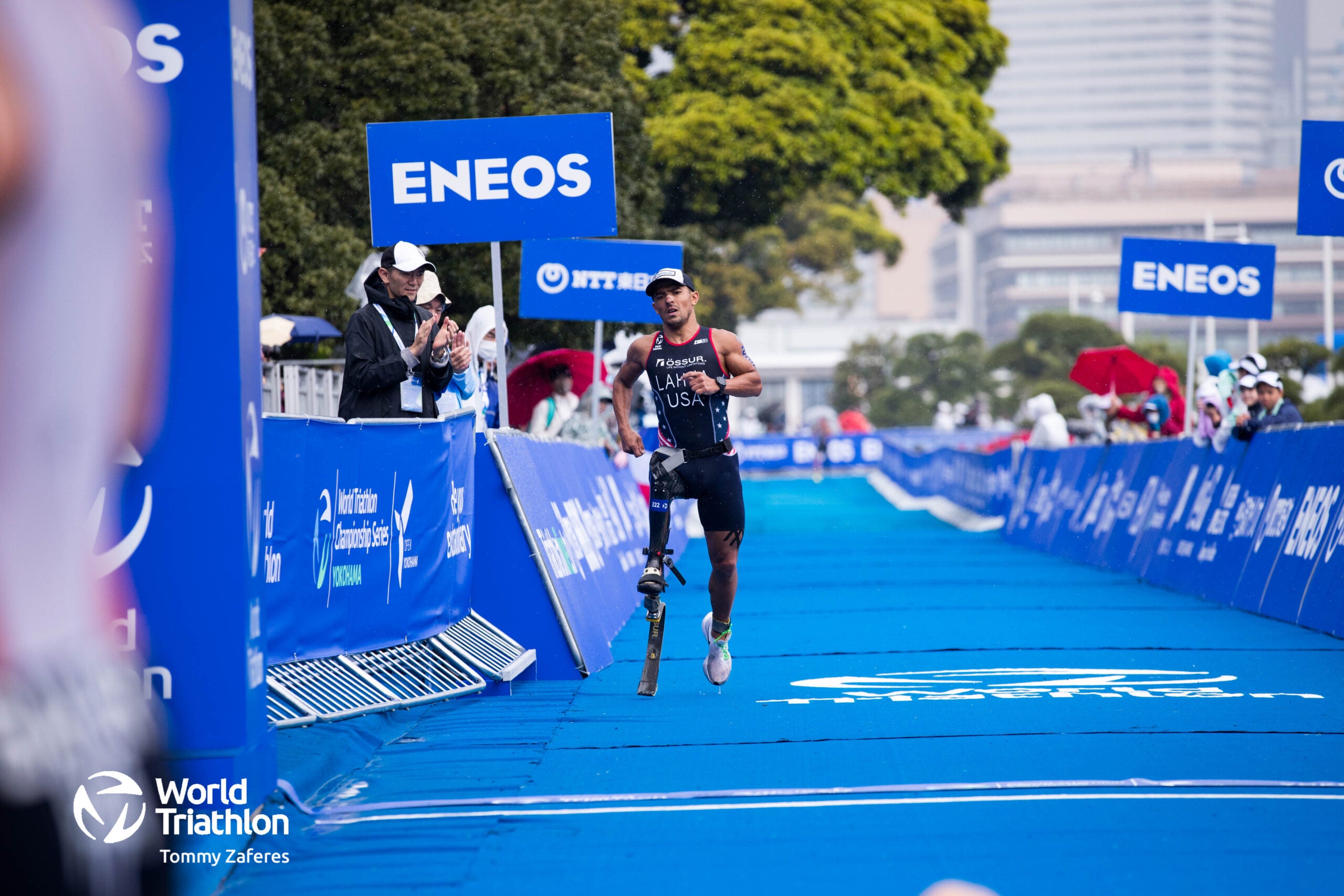 A dual citizen of Morocco and the U.S., Lahna won bronze for Morocco at the Rio 2016 Games. After Rio, he began racing under the ITU flag, part of the process of transitioning to the U.S. delegation. When his paratriathlon category was left out of the Tokyo Games, Lahna switched to para-cycling, again representing Morocco. He returned to triathlon in 2021, finally wearing USA across his chest. Lahna doesn't seem to have missed a beat, with three World Triathlon Para Series podiums and a World Cup win already this year. In addition to his Paralympic pursuits, Lahna has swum across the Gibraltar; finished the six-day, six-marathon event Marathon des Sables; and completed Ironman Kona and the Norseman Xtreme Triathlon.
The Young Gun
Owen Cravens, PTVI (Chicago, Ill.)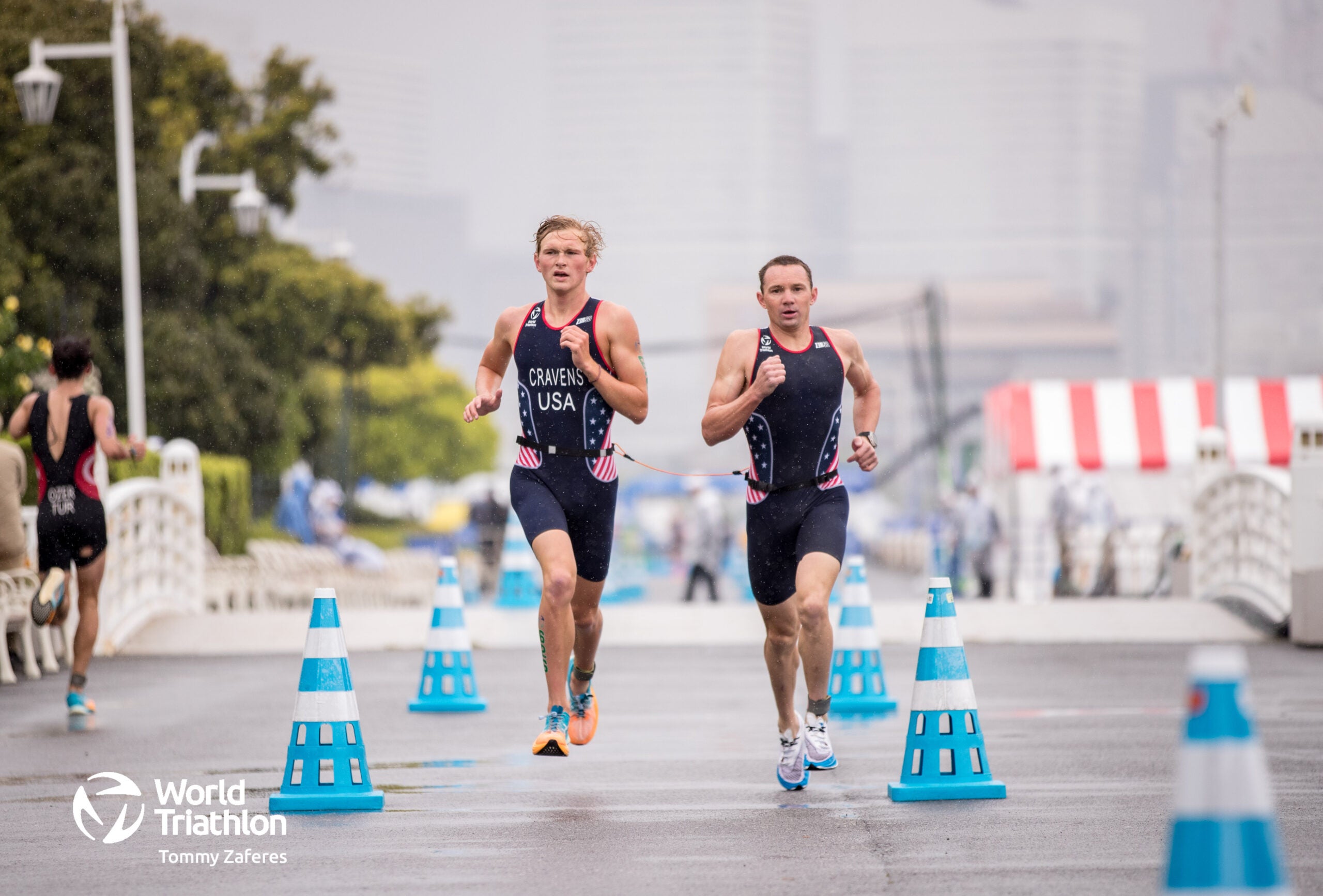 While most elite paratriathletes discover the sport as adults, Owen Cravens has been competing since age 10. A product of the Chicago-based Dare2Tri Paratriathlon Club and MMTT Youth & Junior Triathlon Team, he is a multi-time youth and high school paratriathlon national champion. Cravens made his World Triathlon Para Series debut in 2021. He now trains with Project Podium, USA Triathlon's men's elite development squad based in Tempe, Arizona, and is guided by men's long-course pro Ben Hoffman. He has risen to a new level this season, highlighted by a breakthrough victory in Yokohama.
The History-Maker
Chris Hammer, PTS5 (Gilbert, Ariz.)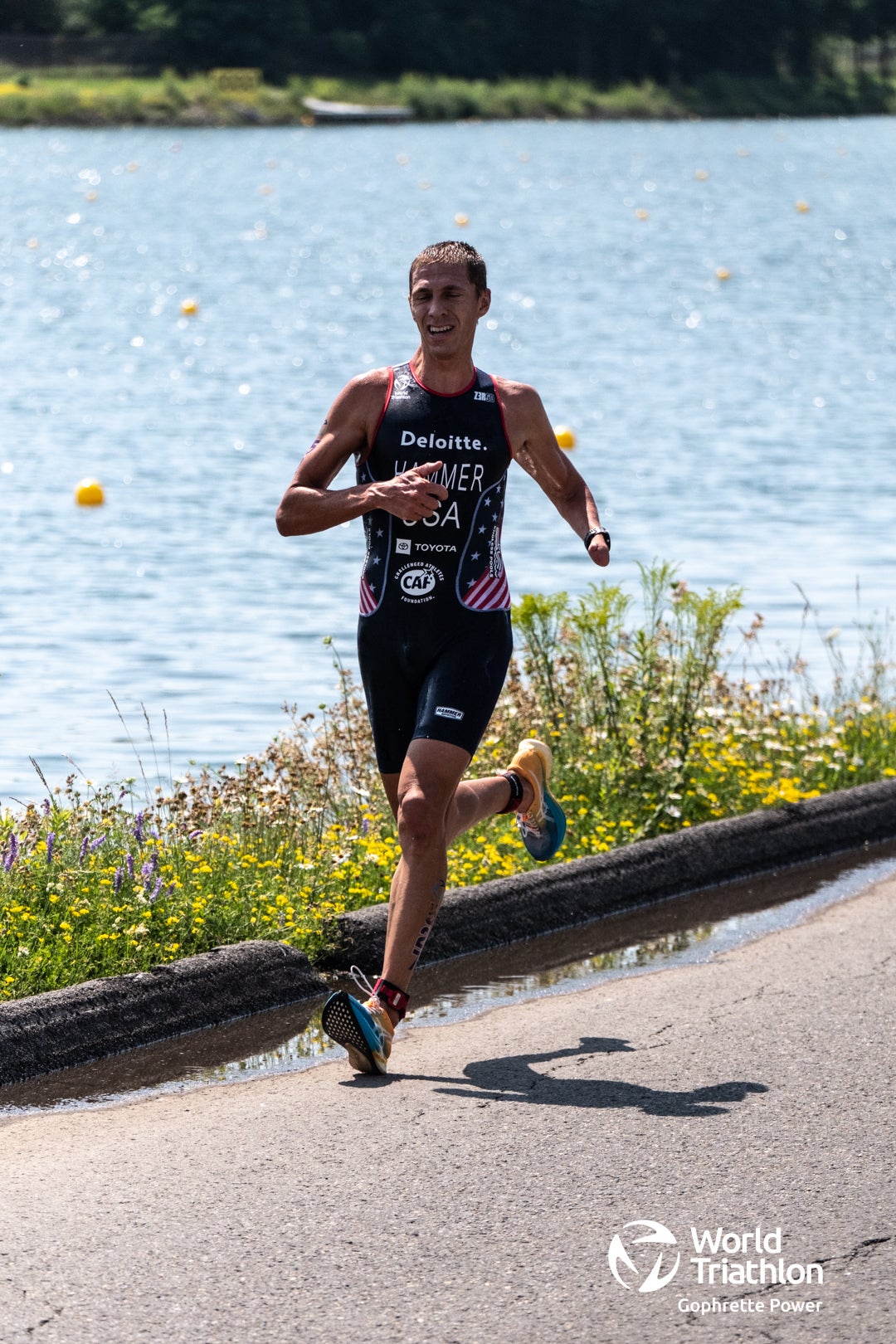 Is the fourth-place finisher from Rio 2016 and Tokyo 2020 ready for his medal moment? Chris Hammer, who also went to the London 2012 Games for track and field, is one of the most seasoned athletes on the U.S. Paratriathlon National Team. He was third at the 2022 World Championships and is consistently one of the fastest runners in the field. Like Cravens, Hammer also trains with Project Podium in Arizona. Last year, he made history by becoming the first U.S. paratriathlete to earn a U.S. elite triathlon license by able-bodied standards, racing in the men's pro field in several Ironman 70.3 events. He earned his first World Triathlon Para Series podium of 2023, a silver in Swansea, in July.
For the full breakdown of how U.S. triathletes qualify for the 2024 Olympic and Paralympic Games, click here.