Collegiate National Champ Nicole Kelleher Takes On The Pros
Heading out the door? Read this article on the new Outside+ app available now on iOS devices for members! Download the app.
Nicole Kelleher is one of 30 women slated to participate at the USAT Elite National Championships on Saturday. She is new to the pro ranks—after she won the USAT Collegiate National Championships in April, she decided to turn pro and currently sits in second place in the Lifetime Fitness Series. She balances being a pro with life as a graduate student—she's getting her master's in public health from the University of Virginia and she just finished her third year of medical school. Inside Triathlon's Courtney Baird caught up with Kelleher recently.
Triathlete.com: You were the collegiate national champion and you just recently turned pro. Can you just tell us a little about yourself and how you got into triathlon?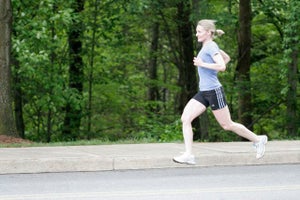 Nicole Kelleher: I was a runner in college [at Dartmouth College]. And I guess I kind of remember watching Barb Lindquist win the Lifetime Fitness Series on TV, and it just looked like a lot of fun and incredibly challenging. I thought in college that I might want to try triathlon when I graduated, after I was done with running. After college, I got a big knee injury and I needed surgery, and that kept me from running for about two years. So I was on the collegiate cycling team while I was in medical school. I also swam growing up. I hadn't swum for a long time, but I picked it back up again after I started running again, and triathlon seemed natural. I started training seriously last September and it's been a very quick introduction to the sport. I've learned a lot and I still have a lot to learn.

Triathlete.com: What's your life been like since you won collegiate nationals?
NK: At the time I didn't realize what a big race it was. It's been great. I've really been getting resources that I didn't have before. People have been reaching out to me and giving me advice and helping me with coaching. This has helped me to improve even more quickly than I would have otherwise. It was just a great event that has helped me tremendously since that time.
Triathlete.com: You're going to be up against some pretty big names at the race this Saturday. What's your strategy for how to handle this?
NK: I like to try to keep it as fun and relaxed for myself as I can, especially since I'm just starting with the pro racing. I try not to worry about who is in the race too much and focus on my own race. My weakness is the swimming in the draft legal format—that's going to be the most challenging thing for me, getting out of the water in the highest pack that I can make. I think I'm strong enough on the bike so that, you know, if there's a pack that bridges up, I don't think that would be a problem for me. [Swimming] will be the challenge for me. Other than that, I feel confident. I think just keeping it fun and realizing that I'm doing it for fun and that I enjoy it is sort of my strategy for dealing with the big names in the race.
Triathlete.com: What's the rest of your season going to be like?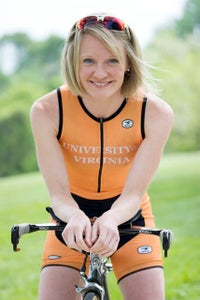 NK: I'm going to do the Toyota Open in Dallas, and that will kind of finish up the Lifetime Fitness Triathlon Series. Right now I'm in second, and I'd like to finish in the top three. That's sort of my goal for that. I'm a little bit stronger with the non-drafting format just because my biking is a little bit stronger. I'll maybe try to get in another non-drafting race. And then I'll just work on my swimming for the next year so I can be stronger in the drafting format.
Triathlete.com: What are your plans as far as your medical career is concerned?
NK: This year I've actually taken a year off of medical school and I've gone into graduate school to get a public health master's. I'm doing that so I can explore triathlon a little bit more and see if it might be something that I should take more seriously. Inevitably, I'll have to do my residency at some point. I think that depending on just how I do this year and sort of into next year, that will kind of inform my decision about how to construct my plans from that point on. I'm just so new to this that I just think I need some time to explore it at this point.
Triathlete.com: Do you have the Olympics in your sights?
NK: Definitely. I don't think 2012 is realistic at this point just because it's so late in the qualification process. But 2016 is something that's on my radar.