Your In-Depth Challenge Roth Pro Preview
With a world-record course and a world-class pro field, the stage is set for a big (maybe even record-breaking?) day at Challenge Roth. Trirating expert Thorsten Radde analyzes the super-deep men's and women's fields for the big show in Germany.
Photo: Alexander Scheuber/Getty Images, Daniel Karmann/picture allance via Getty Images, Professional Triathletes Organization, Brad Kaminski/Triathlete
Heading out the door? Read this article on the new Outside+ app available now on iOS devices for members! Download the app.
Challenge Roth is the place where records are broken and legends are made. As one of the fastest iron-distance courses on the circuit, many a pro (and age-grouper, for that matter) has traveled to the small, triathlon-crazy town near Nuremberg, Germany in hopes of setting a personal best over 140.6 miles. The lucky few walk away with something even better: a world-best time.
The course records for Challenge Roth currently stand at 7:35:39 set by Jan Frodeno in 2016 and 8:18:13 by Chrissie Wellington in 2011. Wellington's time is still regarded as the fastest time by a woman over the full Iron distance, while Frodeno's record is technically bested by his 7:27 from the Tri Battle Royale exhibition in 2021 and Kristian Blummenfelt's 7:21 at Ironman Cozumel (aided by favorable currents in the swim) that same year. There's also the blazing-fast times we saw come out of the Sub7/Sub 8 Project, if you want to get into even more technicalities. Ascertaining a world's best time is a little more complicated than triathlon fans might expect (we explain why here) but one thing is clear: if you want to go fast, go to Roth.
Judging by the men's and women's start lists for Challenge Roth 2023, that's exactly what the pros have done. With a fast course, stacked field, and ideal conditions predicted for race day, there's a good chance we could see records fall this weekend. The start lists are overflowing with talent, and it will be thrilling to see it all play out.
RELATED: Recalled: Chrissie Wellington's–and the World's–Fastest Iron-Distance Finish
Section divider
The Challenge Roth Course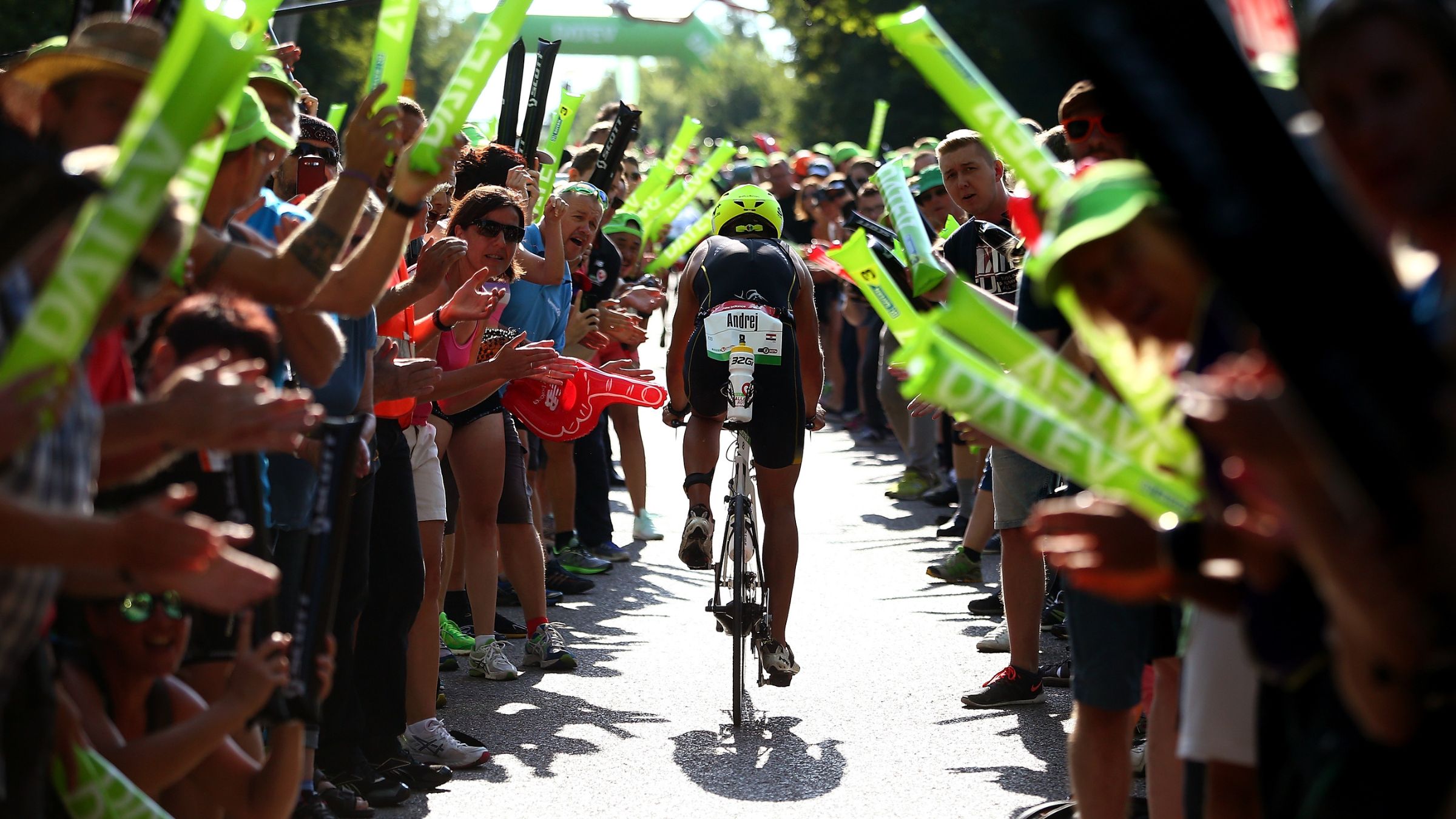 The Challenge Roth swim is held in the Rhine-Main-Danube Canal, which is lined with bridges and embankments to create a stadium-like atmosphere. The narrow course is easy to navigate, creating a fast start to the day.
Contrary to what many assume, the two-loop bike course at Challenge Roth isn't flat. Instead, the speed comes from great road surfaces, gentle downhills, and a mass of loud, enthusastic spectators (most notably at the famous "Solarer Hill" in Hilpoltstein).
On the run, athletes return to the canal for a flat-and-fast course on crushed gravel, which is easy on the legs. In recent years, they have added a new section of the run course which traverses to Büchenbach, a spot where many fans give athletes a much-needed boost before the rolling hills on the way to the finish line. And that finish line is something to behold: located in the middle of Triathlonpark Roth, a temporary structure for more than 10.000 triathlon fans, the race ends with music, fireworks, and a whole lot of hype.
RELATED: Photos from 20 Years of Challenge Roth
Section divider
Challenge Roth Pro Preview: Women's Race
Even though their wave starts a few minutes after the men, let's start with the contenders for the women's race, as this year's field is probably even stronger than the men's race. All Kona winners since 2015 will be racing, and the winner in Roth is going to be the favorite for Kona in October 2023. In addition to reigning Kona Champion Chelsea Sodaro, Challenge Roth will feature the three fastest full-distance women in recent years with Laura Philipp, Anne Haug and Daniela Ryf.
For years, Wellington's 2011 record looked untouchable, but it wouldn't be a surprise if the Roth 2023 winner beats – and perhaps even destroys – that time on June 25th. Wellington, who has said on social media she will be at the race, might be motivated in part by the possibility of welcoming a new name into the record books. But what name? Let's take a look at the top contenders for this weekend's women's pro race at Challenge Roth.
Anne Haug
40 years old, Germany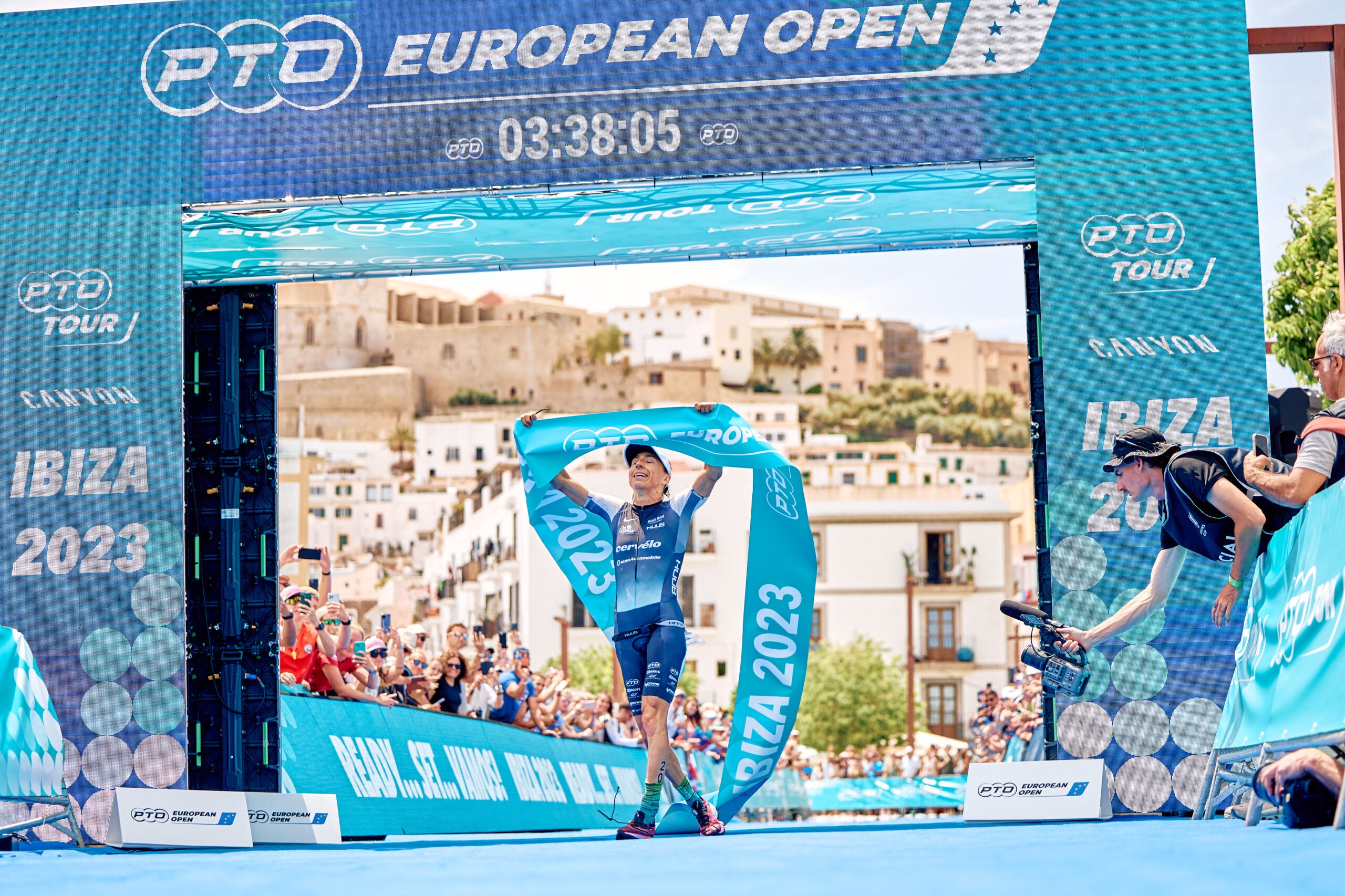 | | |
| --- | --- |
| Swim | ★★★ |
| Bike | ★★★★ |
| Run | ★★★★★ |
| Overall | ★★★★★ |
| Winning Odds | 40% (3 to 2) |
After winning Kona 2019, champion Anne Haug has struggled to perform on that same level in the big 2022 events. First, it was a COVID infection that derailed her, then it was diabetes-like symptoms and low energy levels. In both 2021 Ironman World Championship races in St. George and in Kona Haug finished third, frustratingly unable to close gaps to those in front of her. However, Haug was able to win Roth 2021 and 2022, and so far in 2023, she has stepped up her level of racing. Haug has won all three races she's entered this year with dominating performances, most notably at the PTO European Open in Ibiza.
Haug will lose some time in the swim, and won't make up much of that gap on the bike. With Chelsea Sodaro and Laura Philipp in the race, there are two other strong runners in the field, and Haug has to look out for them on the bike. If she is not losing time to them in the second half of the bike, that will be a sign that her energy levels are good. Then she could very well run quicker than her 2:46 winning marathon in Roth 2022, and possibly even beat Wellington's run record of 2:44. With such a run time, even the overall record seems doable. But first, Haug has to beat the strong competition.
Chelsea Sodaro
34 years old, United States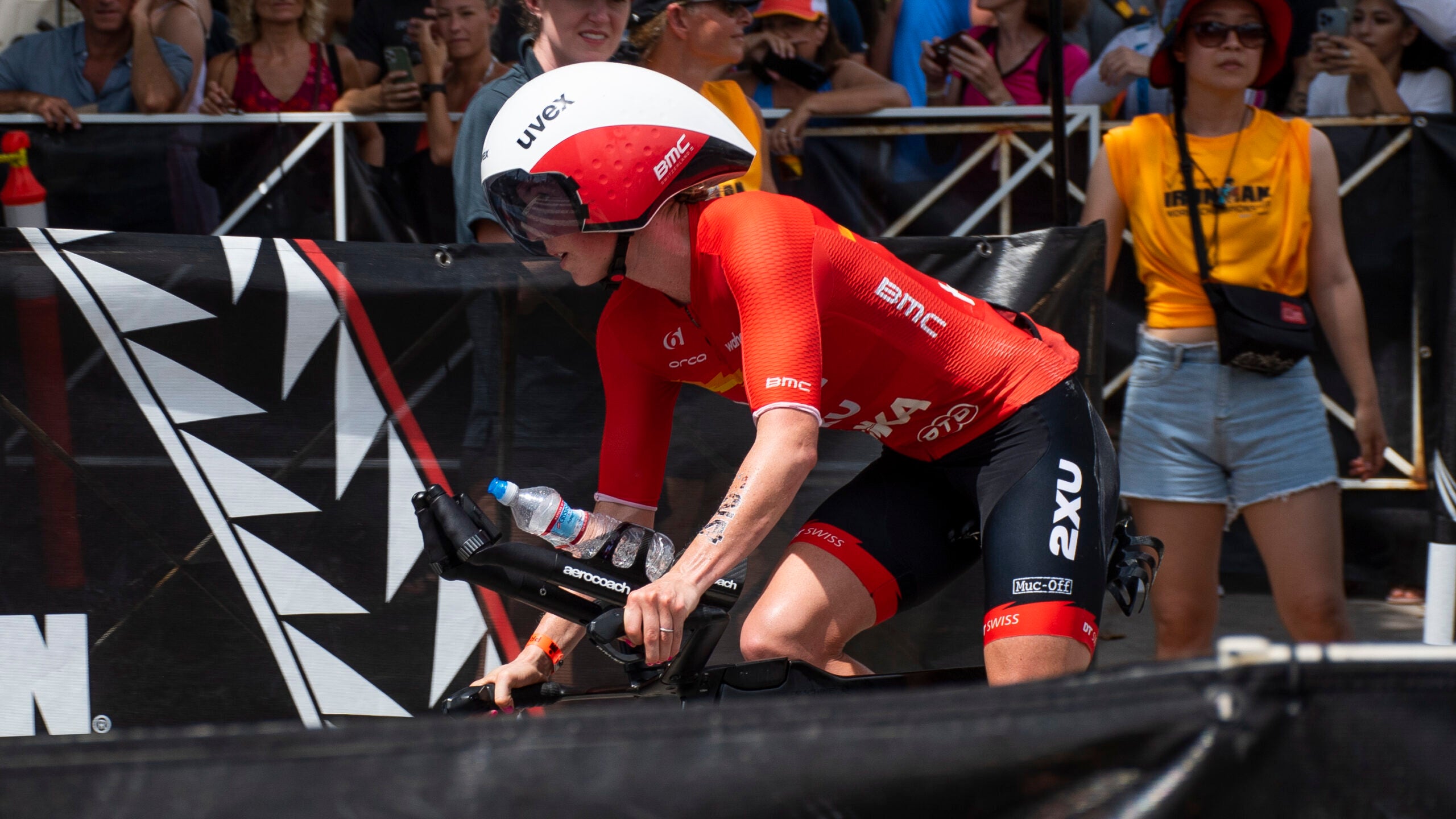 | | |
| --- | --- |
| Swim | ★★★★ |
| Bike | ★★★★ |
| Run | ★★★★ |
| Overall | ★★★★★ |
| Winning Odds | 30% (2 to 1) |
In only her second full-distance race, Chelsea Sodaro became the surprise Kona 2022 champion. She was especially impressive on the run, taking her time in the aid stations but otherwise running extremely fast, posting the fastest female marathon of the day with a 2:51 – six minutes quicker than Haug.
In order to prove that her Kona win was not a fluke, Sodaro has been working hard at a training camp in St. Moritz with her coach, Dan Plews, making sure the time difference to Europe is not going to be a factor for her racing.
Sodaro is unlikely to be first out of the water, but she will hope to start the bike ahead of Haug and Philipp (for comparison, she was three minutes ahead of them in Kona 2022). Sodaro doesn't have to do anything crazy on the bike to stay in the mix, but staying ahead of the two other strong runners is probably her goal. In Kona 2022, she had the third-best bike split of the day, just seconds slower than Haug.
What's going to happen on the run? It would be great to see her in a close race with the other fast runners. If we use Kona as an indication, anything is possible for Chelsea Sodaro in Roth 2023.
RELATED: Who is 2022 Ironman World Champion Chelsea Sodaro?
Laura Philipp
35 years old, Germany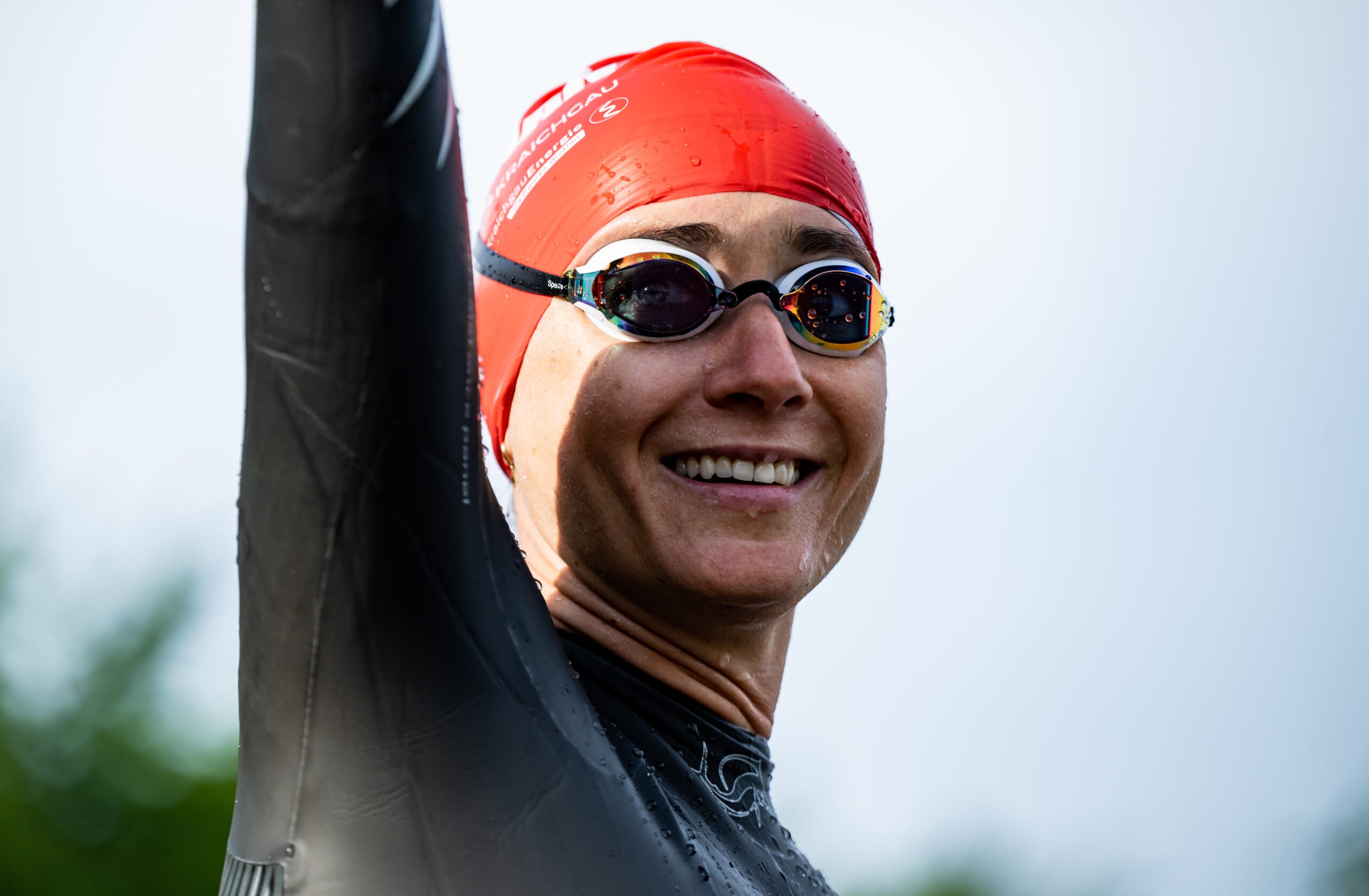 | | |
| --- | --- |
| Swim | ★★★ |
| Bike | ★★★★ |
| Run | ★★★★ |
| Overall | ★★★★★ |
| Winning Odds | 10% (9 to 1) |
Laura Philipp has a great resume for the half and full distance – at last count, five Ironman titles (all races she started other than Kona!) and 18 half-distance wins. This list of accomplishments would likely be even more impressive if she didn't have so much bad luck before the big races. Let's review the ups and downs of recent years for the star:
Philipp was injured for most of the 2019 season, and only just managed a 10-mile run before finishing Kona 2019 in fourth place.
On the day she planned to fly to St. George for the Ironman World Championships, she tested positive for COVID and wasn't able to travel.
When she was finally healthy again, she narrowly missed setting a new world-best time, missing Wellington's 2011 record by just seven seconds.
More bad luck for her in Kona 2022: She was given a much-discussed five-minute penalty on the bike, and another fourth was the best she could do after that demoralizing blow.
Philipp's 2023 season shows two victories: in March, she secured her slot for this year's World Championships by winning Ironman South Africa. But then she missed some training and wasn't able to get in proper shape for the PTO European Open, so she had to skip the race. She was back on form in late May with a win at 70.3 Kraichgau, which always has a deep German and international field (much like Roth).
If her last Roth training block in St. Moritz has also gone well, Philipp can race with confidence. With her fast run, a podium even in the strong Roth field seems doable. We've also seen her do well in the first two legs – take, for example, 70.3 Dubai in March 2022, when she swam and biked with Daniela Ryf and then ran more than three minutes faster than Ryf. In that race, she posted what is considered by many the fastest half-distance race – is she going to post the fastest full-distance time in Roth 2023?
Daniela Ryf
36 years old, Switzerland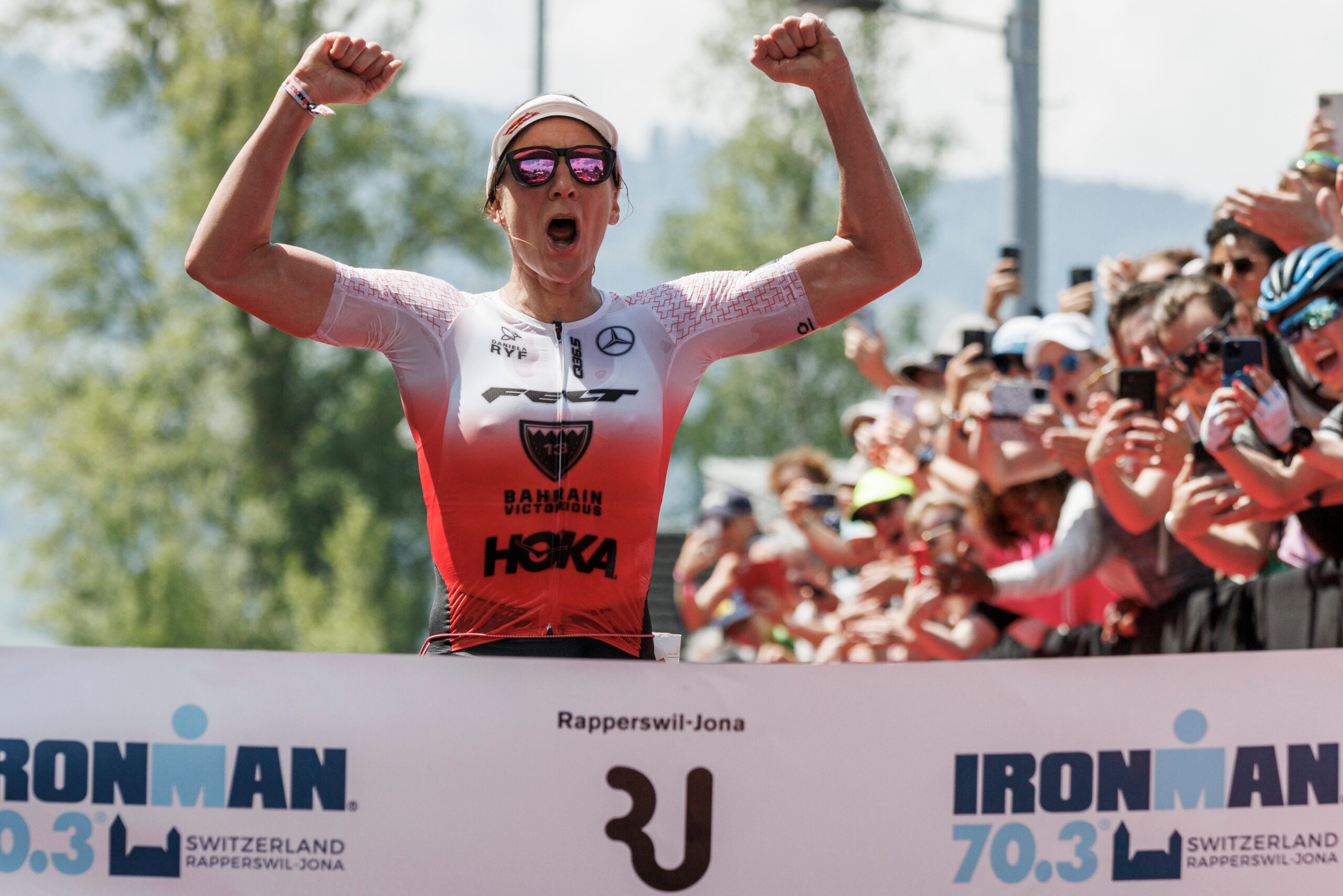 | | |
| --- | --- |
| Swim | ★★★★ |
| Bike | ★★★★★ |
| Run | ★★★ |
| Overall | ★★★★ |
| Winning Odds | 10% (9 to 1) |
Between 2015 and 2018, Daniela Ryf was the best long-distance female triathlete in the world. She was so dominant, it was almost bigger news when she didn't win a race than when she did. Then she had one bad Kona outing in 2019 when she was sick, and that was her last race before a global pandemic struck and put racing on hold. Because of that, her 2019 Kona performance stuck in people's minds, and she was almost written off. But Ryf, ever the G.O.A.T., roared back with a dominating performance in St. George 2022, winning her fifth Ironman World Championship. On the full distance, she is still unbeaten outside of Kona (plus one DNF with hypothermia in Frankfurt 2016).
For her 2023 season, Ryf is back to her old coach, Brett Sutton, and they are no doubt working hard ahead of Roth. Her last prep race at 70.3 Switzerland, where she beat half-distance specialist Ashleigh Gentle, shows that Ryf can still race at a very high level.
When winning her races, Ryf has always asserted her position on the bike and that has been enough in some cases to give her a nice cushion on the run. But even if Ryf can run a sub-3 marathon, at least one of the strong runners – Haug, Sodaro and Philipp – should be able to make up ten minutes or even more on the run to her. This means that Ryf has to build an even larger lead on the bike. How soon will she try to ride away, and who will try to stay with her? When will she take the lead, how far can she pull away, and how long will she be able to hold on to her lead? The dynamics in the female race will be interesting to follow, and you can expect Ryf to play an important role in this race.
RELATED: Recalled: Daniela Ryf's Very First Kona Win
Wildcard 1: Fenella Langridge
31 years old, Great Britain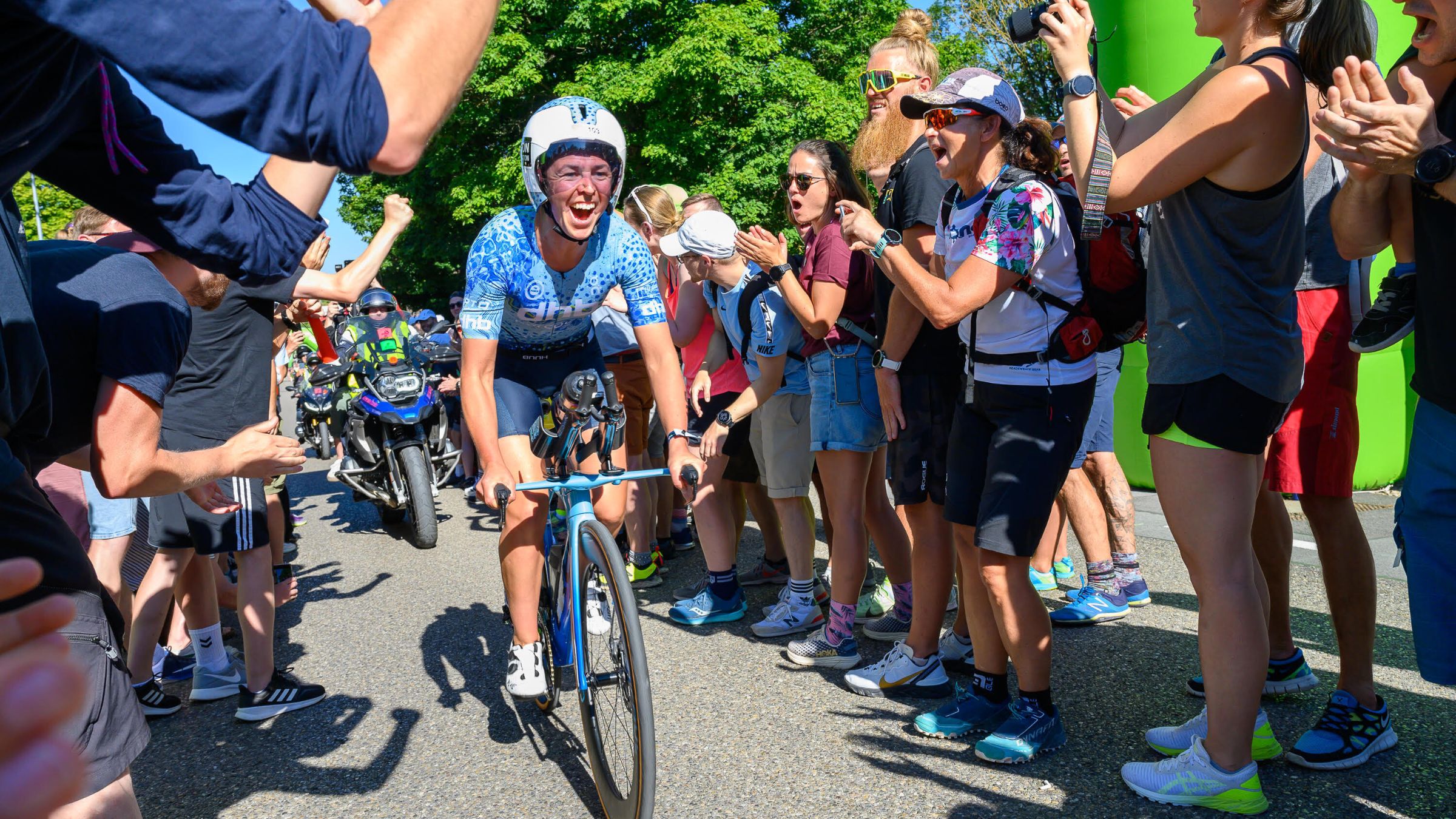 | | |
| --- | --- |
| Swim | ★★★★★ |
| Bike | ★★★★ |
| Run | ★★★ |
| Overall | ★★★★ |
Fenella Langridge is another athlete who is a likely candidate to lead the race for a considerable amount of time. In Roth 2022, she was first into T1 and T2, and this year could be similar. At the very least, she should be in the lead at least until the start of the second bike loop, and it's going to take an excellent bike ride from one of the other athletes (maybe Ryf?) to bridge up to her.
Last year, Langridge missed going sub-3 on the marathon by just 36 seconds. If she can improve on that after a solid swim and bike, only the very best runners should be able to pass her, and she could be fighting for a podium finish in the second half of the run.
RELATED: Who is Fenella Langridge?
Wildcard 2: Lisa Norden
38 years old, Sweden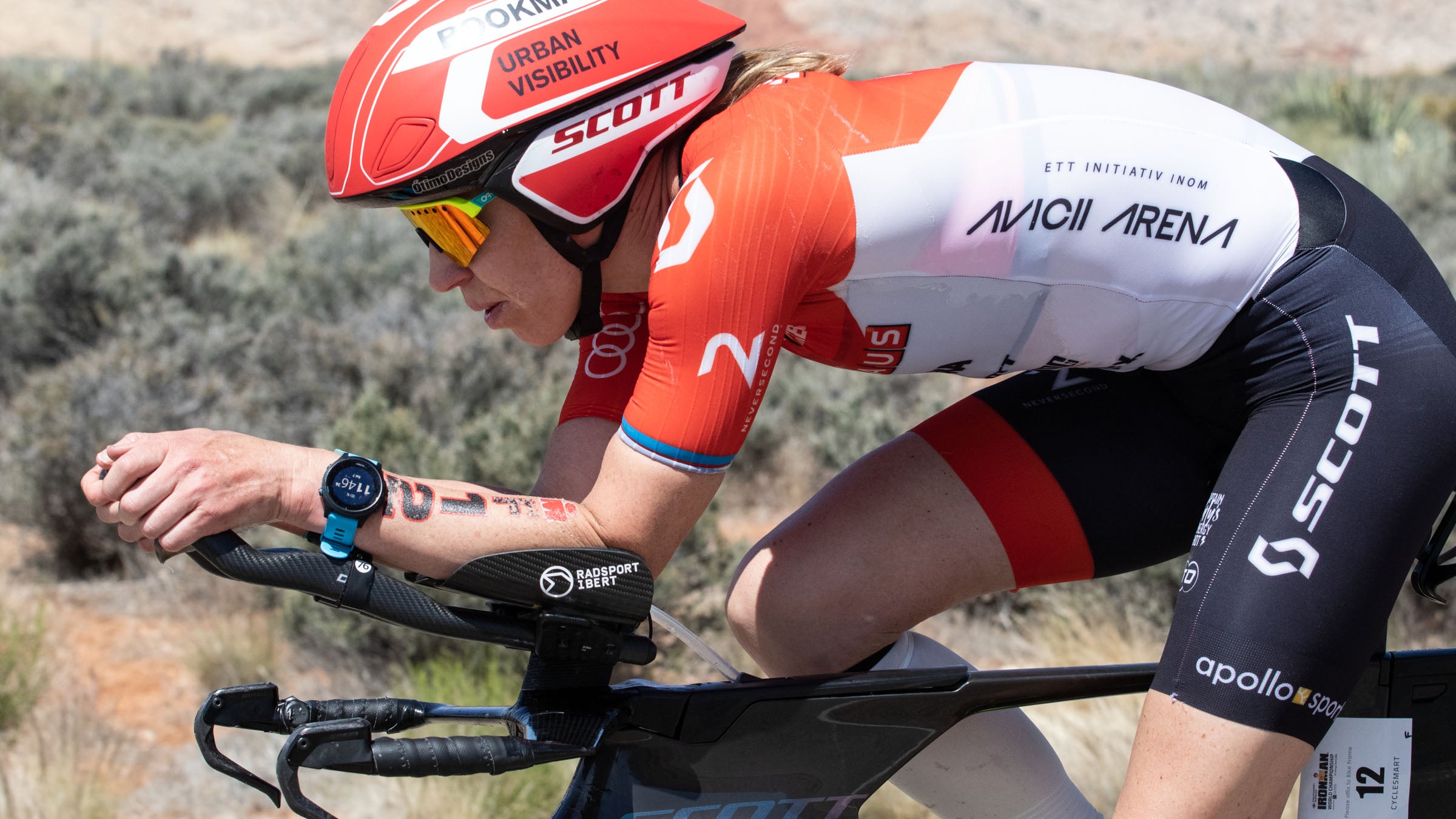 | | |
| --- | --- |
| Swim | ★★★★ |
| Bike | ★★★★ |
| Run | ★★ |
| Overall | ★★★ |
Lisa Norden was another athlete whose podium potential at the full Iron distance has been undermined by bad luck. A bike penalty at Kona 2022 stopped her from making up more time to the leaders, but smart execution after the penalty saw her set a new marathon PR of 3:12 and finish in fifth place.
Norden, who won a silver medal at the Olympic distance at London 2012, is likely among the top swimmers in the Roth field, and it'll be interesting to see if she's going to try to stay with Ryf when she rides by her. Will Ryf and Norden team up to chase the lead, and then build a gap to the rest of the field? For a good finish, she will need another marathon PR – then she might chase the Swedish best full-distance time of 8:34.
Section divider
Challenge Roth Pro Preview: Men's Race
The men's race at Challenge Roth might be even harder to predict than the women's, as there are a lot of strong athletes with different strengths and weaknesses. It also means that a few athletes who would have to be discussed at almost other races can only get a quick mention: German fan favorite Sebastian Kienle in his final season of pro racing, Robert Wilkowiecki from Poland (second at Ironman Frankfurt 2022 and Ironman Texas 2023) or Belgian Pieter Heemeryck (coming off a second place at this year's Ironman Hamburg). Let's have a closer look at the main contenders for the Roth 2023 title in the men's race.
Magnus Ditlev
25 years old, Denmark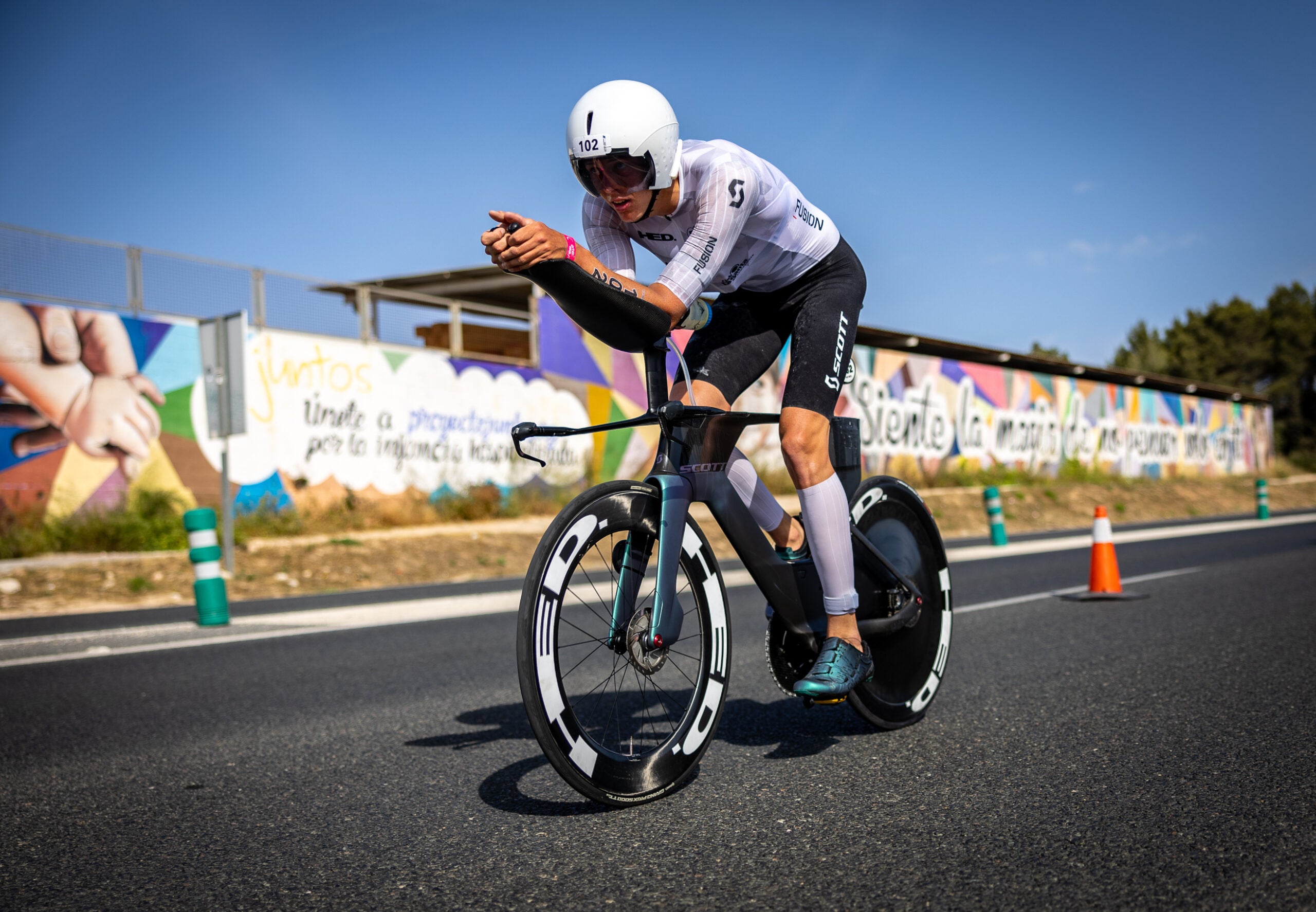 | | |
| --- | --- |
| Swim | ★★★ |
| Bike | ★★★★★ |
| Run | ★★★★ |
| Overall | ★★★★★ |
| Winning Odds | 30% (2 to 1) |
Magnus Ditlev won last year's race in Roth, missing Jan Frodeno's course record by just nine seconds. As usual, his bike performance was impressive, quickly making up a two-minute gap after the swim to Jan Frodeno and dropping almost everyone from his swim group (including Patrick Lange). After riding a 4:02 bike split, the Dane was still able to run a 2:40 marathon, taking the win by nine minutes.
RELATED: How Magnus Ditlev Shocked Europe by Winning Challenge Roth
In Kona 2022, Ditlev was given a frustrating penalty on the bike, which led him to start the run a bit too hard to give himself a small podium chance. In the second half of that marathon, he had to pay for his risky pacing strategy, running a 2:48 marathon and eventually finishing in eighth place. At the PTO European Open in May, he also closed the swim gap and was riding in the front group. All attention on the run was on those trying to win the race, and his third place with a strong run performance was almost overlooked.
His strategy for Roth 2023 should be quite similar to last year. First, show further improvement in the swim, hopefully resulting in a smaller gap to the front than last year. Then take control of the bike, drop the other contenders around him and work his way to the front. Will he be able to ride away from everyone else this year? Or will some others (maybe Sam Laidlow or Daniel Baekkegard) try to stay with him? And will Ditlev be able to run even faster than last year?
It seems almost certain that in order to win the race the course record has to be broken, but how much pressure will the others put on him and how much faster can he go? We will get an answer in the race on June 25th, but Ditlev hasn't had a bad full-distance race yet (all four are under eight hours) and it seems almost certain that he will be in the mix.
Patrick Lange
36 years old, Germany
| | |
| --- | --- |
| Swim | ★★★★ |
| Bike | ★★★ |
| Run | ★★★★★ |
| Overall | ★★★★★ |
| Winning Odds | 30% (2 to 1) |
Patrick Lange won Roth in 2021 (when the course was slightly shortened) and was second in 2022 behind Ditlev. Lange's strength is the run, and he has clocked the fastest Roth runs in recent years (2:38 and 2:35). Additionally, he closed off his 2022 season with a 2:30 marathon to take the win at Ironman Israel.
Challenge Roth is the highlight of Lange's season so far, and he'll focus his second half of the season on the Ironman World Championship race in Nice. So far, he's had two solid but unspectacular prep races in Gran Canaria (fifth) and Kraichgau (second), and will be ready to go hard in Roth.
So how can he pull off a win? That will take a solid swim, putting him in a position to ride with a better group than last year. While he would love to ride with Ditlev, trying to stay with him at all costs is not a very smart strategy. There are likely a few athletes ahead of him on the bike, but if a solid chase group forms (some candidates for that group are Ben Kanute, Heemeryck or Wilkowiecki) they should be able to limit their loss to the bike leaders.
How much time Lange is able to run into the rest of the field? On a good day, there are only a few athletes who can run within ten minutes of him, and even Ditlev, Joe Skipper or Daniel Baekkegard need great running legs to be within five minutes of Lange. Is Lange going to be close enough in T2 to run himself to the front of Roth 2023?
RELATED: Who Is Ironman World Champion Patrick Lange?
Sam Laidlow
24 years old, France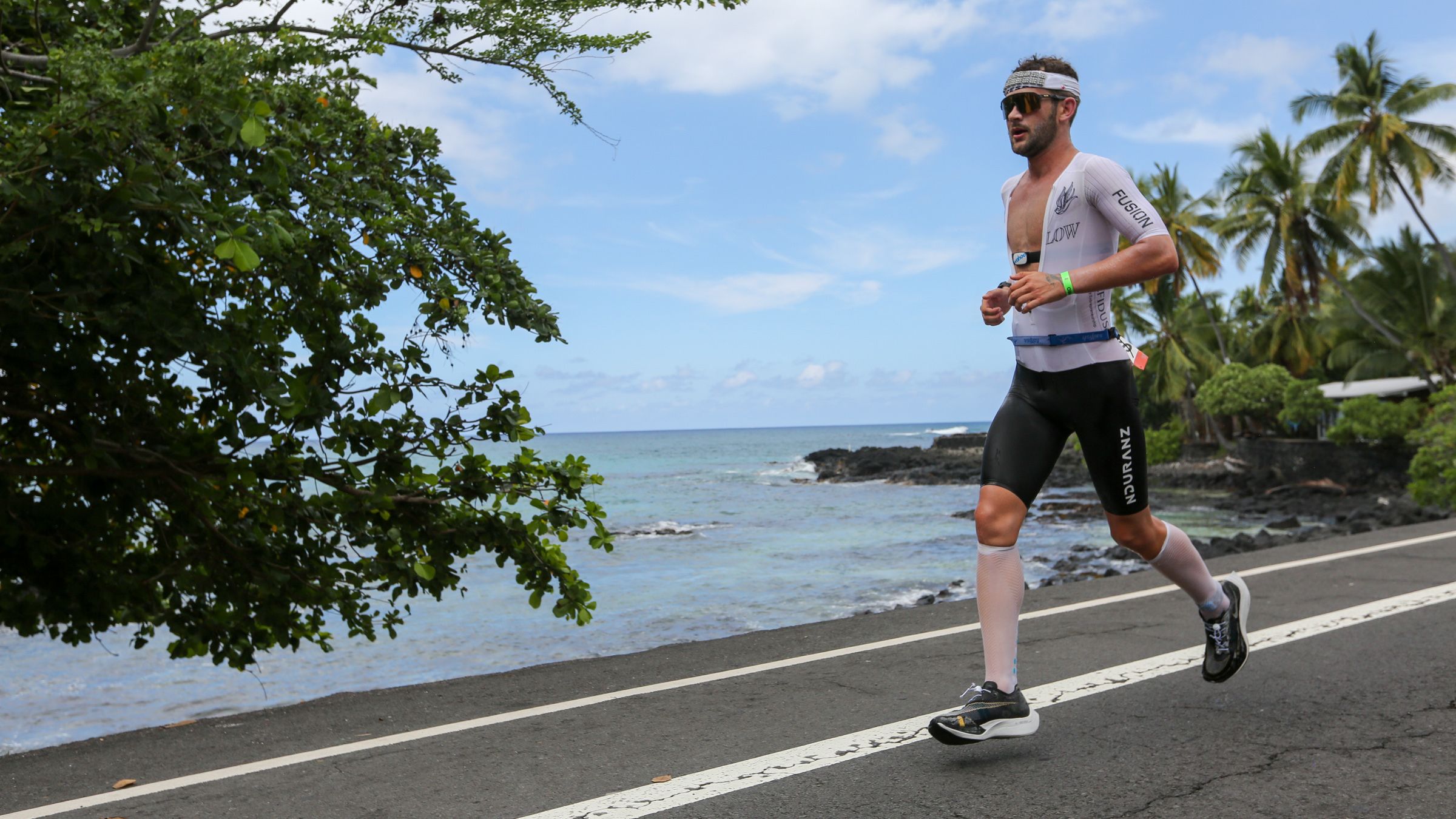 | | |
| --- | --- |
| Swim | ★★★★★ |
| Bike | ★★★★★ |
| Run | ★★★ |
| Overall | ★★★★★ |
| Winning Odds | 10% (9 to 1) |
Sam Laidlow has had some great bike rides on the full distance, so seeing him ride away from everyone else in Kona 2022 and setting a new bike course record wasn't a huge surprise. But no one expected him to follow that ride up with a 2:44 marathon. Even Gustav Iden admitted he had to give everything to run him down in the final miles.
In the 2023 season, Laidlow was able to win Challenge Gran Canaria, but then had a disappointing DNF at Ironman Lanzarote. He then came down with a liver infection, and a slow recovery made it doubtful he'd be able to start at Challenge Roth at all. He's unlikely to be in his best shape, but you can still expect him to be at the front of the race for the first few hours. What's going to happen after that? Laidlow himself sums it up well: "I've shown up extremely fit to [full-distance races] and not delivered, and shown up relatively unfit and excelled. It's why we love it."
Daniel Baekkegard
27 years old, Denmark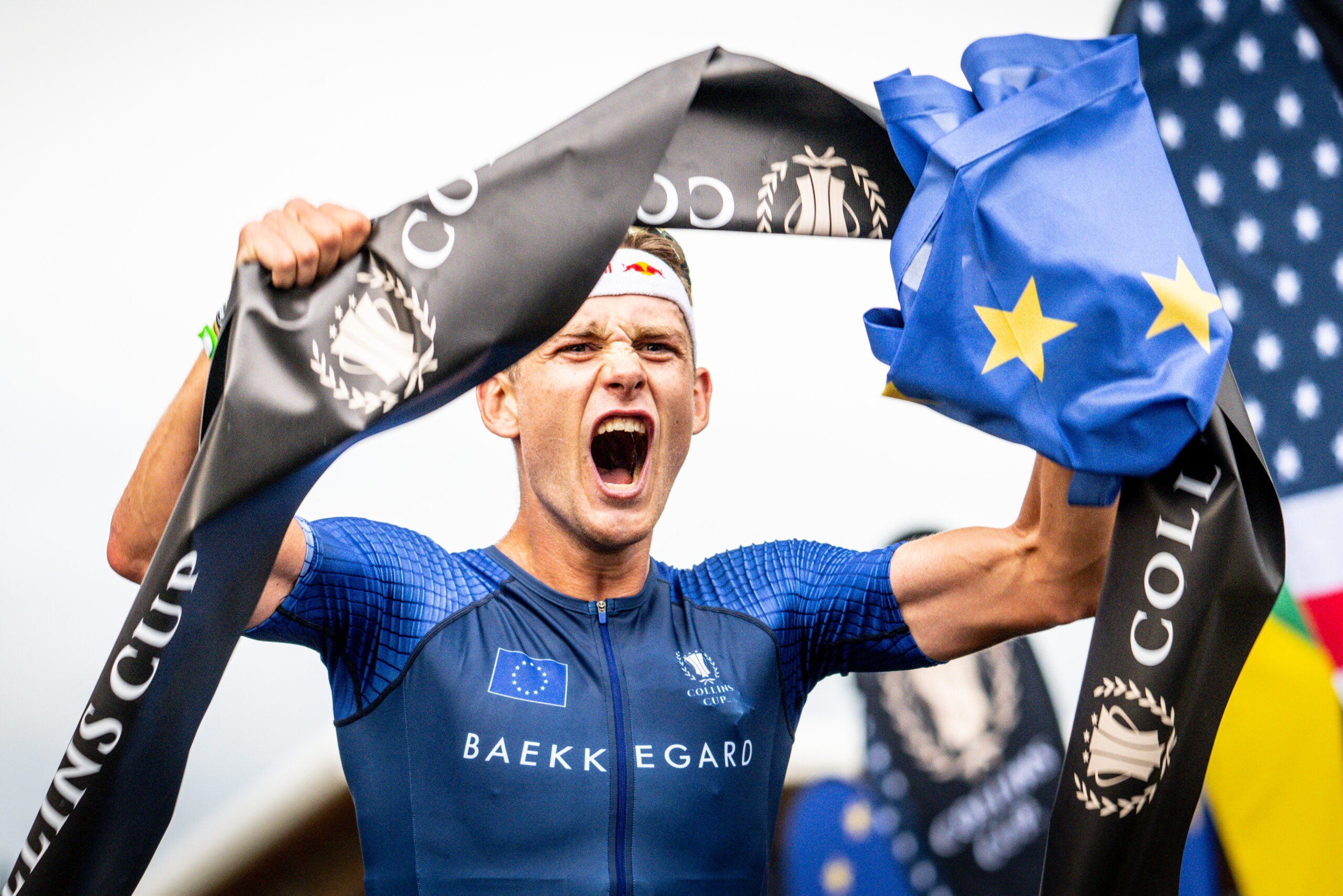 | | |
| --- | --- |
| Swim | ★★★★★ |
| Bike | ★★★★★ |
| Run | ★★★ |
| Overall | ★★★★ |
| Winning Odds | 10% (9 to 1) |
For years, Daniel Baekkegard has worked his way onto the short list of podium contenders for any race he entered. But after a seventh place at the Ironman World Championship in St. George May 2022, he might have pushed things a bit too much. A DNF in Kona was the most visible setback after pushing himself for the second half of that season, but he quickly bounced back at Ironman Israel in November. At that race, he started the run more than five minutes ahead of Patrick Lange and also posted a new marathon PR of 2:37:39. But even that was only good enough for second place, with Lange running a 2:30. Nonetheless, it was a huge confidence boost after a few sub-standard races for Baekkegard.
Similar to Lange, Baekkegard's 2023 prep races have been solid but without a win. However, he's been building towards Roth as his first "A" race of the season. As a strong swimmer, he should be in the lead group after T1, and he could team up with Laidlow to push the pace on the bike. This would make it harder for anyone except Ditlev to bridge up to them, and the three of them could work together to extend their lead over Patrick Lange. In the second half of the bike, check the splits to see whether Baekkegard can stay with them or if he's forced to let them go. If he can start the run with Ditlev and Laidlow, Baekkegard may turn out to be the best runner among these superbikers.
Wildcard 1: Joe Skipper
35 years old, Great Britain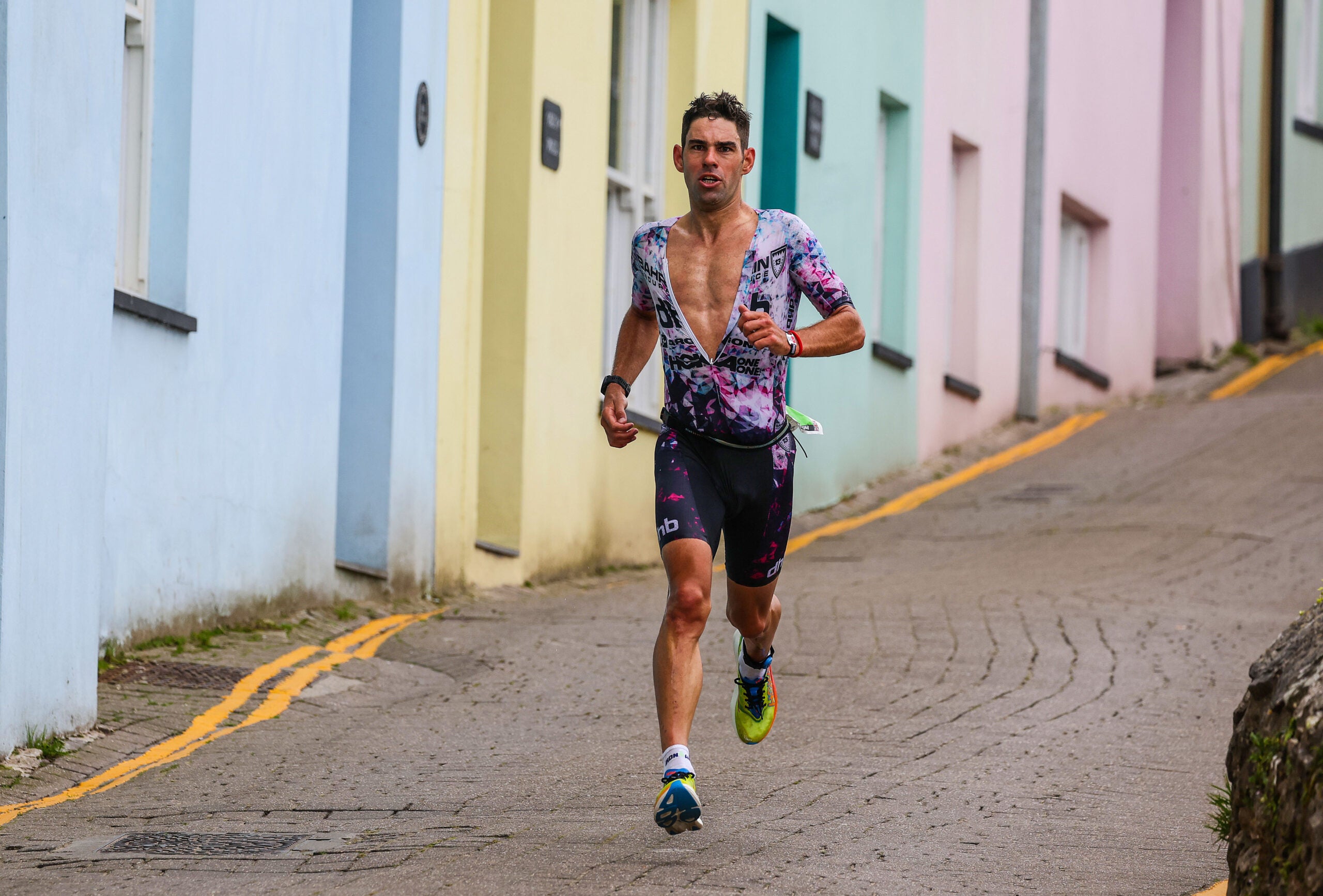 | | |
| --- | --- |
| Swim | ★★ |
| Bike | ★★★★ |
| Run | ★★★★ |
| Overall | ★★★★ |
Joe Skipper has had some great results in Roth: He was second in 2016 and 2017, and he even posted a faster run split than Jan Frodeno to set the Challenge Roth run course record. His current marathon PR in an official long-distance race comes from an unlikely race: Ironman Wales, which is widely considered one of the hardest run courses on the circuit. It was there that Skipper posted a 2:37 in 2022, winning the race even after losing time on the bike with a mechanical.
So far, Skipper has not had good 2023 results: A DNF at Ironman Texas, a disappointing 22nd place at the World Triathlon Long Distance Championships, and a somewhat-promising third at Challenge Geraardsbergen just two weeks before Roth.
Don't expect Skipper to get much air time, however. Just like Sebastian Kienle, he will probably start his bike five minutes after the leaders. The deep field in Roth will make it hard for him to make up time on the bike, he should be around tenth place in T2. Another superb run would give Skipper a chance for another Roth podium, especially when others go a bit too hard in their fight for the win.
Wildcard 2: Ben Kanute
30 years old, United States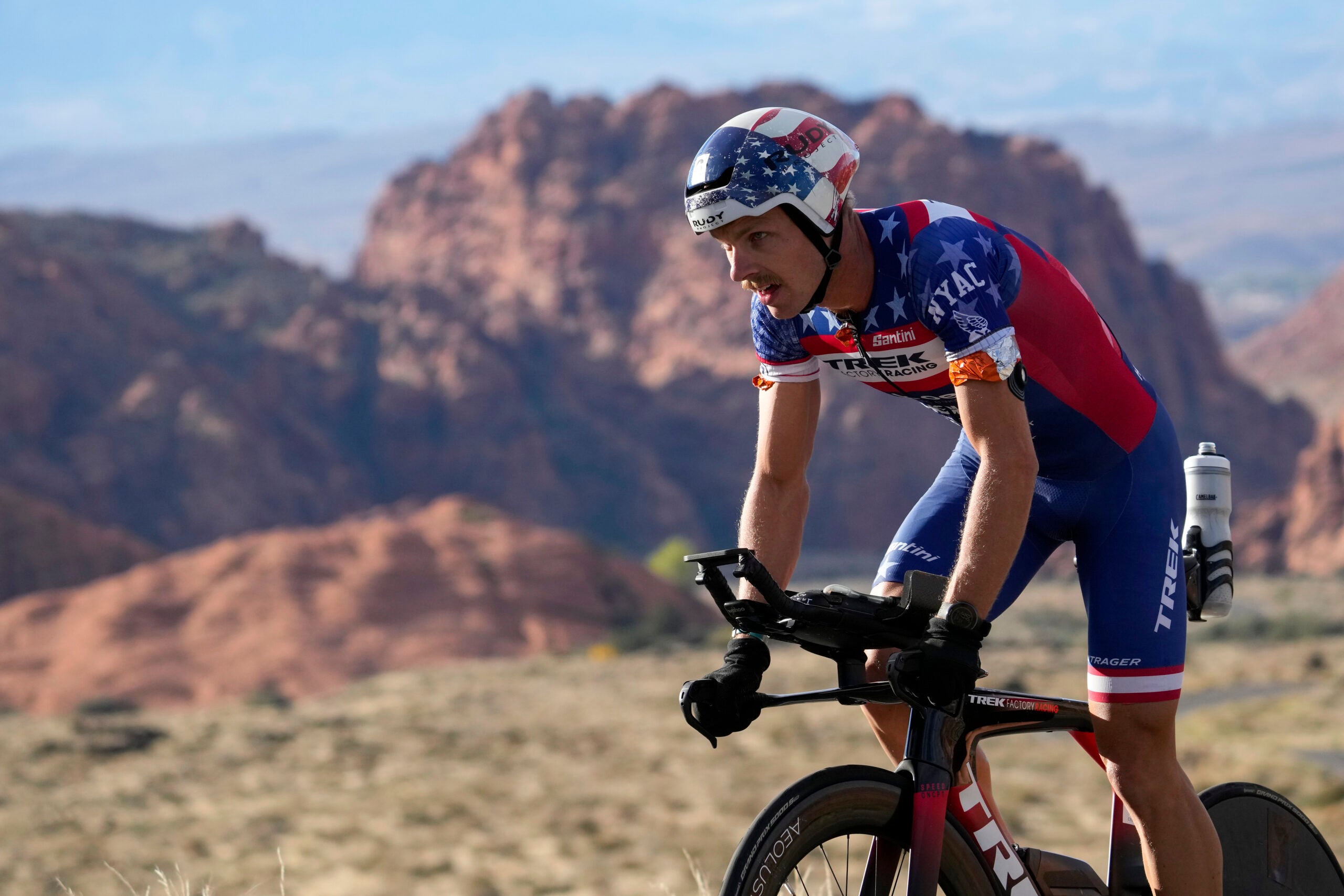 | | |
| --- | --- |
| Swim | ★★★★★ |
| Bike | ★★★★ |
| Run | ★★★ |
| Overall | ★★★★ |
Among the top athletes in Roth, Ben Kanute is the one with the least experience at the full distance. The American has only finished Ironman Arizona 2022, where he finished third, snagging a world championship spot that he deferred to Kona 2024. It's likely he'll be using this weekend's race as part of a plan to gain more experience at the distance.
Kanute is a very experienced racer on the half-distance, and it'll be interesting to see how he's going to approach his race in the deep Roth field. As a good swimmer, he'll be at the pointy end of the field after T1 – will he try to go with any of the uber-bikers?
Jesse Thomas was the last American athlete on the Roth podium, which was all the way back in 2018. If Kanute can run faster than his 2:45 in Arizona, there's a good chance he could be the next one.
RELATED: The Bold, Brash Story Behind Ben Kanute's Breakthrough 70.3 Worlds Race
Section divider
How to Watch the Challenge Roth Livestream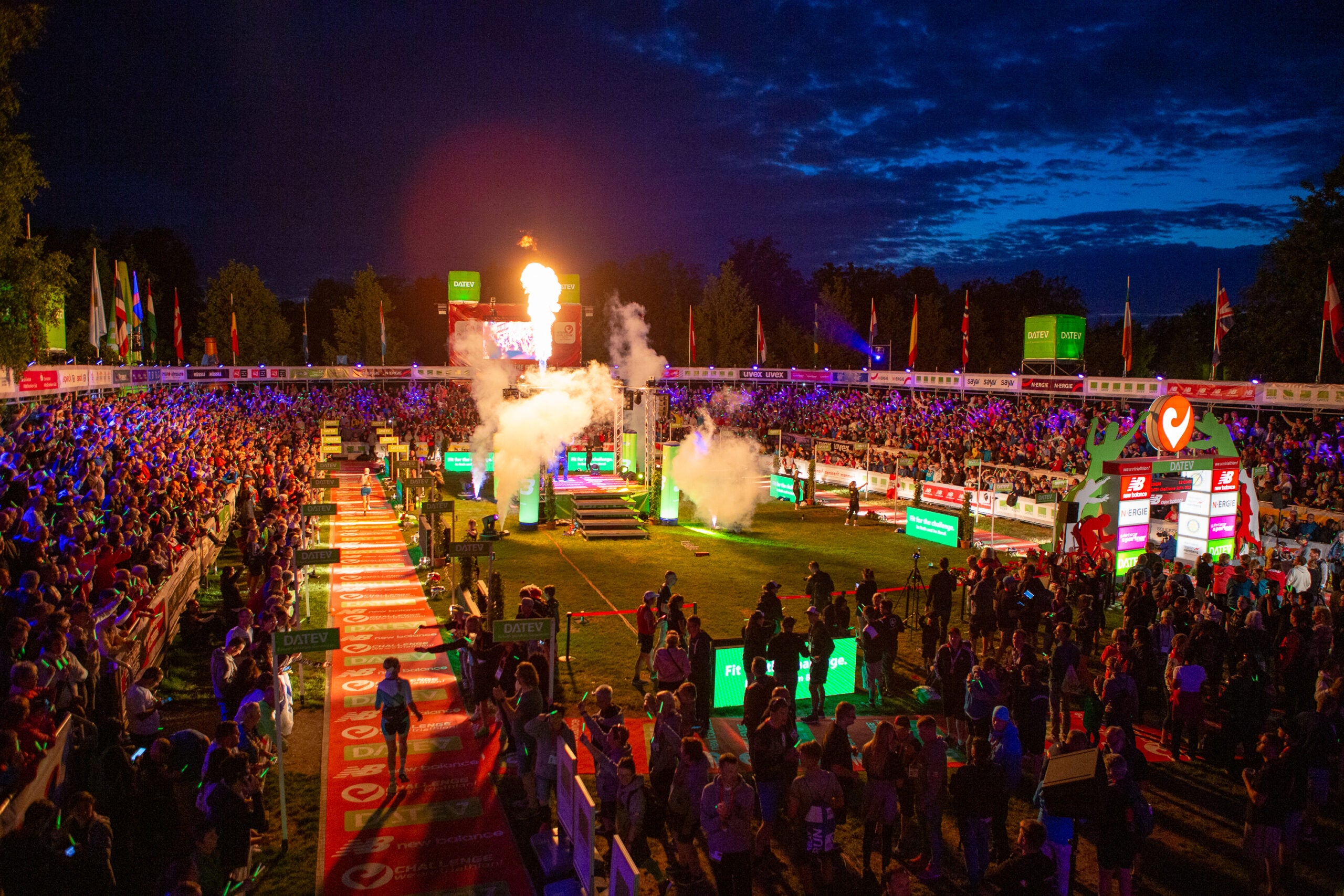 For the German audience, Challenge Roth will be broadcast live on the regional station BR Fernsehen, which can be received nationwide on regular TV and via an online stream. The broadcast will go on air at 6:15 German time on Sunday, June 25 (just after midnight on the U.S. eastern coast), with the race beginning 15 minutes later.
For international viewers, a live stream will be broadcast on Challenge Roth's YouTube channel beginning at 12:15 a.m. Sunday Eastern/9:15 p.m. Saturday Pacific, with English-language commentary by Belinda Granger and a surprise co-host. After the pro race, the stream will continue with a finish-line cam and 360° views of the Roth triathlon stadium until the end of the finish line show (about 11:05 p.m. local time).
ABOUT THE AUTHOR: Thorsten Radde runs Trirating.com and is one of the top experts in the sport for analyzing triathlon finishes and results.