Tyler Butterfield Is Breaking Out
The former Olympian has established himself in the past year as a top long-course contender.
Photo: Paul Phillips/Competitive Image
Heading out the door? Read this article on the new Outside+ app available now on iOS devices for members! Download the app.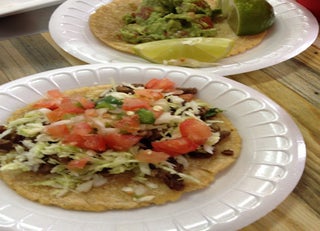 Two-time Olympian Tyler Butterfield broke through with the first major long-course win of his career at the Abu Dhabi International Triathlon on March 15, capping a yearlong run of success over the long distances that includes a seventh-place finish in Kona. We talked to him about his new focus on long-course racing and his performance-over-paycheck method of gear selection, including a self-directed trip to the wind tunnel.
Triathlete.com: You raced the London Olympics in 2012 and up until that point seemed to be dividing your time between multiple distances of the sport. When you began focusing on long-course, how did that set you up for the success you've had in the past 12 months?
Butterfield: The London Olympics was a big goal of mine. It was an 18-month qualifying window and for the first six months I got no points so I only gave myself one year to get as many Olympic points as I could. I really learned how to pick a plan and stick to it. If I didn't reach my goal in any one race, it actually meant my whole Olympic prep would just stop. … It made me realize that if you have a plan and don't give yourself much leeway but it's a realistic plan, it's amazing what you can achieve. Don't make a plan that's too much of a dream—make an honest, realistic plan that's achievable and then it will create a success that continues.
I did the same last year in long-course. I had zero points to make it to Kona [at the end of 2012] so I knew I had to do my due diligence. I did Ironman Arizona, Ironman Melbourne, three 70.3s in the middle of the summer and I knew that if I raced decently, it would get me to Kona. Sure enough it did without leaving me fatigued at the start line.
Triathlete.com: You did more than just qualify for Kona. Beginning at Abu Dhabi in 2013, you've hit a different level at long-course than you've reached at any distance. What changed to let you jump up another notch?
Butterfield: Long-course just suits me. After the London Olympics I had to write a report to Bermuda (one of Butterfield's sponsors) and I said, 'Look, if I go back to Rio, I'll be between 30th and 40th. I'm not talented. I don't have the speed, whereas long-course just suits me.'… Going way back, I've always loved going a bit longer and have always lacked a bit of speed. Some of it is just natural preference; my talents are suited to the longer races. I almost find Ironman easier than the Olympic distance. It's not, but I find it easier because I'm just on the red line in Olympic-distance races and I actually enjoy the Ironman because I'm more successful at it.
I did a few years of amateur cycling where you race almost every weekend, and you don't put so much pressure on yourself. There are going to be races you do just to tick the box and get some experience. Too many people come into these races with such high expectations—pros and age groupers. You speak to them, and they've had a pretty decent result and they'll say, 'I wanted to do a PB,' and they did a good time but still aren't happy with it. I'm racing to challenge myself and to try and improve. That's all I'm after and that seems to work for me.
Triathlete.com: You're on the radar since your seventh-place finish in Kona. Do you feel more pressure?
Butterfield: I've only done one race since last year with a bit of pressure and I did feel it, but I also felt it because people expected me to get third or better and I definitely wanted podium, but my preparation wasn't perfect. It's more I didn't want to let people down. I want to race well for them. For me, whether I win or I'm 10th or fifth, I know I'm the same person before and after the race. There's not that much pressure.
Triathlete.com: Because of the long ride, Abu Dhabi is often considered a cyclist's race, yet every year the race seems to be won on the run. Did you intend to make your move during the run?

Butterfield: Definitely. Last year I was a bit aggressive on the bike. I just got excited and at 150K I thought, 'I'm coming from ITU—I'm the best runner here.' But then I realized when your legs are smashed off the bike you don't run so well. Melissa [Hauschildt, the women's champion] outran me last year, so that puts it into perspective. What you're thinking 150K into the bike might be totally wrong. I just brought some perspective from watching Freddie [Van Lierde] and Eneko [Llanos] racing. They're just so calm and collected. I was like a puppy running around trying to attack against guys that just had so much more class and experience. A lot of that experience sort of paid off from last year. Nikki (Butterfield's wife and the 2012 Abu Dhabi champion) told me I need to prove I can run well. In 2010 almost every race I had the fastest or second-fastest run. I'm definitely not afraid to leave it to the run.
RELATED PHOTOS: 2014 Abu Dhabi International Triathlon
Triathlete.com: Can you tell me about the aerodynamics testing that went into your equipment decisions this year?
Butterfield: I went away from Kona very content. I was super excited to finish in seventh place and I was very surprised to be as high as fourth and come off the bike in sixth or seventh place. … I did a lot of bike work and it was great to see the training pay off, but when I looked at all the photos, I looked very unaerodynamic. I went for comfort and power and I didn't watch my weight that much.
This year I tried to find ways to improve without reinventing the wheel. After Ironman Cozumel in 2013, I had a week at home and said I'd love to get in the wind tunnel. I didn't expect to do so well in Cozumel and the quote for the tunnel test from the San Diego Low Speed Wind Tunnel was less than the prize money, so I decided to take that money and reinvest it in my career. As we saw in Abu Dhabi, it paid off.
You've got to do the field test as well as the background homework. I trained for three months on the changes I made in the tunnel and used Abu Dhabi as the real test. Wind tunnel results matter because they give you the knowledge to make smart decisions, but if the changes don't work in a race, you have to go back to the drawing board. It was a success.
Triathlete.com: What were the specific changes you made to your position?
Butterfield: We raised my seat, which made my back flatter but it was actually slower. We took some photos and my position looked great, but the wind tunnel said otherwise. One of the angles was slightly faster, but if you averaged the 0-degree, 5-degree and 10-degree results, it was slower. If I saw the photos I would tell anyone it was way faster. My position at Kona was actually was faster than most people thought even though it looked upright and amateurish. So we put my seat back down to the original position and moved it forward, which wasn't faster or slower. We did that to enable me to go lower in the front. We lowered my bars 1 centimeter and I was again slower; we dropped it 2 centimeters and again I was slower. I probably wasn't lowering my shoulders, but just stretching my arms out. If your head and shoulders aren't dropping, you're just making a bigger pocket to catch the air and aren't actually lowering your position. Then, we lowered my bars 3 centimeters and I was a fair bit faster. That's a fair drop on the front end, so I was nervous about the effects on my hamstring, glutes and lower back. On a size 58 Cervélo P5, we had to put the pads straight on the base bar. I trained on that for a week or two and called the team at Cervélo and said I need to go down a size. Luckily the size 56 was right.
Triathlete.com: Why did you elect to pay for the wind tunnel opposed to having a sponsor set it up for you?
Butterfield: Because I was testing different equipment and I was there for nothing but the results. If I was a sponsor and paying, I would get two or three of my athletes and share the time, which means each athlete only gets a few runs. I used up four-and-a-quarter hours and I needed all that time. It was just getting close to what I put aside as the max budget.
I flew myself and (pro triathlete) Timmy Don down there. It was good to have Tim there. He's an experienced athlete and is pretty tech savvy. By paying for it myself I had total control. I was in there to try and improve my performance. It's a lot of money, but with the bonus from Cozumel, I basically took the paycheck and rolled it over into 2014. To be honest, the budget came in and I spent $5,000 on the whole trip—and in Abu Dhabi I won that back.
Triathlete.com: Were you willing to choose your gear this on the results of your test opposed to the companies that are offering you the most lucrative endorsement contracts?
Butterfield: Definitely. … It was a great 2013 season, but no one was going to pay me what I just won on the weekend. Unless you're a world champ, no one is going to pay you what you can win from the big races, so you're better off picking the equipment that is faster and works for you. In the long run, that's going to make your career more successful and lucrative. The main reason I went in was for my position—and if I had extra time I'd do wheels and apparel, and I did.
Triathlete.com: You signed a lifetime contract with Cervélo. It's a pretty unique endorsement deal. Why did you make that decision?
Butterfield: It's mainly that they believe in me. I think they have the fastest bike on the market and I know they're committed to brining out the best bikes. … I'm building a team around me and they've been with me since 2012. I love their bikes and their people are passionate and they really wanted to work something out that's good for my career—that's what I like. I don't want to change bikes every other year because I don't believe that's going to breed success for me.
RELATED – Dispatch: Tyler Butterfield On His Best Distance, Bermudian Pride, And More