7 Takeaways From a Massive Weekend of Racing
We look at the big tri picture after a huge weekend of seven major pro events.
Heading out the door? Read this article on the new Outside+ app available now on iOS devices for members! Download the app.
If you were feeling triathlon deprived before this weekend, you're probably feeling quite the opposite now. Maybe even with a touch of burn out from live trackers? Me too. There were a plethora of races to choose from, seven by my count, with an eighth gravel race that included a household name in our sport – Alistair Brownlee.
Thankfully, it isn't my job to recap all the races this weekend (I'll leave that up to Brad Culp and his Last Weekend Now recaps), but rather to pick and choose what we can take away from them and why they are important to our sport. We've got plenty to look at with performances seemingly out of nowhere, massive margins of victory, and mechanicals and meltdowns. So let's dive in.
Missed the action at 70.3 Chattanooga? Outside+ Members can replay the action on demand with Outside Watch. Become a member today!
Section divider
#1: Pro triathlon is a pressure cooker
Ironman Lanzarote is known for being one of the hardest (if not the hardest) endurance races in the world, and it can be extremely cruel to its competitors. On Saturday, it was Sam Laidlow's turn to face its cruelty. Sam held on for a while, but eventually succumbed to the relentless heat and pulled out of the race on the run due to heat stroke.
Before this, it looked like he was comfortably on his way to victory, one that was more than just expected. If you don't remember, the 24-year-old Laidlow shocked us all last October with his second place in Kona that included a ridiculous bike course record. Along with that result came many new sponsorships and a rather large influx of new followers. Lately, there has been a lot of spotlight on the young star, and even more expectations to deliver. On top of that, the all-important PTO ranking system seems to add extra pressure to perform.
This was Laidlow's first Ironman since that impressive display in Hawaii, following a withdrawal from the PTO race in Ibiza for "personal reasons." Following the race, Sam immediately became the main headline because of his DNF, showing just how tough it is to be in the limelight of our sport. But Sam's reaction on social media was calm and collected, reflecting on his result with humility and was apparently encouraged by many who wrote in to lift him up. Still, you just have to wonder: With the added pressure to deliver, will Sam keep up this composure if the results don't keep adding up?
There were more athletes who fell short this weekend too. PTO number 12-ranked Fenella Langridge was disappointed following the Challenge Championship, struggling on the run to finish in seventh. There was also a withdrawal for Clement Mignon and a 10th-place finish for Marjolaine Pierré, the triathlon power couple and newly-crowned long-course world champions. At the women's pro race in Chattanooga, PTO number 15 Skye Moench took a respectable fifth, but was 5:30 adrift of Paula Findlay. Matt Hanson fell from big expectations, too, with a 19th at the Challenge Championships.
Section divider
#2: We have entered the Age of the Underdog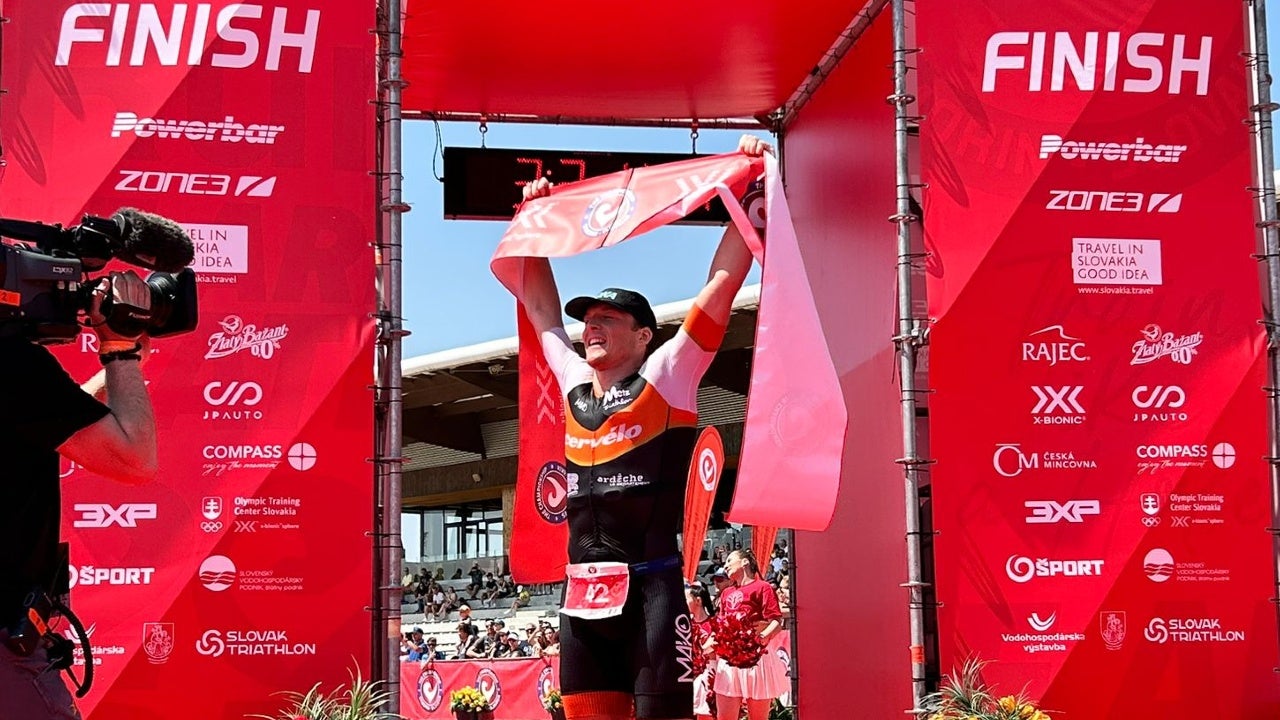 At the other end of the spectrum, when the mighty fall, that means the underdogs get some time in the spotlight. In triathlon, more than any other sport, athletes can come out of practically nowhere to break the tape. Maybe that's because putting together the perfect symphony of swim, bike, and run—while also managing travel to destinations around the world, and taking care of triathlon bikes that always find a way to malfunction on race days only—seems to be one heck of an ordeal.
Sometimes these unknown names have always been on the cusp of breakthrough, and we just had no clue that that was the case. This was how it was for #237th ranked Arthur Horseau (FRA), who won Lanzarote, as well as Mathis Margirier (FRA), Tom Hug (GBR), Caroline Pohl (GER), Rico Bogen (GER), and Dylan Magnien (FRA), all of whom had high placings in a field of athletes ranked much higher on the PTO rankings. Of all of those names, keep an eye on Mathis Margirier, who now looks like the most likely to hit superstar status with this victory at The Championship. This result followed a second-place finish at both Challenge Gran Canaria and Ironman 70.3 Lanzarote, putting him within striking distance of qualifying for the PTO races coming up later in the season.
Section divider
#3: No matter how hard you try, you can't script tri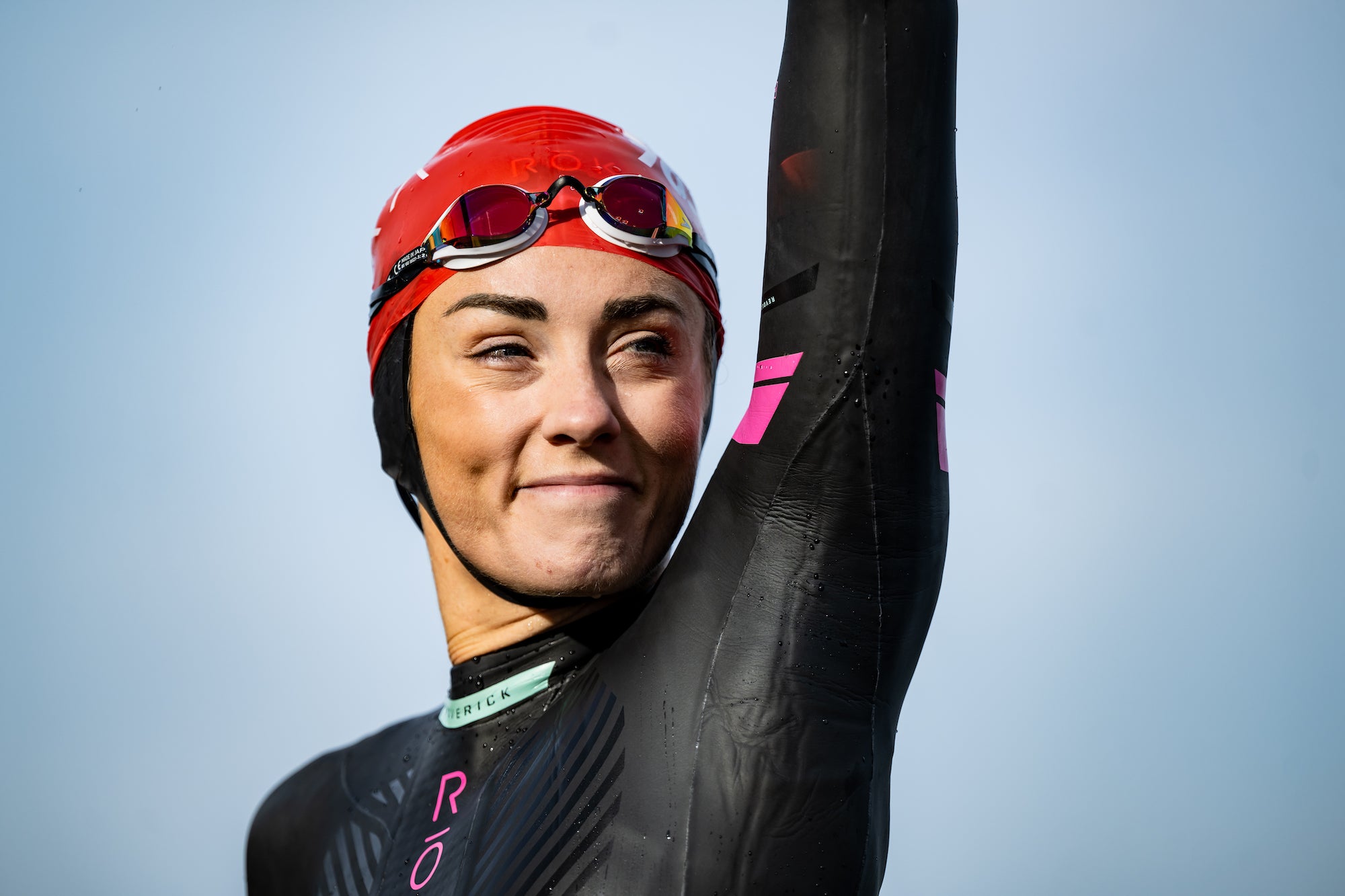 Adding to the unpredictable wins, unpredictable storylines are making watching our sport such a unique experience. Before races, every triathlon pundit and fan tries to predict how things will shake out (including four-time World Champion Mirinda Carfrae, who has been crushing it with her predictions lately), and more often than not, things don't go anywhere close to those predictions.
Lucy Charles-Barclay showed up out of nowhere to race 70.3 Kraichgau after dealing with Brexit visa issues that left her with only two days to stay in the Schengen area. Getting to a start line is tough enough without visa issues, so pulling that off was some feat.
In some ways, wins like Paula Findlay's were startling: Paula came into the race at 70.3 Chattanooga as the clear favorite, but few could have predicted how. Despite coming into the race a little out of form, she won by over five minutes, dominating a strong field that included two past Chattanooga champions (Jackie Hering and Skye Moench) and a fresh Sarah True.
Section divider
#4: This sport is tough, but our pro women are tougher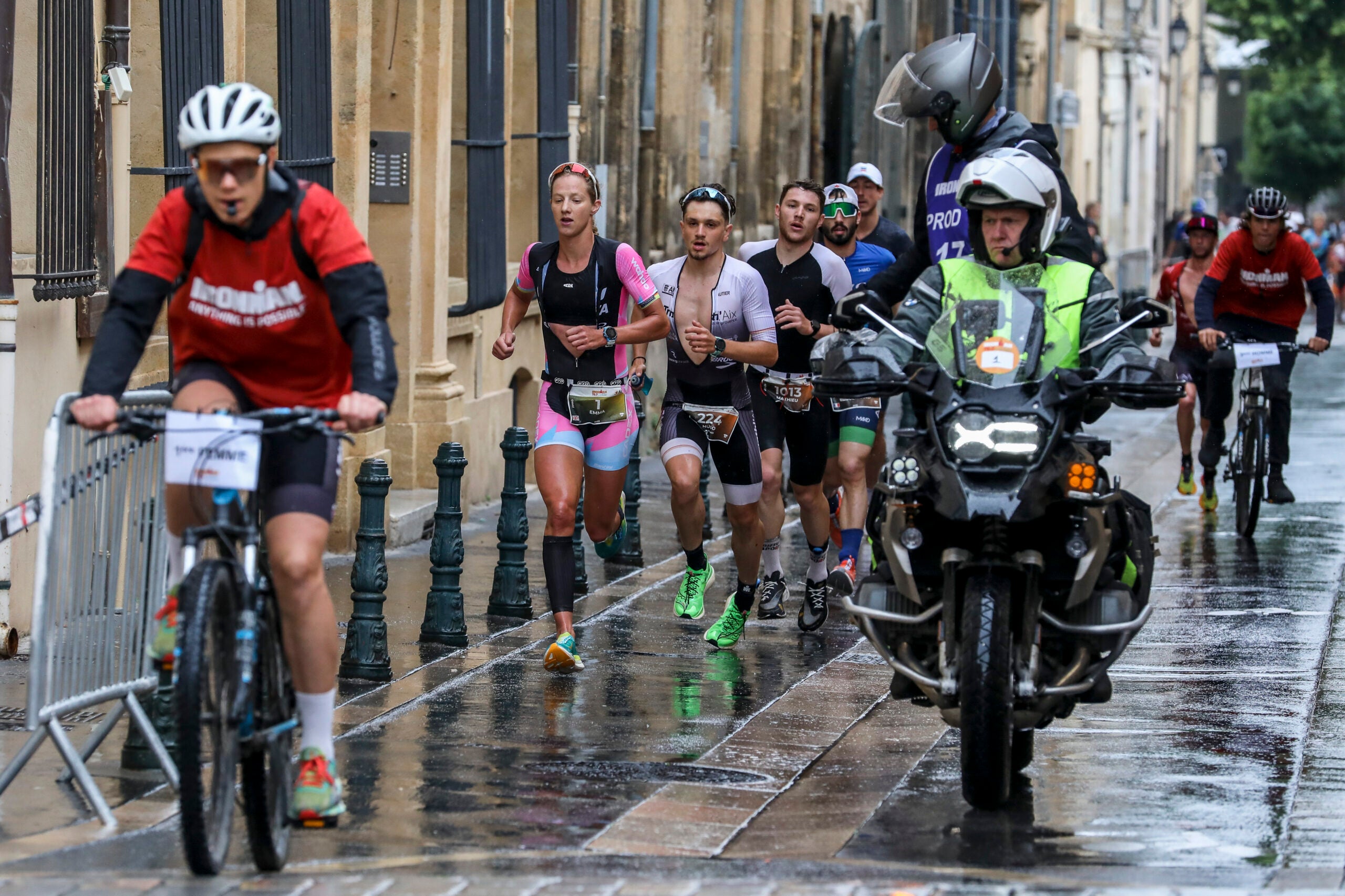 Triathlon is hard. Who knew? But we don't always hear the full story about the challenges our athletes face on and off the course. We mentioned Lucy's struggles with her visa issues, but we didn't mention that she also had her tri bars come loose during the ride. She somehow managed to hang on, quite literally, to take second place behind Laura Phillip with an impressive run.
If that wasn't impressive enough, Tamara Jewett survived not one, but two crashes at 70.3 Aix-En-Provence, and could have easily called it a day. Yet she jumped right back on the horse – er, tri bike – and managed to claim a very impressive second place with a scintillating run (which is very much a Tamara Jewett move).
Finally, we have India Lee and a horrible mechanical situation before the start of the Challenge Championship race. Her shifter was down, and despite multiple attempts to fix it from her and a mechanic, she was left to do the whole race in one gear. In other words: India Lee won The Championship on what was more or less a "fixie" bike. The resilience of our top pro women right now is unquestionable, and their determination to succeed might just be overshadowing the pro men for the moment.
Section divider
#5: Penalties are more frustrating than ever
Sebastian Kienle, while on his pre-retirement tour, found out that lightning can, in fact, strike twice. Long known as one of the most honest and fair racers in the sport, Kienle found himself his second drafting penalty in as many races. essentially ending his chance for a win at Challenge St. Polten.
Currently, for half as well as long-distance events, the penalty stands at five minutes for the violation, and with most of the men's races coming down to within a couple of minutes these days, this almost always means no chance for ending up on the podium. Almost understandably, Kienle ended his race right there and then after receiving the penalty, and reportedly threw his bike off of the course.
Speaking on his Instagram, Sebastian sounded despondent yet remorseful of his actions, showing his true character and humility. However, some might say his frustration is partially justifiable with the current state of the drafting and penalty situation in triathlon. With Race Ranger technology almost within reach after its huge initial testing successes, occurrences like these must start to feel almost unnecessary. There are also no rules to give athletes warnings, and everything is at the discretion of the referee. The five-minute stand down in the penalty tent has been wreaking havoc in long- and middle-distance races alike recently – is it time for an update to a sentence that could cost a professional tens of thousands of dollars in prize money and sponsorship bonuses?
RELATED: Commentary: When the Penalty Doesn't Fit the Crime
Section divider
#6: Cameron Wurf is Superman
Cameron Wurf gets a lot of attention, and yet in my opinion, it's actually not enough. What he accomplishes in a year's time can only be explained by one thing: Cam Wurf is actually Clark Kent.
If you haven't stumbled across Wurf yet, let me fill you in: He came from an Olympic-level rowing background, then progressed to world-tour level cycling, moved over to Ironman racing, and now has graced triathlon for the last several years. What's most remarkable, however, is that this wasn't a linear move, but an all-in venture. Cam is now doing both World Tour riding (for Ineos Grenadiers) and racing triathlon at the same time. And from what we saw again this weekend at Ironman Lanzarote, he can somehow do them simultaneously at the highest level and keep improving. With a remarkably improved fourth-fastest swim, the fastest bike of the day, and a respectable 2:56 marathon on a brutally hard course, he managed to land on the podium in third place. It was just another exceptional day from an endurance athlete who manages to juggle two of the hardest endurance sports on the planet at 39 years old, while also being a husband and father. Somebody get this man a cape.
RELATED: Cam Wurf on the Challenges of Crossing Over from Road to Tri to Gravel
Section divider
#7: Eight races isn't too many
After this weekend, some might think that there were too many races, and the depths of the pro field is actually weaker for it. Surely, it's not worth covering all of them, right? But this is exactly what our sport needs: races all over the world that showcase the athletes, give them the ability to earn prize money with the fields being spread out, and help them increase their portfolio. It is hard enough to earn a living in triathlon, and without races, it becomes even harder.
If professional racing isn't covered, you're losing one of the significant purposes of professional racing – the entertainment. Hearing about all of the different storylines that emerge from a weekend like this, only a few of which we have touched on, has a ripple effect that we can't quite quantify. Take, for example, Eric Lagerstrom, who chose to race the Oak Mountain XTERRA over everything else. If that race never existed, and was never covered by Bob Babbitt and our very own Brad Culp, you potentially lose out on a massive audience that is now exposed to the wonderful world of off-road tri and a potential for an entirely new sporting journey for a triathlon fan. Keep the races coming, and don't worry – the best pros will always find a way to battle it out.
Travis Mundell is the founder of YouTube channel TheDailyTri and a a self-proclaimed triathlon superfan. He is obsessed with covering professional triathlon in a comprehensive and engaging way.