#MyTri: How a Spinal Cord Injury Started My Journey to Ironman (and Beyond)
Greg Durso shares how a post-paralysis Ironman led him on a career journey to inspire and empower thousands of others with disabilities to pursue their recreational dreams.
Heading out the door? Read this article on the new Outside+ app available now on iOS devices for members! Download the app.
In #MyTri, we let triathletes share their own stories of inspiration, motivation, fantastic flubs, and everything in between. Submit your story and photo for consideration by emailing us at letters@triathlete.com with "MyTri" in the subject line. If we choose your story for publication, we'll be in touch.
There's nothing quite like diving into the sea of people at the beginning of an Ironman swim leg, dodging flailing limbs and waves, fighting for an inch of open water amongst all the competitors, and all without the use of your abs or legs.
I'm not quite sure how I could have explained that image to my former self: a commercial banker on Long Island, fresh out of college and with most of my focus dedicated to where we were going for our next ski trip. As fate would have it, it was during one of those ski vacations to Okemo, Vermont, that a New Year's Day sledding accident left me paralyzed from the chest down, starting a journey to an Ironman and far beyond.
Prior to my injury, I was an avid biker and hiker, soccer and volleyball player, waterskier and wakeboarder, but not deeply competitive in individual sports. From gym class to studying abroad in New Zealand, all I cared about was getting outside and moving. After my spinal cord injury (the technical term for what caused my paralysis), I discovered that passion can be a double-edged sword: It can provide you with motivation and fuel to get back to what you love, but it can also add salt to the wound, feeling that you've had even more stolen from you in a split second. For me, though, I was lucky to quickly learn that my active life would look different, but just as exciting.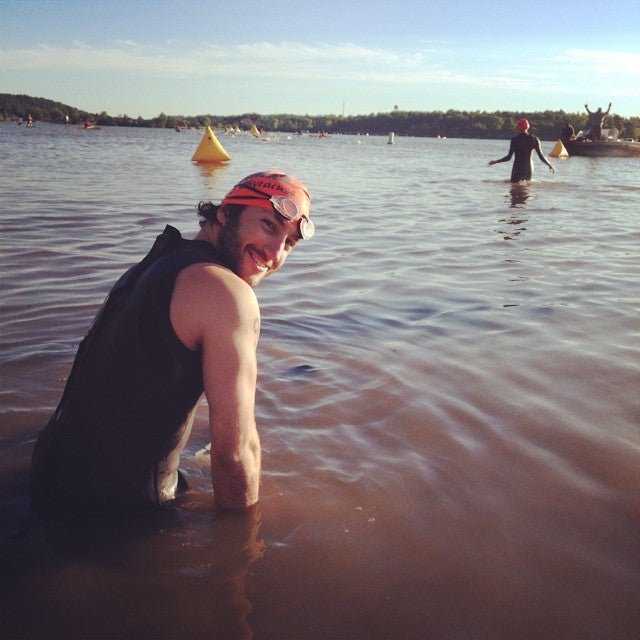 A year post-injury, my aunt found a fundraiser for a small Vermont-based non-profit for people with spinal cord injuries, the Kelly Brush Foundation (KBF). They had an annual fundraiser, the Kelly Brush Ride, that I attended as a way to meet people. It was the most people with spinal cord injuries I had ever seen in one place, and it was the first time I rode 20 miles on a handcycle. Only a year later, my best friend was running the Boston Marathon to support me by raising awareness for spinal cord injuries, and I decided to use that opportunity to push myself and join him. Six weeks after learning what a race wheelchair was, I rolled one into my first marathon.
On the way to the start line at Boston, I met two paratriathletes. Before we even started that race, they had already encouraged me to sign up for another – they introduced me to my first Olympic-distance triathlon, and even dropped the seed of a full Ironman. They were right: After the New York City triathlon, I was hooked. The same non-profit that got me started on this journey, the Kelly Brush Foundation, gave me grant funding for my first racing handcycle. From there, I progressed to half Ironman races. And then, five years after a split second threatened to take sports away from me, I was crossing the finish line at Ironman Maryland.
RELATED: What is Paratriathlon? Understanding Triathlon in the Paralympics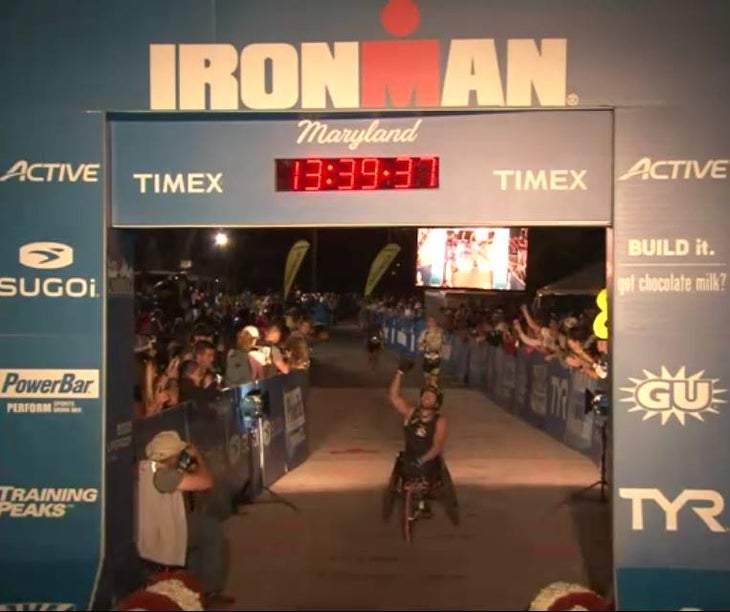 As with most triathletes, I'm sure, one finish line led to another. Instead of relaxing after my Ironman finish, feeling content with what I had been able to accomplish, I started to feel the itch to do more, and to provide that experience to the people that needed it most. I couldn't help but think how differently it could have turned out for me if I didn't run into those paratriathletes, or if my aunt hadn't come across the organization that helped me afford my first handcycle.
The KBF stayed ever present in my life post-injury. They would also fund a monoski for me, and the annual Kelly Brush ride became a can't-miss event. We celebrated my Ironman finish like family, and eventually we started talking about how I could help the organization grow. In 2019, I started the dream job I never knew existed as the Programs Director at the KBF.
Now, years after my finishing my first Ironman, I help thousands of people every year return to their own versions of an active life after a devastating injury. The KBF provides scholarships for first-time experiences, host camps to build camaraderie and connection, and fund hundreds of pieces of specialized adaptive sports equipment every year.
But above all, the most impactful thing the KBF can provide is the knowledge and resources to get started. My story of the happenstance meeting of future dear friends is far from unique; in fact, it is a hallmark of every successful story post-injury. Many people spend years in limbo, unsure of what life can be in their new bodies, until one day someone pops into their life and starts the journey. There are over 300,000 people in the United States living with spinal cord injuries, and millions more with other mobility disabilities. And yet, finding someone with a similar experience can be seemingly impossible. We are striving to remove that luck from the equation, and provide everyone the opportunity to get active as soon as possible.
RELATED: There are More Triathletes With Disabilities Than You Realize: Making Your Race and Club Accessible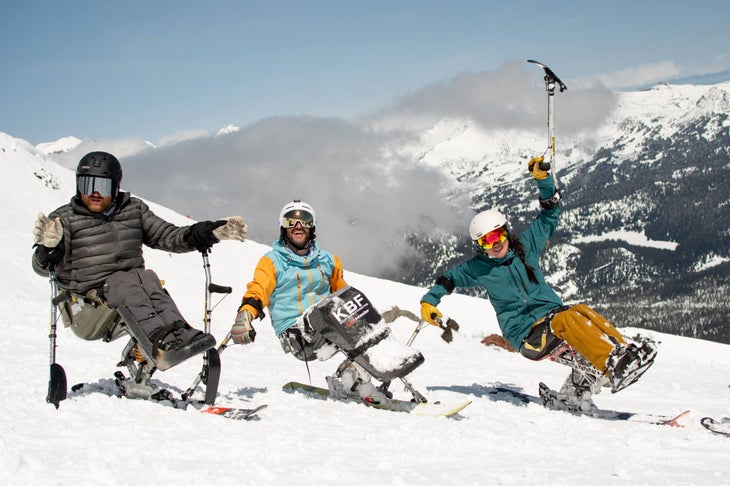 In January, we launched the Active Project, a digital platform that provides people with all disabilities the resources they need to start a journey and mentor others. From veteran triathletes to someone still in a hospital bed, we created the one-stop resource for anyone looking to connect with their peers so that every journey can be easier than the last. All it takes is seeing someone do what you never thought was possible. From there, the fire will fuel itself, and we can provide guidance and support at every step.
I think back on how unbelievably fast my journey was, and I am so thankful for the coincidences that kept me charging forward. Now, every day I get to give it right back, and provide the roadmap for the thousands of journeys after mine. And for the next adrenaline junkie wondering what swimming their first para-Ironman will look like, I'll be able to share my experience on the Active Project and say, "Get ready to get kicked… a lot. And get ready to love every second of it."
RELATED: How to Make Triathlon More Accessible for Athletes With Disabilities