Why Triathletes Should Be Fierce Advocates for Clean Water
Every triathlete who hops into open water should care about what they're getting into.
Heading out the door? Read this article on the new Outside+ app available now on iOS devices for members! Download the app.
It's time for us to advocate for clean water.
Ryan Stevens wanted to get healthy.
It was the summer of 2008, and with a young family and a small business, Stevens, who lives in Maumee, Ohio, was determined to make time for himself. He thought triathlon could be a way he could carve out that time. So he joined his local triathlon club, Team Toledo, and started attending group workouts.
"My teammates were like, hey we do open water swims, and they're awesome. And I was like, yeah, I should do that," says the 45-year-old Stevens. "I never once thought about safety. It never really crossed my mind."
The swims were in a local lake. "The water is polluted constantly with feces," from the geese that call the park home, he says. (Another member of his race team described the lake as a "goose toilette.") But he was a healthy, mid-30s guy. When everyone jumped in, he did too.
Triathletes are a tough bunch. It's a point of pride for most of us. Race a 140.6 on a 100-degree day? Hardcore. Bike despite an oozing saddle sore? Beast mode. But there's a time to draw the line—and that line could be in the sand of a dirty lake. Triathletes must care about water quality because swimming in lth can have real consequences. We're a powerful group. If we organize, we might be able to clean up our waterways.
Stevens believes dodging floaters in the goose toilette triggered an eventual diagnosis of Crohn's disease, a chronic inflammatory condition of the gastrointestinal tract. Of course, he'll never know for sure—and the county agency that manages the lake he was swimming in insists there were no problems with water quality at the time. But it's not totally impossible. "Infectious gastroenteritis [or diarrhea caused by ingesting an infectious bacterium] has been associated with triggering inflammatory bowel disease," explains Faten Aberra, MD, co-director of the Inflammatory Bowel Disease Center at Penn Medicine. Basically, some folks are genetically predisposed to it, and when a pathogen causes the body's immune system to react, it may trigger the latent Crohn's disease.
In the lead up to the 2016 Olympics in Rio, Steven's hunch was bolstered by two U.S. elite swimmers with similar complaints. Chip Peterson and Kalyn Robinson both feel they got colitis and Crohn's disease, respectively, after swimming in dirty water at the 2007 Pan American Games. Peterson lost his colon. Robinson was forced to retire.
"People don't realize that there are a lot of things in your water that can make you sick," says Stevens, who had his own colon removed in 2011. "If you're a healthy person, you'll probably be okay, but if you are immunocompromised, it's coming right at you."
Cautionary tales like Stevens' aren't simply scary stories that should keep triathletes out of their favorite body of water. Instead, they should prove that we have some work to do on the places we swim. Just as all athletes should crave clean air and safe roads, triathletes should be some of the fiercest advocates for clean water. Because, like it or not, we all end up ingesting at least a little bit of it every time we jump in.
A Dangerous Moment
If ever there was a time to care about water quality, that time is now. According to watchdog group the Waterkeeper's Alliance, regulatory agencies like the EPA have slashed water quality inspection and enforcement rules. "The U.S. Environmental Protection Agency under President Trump is relentlessly committed to deregulation, and it's going to make our waterways less safe to swim in," says Paul Gallay, president of New York-based Hudson Riverkeeper, which works to keep the Hudson River clean and safe for all. He says the number of violations of the Clean Water Act is sharply higher now than it was during the previous two administrations, yet the number of completed enforcement cases is down by 50 percent in the past two years. In other words, more people are breaking the rules, and fewer folks are actually being taken to task for it. When news organizations have asked about the criticisms, the EPA has maintained it cannot comment on the status of current enforcement cases and that it is committed to the enforcement of the nation's environmental laws.
Gallay believes otherwise. He says disrespect for the law includes everything from allowing coal companies to dump coal ash near streams, which can introduce toxic chemicals to waterways, to looking the other way as agribusinesses let fertilizer and manure run o into rivers—introducing tons of nasty bacteria and nitrogen.
Also, America's infrastructure is aging, and that includes sewage treatment facilities. "In New York City, when it rains there are 30 billion gallons of bypass water that has rain and sewage in it that doesn't get into the treatment plant at all," says Gallay. Guess where it goes? According to Galley, it spills right into the Hudson.
While the EPA has become a polarizing political entity, most agree clean water is not. According to a 2017 Gallup poll, 63 percent of Americans are worried about having access to clean water, and 57 percent worry about the health of streams and other waterways. Democrats were slightly more concerned, but Republicans care, too. And while no data exists that breaks those numbers into tri and non-triathletes, everyone who tris should care.
Even if you don't care one bit about the fish and frogs you share your training grounds with, you should care about every race you do being switched from a triathlon to a duathlon. That may become our reality if we don't get serious about clean water, says Gallay.
It already kind of is. In 2018, more than a couple of races cancelled their swims due to unsafe water: Ironman 70.3 Waco called the swim off after heavy rain made the water quality unsafe; Ironman Chattanooga made the same call; the Captiva Triathlon, in Southwest Florida, was made into a duathlon after an epic red tide bloom killed millions of fish and made the water unsafe for swimming; and the 2018 Nation's Escape Triathlon was canceled entirely. This latter race, with its Potomac River swim, had been particularly plagued with poor water conditions over the years. In an effort to clean up the Potomac, the race had teamed up with the Potomac Conservancy, a local advocacy group. Still, it wasn't enough. After years of canceled swims, organizers announced it wasn't returning in 2019.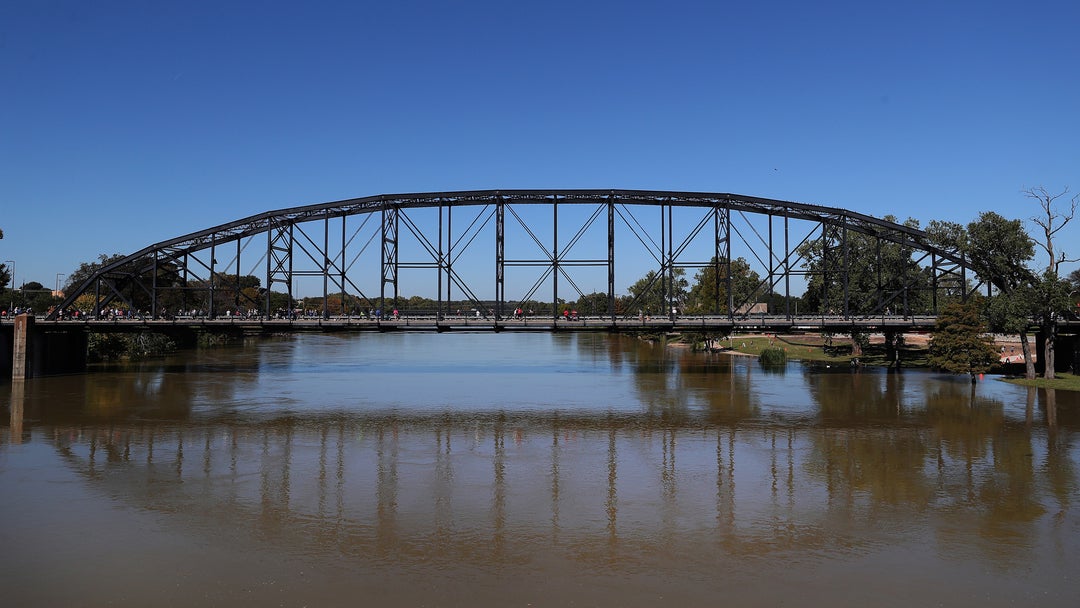 "There Wasn't A Whole Lot You Could Do Except Be Mad"
Last summer, Southwest Florida got hit with one of the worst algal bloom events in modern history. "Red tide is a naturally occurring thing," says Anne Reed, a Southwest Florida triathlete and writer. But what happened last year was a perfect storm of water conditions that resulted in disaster for fish, marine mammals, local tourism, and athletes. In a nutshell: While red tide exists naturally in the Gulf, the freshwater running into the Gulf was experiencing a cyanobacteria bloom. As cyanobacteria die, they provide nutrients for the red tide present in the Gulf. It was like throwing oil on a fire. The result was algae levels that were lethal to fish, dolphins, manatees, and extremely harmful to humans too.
According to the National Oceanic and Atmospheric Administration, red tide can affect the air, causing coughing, throat irritation, and breathing problems. Angie Ferguson, race director for the Galloway Captiva Triathlon, says she got a lung infection from being out during last summer's algae bloom. "I was a hot mess. I could not catch my breath," she remembers. On top of that, she had a race to put on—and no end to the bloom was in sight. "Our primary concern is athlete safety and volunteer safety," Ferguson says. The morning of her race, she walked out to the beach to find a major fish kill had unfolded the night before. "We had to go out and clean the beach because there were dead fish out there," she remembers. And if the water was toxic enough to kill fish, it wasn't safe for humans to be swimming in.
People got mad about the canceled race, about the fact that they couldn't run on the beach without getting sick, about the fact that dolphins were washing up dead. "When the cute animals started dying, that's when people really started noticing," Reed says. (And recently, dolphins in the area have been showing Alzheimer's-like symptoms, which has officials concerned about effects on human health.)
Protests happened. Rick Scott, Florida's governor at the time, declared a state of emergency. There was a lot of finger pointing for who was at fault, says Reed. But surprisingly, little organizing happened within the triathlete community. Both Reed and Ferguson were unaware of any triathlete-led efforts to change their beaches for the better. "I didn't feel there was a lot of ways you could help besides being mad and protesting or going and scooping up dead fish," says Reed, adding, "How in the hell are we going to change the amount of fertilizer and runoff?"
Gallay thinks small groups of committed people can make a difference, though. His group, the Hudson Waterkeepers, was able to push for $3.5 billion to help improve wastewater and drinking water treatment systems throughout the state. "You have no idea how much power people have if they just turn out and say, 'This means something to me,'" he says, pointing to river cleanups where 2,500 volunteers showed up. Those events—plus seeing 180 volunteers regularly helping with water quality testing—have shown politicians that this is an issue that can't be ignored.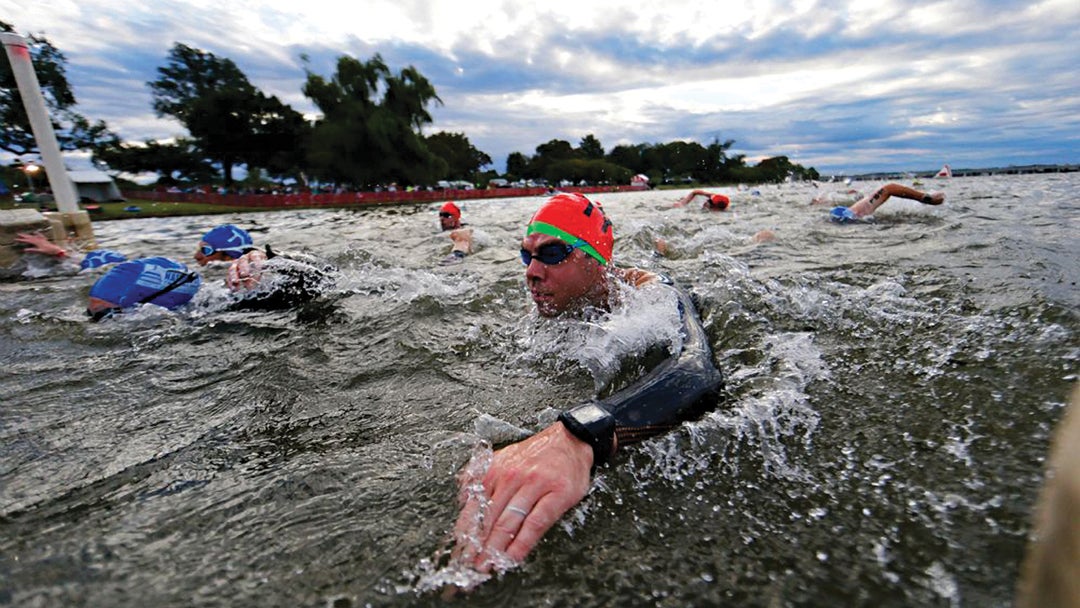 Taking Ownership of Clean Water Initiatives
In many ways, triathletes are the perfect group to lead this effort. We're organized (how else can we fit in 20 hours of training a week?). We're loud (best cheer squads ever). And we care not one ounce what other people think of us (see: peeing on our bikes to save 90 seconds in an all-day race).
Unlike a triathlon, however, there's no herculean effort involved in advocating for clean water. First: Vote. This sounds so simple, but, really, it matters. If you race in the open water, the open water is something you probably love. Even if your local elected official isn't a triathlete, find one with a common interest in clean water.
Next: Find and join your local advocacy group. Even if your politics don't mesh with your elected community leaders, working at the local level is so important because that's where decisions about wastewater treatment and flood control are often made. "I tell my members that I go to city council meetings so you don't have to," says Casi Callaway, the executive director and Baykeeper for Mobile Bay in Alabama.
If you don't have a water-specific organization near you, join your nearest environmental group, says Pete Nichols, the organizing director of clean-water-advocate Waterkeeper Alliance. These organizations are likely to have ongoing water quality initiatives (see below for a few ideas). Once you're hooked into your local advocacy group, get ready to take action when important issues arise. "Being a social media activist is very, very effective, and politicians pay close attention to social media," says Nichols.
The final step is easy. Callaway has known that triathletes are the secret weapon for protecting the Mobile Bay. In fact, when the folks organizing the Grandman Triathlon were looking for someone to take the race over, she jumped. "When people swim in the bay, we feel they start to take ownership over it. They love it. They care for it. They take care of it," she says. Each year, her organization puts on the race, and each year she notices a few more triathletes joining her roster of donors. "You look at people who want to run and bike and swim, they are some of the healthiest people out there," Callaway says. "Their bikes cost more than my car. So they want to be able to ride their bikes. They want to be able to swim. They're looking for the best equipment, and they're thinking about what that water looks like, and the one thing I don't want them to ever do is fear jumping off a pier in Mobile Bay."
Stevens, who has had nine surgeries since being diagnosed with Crohn's disease, says he now fears open-water swimming just a little bit. But he's working on getting over that fear, and he wants to spread the good word on how important clean water is to other triathletes. Ten years after his diagnosis, he's back in the sport. He's even helping a company develop an ostomy bag—the bag that collects his waste, since he no longer has a colon—that will work for triathletes, and Ironman Wisconsin is on his calendar for this summer. Despite his own limitations, possibly caused by the sport he loves, Stevens hopes to still step into Lake Minona in the fall and enjoy something all triathletes should have a right to: a swim that won't make them sick.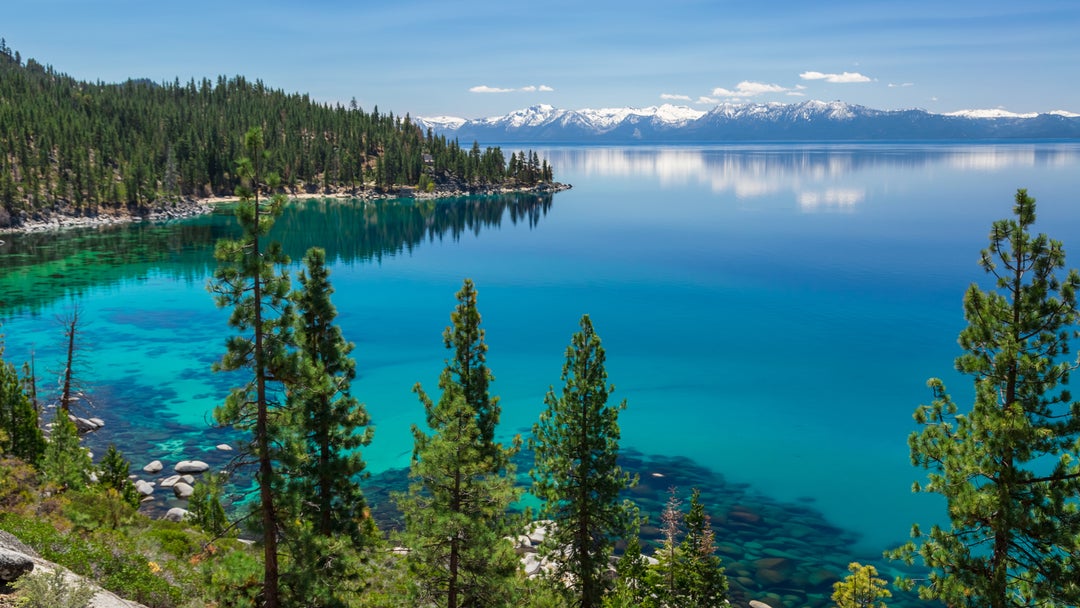 The Best (And Worst) Swimming Holes
Best Clean Water: Lake Tahoe
It's not perfect, but both Pete Nichols, the organizing director of the Waterkeeper Alliance, and Bart Mihailovich, the group's organizing manager, feel it's a U.S. lake that is doing particularly well. Aggressive efforts to move wastewater from developments near the lake out of the Tahoe watershed—instead of dumping it into the lake—have helped "keep Tahoe blue." Jump right in, this water is just fine.
Work In Progress: The Hudson
"It's a huge success story," says Nichols. After World War II, factories along the Hudson took to dumping waste in the river. "It was so polluted by industry that the fishery basically crashed," he says, adding that fisherman banded together to lobby for change. It's still not perfect. American Rivers just put the Hudson on its list of America's most imperiled rivers, but things are definitely looking up.
Most Improved Clean Water: The Cuyahoga
Fifty years ago, Ohio's Cuyahoga was so polluted it literally caught on fire. Yes, toxic waterways can catch re. The Cuyahoga was the impetus for passage of the Clean Water Act, and it's so much cleaner than it was 50 years ago. Today, it's a mostly healthy waterway that welcomes paddleboarders, kayakers, and swimmers.
Need Improvement: The Upper Mississippi
American Rivers listed the Upper Mississippi as one of its most endangered rivers due to illegal levees being constructed along its banks. These levees cut the river off from its traditional floodplains, causing flooding in local communities and the threat of contamination that comes with severe floods. As stronger storms bring more rain and runoff to agricultural areas surrounding the river, we can expect to see more nitrogen and bacteria entering the waterway.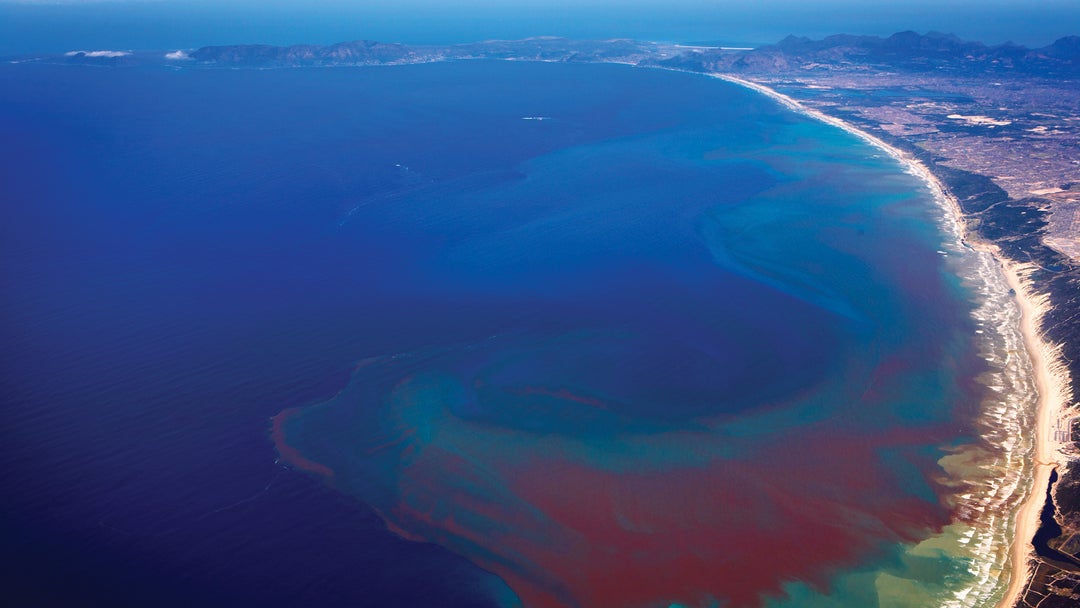 Support Clean Water in the U.S.
Your donations may feel small, but they really do help. If you want to support clean water in the U.S., considering donating—or volunteering—with one of these groups:
Surfrider Foundation
Live near a coast? This is the organization keeping your beach pristine. Surfrider has 81 chapters across the country, with groups focusing on water quality, fighting offshore drilling, and curbing plastic pollution. Surfrider.org
Waterkeeper Alliance
This network of local waterkeepers advocates on both the local and national level for water quality issues. It's best to join your local group, if you have one. No chapter near you? If you're not in a position to start your own, the national org is worth giving to. Waterkeeper.org
Project WET
This education-focused charity is building a worldwide network of educators who can preach the clean-water gospel. If passing the good word on conservation to the next generation is important to you, this is your best bet. Projectwet.org
Ocean Conservancy
This group focuses on science-based solutions to our oceans' biggest issues, from ocean acidification, to microplastics and saving endangered sea life. Oceanconservancy.org
American Rivers
Combining national advocacy and lobbying with strategic fieldwork in endangered rivers, this group is monitoring some of our country's most imperiled waterways. From hosting river cleanups, to advocating for dam removal—to restore the natural flow of rivers—this group touches almost all aspects of river health. Americanrivers.org