3 Pro Triathletes Who Manage Successful Side Hustles
It might surprise you how many professional triathletes balance side hustles—both as a way make ends meet and as a springboard for post-racing careers.
Heading out the door? Read this article on the new Outside+ app available now on iOS devices for members! Download the app.
On the surface, it can be easy to think that pro triathletes have enviable lives: traveling to international races, shaking hands with sponsors, and training all day, every day. The reality though is that triathlon is not an easy sport to do as a long-term career. Pay (both at races and by sponsors) only comes if you're consistently performing at the top level. With high competition, injuries, and the reality of aging, that's not an easy feat to accomplish. To balance out the uneasiness, several pros find creative ways to start their own side hustles while still maintaining a pro-level training volume. Three professional triathletes-turned-business-owners share how they've found the balance.
Beth McKenzie – WYN Republic
Beth McKenzie is a veteran in the pro triathlon scene and she has racked up plenty of podiums to prove it. This mom of two is also pioneering (alongside her husband, fellow pro triathlete Luke McKenzie) a growing triathlon apparel business: WYN Republic.
WYN Republic officially launched in July 2017, just two weeks before McKenzie's second daughter was born. "Brilliant planning," on her part, McKenzie jokes.
Despite WYN's early success, McKenzie was upfront about admitting that starting a business as a side hustle isn't easy.
"Financially, starting a business the way we did was a huge risk," McKenzie admits. "We put all of our personal non-retirement savings into start-up costs and buying a solid amount of inventory."
To make their investments work, both Beth and Luke are hustling hard on WYN Republic between training sessions.
"The biggest hurdles have been figuring out how to manage a global business [in the U.S. and Australia]," notes McKenzie. "We still work out of home offices and don't yet have any full-time staff."
The duo is grinding it out daily—and it is paying off. McKenzie says that business is good, and in the coming year, WYN Republic will expand with a focus on social responsibility.
"I try to 'do it all,' but nobody can, so I just 'do my best,'" McKenzie affirms.
Rachel Joyce – REINAS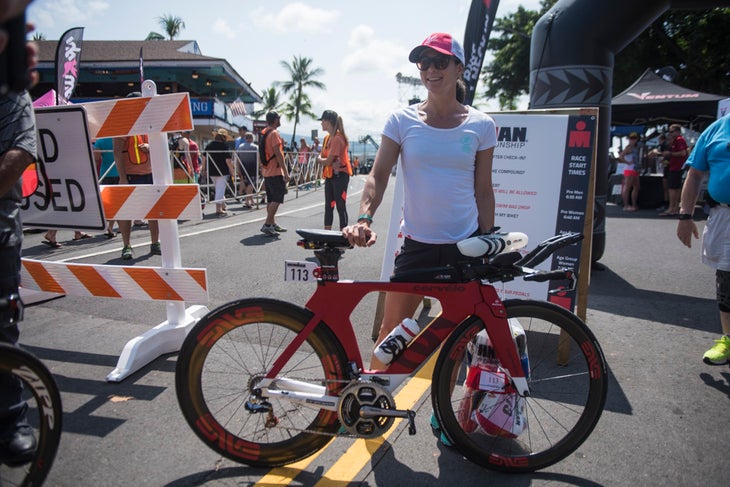 Rachel Joyce is a Kona podium pro triathlete and a legendary name in the sport. Joyce is also mom to a toddler and is expecting a baby any day. Her next career and current side hustle: a startup called REINAS. (Reinas is the Spanish word for queens.)
The brand launched in the summer of 2018 with women-specific triathlon workshops in Boulder, Colo.
"In these workshops, we combined a practical triathlon skills session [with] a mental skills workshop," Joyce says. "We (Joyce and her business partner, Dana Platin) both believe that leadership and sport can provide us with the tools to empower ourselves to reach our true potential."
As a former lawyer who balanced her early pro career with practicing law, Joyce is no stranger to the investments major projects require.
"I learned from my triathlon career that growth is a process and investment early on (in time and energy) is necessary to lay the foundations for future success," Joyce says.
REINAS has plans to expand in the Colorado area in 2019. Joyce and Platin are leaving "no stone unturned" in the quest to provide the best REINAS experience for women. The pair is also exploring a non-profit aspect of the brand.
While Joyce's schedule isn't likely to lighten up anytime soon, the storied athlete notes that she is "energized" by the tasks at hand, and that's due to her perspective.
"I see balancing these different things as a privilege—I enjoy them all in different ways, and each has its own challenges."
Steph Corker – The Corker Collective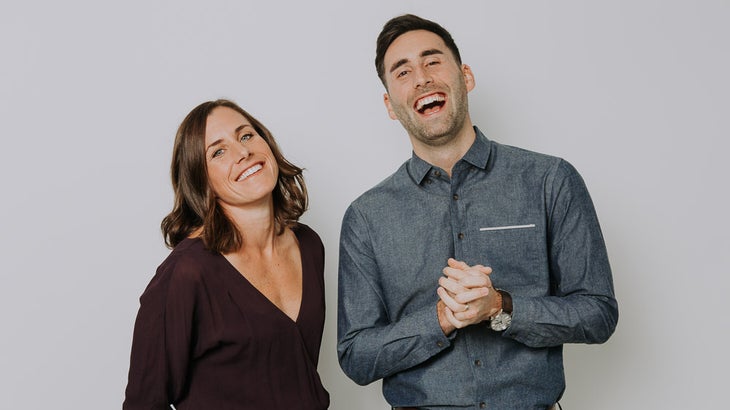 Meet Steph Corker, a third-year professional triathlete who also co-founded The Corker Collective alongside her brother, Matt.
The Corker Collective is a human capital consulting firm, helping businesses acquire great talent and develop remarkable leaders. Consulting, much like triathlon is a beautiful juggling act. Corker let us in on what her path to the present has been like:
After over a decade in the corporate jungle, including six years at Lululemon, Corker, who was the overall amateur female at Ironman Canada in 2016, decided to take the plunge into being both a newly minted pro triathlete and her own boss.
"I realized no one was going to give me permission to chase my dreams [in both triathlon and my career]," Corker says. "My brother told me if I ran a successful business on my own for a year, he'd come join me. I've never worked harder for anything, ever!"
Fast forward to the present, where Corker has chased start lines around the world as a pro including Ironman South Africa, Ironman Austria, and Challenge Roth, while continuing to run her sucessful business with her brother, serving companies like Google, Stitch Fix, and Outdoor Voices.