2015 Triathlete Swimsuit Feature: Bermudian Bliss
Our triathlete models explore the island's pink beaches and turquoise coves in the latest active swim styles.
Heading out the door? Read this article on the new Outside+ app available now on iOS devices for members! Download the app.
Our triathlete models explore the island's pink beaches and turquoise coves in the latest active swim styles. Plus: How to find the right suit for you. Photographs by Jeff Clark hair and makeup by Marlena Robbins.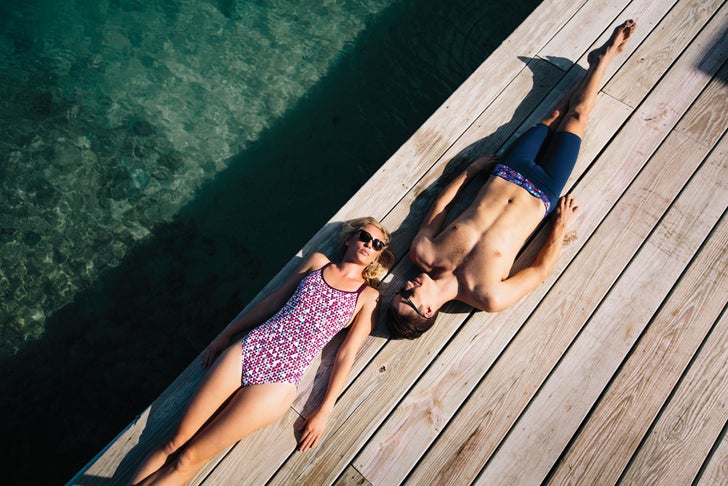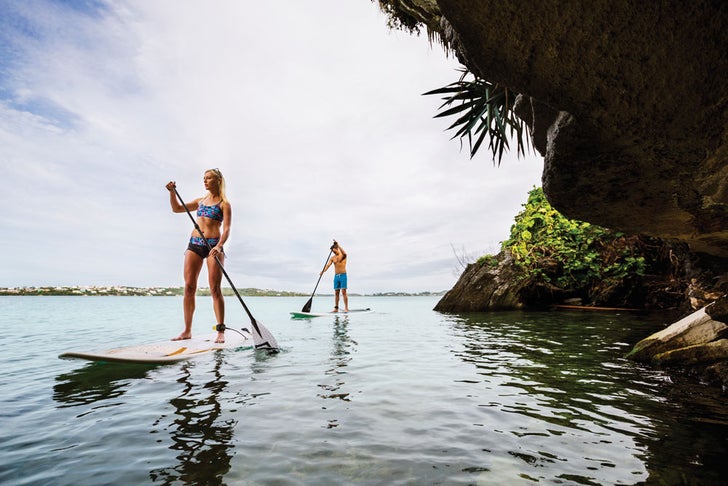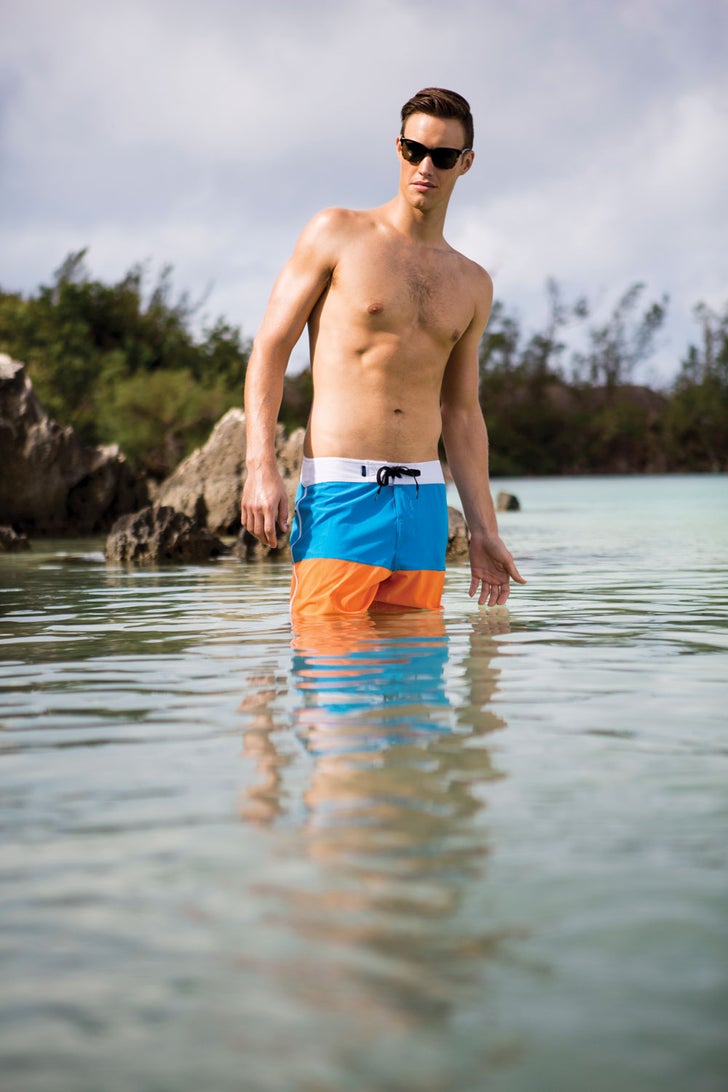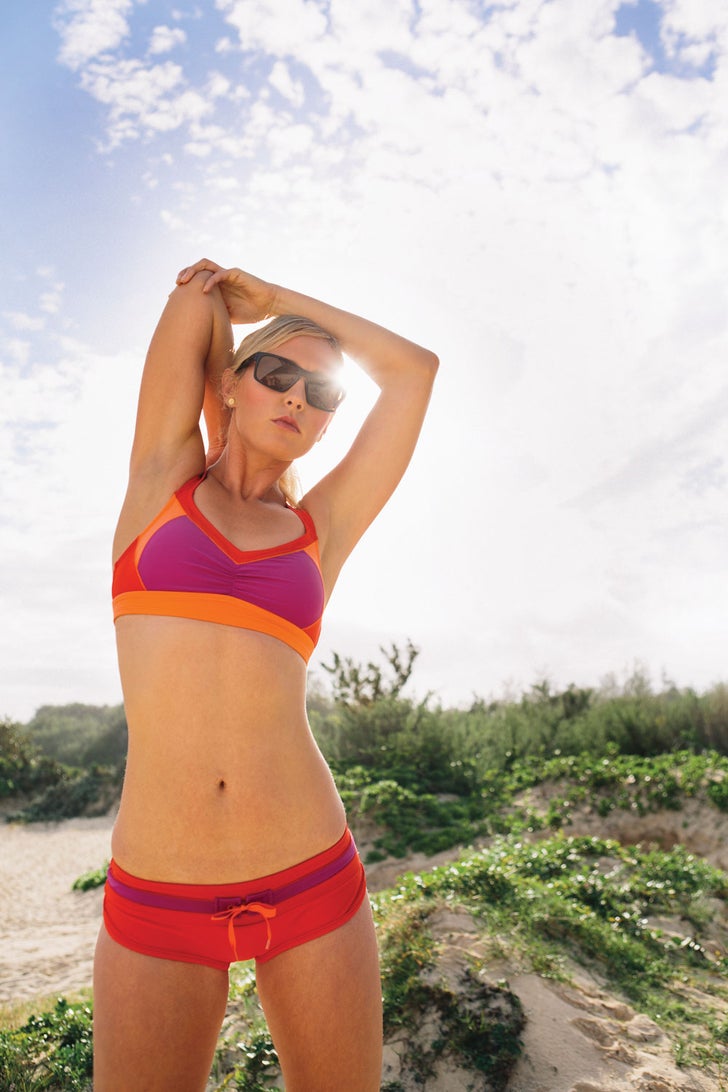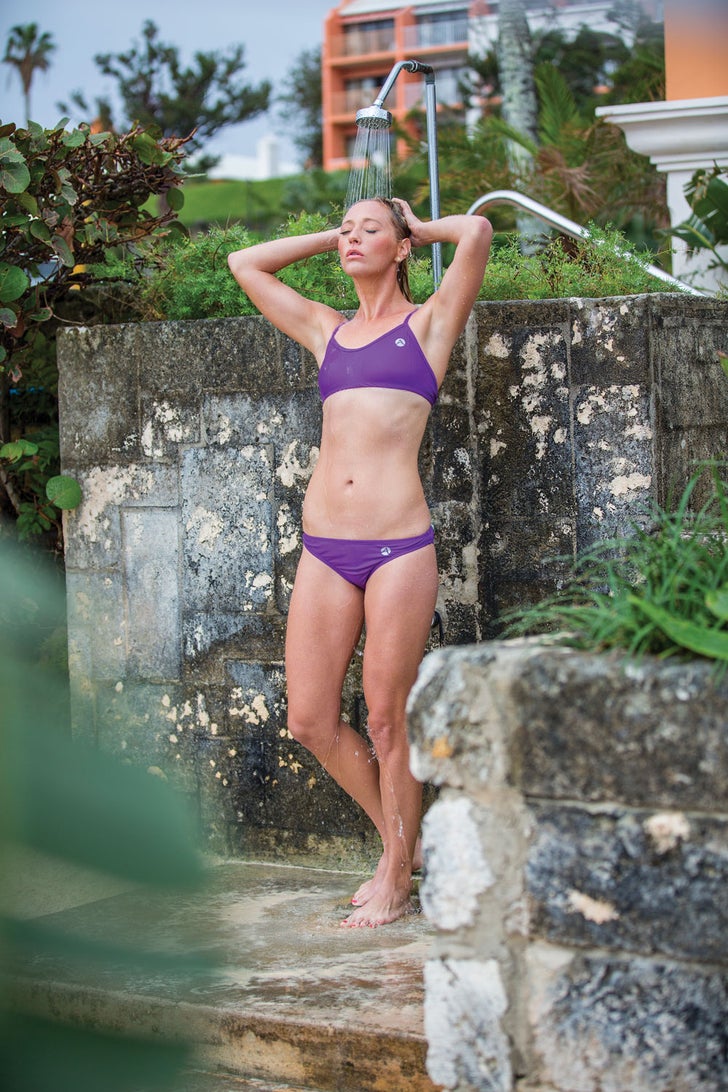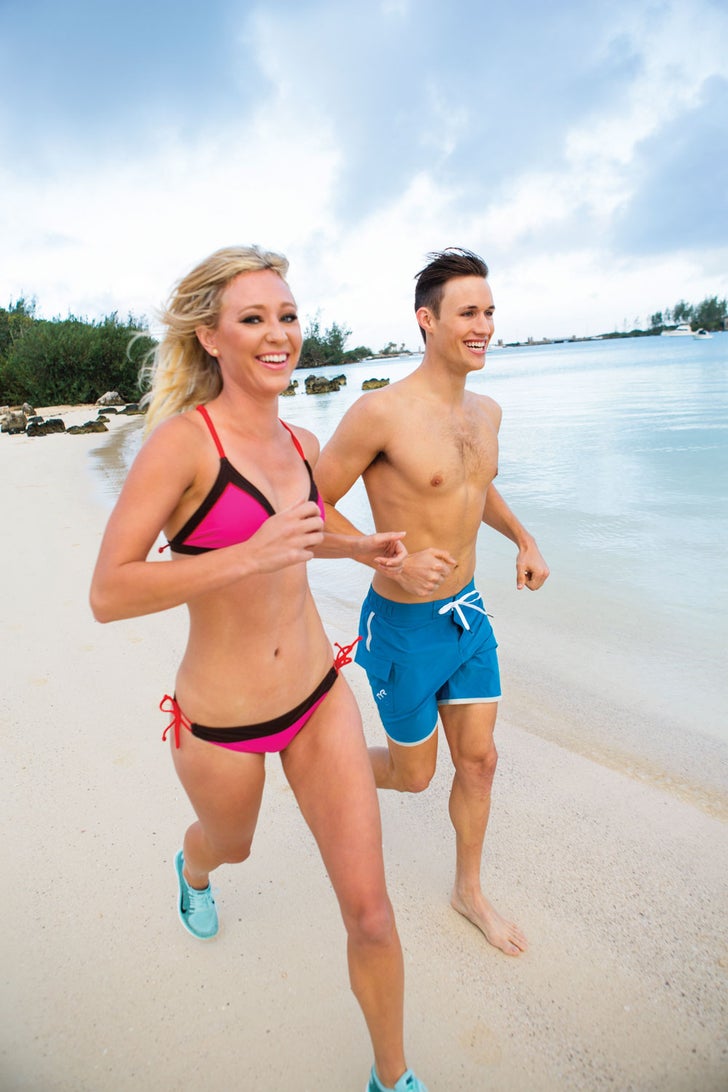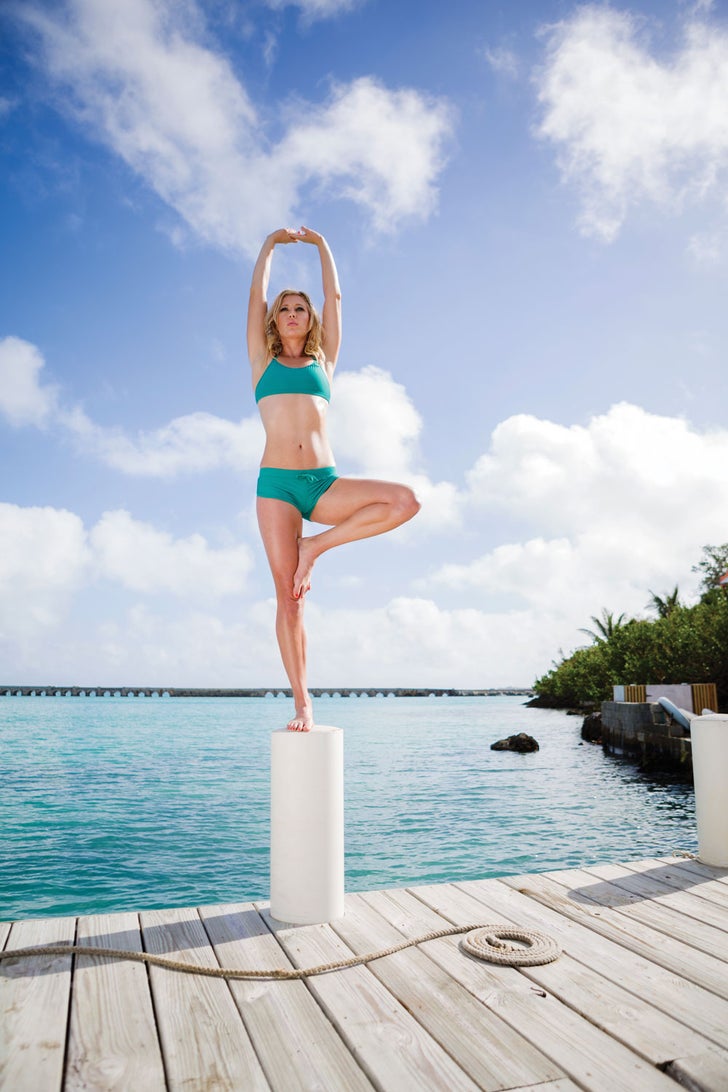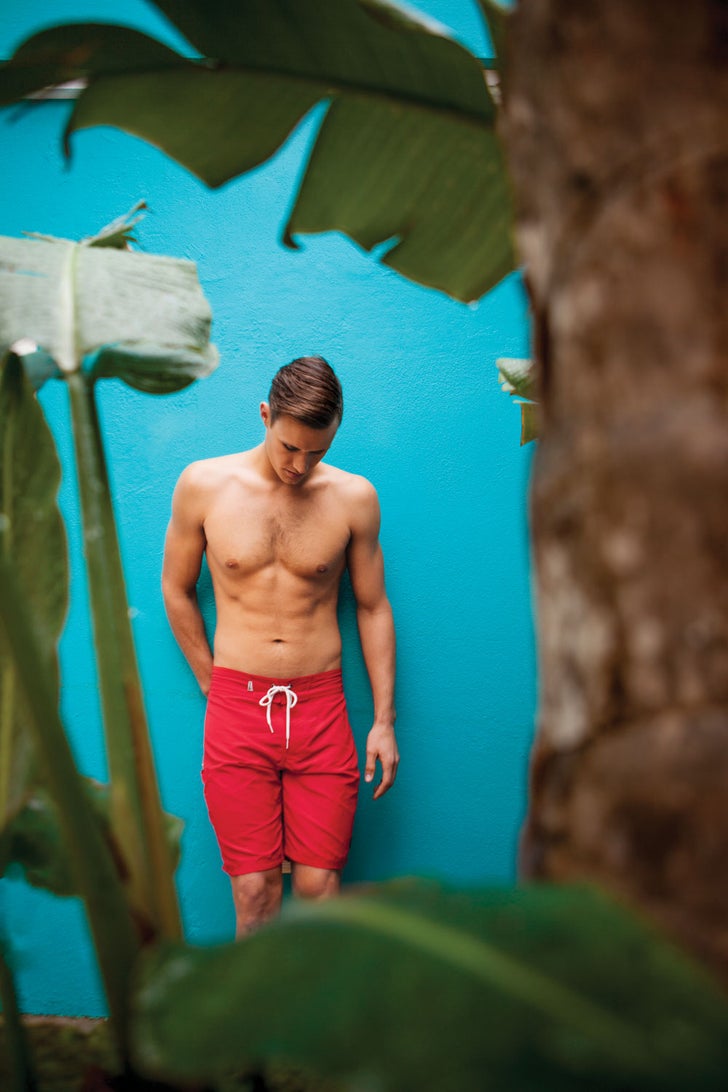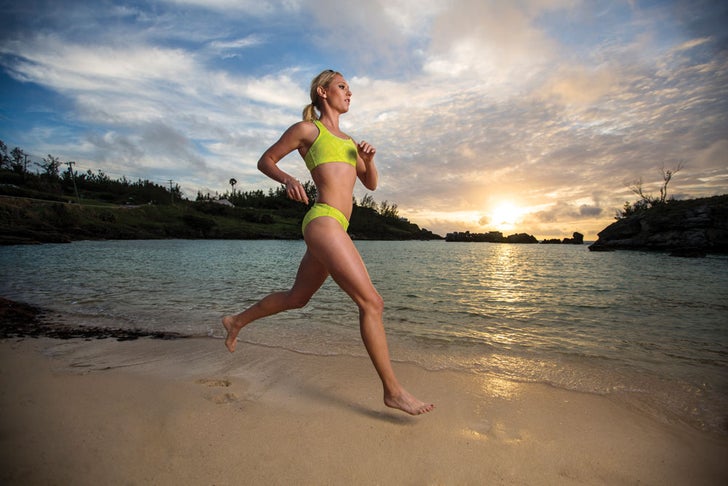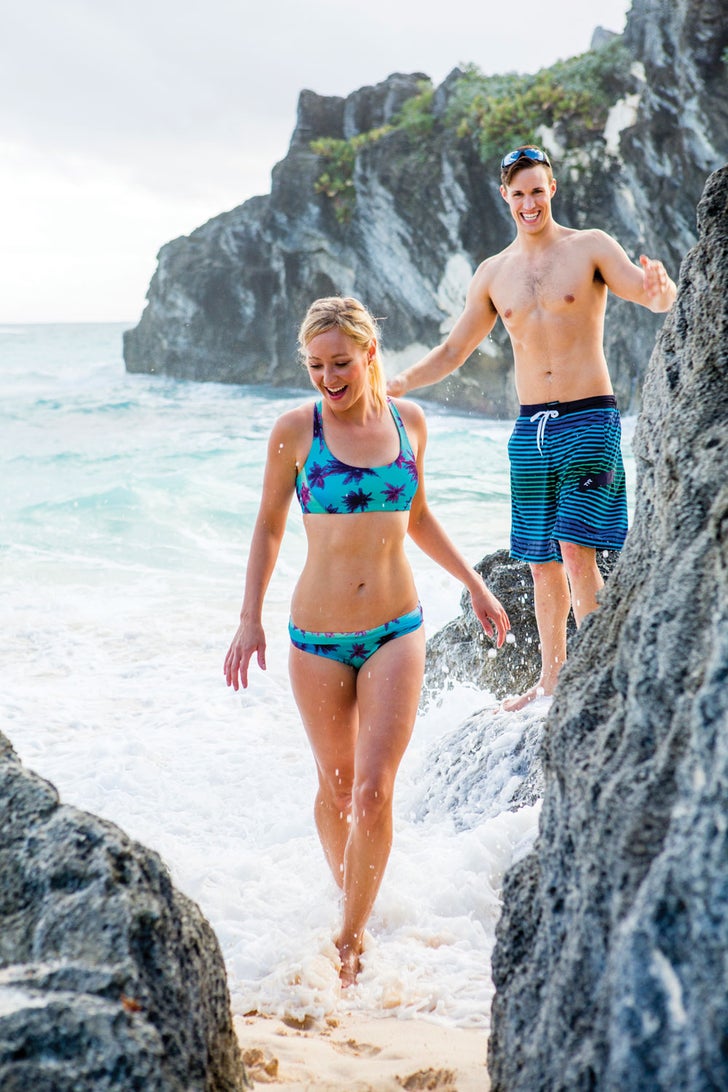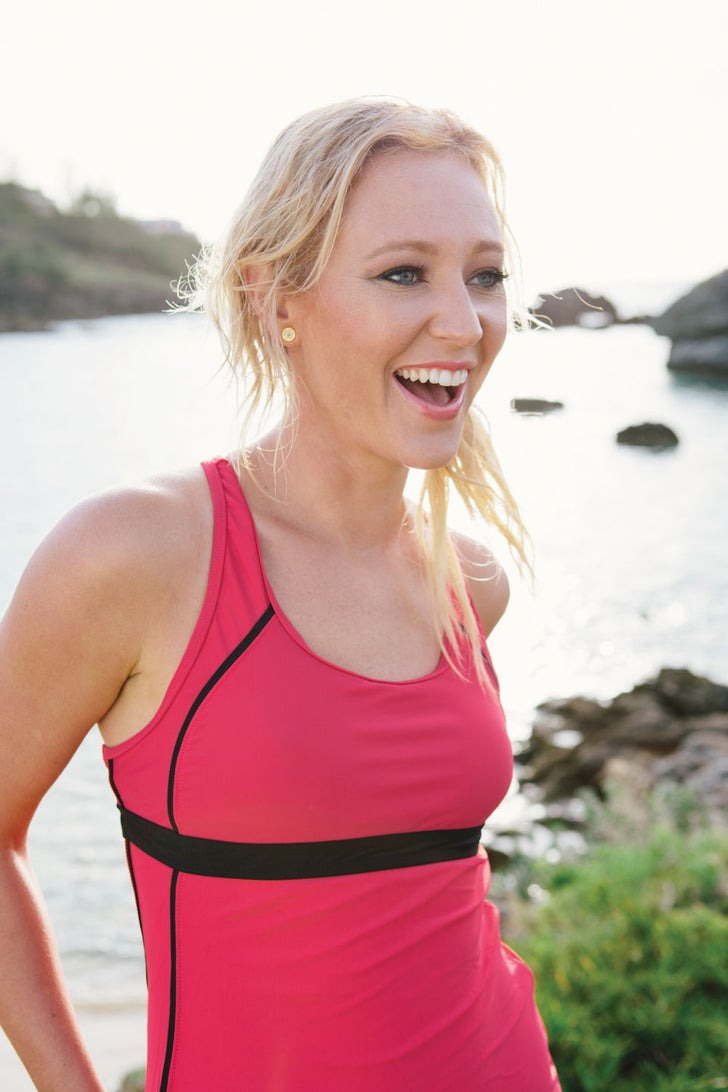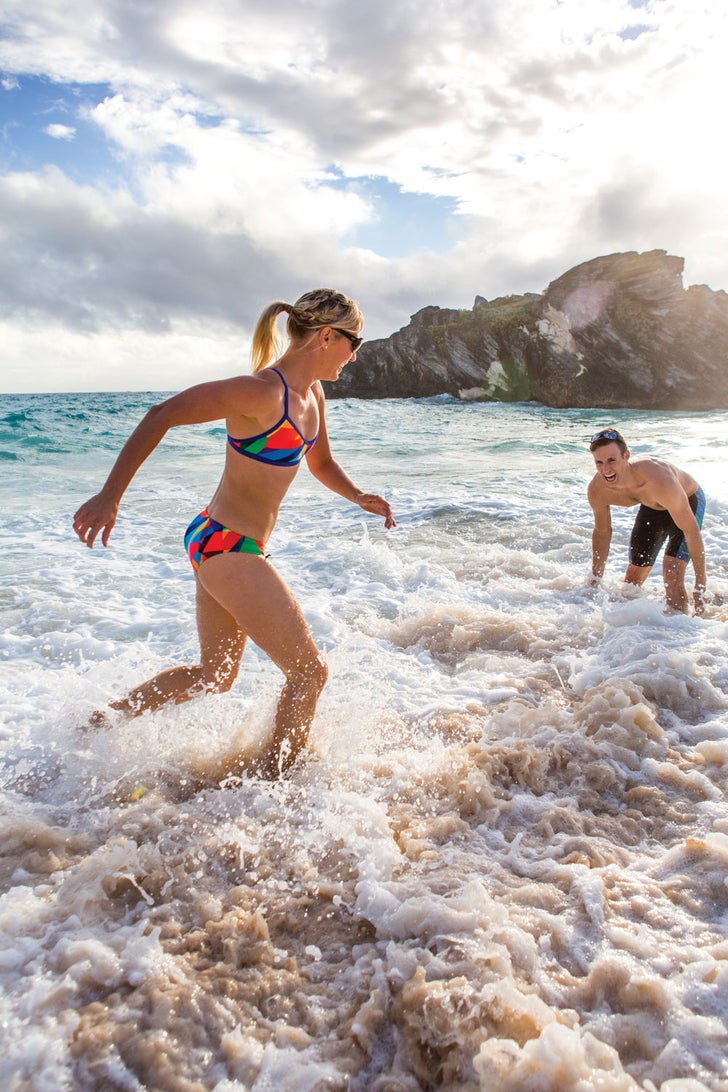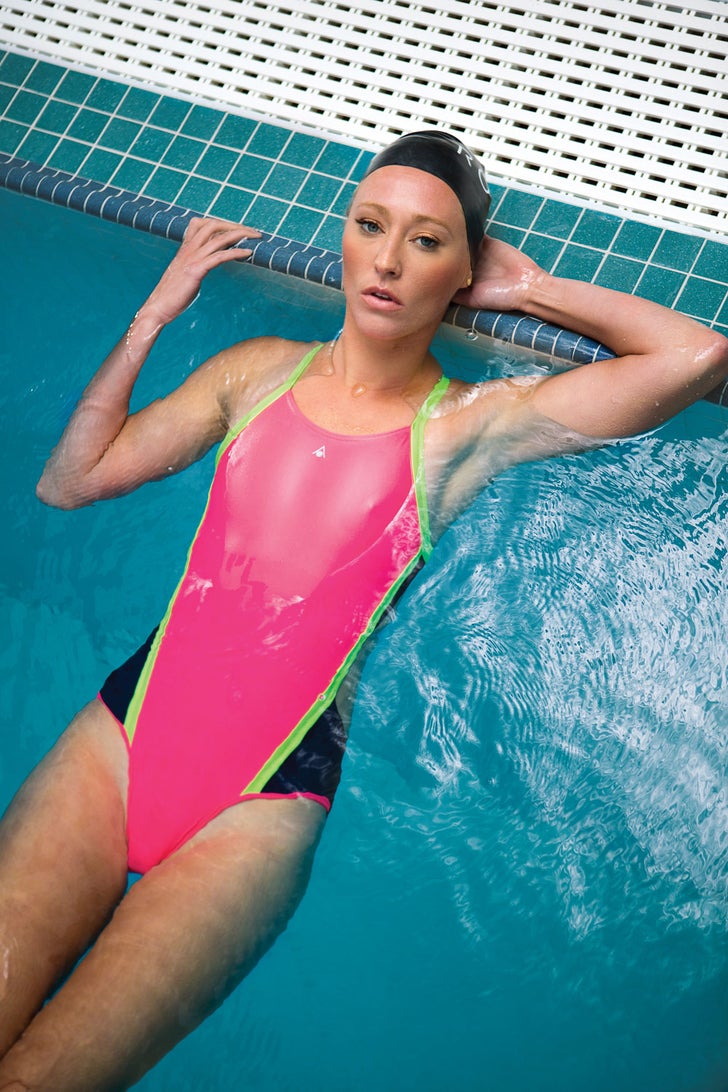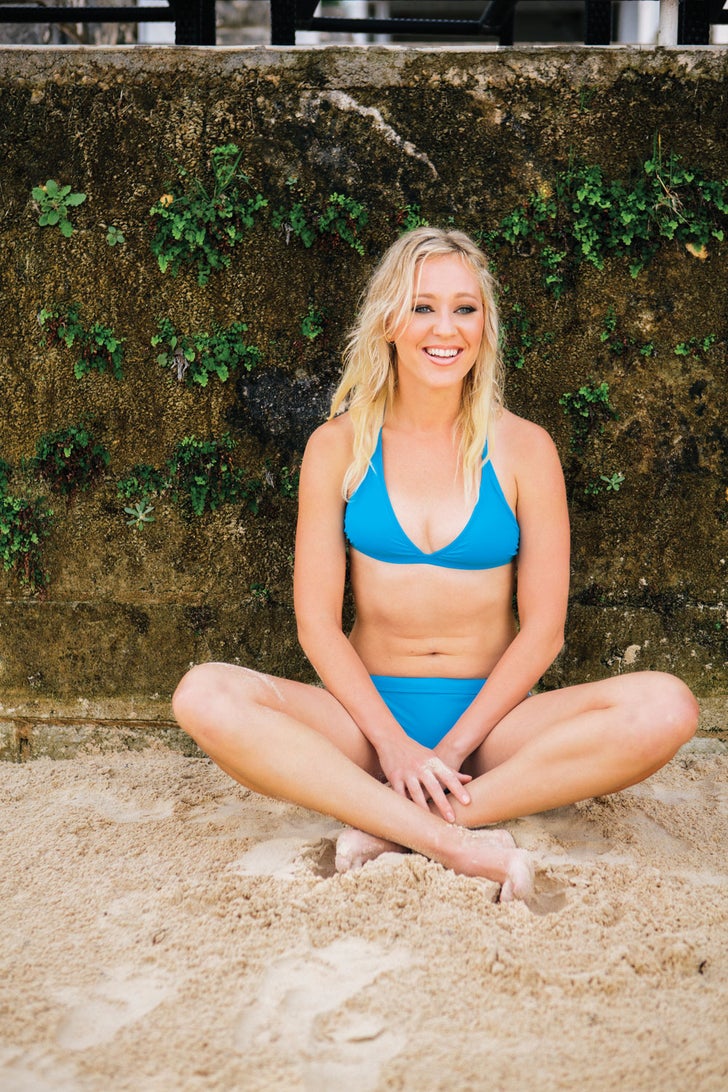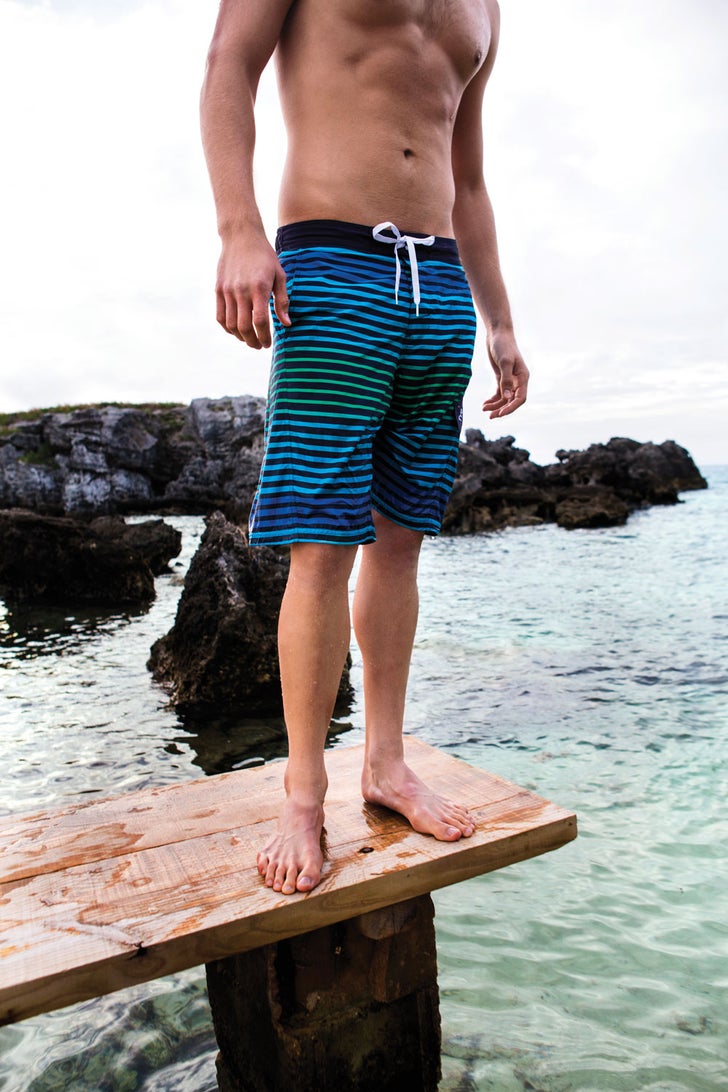 You could win a trip to Bermuda! Learn more about the island here and enter to win here.
How To Find The Right Suit For You
Finding the most flattering (and functional) active swimsuits for a specific body type can be a tall task. That's why we sourced expert opinions from a competitive swimwear buyer for SwimOutlet.com and the swimwear designer and long-time triathlete behind Betty Designs. For women with broad shoulders (or "swimmer's shoulders"), look for printed patterns, like this Carve Designs one-piece suit, which draws attention away from your shoulders, says Megan Mills, SwimOutlet.com's associate category manager for aquatics. Thicker straps can also break up the appearance of wide shoulders; however, halter-style tops only accentuate them.
If you'd like to make full hips and thighs appear smaller, look for "extra leg coverage," Mills says, like in these TYR boyshort-style bottoms, and avoid any high-cut leg designs.
While men have fewer options in swimsuits, there are benefits to each of the swimwear styles, Mills says. A boardshort style, like in these Dakine trunks, is versatile for any type of swimmer, and easily transitions between recreational purposes and lap swimming while offering full leg coverage. Jammers, which have a compressive fit to just above the knee, offer leg coverage and a "sleeker feeling," she says, which can lead to a faster time in the water. Swim briefs feature a minimal cut and are typically worn in training by more experienced swimmers, as it gives legs "full freedom of movement" and a less constricting feeling.
When it comes to deciding between a two-piece suit and one-piece suit, go with what you feel most comfortable in, says Kristin Mayer, a triathlete and the owner of the triathlon apparel brand Betty Designs. "Even though people swear swimming laps in a one-piece suit is faster due to less drag, I wear a bikini all the time—I just feel more feminine in it," she says. "The best suit is the suit you feel your best wearing to the pool."
For larger chests, Mills recommends full neckline coverage, a contouring side splice design and thick straps, like in this Sporti tankini top. Also, built-in soft cups can be helpful: "Like a sports bra, soft cups provide bust support while in the water," Mills says. "Speedo and TYR are among the top brands that provide a fashionable and functional fit for a swimmer that desires extra support." Women with large busts should avoid deep V-neck designs.
Vertical graphics and asymmetry can elongate your figure, Mayer says, so athletes looking to disguise a tummy can benefit from the side splice design on this Aqua Sphere one-piece suit. Mills recommends looking for suit styles that feature compression, color blocking and two-piece bottoms with a higher waist. Stay away from low-waisted bottoms, or any cut-out designs on the side of the stomach.
Meet The Models
Kristen Palmer
In 2013, age-group triathlete Kristen Palmer traded the snowy winters of Ontario, Canada, for the pink sands of Bermuda's beaches when she got a job as a chartered accountant working for PwC Bermuda. So when she was selected to model for the Triathlete shoot, she didn't have to travel very far.
At the time of her move, Palmer was also getting more invested in triathlon, which paired well with Bermuda's mild, training-conducive weather. As a runner in high school as well as a provincial volleyball and ice hockey player, she now enjoys the individuality of triathlon (so she can determine her own training schedule) and uses the sport as a way to find balance in her life outside of her high-pressure career. "It's almost a sanctuary [for me]," she says, "especially here in Bermuda, because it's so beautiful that when you're training, you wish you could stop every 10 seconds just to take a picture."
Palmer, who is coached by and trains with her boyfriend, Mark Robinson, is racing Ironman Frankfurt this July and ran the Boston Marathon earlier this year. She's found success in triathlon so far, and raced at the ITU Age Group World Championship in Edmonton in 2014 for Bermuda. "[Triathlon] is so available, it's right at your fingertips here," she says. "It's such a sense of community. … The big thing for me is the family that you develop from doing a sport like this."
A first-time swimsuit model, Palmer's developed a "whole new appreciation" for modeling. "It's been the most incredible experience," she says.
Rob Thwaites
Orlando, Fla., native Rob Thwaites is no stranger to the camera—he was a professional model on runways in Milan and Miami Beach before he decided to finish school at the University of Central Florida. It was while in school that he first started focusing on triathlon training. Not only were long rides and runs ways to "let loose and relax mentally from the stress my classes had created," he says, but they were also a way to "stay ahead of genetics." In 2009, Thwaites' grandmother died of heart disease, but she also suffered from high blood pressure, high cholesterol and type-2 diabetes. Thwaites' mother is a stage-3 breast cancer survivor, and his dad survived prostate cancer and battles high blood pressure and high cholesterol.
Despite the deck being stacked against him, so to speak, Thwaites' father, 50 years old and 40 pounds overweight, trained for months to race in his first triathlon in 2010. Inspired by watching his dad, Thwaites did his first triathlon a few weeks later. Modeling took him away from triathlon for a while until he was at UCF. He joined the UCF tri team and soon enjoyed the camaraderie as much as the workouts. "Not only is triathlon training a way for me to stay active and keep a good work-life balance, but the races are a social event, where I get to compete against my training partners and friends," he says.
Thwaites now works for a clinical research company, where he coordinates clinical trials to research neurodegenerative diseases such as Parkinson's and multiple sclerosis. He's stepped up his triathlon game the last few years—he's podiumed at several local races, and completed 70.3 Augusta, 70.3 Florida and the 2014 Ironman Florida. This year, he plans to race some more Florida races, including St. Anthony's and Heartland Triathlon, before finishing the season at Challenge Florida in Venice Beach.