Week 7: The Hardest Part Begins
Heading out the door? Read this article on the new Outside+ app available now on iOS devices for members! Download the app.
Welcome to Week 7
This week is the first of three key training weeks. We'll hit race intensity three days this week to help prep you for your upcoming event. But, in order to set you up for the coming weeks, it's important to recover just as hard as you're training. We'll also discuss course logistics this week to help make sure you know what to expect—and that you can plan accordingly—during your race.
If you're just joining us: Be sure to start at the beginning! Go back to the course intro so you're prepared and have the foundation for the 10-week training program.
Section divider
Week 7 Key Sessions
Here are your key sessions for the week. Remember, they're the most important and shouldn't be skipped. Check out (or set up) the detailed calendar in Today's Plan (directly access the plan here) or the downloadable training calendar PDF.
Long run (100 minutes as a run/walk)
Long ride (3 hours at Zone 2 effort)
Key swim Wednesday, with longer, hard intervals
Race specific 70.3 ride on Wednesday, repeats for a second time
Extension of transition run on Saturday at 70.3 goal pace
Section divider
Understanding Race Day
6 Keys to High Performance Results:
Preparation
Preparation
Preparation
Execution
Execution
Execution
Section divider
Race-Day Logistics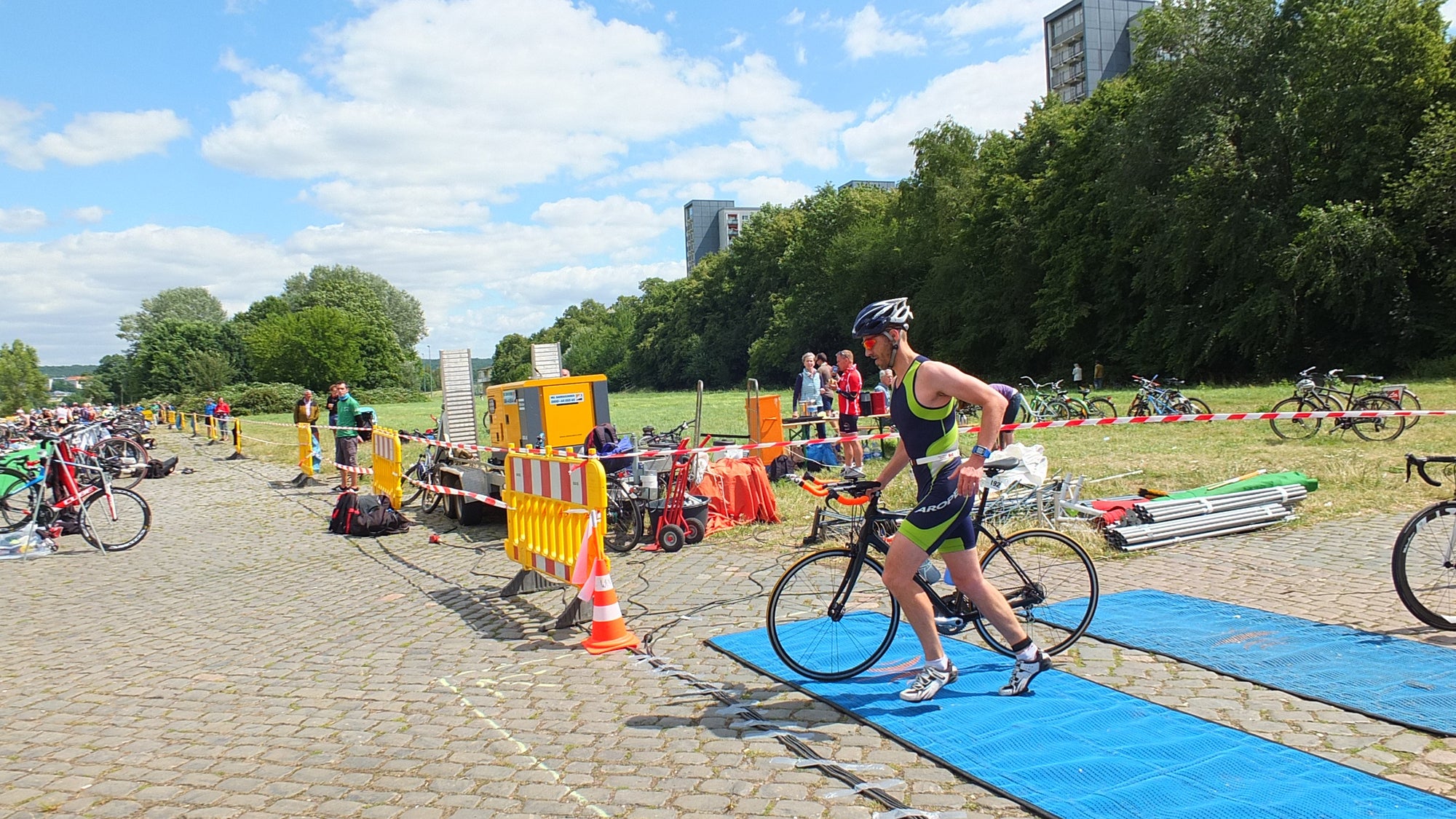 It's important to have at least some basic course knowledge before your race. Here are some things to think about as you study the course—and some things to check and confirm when you arrive on location:
Learn the routes
Find out the check-in and transition-close times
Know the mount/dismount line locations (once you arrive at the race)
Know the swim exit
Know the run and bike exits from transition (typically called "Run Out" and "Bike Out") and where your transition spot is in relation to the exits and entrances
Know the total number and location of aid stations
Plan Your Schedule
Download our example race-day schedule to help you plan ahead. Doing so will help reduce stress, and make sure you're prepared for your best 70.3.
Know the Rules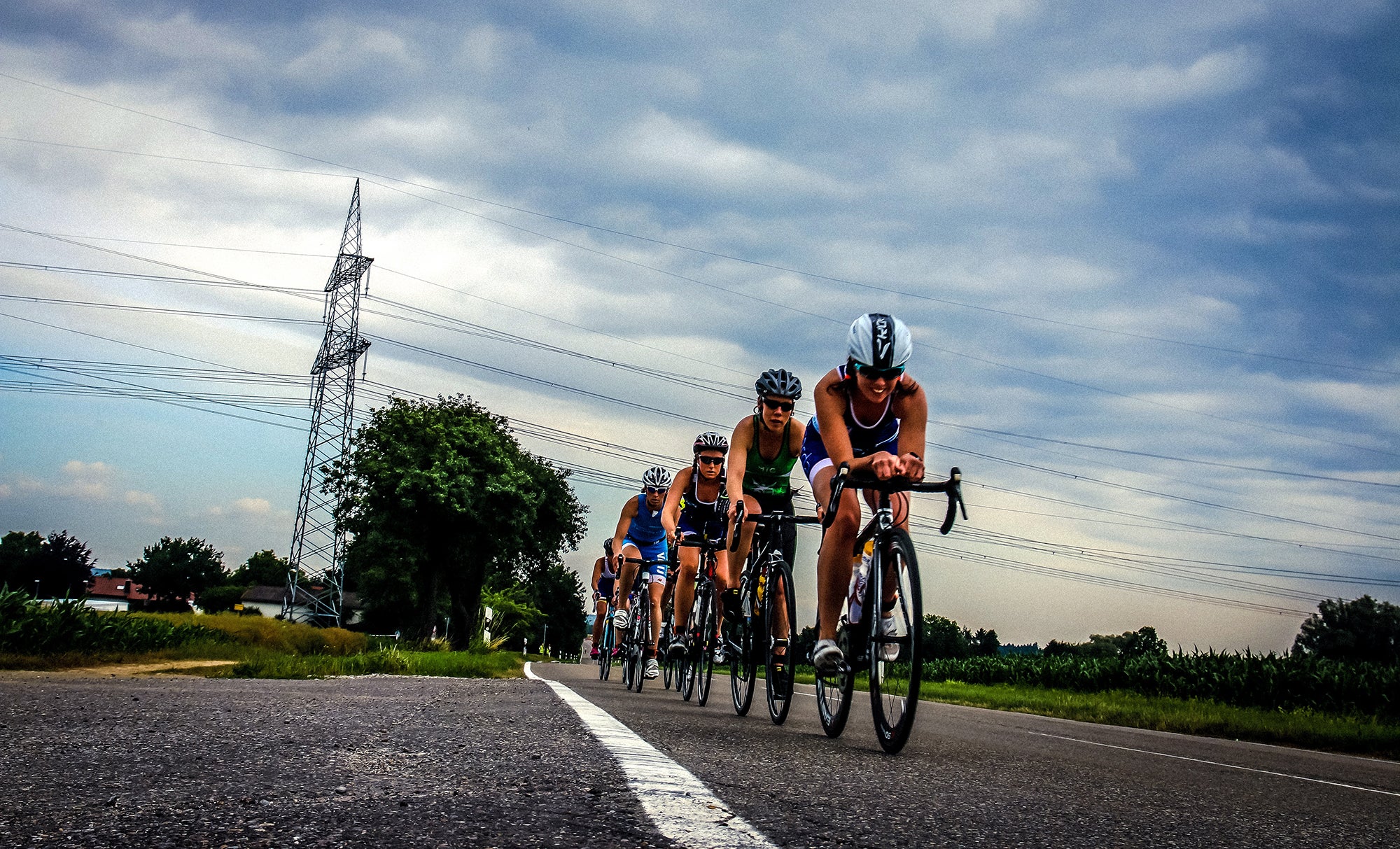 There are some common rule violations that are very easily avoided. Know the rules in order to avoid the penalties. Here are some of the most common violations.
1) Bike drafting
In general, you need to stay six bike lengths apart while on the bike course. Once you get within that, you have 25 seconds to pass the rider ahead of you. If you fail to pass or fail to do so within the 25 seconds, that's a drafting penalty.
2) Bike blocking
You need to stay to the right as much as possible, allowing faster riders to pass you on the left.
3) Littering
There's generally a litter-allowed area near an aid station, so make sure you aren't dumping (or accidentally dropping) litter along the course.
Prep your Gear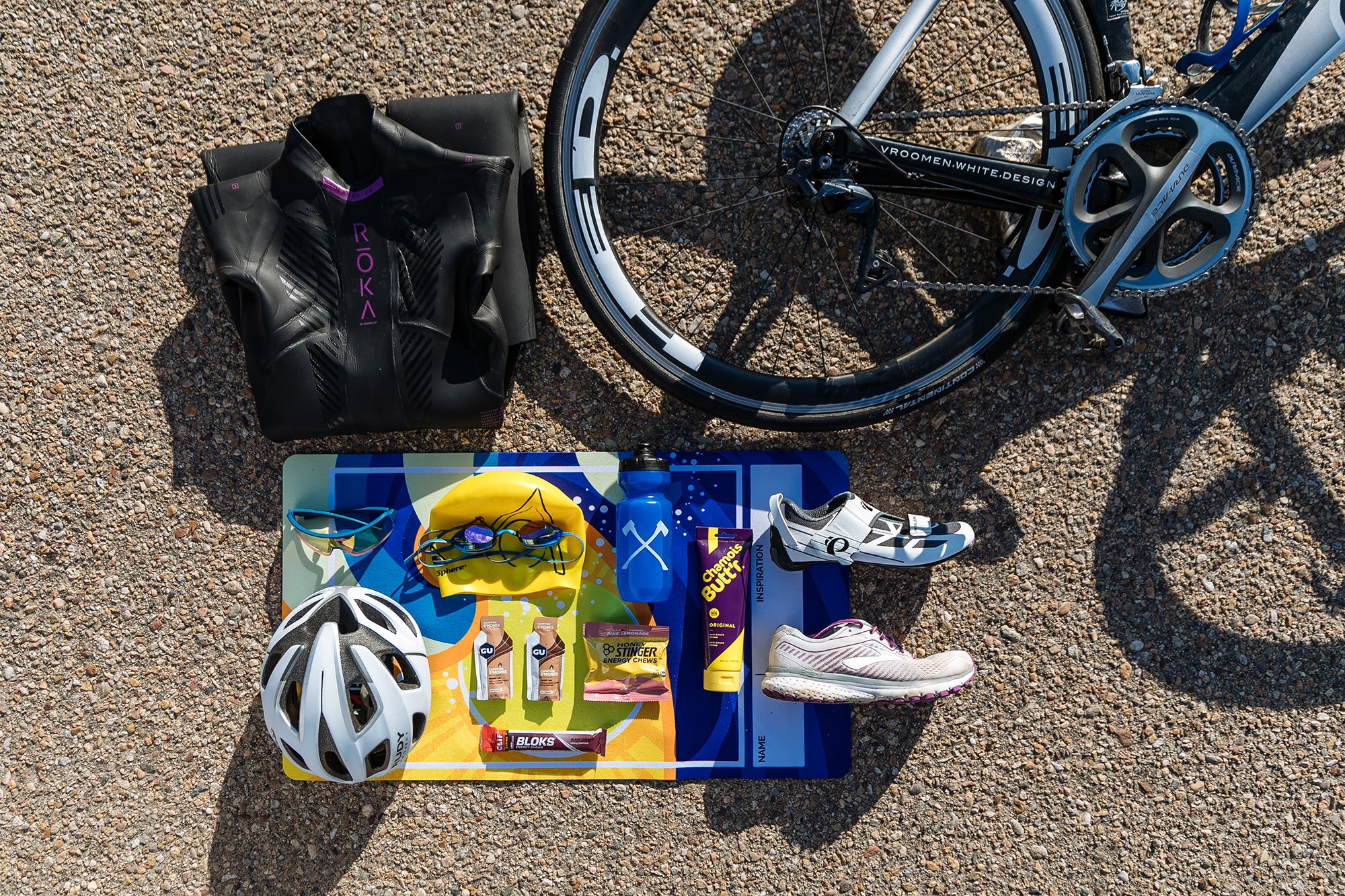 While you still have some time to dial in your gear for race day, it's important that you at least currently have all your gear. Don't wait until the last minute to determine you need more energy gels, to repair your wetsuit, or find out your back-up goggles are missing.
Want to double-check everything? Download our gear checklist to help identify what you may want or need on race day.