Photo: Getty Images/iStockphoto
Heading out the door? Read this article on the new Outside+ app available now on iOS devices for members! Download the app.
Welcome to Week 8
This week we'll start to achieve our peak performance, with your max loads during many workouts. This is the week that'll be your game changer. You'll be dialing in your race-day nutrition, logistics, gear, and fully understand how your body feels when you're operating at your best.
If you're just joining us: Be sure to start at the beginning! Go back to the course intro so you're prepared and have the foundation for the 10-week training program.
Section divider
Week 8 Key Sessions
Here are your key sessions for the week. Remember, they're the most important and shouldn't be skipped. Check out (or set up) the detailed calendar in Today's Plan (directly access the plan here) or the downloadable training calendar PDF.
Long run (100 minutes as a run/walk)
Long ride (3 hours at Zone 2 effort)
Key swim Wednesday, with longer, hard intervals
Race specific 70.3 ride on Wednesday, repeats for a second time
Extension of transition run on Saturday at 70.3 goal pace
Section divider
Lesson of the Week: Final Race Prep
Fine-Tune and Test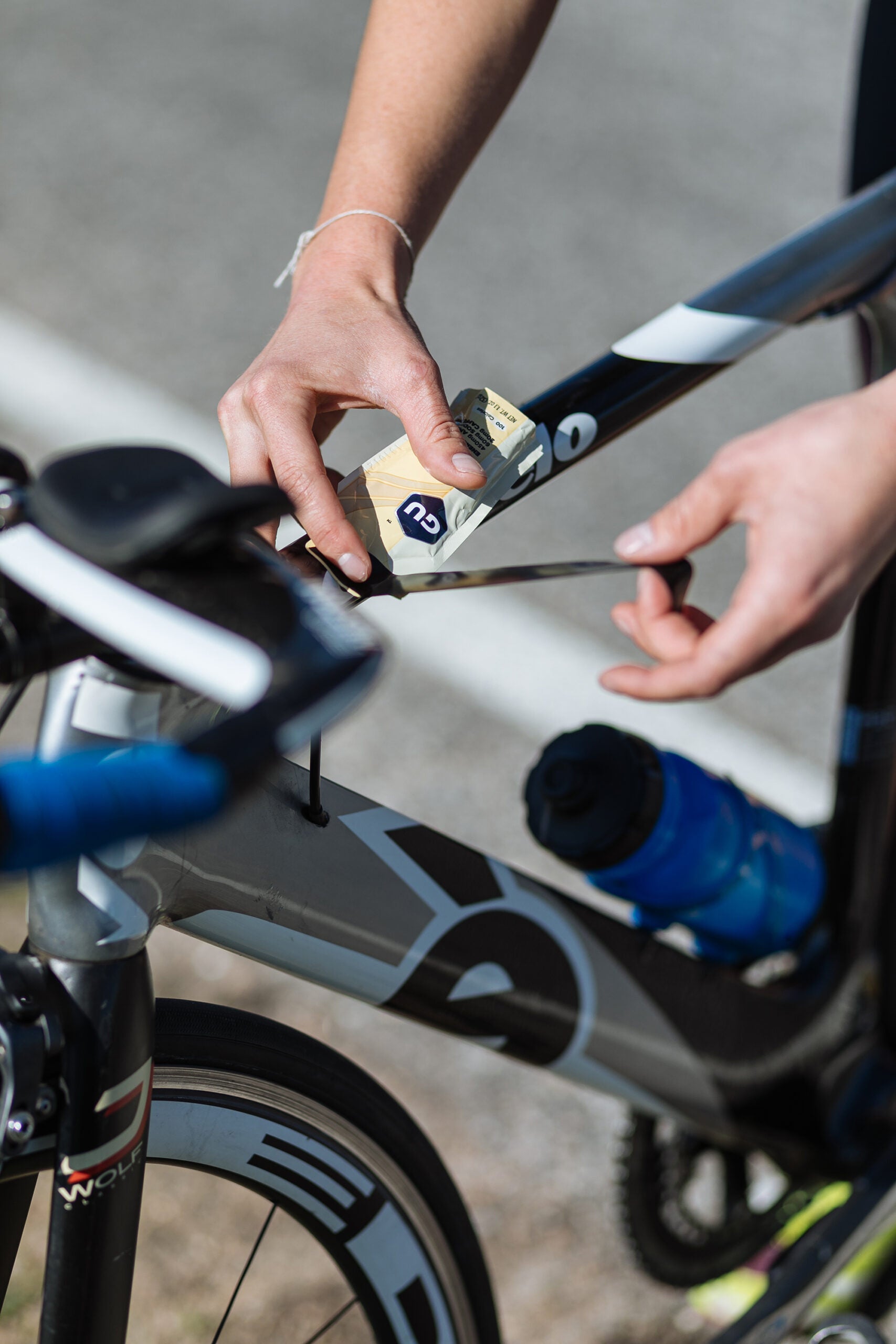 This is the week to dial in race-specific items to make sure there are no surprises on race day. You'll want to fine tune and test:
Tri kit
Wetsuit
Body glide & goggles
Any race shoes or helmet
Energy gels & race nutrition
Sports drink concentration and flavor
It's also a good week to get a final bike tune-up if needed. You don't want to wait until the last minute because cables can stretch after a tune-up (which then may require some additional adjustments), or things may simply feel different. You want to have your bike dialed in before it's too late.