Women's Kona Preview: Can Anyone Beat Daniela Ryf?
There's one clear favorite for the title.
Heading out the door? Read this article on the new Outside+ app available now on iOS devices for members! Download the app.
Invincible. Indomitable. Some might say unbeatable. Daniela Ryf is, without doubt, the woman to watch and the woman to beat at this year's Ironman World Championship. After winning the Ironman 70.3 World Championship last month (her 10th world title), she will arrive on the Big Island with her sights firmly set on title number 11—and her fifth consecutive Ironman world championship. Ryf, from Switzerland, has "done the double" (won the 70.3 and Ironman world championship) for the past two years, so all eyes will be on her to repeat this epic feat. But is there anyone who can end Ryf's reign?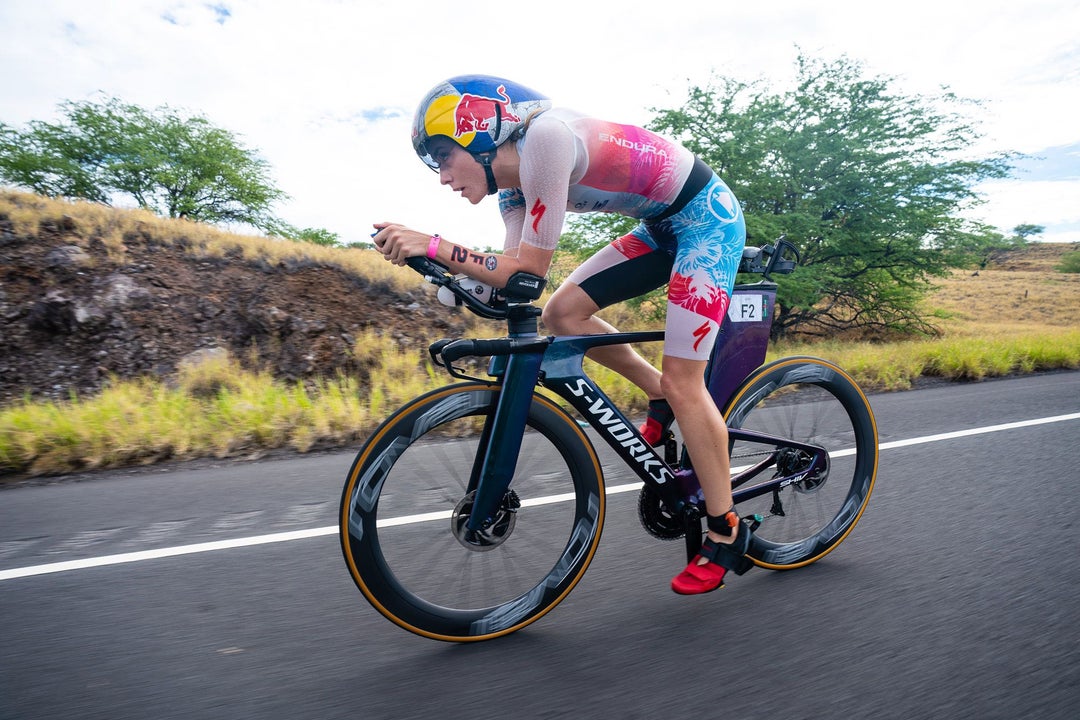 The greatest thorn in her side is likely to come in the shape of Britain's Lucy Charles-Barclay. Part woman, part dolphin, Charles-Barclay will surely have a lead over Ryf as they exit the warm waters of Kailua Bay. At the 70.3 World Championship last month, Charles-Barclay's lead over the rest of the field was just over a minute, which—given Ryf's prowess on the bike, especially toward the business end of a 112-mile ride—wouldn't be enough to keep the reigning world champion from breathing down her neck in the first half of the bike course. We will undoubtedly see Charles-Barclay riding aggressively in the opening third of the bike (as she did last year), but it'll be particularly interesting to see how long the Brit can stay at the front—and what effect this could have on her marathon legs. This will be her chance to really show if she has the goods to take the race to Ryf.
Last year's third-place finisher Anne Haug, of Germany, went largely under the radar in 2018 (it was her first time racing on the Big Island), but this year she will enjoy no such luxury as the entire women's field knows how potent her run speed can be. After clocking the fastest run split in 2018 (2:55), if she is within striking distance of the leaders coming into T2 then she stands an excellent chance of running her way back onto the Kona podium.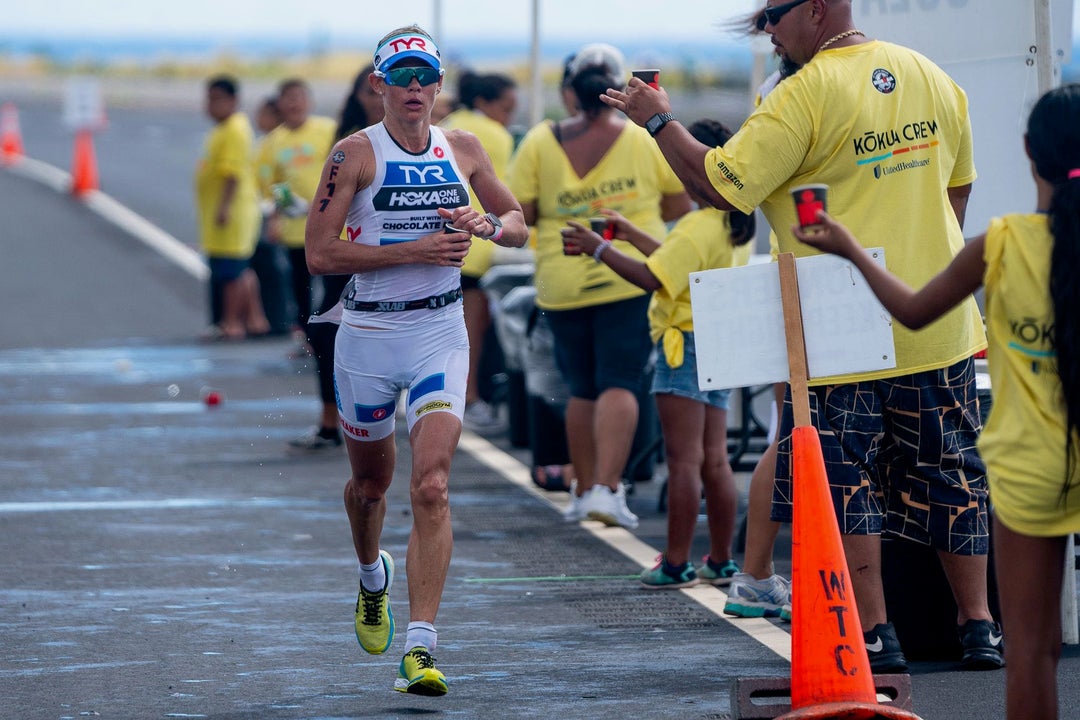 When it comes to running onto the Kona podium, there's no better expert at this than Mirinda Carfrae. The three-time Kona champ knows a thing or two about running through the field, having clawed back a 15-minute deficit off the bike in 2014 to take the crown. Her fifth-place finish last year (13 months after having daughter Izzy) left her with mixed emotions and, although a broken radius just a few weeks ago has put a dent into her usual preparations, there is probably no one more hungry to get back on the top step than Carfrae.
Another athlete eager to get back on the Kona podium is American Heather Jackson. She has shown true strength over the full distance this year and certainly seems ready to recapture the form that led her to a third-place finish in 2016.  Fellow American Sarah True—fourth last year on her Hawaii debut—has had a challenging year, collapsing at both Ironman Cairns and Ironman Frankfurt, the latter just a kilometer from the finish line. True has guts, grit, and resilience by the bucket load, so fully expect to see her duking it out at the front of this race if she has had time to freshen up from the season. Others you can expect to find at the pointy end: Lauren Brandon, Sarah Crowley, and Susie Cheetham.
And then there are several women who have had stellar seasons so far but will be coming to the Big Island for the first time. No one can predict how the potent combination of heat, humidity, winds, and intense competition could affect their performance or their psyche, but we would not be at all surprised to see the likes of Imogen Simmonds, Kimberley Morrison, and Jeanni Seymour mixing it up on their first Hawaiian outing.
Stay tuned to Triathlete.com for more pre-race coverage, including a complete preview of the men's professional race.
2019 Ironman World Championship Professional Women's Start List
F1 Daniela Ryf SUI
F2 Lucy Charles‐Barclay GBR
F3 Anne Haug GER
F4 Mirinda Carfrae AUS
F5 Sarah TRUE USA
F6 Sarah Crowley AUS
F7 Kaisa Sali FIN
F8 Corinne Abraham GBR
F9 Linsey Corbin USA
F11 Heather Jackson USA
F12 Carrie Lester AUS
F14 Nikki Bartlett GBR
F15 Emma Bilham SUI
F16 Lauren Brandon USA
F17 Susie Cheetham GBR
F18 Mareen Hufe GER
F19 Sue Huse CAN
F20 Jocelyn McCauley USA
F21 Laura Philipp GER
F22 Sarah Piampiano USA
F23 Daniela Bleymehl GER
F24 Laura Siddall GBR
F25 Jennifer Spieldenner USA
F26 Caroline Steffen SUI
F27 Svenja Thoes GER
F28 Jen Annett CAN
F29 Nina Derron SUI
F30 Gurutze Frades ESP
F31 Meredith Kessler USA
F32 Martina Kunz SUI
F33 Kristin Liepold GER
F34 Danielle Mack USA
F35 Kimberley Morrison GBR
F36 Camilla Pedersen DEN
F37 Barbara Riveros CHI
F38 Jeanni Seymour ZAF
F39 Imogen Simmonds SUI
F40 Lesley Smith USA
F41 Maja Stage‐Nielsen DEN
F42 Bianca Steurer AUT
F43 Els Visser NLD
F44 Annah Watkinson RSA
F45 Kelsey Withrow USA