Ironman Tulsa: Everything to Know about Ironman's Newest Location
The lowdown on T-Town, host of the first brand-new 140.6 to debut in the United States since Chattanooga made its grand entrance in 2014.
Heading out the door? Read this article on the new Outside+ app available now on iOS devices for members! Download the app.
When Ironman Tulsa was announced as one of three finalist cities for a new 140.6, the speculation began. "We saw people say, 'Oh, Tulsa! It'll be flat,'" says Hallie Green, president of the 225-member strong Tulsa Area Triathlete's Club. "It makes us laugh because it is not flat. We have lovely green, rolling hills that can be challenging."
So now you know Ironman Tulsa will not be flat. And there's a lot more for aspiring Ironathletes to discover about this southern/midwestern city with a population of about half a million people. Green walked us through the highlights of Ironman Tulsa:
1. It'll be warm.
Race day is in May. The average high in Tulsa on that date: 83 degrees. "We have great weather for the most part," Green says. Note to self: no extra layers required.
2. Open water swimming is in Tulsa's DNA.
The region boasts several lakes for open-water swimming, and the TATC takes advantage of many of them. The club gets together at Lake Heyburn, southwest of the city center, on Friday nights, and a Sunday afternoon swim at Oologah Lake to the northeast.
3. So are extensive trail systems
Tulsa boasts more than 80 mostly paved miles of bike and pedestrian trails. "You can really travel about 100 miles on trail systems without getting on major roads," Green says.
4. Tulsa hosts a famous group ride.
The Wednesday Night Ride (WNR) is an institution that has been around, consistently, for more than 20 years, attracting up to 300 cyclists weekly. They meet around 5:30 p.m. and ride for about 1.5-2 hours. Check out the route map here.
5. Breweries abound.
Tulsa's bonkers for beer, with new taprooms opening frequently. Green's partial to American Solera, a creative craft brewery specializing in the oak barrel aging process.
6. Tulsa's experiencing its own Renaissance.
"We've got an amazing downtown environment now," Green says, "some great concert venues," those breweries, and the recent addition of Gathering Place, a $465 million park that opened last September. The New York Times called it "one of the largest and most ambitious public parks ever created with private funds." It's a transformation of 66 acres overlooking the Arkansas river funded by local billionaire philanthropist George B. Kaiser, who hoped the park would further "his goal of drawing entrepreneurs and young professionals who could make his city the next Austin."
7. The Tulsa Tri is a perfect way to check out the area.
Held annually at Birch Lake, northwest of city center, the event features sprint, Olympic, and half-iron-distance events, as well as aquabike and kids tri options.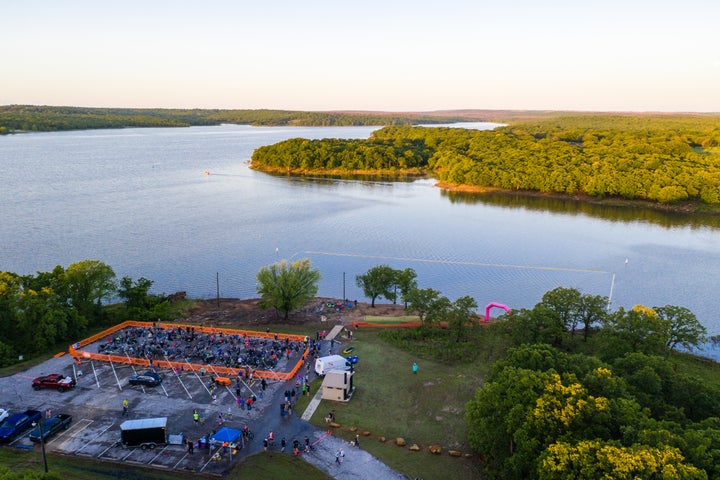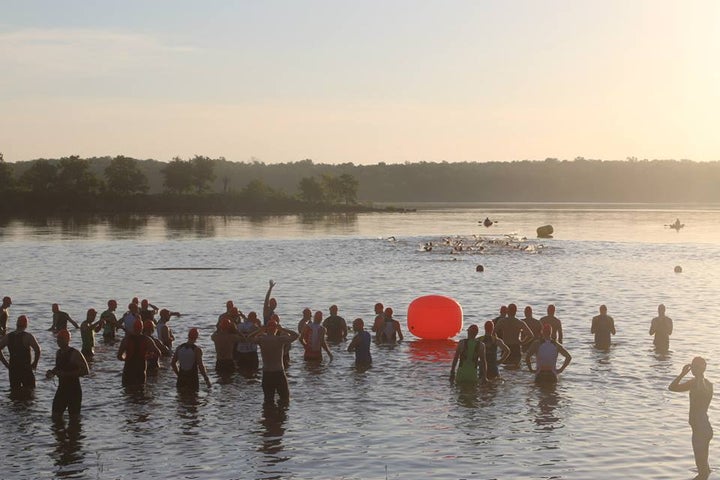 8. Tulsa triathletes are psyched.
"For the most part for a long-distance tri, we have to travel pretty far," Green says. Local triathletes looking to conquer Ironman often go to Boulder (700 miles away) or Texas (475 miles away). "To have a race in this general region is really exciting. We're excited about the possibility of Ironman and getting to introduce our city that we love so much to the triathlon community across the country."