2010 Rev3 Triathlon Series Kicks Off In Knoxville On Sunday
Heading out the door? Read this article on the new Outside+ app available now on iOS devices for members! Download the app.

The highly anticipated first race of the Rev3 Triathlon Series kicks off this Sunday in Knoxville, Tennessee and you can watch it all live on Competitor.com! The weekend will feature both an Olympic-distance and a half-Ironman distance race, with the professionals battling it out on the short course.
Both the male and female winners of this race will have a strong incentive to compete in the Rev3 Half-Ironman distance race in Quassy, Connecticut on June 6. The two victors will be eligible for the $150,000 prize purse available if anyone can win all three Rev3 Triathlon Series races.
While both the men and women's lineups feature some of the sport's tops names, the race-heavy weekends leading up to this race means that the winners will likely be the athletes with the freshest legs. For the men, the favorites include the United States' Matt Reed, Cameron Dye and Chris Lieto. Dye is coming off of a huge win at the St. Anthony's Triathlon on April 25. Reed and Lieto faced off at the Miami Interntional Triathlon earlier this year, and Lieto edged out Reed for second place. All three have sat out of some of the big-name races leading up to Knoxville, and will likely benefit in this fast-paced race.
One athlete who seems to perform well no matter how tired his legs are is New Zealand's Terenzo Bozzone. Bozzone is a late addition to Knoxville and has raced at Ironman 70.3 New Orleans (second place), Ironman 70.3 Texas (first place) and Ironman 70.3 St. Croix (first place) in the last three weeks. Other contenders vying for their share of the $50,000 prize purse include Great Britain's Stuart Hayes, Australia's Joe Gambles and Richie Cunningham, and the United States' Andrew Yoder, Andrew Starykowicz, TJ Tollakson and Brian Fleischmann.
Picking a women's favorite is difficult, as the usual picks will be racing on tired legs.  Great Britain's Julie Dibens turned in a dominating performance at last weekend's Long Distance Wildflower Triathlon and will be looking to make it two-in-a-row in Knoxville. Another power cyclist, Mary Beth Ellis of the United States, is racing for the second time in two weeks after a third place finish at the Escape From Alcatraz triathlon. While the United States' Rebeccah Wassner has not raced in a few weeks, this will be her first attempt at racing since she suffered a foot injury in April.
Other contenders include New Zealand's Samantha Warriner, Australia's Pip Taylor and the United States' Laurel Wassner, Dede Griesbauer and Amanda Lovato.
Watch the entire Rev3 Knoxville Triathlon live on Sunday, May 9 at 7:30 a.m. EDT on Competitor.com. Bookmark this page or go to Competitor.com on Sunday morning.
See the complete professional start list below:
Men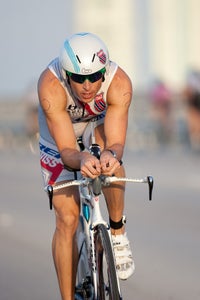 Eric Limkemann (USA)
Simon Thompson (AUS)
Andrew Starykowicz (USA)
Stephen Hackett (AUS)
Stuart Hayes (GBR)
Heath Thurston (USA)
Rich Allen (GBR)
Kevin Lisska (USA)
Matthew White (AUS)
Matt Long (USA)
Bjorn Andersson (SWE)
Andrew Hodges (USA)
Ryan Bates (USA)
Eric Bell (USA)
David Thompson (USA)
Brian Fleischmann (USA)
Chris Lieto (USA)
Greg Remaly (USA)
Matty Reed (USA)
John Kenny (USA)
Jasper Blake CAN
Cameron Dye (USA)
Zach Ruble (USA)
Andrew Yoder (USA)
James Cotter (USA)
Richie Cunningham (AUS)
Thomas Winchester (USA)
Kirk Nelson (USA)
Gregory Reznich (USA)
TJ Tollakson (USA)
Graham O'Grady (USA)
Jimmy Archer (USA)
Viktor Zyemtsev (USA)
Richard Swor (USA)
Joe Gambles (AUS)
Terenzo Bozzone (NZL)

Women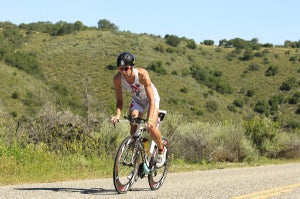 Jennifer Garrison (USA)
Bethany Handley (USA)
Amanda Lovato (USA)
Kelly Williamson (USA)
Mary Beth Ellis (USA)
Dede Griesbauer (USA)
Julie Dibens (USA)
Samantha Warriner (NZL)
Jessica Jacobs (USA)
Laura Tingle (USA)
Nicole Guembel (CAN)
Rebeccah Wassner (USA)
Kari Mayhew (USA)
Jacqui Gordon (USA)
Teri Albertazzi (USA)
Natascha Badmann (SUI)
Laurel Wassner (USA)
Pip Taylor (AUS)