Instant Coffee That Doesn't Suck: 5 Options for Race Morning
Take your java to go with these quick-mix options.
Heading out the door? Read this article on the new Outside+ app available now on iOS devices for members! Download the app.
Step away from the hotel coffeemaker. We repeat: Step away from the hotel coffeemaker. News flash: there are new instant coffee options that are actually pretty good.
If you're like most triathletes, coffee is a mainstay of your race-morning routine. But getting a good cup of joe at a race away from home is not so easy. At zero-dark-thirty, stopping at a coffeehouse on your way to transition isn't always an option, and the mini coffeemaker in your hotel isn't really percolating much more than weak brown water.
In steps in the newer/better option: instant coffee. Though the powdered stuff used to be just as anemic as hotel-room coffee, a recent revolution has transformed instant coffee into a legit brew. These compact packets can be mixed with hot water (or, in some cases, they can even make a decent cold brew) for a quick, no-hassle, and – most importantly – delicious option to go.
Waka Coffee
$11.99, 8 individual serving packets
Wakacoffee.com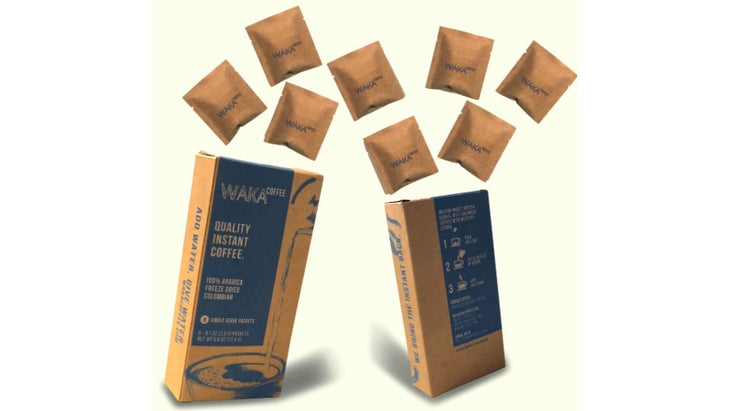 Instead of the stronger, harsher Robusta beans used in most instant coffees, Waka uses a smoother, sweeter Arabacia bean to make their instant coffee. This yields a coffee that tastes more like a French press from your coffeehouse, as opposed to a cheaper cup with a bitter taste. If you like your coffee with a side of philanthropy, you'll also love Waka's Give Water program, which donates 4 percent of profits to charity: water to bring clean drinking water to 26 countries around the world.
Mount Hagen Organic Freeze-Dried Instant Coffee
$6.99, 25 individual serving packets
Mounthagen.de/en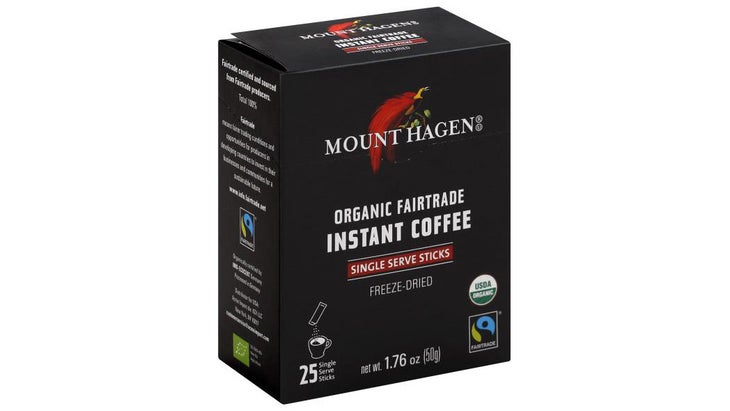 Most instant coffees are made by spray-drying, where coffee extract is heated and sprayed, then crystallized as it cools while falling to the ground. It's cheap and effective, but yields an instant coffee that lacks flavor. Mount Hagen eschews spray-drying in favor of a freeze-dried process, where the extract is frozen and cut into granules, then dried at a low temperature. The result? A high-quality, full-octane coffee powder that makes a fine cup.
Medaglia d'Oro Instant Espresso Coffee
$4.19, 2-oz jar
Medagliadoro.com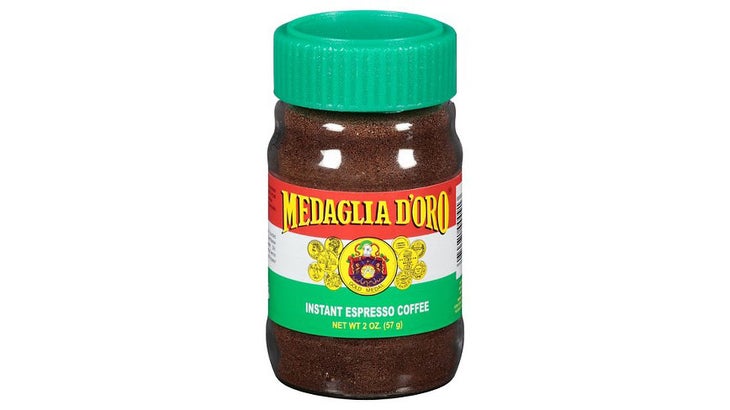 Yes, instant espresso is a thing – and a good thing, at that. This powdered espresso is made from double-roasted coffee to produce a rich, smooth flavor. There's even a thick crema on top of the brew – just like you'd get at a coffeehouse.
Alpine Start Non-Dairy Coconut Creamer Latte
$8.99, 5 individual serving packets
Alpinestartfoods.com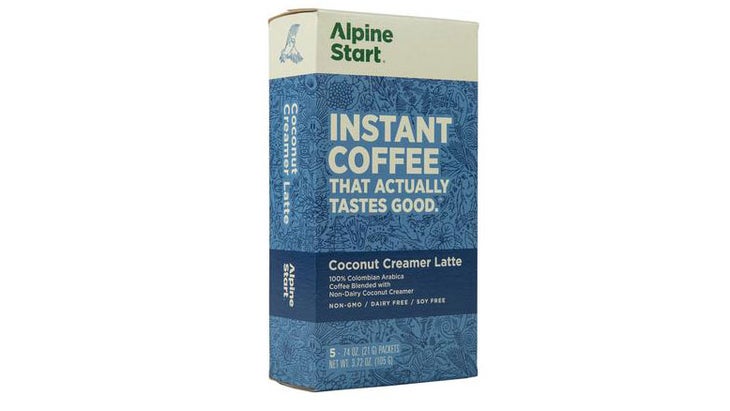 If anything has a reputation worse than instant coffee, it's powdered creamer. But no more – Alpine Start's all-in-one packet of coffee & creamer actually tastes good (no, really), thanks to the use of coconut creamer, which makes for a thick and delicious brew. If you prefer a bit of a stronger flavor, try the dirty chai option.
Kuju Coffee Bold Awakening
$22, 10 individual serving packets
Kujucoffee.com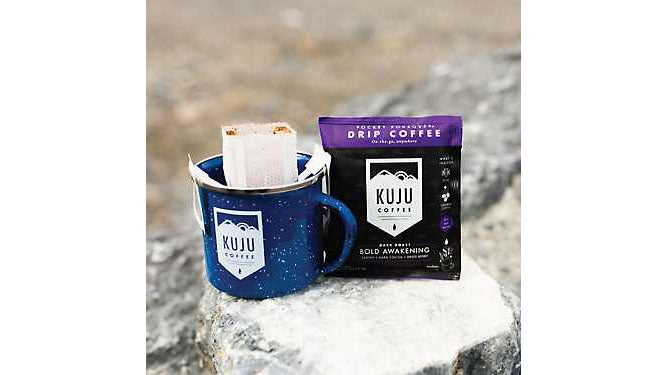 A portable pour-over? Yes, please. This unique packet contains a single-serve pod that anchors to the side of your mug, creating a pour-over filter. It's a staggeringly easy set-up – the hardest part is waiting the three minutes for the coffee to decant.