Triathlete's Gear Bag: Gear To Make Your Workouts Easier
Heading out the door? Read this article on the new Outside+ app available now on iOS devices for members! Download the app.
Triathlete editor Brad Culp and senior editor Jay Prasuhn review some of the latest and greatest gear available for triathletes.
Polar RS800CX Multi $499: This isn't your grandpa's heart rate monitor. The new Polar RS800CX training system is for multisport athletes who want to know the what, when, where and how of all their training disciplines. Fully equipped with the Polar G3 GPS sensor and the Polar ProTrainer 5 software, this system can measure the speed, pace, heart rate, distance, terrain and route in every sport imaginable, from the basic swimming, biking and running to other activities such as skiing, kayaking and in-line skating. The GPS maps can be viewed on Google Earth and are color-coded to show how the athlete's heart rate fared on varying terrain. Polarusa.com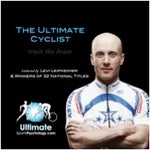 Ultimate Cyclist $35: When all external elements, from training to equipment to fit, are optimized, the last available bastion of performance improvement is the mind. The mental aspect of cycling lends itself to multisport, so the hour-long Ultimate Cyclist DVD delivers both conscious affirmation and unconscious audio to help the athlete increase his or her focus, confidence and relaxation. Endorsed by Levi Leipheimer and two-time national time trial champ Chris Baldwin, it could be a helpful tool for improving your performance. Ultimatesportspsychology.com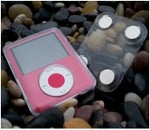 Istik $20 to $27: It's the quintessential question: Where do you put your iPod when you're out for a run, especially because an armband is cumbersome when running? iStik solves this problem with a hard plastic case that you can clip your second, third or fourth generation iPod into. Just place it anywhere on your clothing, your run cap, wherever, and a strong magnetic back holds it firmly in place. Goistik.com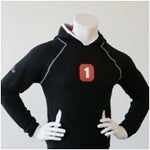 Art of Tri Hoodies $55: Fashion and function don't typically blend in triathlon, but Art of Tri manages to fuse the two. There's no better top to ward off the morning chill before a race and to wear right after the race without looking too trendy. Several top pros have been showing up in pre-race transition in Art of Tri hoodies. Maybe there's something to it? Artoftri.com