The Fastest Pro Running Shoes at the 2023 Ironman 70.3 World Championships
We take a look at what the fastest overall pros at the 2023 70.3 World Championships were wearing en route to top-ten finishes in Finland.
Photo: Triathlete, Nigel Roddis/Getty Images
Heading out the door? Read this article on the new Outside+ app available now on iOS devices for members! Download the app.
Racers may have relished in the cool and ideal conditions for fast running at this year's 70.3 World Championships in Lahti, Finland, but a tough bike course still made for a challenging run. That said, if you wanted to be in the top seven overall for the women, you needed to run 1:20 or faster for a half marathon; even crazier, if you wanted to end up in the top 15 for the men overall, you had to run 1:15 or faster. In the entire men's field, 13 men ran 1:12 or faster!
While we can all agree that the legs (and lungs) make the runner, having fast shoes certainly can't hurt, and for those of use that aren't running 1:12 half marathons we can use all of the help we can get. This year we saw an even smaller variety of shoes on the top 10 overall men and top 10 overall women, showing that there's a "consolidation of power" when it comes to race-day supershoes: Combining the top 10 men and top 10 women, only seven types of shoes were represented. In fact, of those 20 men and women, 66% of them wore either the Hoka Rocket X 2, the Asics Metaspeed Sky+ (or Edge+), or the Nike Vaporfly 3. Only five men or women in that elite group wore something different. Read on to see who wore what.
Missed the action in Finland last weekend? Read our recaps of the women's and men's pro races, or catch the Ironman 70.3 World Championship replay on Outside Watch.
Section divider
HOKA Rocket X 2 | $250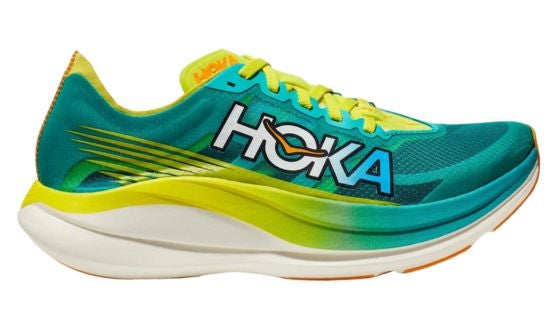 HOKA reigns supreme across the professional field in Finland as the most popular shoe among the professional field with 6 out of 20 athletes wearing the recently released Rocket X 2. The Rocket X 2 has quickly become a favorite of elite and amateur athletes alike with a sleeker look and larger stack height (36mm) than its Rocket X predecessor.
Who wore it?
Men:
3. Jan Stratmann (GER) – 1:12:40
4. Mathis Margirier (FRA) – 1:13:58
Women:
3. Imogen Simmons (CHE) – 1:20:29
4. Emma Pallant-Browne (GBR) – 1:17:52
9. Daniela Ryf (CHE) – 1:17:52
10. Anne Reischmann (GER) – 1:20:45
Section divider
Asics Metaspeed Sky+/Edge+ | $250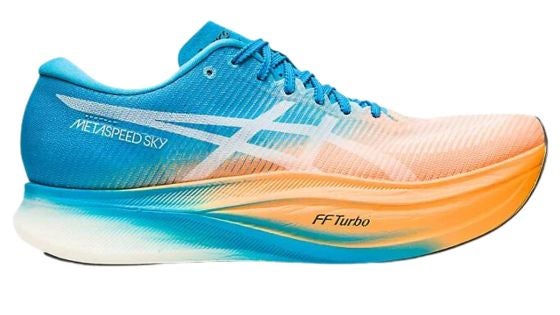 A long-standing favorite of the tri-world, Asics, has another great event with a podium finish on the women's side (Kat Matthews for second) and overall four out of the top-20 athletes rocking the latest Metaspeed Sky+ or Edge+, released in 2022. Though Matthews chose the Edge+—with a higher drop and more toe propulsion—others went with the Sky+ version, which has less propulsion, more foam, and a softer/smoother ride for the last leg of their race.
Who wore it?
Men:
9. Thor Bendix Madsen (NOR) – 1:12:57
Women:
2. Kat Matthews (GBR) (Edge+) – 1:16:38
7. Marjolaine Pierre (FRA) – 1:19:24
8. Amelia Watkinson (NZL) – 1:21:19
Section divider
Nike Vaporfly 3 | $250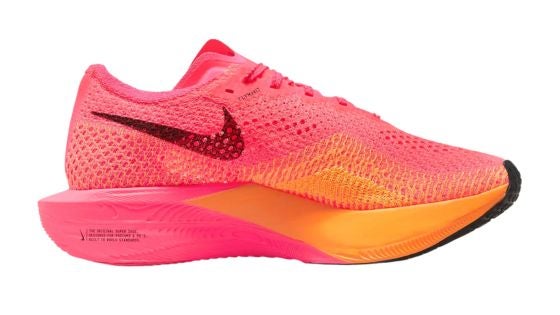 The Nike Vaporfly 3 was the shoe of choice for the women's world champion (Taylor Knibb (USA) – 1:18:05 run split) and four of the top-10 men's finishers. The Nike Vaporfly 3 has had rave reviews from the moment the shoe dropped earlier this year. With a dip in popularity for the second version, many were hesitant to see how the Vaporfly 3 would perform on race day. Needless to say, it is now a favorite of many pros, who have been opting for the Vaporfly 3 over the more expensive Alphafly Next% 2.
Who wore it?
Men:
5. Joshua Lewis (GBR) – 1:15:11
6. Youri Keulen (NLD) – 1:12:34
7. James Teagle (GBR) – 1:12:54
8. Marc Dubrick (USA) – 1:10:19
Women:
1. Taylor Knibb (USA) – 1:18:05
Section divider
On Cloudboom Echo 3/Tri | $290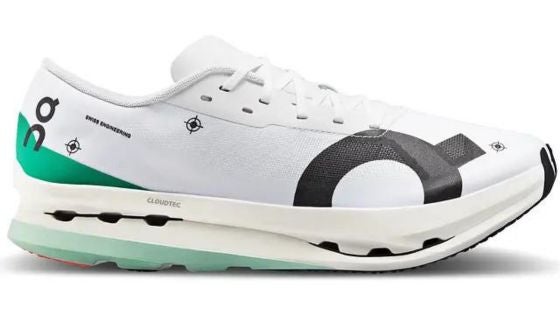 The Swiss company's Cloudboom series earned itself a top-10 spot for both the men's and women's races, including a podium (second – Frederic Funk (GER) with a run split of 1:12:21) who wore the Cloudboom Echo on the men's side and a top-five finish from fan favorites Paula Findlay (CAN) who wore the elusive Cloud Tri.
Who wore it?
Men:
2. Frederic Funk (GER) (Cloudboom Echo)- 1:12:21
Women:
5. Paula Findlay (CAN) (Cloud Tri) – 1:19:58
Section divider
Saucony Endorphin Elite | $275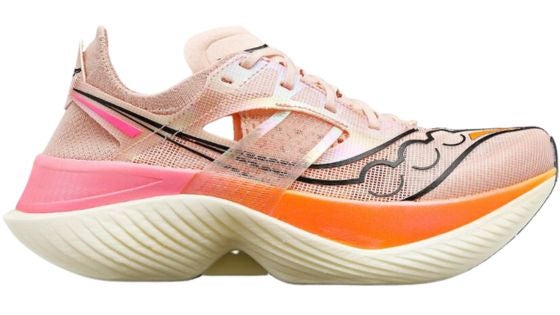 Released in 2022, the Endorphin Elite was introduced as Saucony's top contender against the highest-performing race shoes on the market. Although only one top-10 finisher wore the Endorphin Elite, it was the 2023 70.3 World Champion (Rico Bogen (GER) – 1:11:02 run split), so you know the shoe can be trusted to perform at the highest-level in the sport.
Who wore it?
Men:
1. Rico Bogen (GER) – 1:11:02
Section divider
New Balance FuelCell RC Elite v2 | $225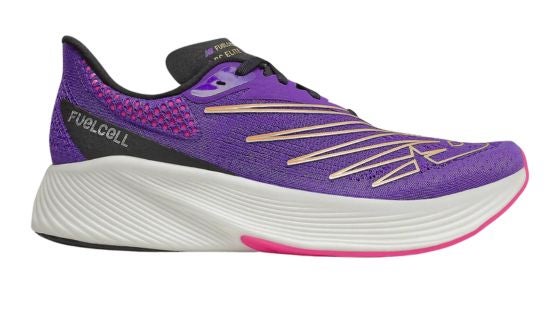 Although New Balance has since released a third version of the FuelCell Elite, top 10 finisher Laura Phillip (1:20:20 run split) opted to race in the v2. Considering she just placed sixth in the world, it goes to show that "if it ain't broke, don't fix it."
Who wore it?
Women:
6. Laura Philipp (GER) – 1:20:20
Section divider
Nike Alphafly Next% 2 | $275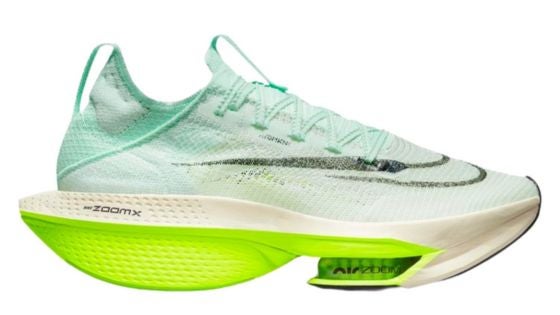 Long-standing favorite of the running world, Nike's Alphafly Next% 2 secured a top 10 spot (10. Menno Koolhaas (NLD) – 1:10:35 run split) and also retained its prestige among the top racing shoes with the second-fastest half marathon split in the entire race, only 16 seconds behind USA's Marc Dubrick.
Who wore it?
Men:
10. Menno Koolhaas (NLD) – 1:10:35
Update: An earlier version of this story incorrectly identified Kat Matthews' shoes as Aspics Metaspeed Sky+; she wore the Asics Metaspeed Edge+. We have also updated Paula Findlay's shoes to the On Cloud Tri.