Oceanside 70.3 Gear Tips From The Pros
Heading out the door? Read this article on the new Outside+ app available now on iOS devices for members! Download the app.
Every racecourse presents a unique set of challenges that can throw a wrench in the most meticulously planned race strategy.  The first major long course race of the season, Rohto Ironman 70.3 California, is tomorrow in Oceanside and the course boasts its own set of problems that will greet the racers on Saturday.
Written by: Aaron Hersh
Some of triathlon's most experienced pros shared their hard won wisdom about the course and the gear they will choose to overcome the obstacles they and the age-groupers will face.  Mirinda Carfrae, Rasmus Henning, Tim O'Donnell and Joanna Zeiger offered gems of advice on how to face the cold water, rolling bike course and other challenges of this 70.3 distance race.
These tips won't help you put out power on the bike like Rasmus Henning or run like Mirinda Carfrae, but they can help racers of any ability get past inevitable race-day obstacles like a seasoned pro.
Oh by the way, Henning is a five-time world cup winner and the other three have each won an ITU long distance or 70.3 world championship. They speak from experience.
Swim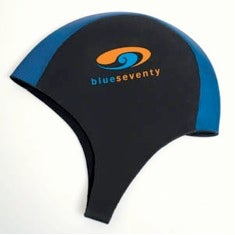 The 1.2-mile ocean swim will be cold.  The water temperature will be in the 50's and the air will be about the same when the gun fires at 6:40 a.m. Henning is accustomed to cold water from racing in his native Denmark, but if it is cold enough he will warm up on dry land.  Retired Naval Officer O'Donnell will do the same because "the warm up tends to cause more harm than good when you have to get out and wait around in the cold." Instead, O'Donnell will use stretch cords to fire his swim muscles before jumping in.
Zeiger will bundle up until just before the start and she'll race in a Blue Seventy Neoprene Skull Cap and will "think warm thoughts!" Carfrae opts for a silicone swim cap underneath her race cap instead of the neoprene option because the chinstrap makes her feel like she's choking.  "Rini" also recommends wearing an old pair of socks right up until the start and then chucking them before jumping in the water.
Bike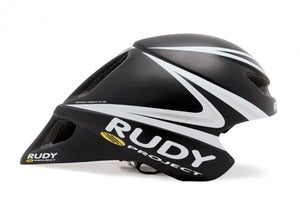 Our panel of advisors unanimously agrees that aerodynamically optimized gear is fastest on the Oceanside 70.3 bike course. All four will sport an aero helmet to cut time from their bike splits and help them defrost after the frigid swim. O'Donnell's lid will be the sparkling new Rudy Project Wingspan aero helmet, designed by Lance Armstrong's former aerodynamics advisor, John Cobb.
The experts again unanimously agree super deep wheels are ideal for Oceanside 70.3.  Both Henning and Carfrae will maximize their bike speeds with the combination of a tubular Zipp Sub-9 disc and deep-dish front wheel.  These long-course veterans will bring only a canister of Vittoria Pit Stop for flat repair.
Zeiger will be rocking a HED3/Jet disc clincher wheel set.  O'Donnell opts for a similar clincher offering from Mavic, as he will be running the Mavic Comete Disc and Cosmic Carbone SLR. JZ and O'Donnell will both tote a spare tube and CO2 inflator in case of a puncture.
Although all of our advisors will be racing on wheels that cost in excess of $2,000, more cost efficient options such as disc covers are a good substitute for the blinged-out wheels that will be on the pro bike rack in the Oceanside transition area.
As she so often does, Zeiger will ride with a CamelBak hydration pack on top of her race clothing. This non-traditional hydration solution eliminates the need to reach for water bottles and the 72-ounce bladder ensures she will never be left dry between aid tables.
Run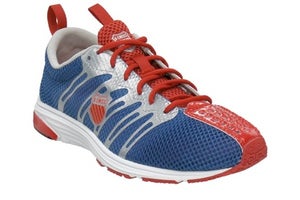 Zeiger will take a moment in T2 to slide on a pair of socks because "blisters can ruin a race."
Carfrae disagrees.  She will run in a pair of K-Swiss K-Ruuz racing flats with "no socks and elastic laces, of course."
Nutrition
Henning plans to carry only Maxim energy drink to meet his nutritional needs because he plans on "being over and done with [the race] very quickly," he says jokingly.   O'Donnell will sip Cytomax during the ride and carry a few gel packs in his race belt on the run. Those participants who don't anticipate finishing in less than four hours might be wise to bring more calories than Henning and O'Donnell.
Note: Joanna Zeiger was forced to withdraw due to illness.
Thank you to Mirinda Carfrea, Rasmus Henning, Tim O'Donnell and Joanna Zeiger.  You can find more information about them and their gear on their websites.