Why We're Psyched About Shimano's New Ultegra Groupset
Heading out the door? Read this article on the new Outside+ app available now on iOS devices for members! Download the app.
Today, Shimano unveiled its newest Ultegra groupset and it is slick. The all-new R8000 comes roughly four years since Shimano last updated its workhorse line of Ultegra products, the 6800 and 6870 (mechanical and electronic, respectively).
Let's take a look at what matters for triathletes:
RD-R8050 (Di2) and RD-R8000 (mechanical) Rear Derailleur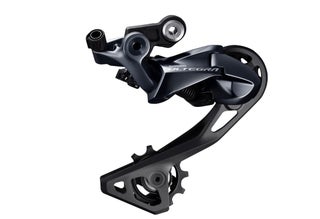 Borrowing tech from Dura-Ace (as usual) and their mountain-biking line, Shimano has finally slimmed down both versions of their Ultegra rear derailleurs. Using what they refer to as a "Shadow configuration," this low profile design is meant to protect the derailleur from crashes and possibly reduce wind drag. Without any data to back this up, the old eyeball wind-tunnel is all we have to verify that claim. To work with Ultegra's new super-tall cassette (we'll get to that), the rear derailleur will be offered in short- (30T max) and long-cage (34T max) flavors.
ST-R8060 Di2 TT Levers/Shifters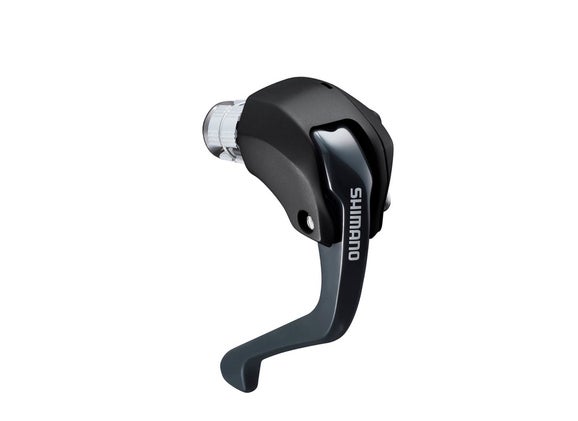 This is kind of a big one for triathletes. The new shifter/brake lever combo is a very nice update to the old 6871 version. Gone are the two buttons on each lever that gave users the traditional up/down on the front and up/down on the rear derailleur—instead, the new version takes advantage of Shimano's full Synchro Shift mode. This new style of shifting has only a 'harder' button and an 'easier' button—the electronic programming does the rest. Of course this could take some getting used to (the new 8060 levers only have full-synchro mode), but with a wide variety of programming options, it should leave users with a better overall experience. For anyone who recoils at the thought of this new world, Shimano still offers the compatible non-series SW-R671 levers.
CS-R8000 and CS-HG800 Cassettes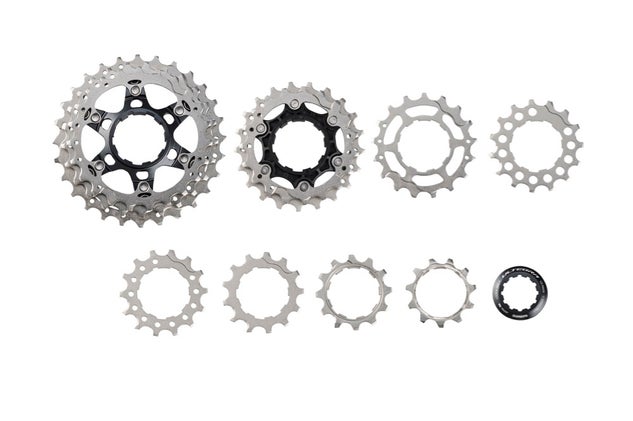 Boasting 11 speeds at less than half the price of Dura-Ace, the new 8000-series cassettes are probably going to be more commonplace than any other Ultegra component on bikes in the next few years. The new sizes for the Ultegra cassettes are fairly standard (11-25T, 11-28T, 11-30T, 11-32T, 12-25T, 14-28T), but they're now offering a mountain-level tree (11-34T) that works with existing 10-speed MTB hubs or road hubs with a spacer. While not usually necessary for a neighborhood tri, anyone looking to dabble in bikepacking or gravel riding should take note.
R8000 Pedals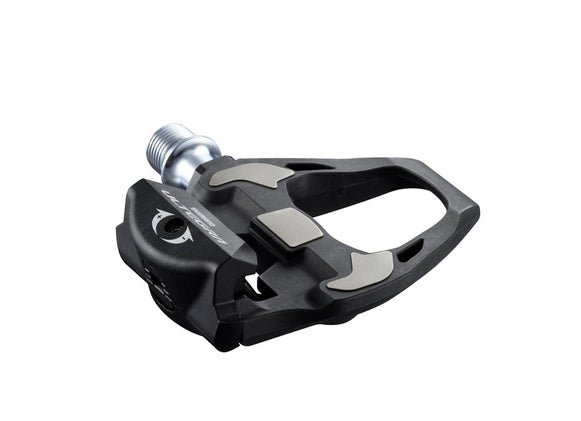 While there's not a whole lot to this upgrade, fans of Shimano pedals will appreciate a sleeker look, slightly lower weight (12g), a slightly lower stack height (0.7mm), an available 4mm spindle extension and the end of the removable wear plate. Those who love the old pedal (or don't care about the new) will appreciate the plummeting prices of the 6800 version.
Other Stuff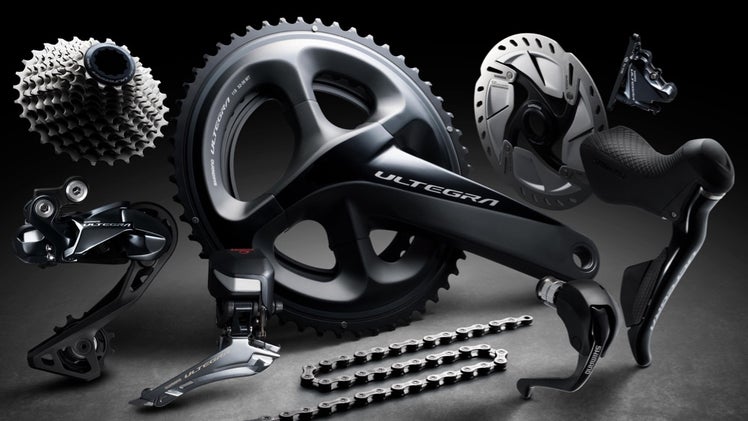 Though the 8000-series update contains an upgrade for every member of the Shimano component family (finally an Ultegra-group hydraulic brake setup!), most of the other updates are less consequential to multisporters. The new four-arm crankset certainly looks very cool, and Shimano claims increased rigidity due to it's overbuilt construction; the front derailleur has very few tangible changes; the front and rear disc brakes have added a reinforcing bridge to reduce flex.
When all is said and done, the new Ultegra 8000-series components will certainly cause the tide to rise, helping all boats. This summer—and particularly over the next month or two—is a great time to upgrade your worn components to either something sort of old and very cheap or something very new and very cool.