Kona Tech: Crowie's Orbea Triathlon Bike
A preview of reigning two-time Ironman World Champion Craig Alexander's Orbea Ordu he will ride on race day in Kona.
Heading out the door? Read this article on the new Outside+ app available now on iOS devices for members! Download the app.
A preview of reigning two-time Ironman World Champion Craig Alexander's Orbea Ordu he will ride on race day in Kona.
Written by: Aaron Hersh
Craig Alexander will face arguably the best field since he first came to Kona in 2007 and the two-time defending champ and is ready for the challenge. Crowie is known for his vicious consistency on the run but he has worked hard to improve his bike ability this past year so he arrives at T2 with the fastest cyclists still in reach. He has improved his fitness, his fit and refined his bike setup to maximize his performance on race day. He will be making that push atop an Orbea Ordu with Shimano Dura-Ace Di2 components.
Craig has ridden a 51cm frame for the past couple years, but he changed to a 54cm frame this year and has never felt better. He worked closely with Retul fitter Mat Steinmetz to refine his position and as a result he is more comfortable than ever on the bike, despite the fact that his aerobars are lower than in the past. Thanks in part to these changes, he has seen a significant improvement in his cycling over the past year.
He was out in Kona this July for a training camp that focused on improving his fitness and helping him cope with the Island's brutal climate. Steinmetz closely monitored Alexander's core temperature using NASA-developed technology while comparing that to his fluid intake. They hoped to learn how Craig reacts to the climate to optimize his hydration strategy. Read more about Crowie's high-tech camp here.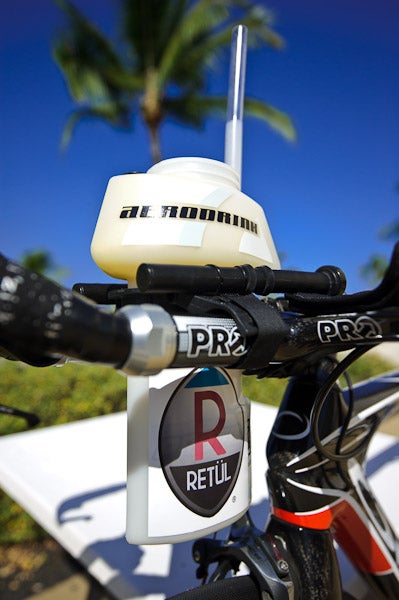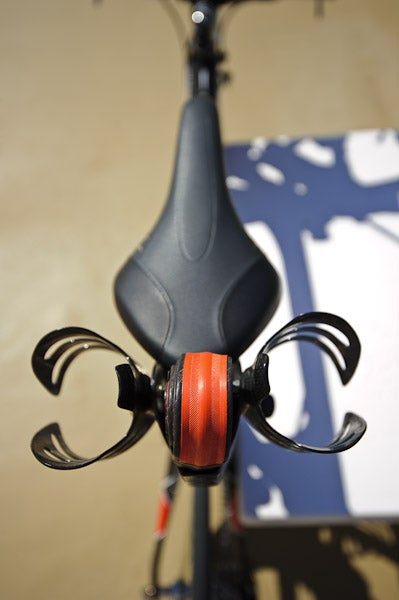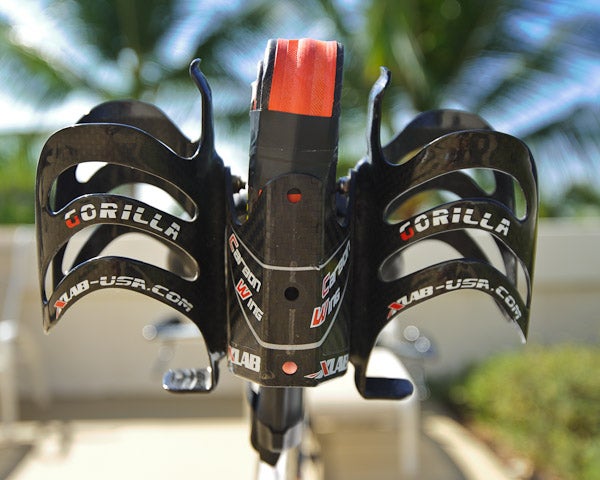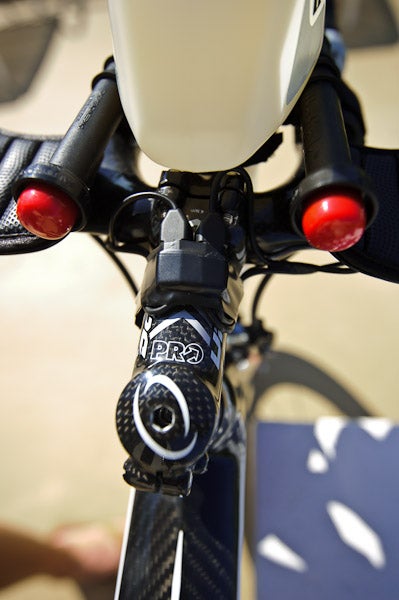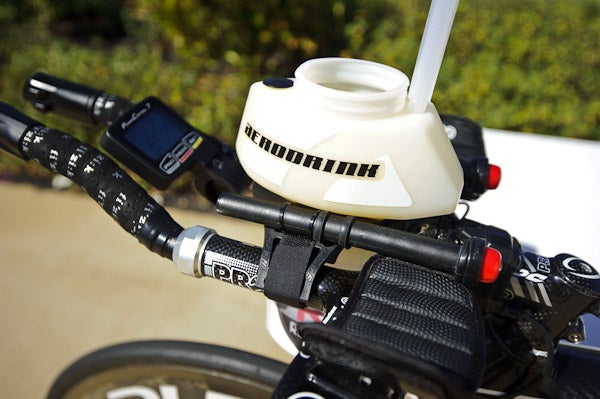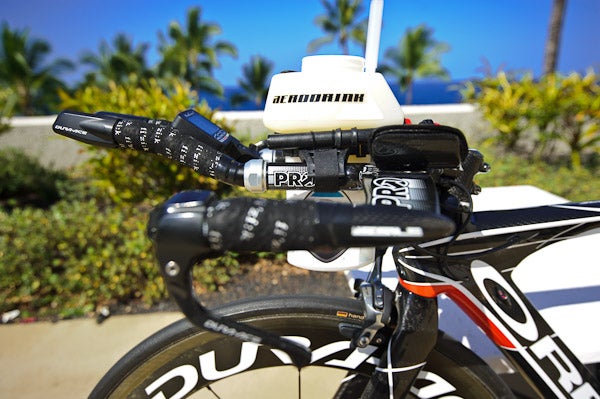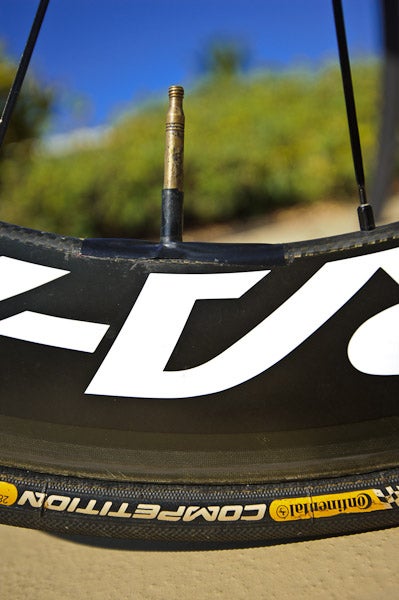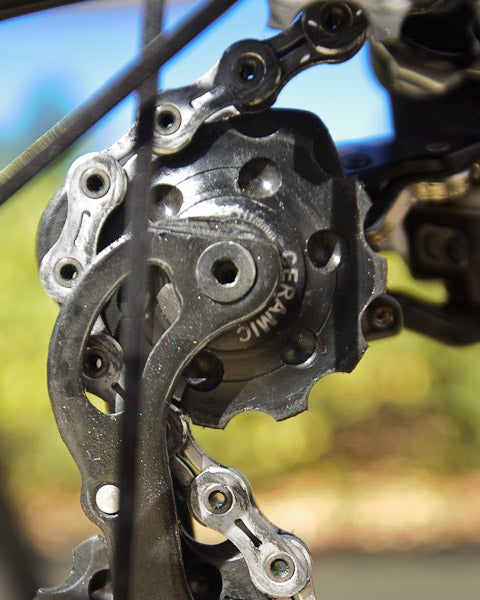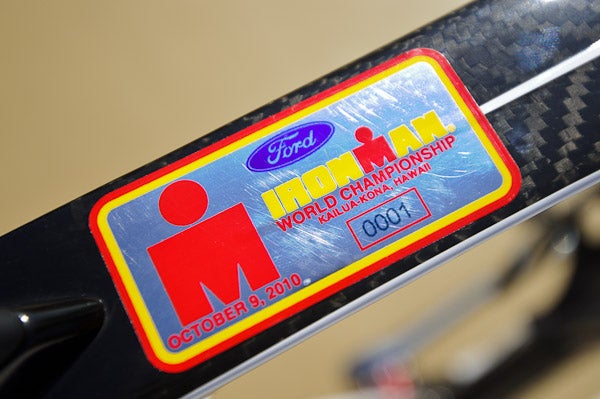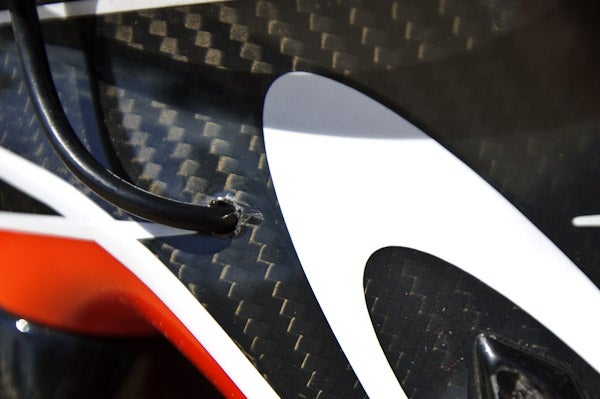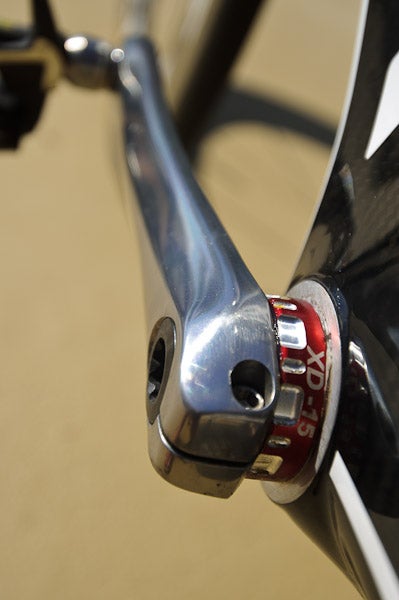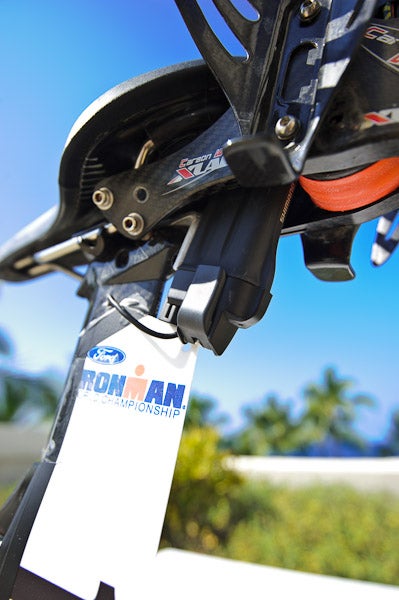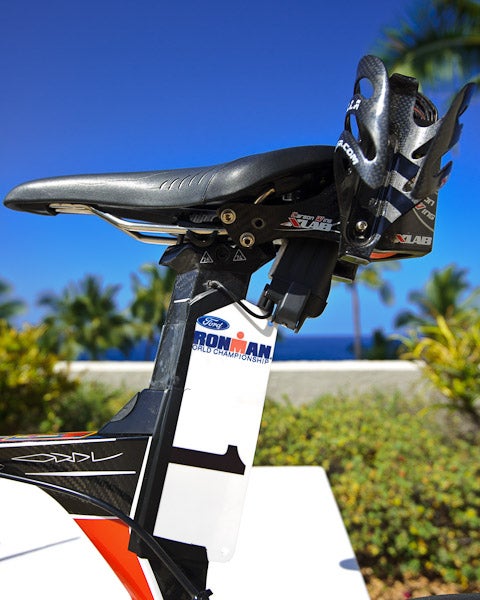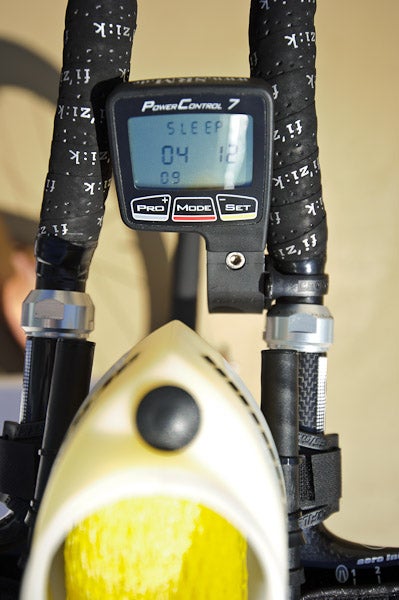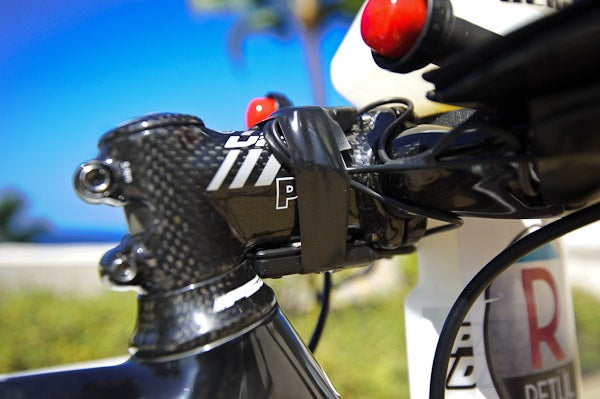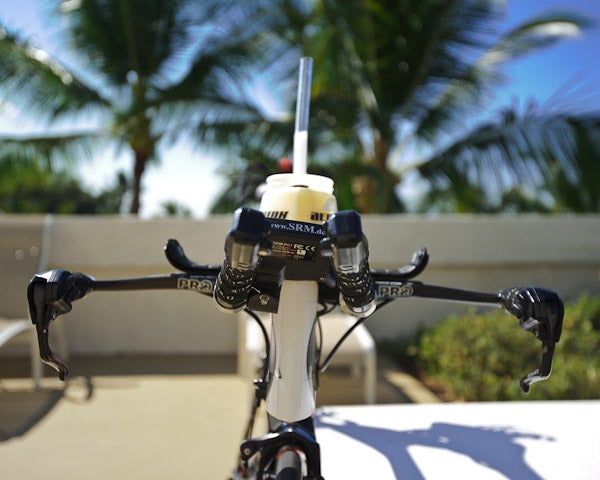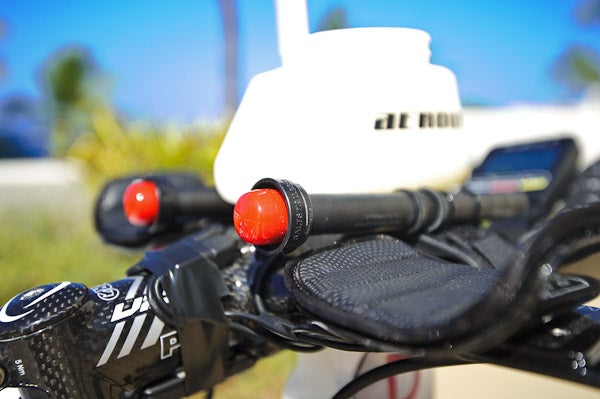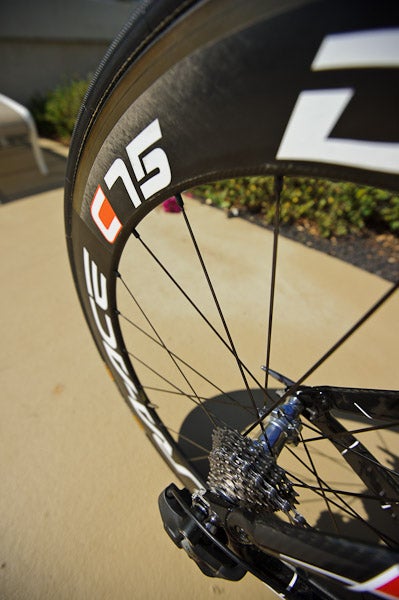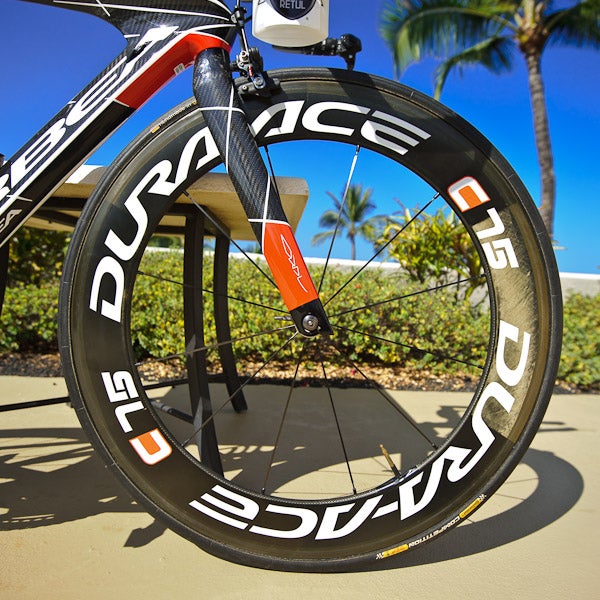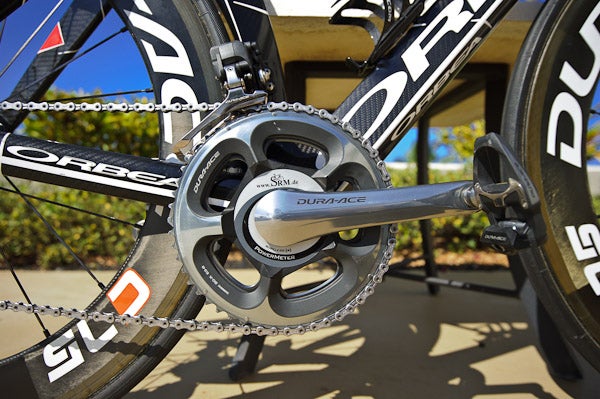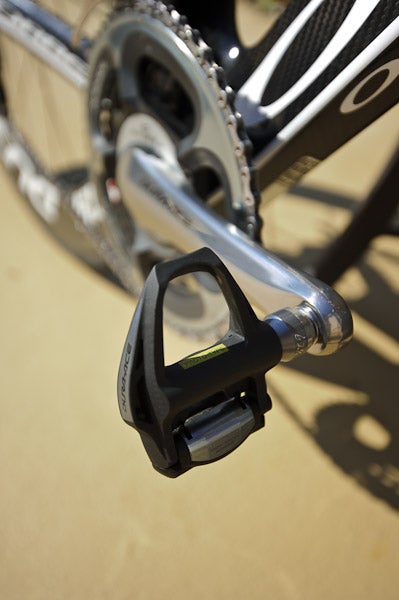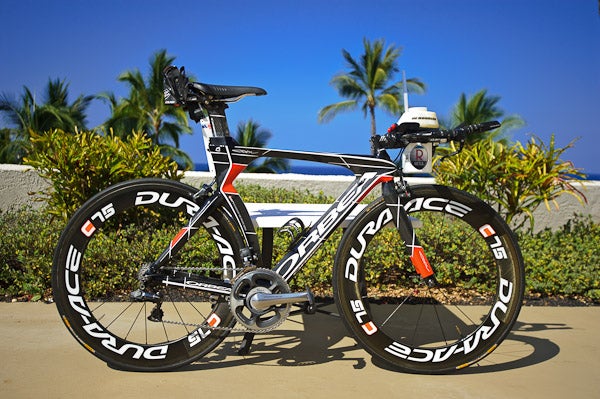 Orbea makes an Ordu frame specifically for Di2 but Alexander didn't get one built in time to become comfortable with it. His team modified this frame that was designed for cabled drive trains to hide the battery and wires.
They mounted the battery between the arms of his Xlab Carbon Wing rear hydration system to keep it out of the wind and drilled holes through the seatpost and headtube to conceal the cable entirely within the frame. Many Di2-equipped bikes have a tangled mess of wires under the stem, but Alexander's is immaculately clean. The electronics are taped to his stem and the wires are elegantly wrapped around the bike. No dangling cords to flap in the wind. They also plugged the cable routing holes on the downtube with silicone to further streamline the bike.
To stay hydrated during the ride, Alexander is carrying a Profile Design Aerodrink, a bottle on his frame and two more behind the saddle on his Xlab. He has a Salt Stick electrolyte tablet dispensers on both ends of his Aerodrink for easy access to this electrolyte supplements. These supplements are particularly important in the Hawaii Ironman because the humid climate causes the athletes to pour sweat out of their bodies, and they need to replenish the electrolytes lost in that massive quantity of sweat.
He is riding Shimano C-75 tubular race wheels, front and back, with Continental Competition tires. He considered using a special pair of Continental Podiums with latex tubes because they have less rolling resistance but in the end, he decided to go the safe route and chose the Competitions for their puncture resistance.
He replaced the standard Shimano derailleur pulleys with Enduro ceramic pulleys and is using one of the very first Enduro XD-15 bottom brackets. Enduro says this new BB has even less rotational resistance than their other ceramic BB's.
He is racing with an SRM power meter and SRM PowerControl 7 computer unit to track his power output during the race. He pays close attention to his power output in training and will use this tool to guide his effort during the race, as well. Measuring his effort during the bike so he enters T2 close enough to his competitors to run to the front, but still saving enough energy to run his best marathon will be one of the keys to his race.
Alexander believes he is more prepared to win this race than ever before. If he pulls off the three-peat, he will join Peter Reid, Mark Allen and Dave Scott as the only three-time male Ironman world champions. Crowie has sometimes not received the attention that his achievements warrant, but he is now on the precipice of joining the all-time great triathletes.