Kona Pro Bike: Frederik Van Lierde's Cervélo P5
Van Lierde will go after his second-straight Ironman World Championship win on this unique Cervélo P5.
Heading out the door? Read this article on the new Outside+ app available now on iOS devices for members! Download the app.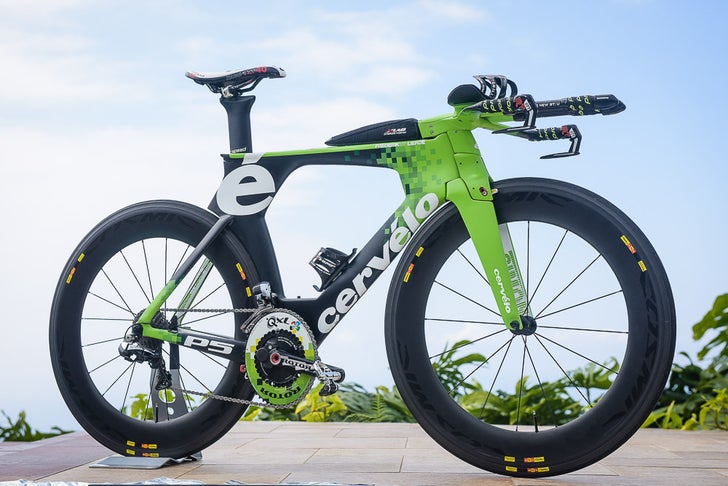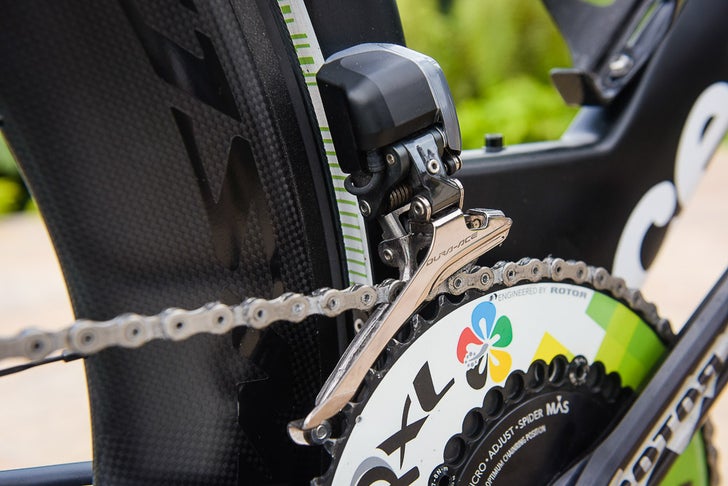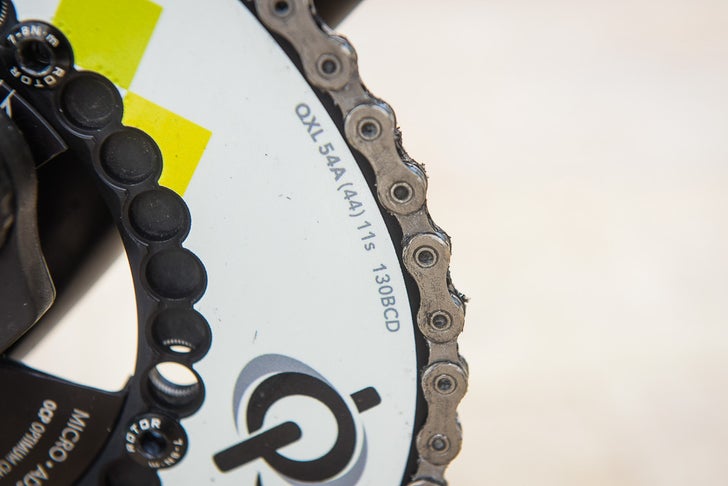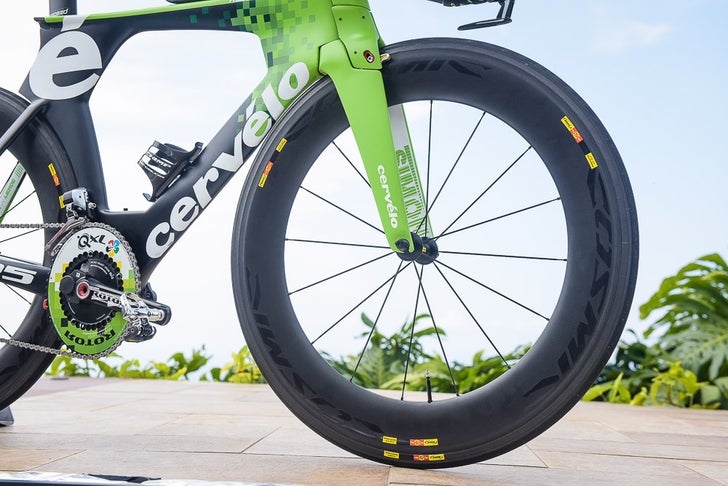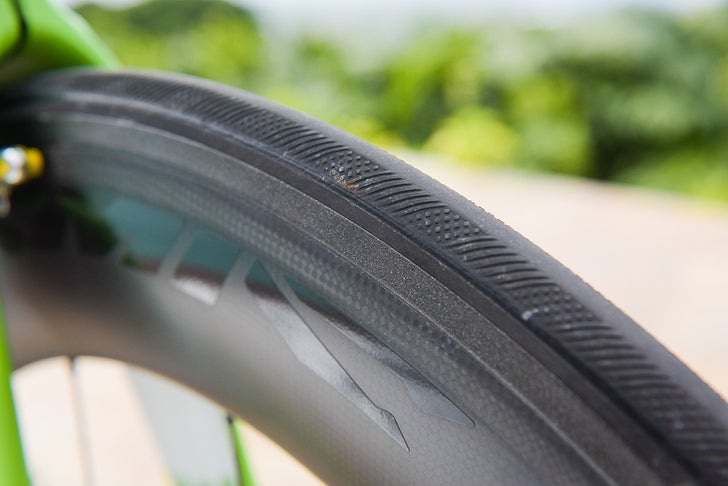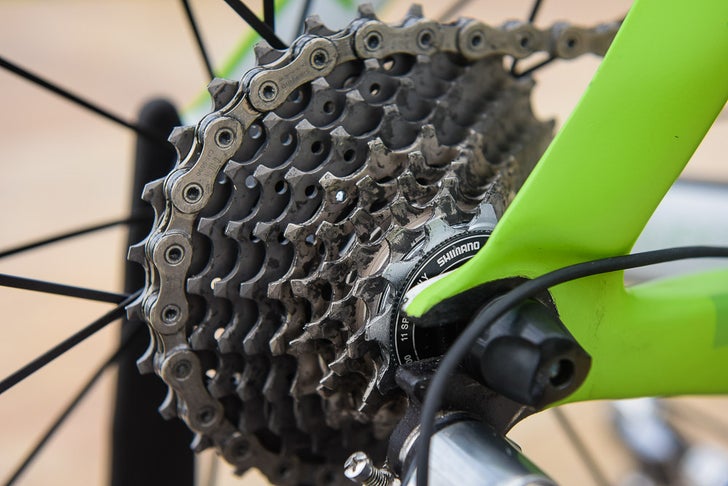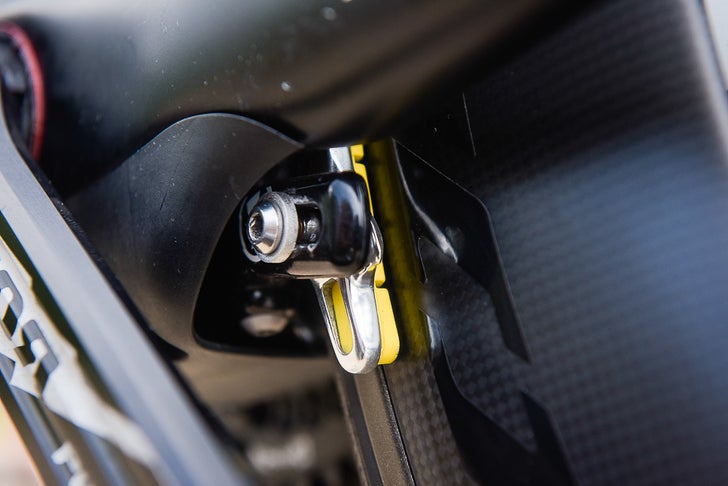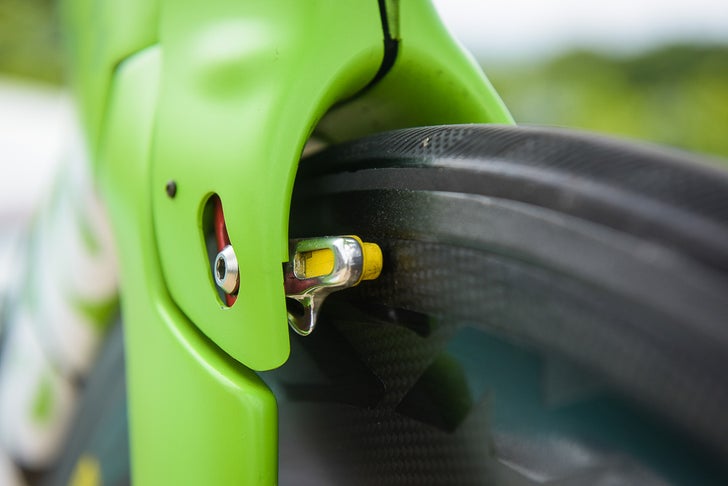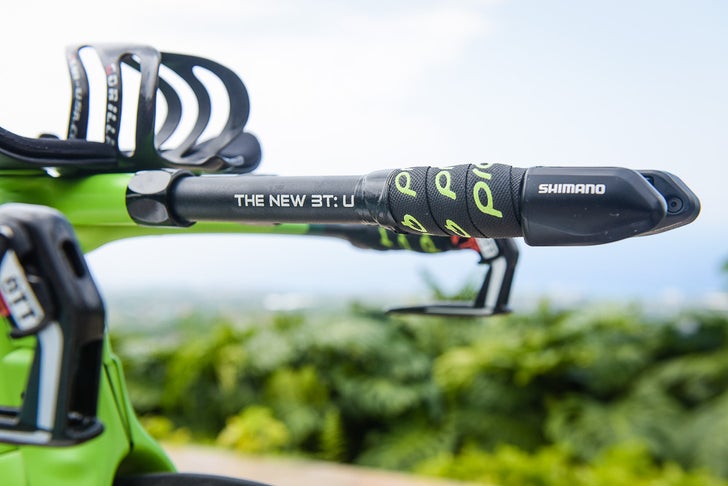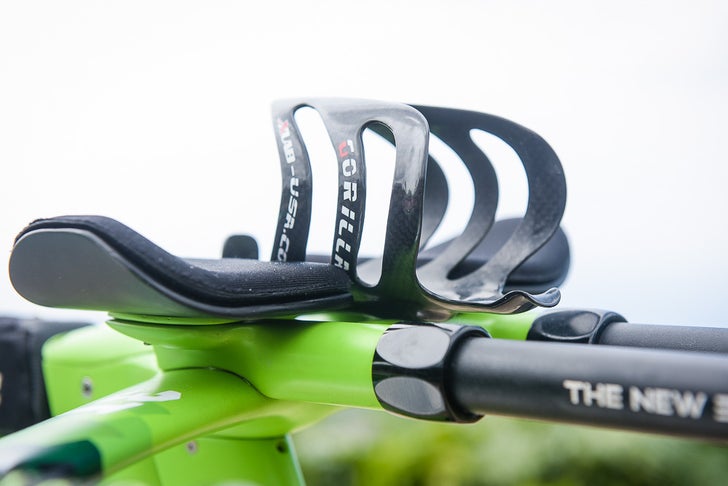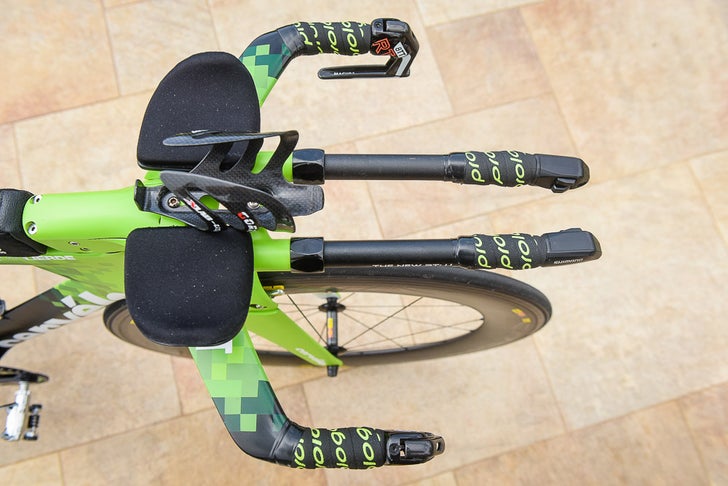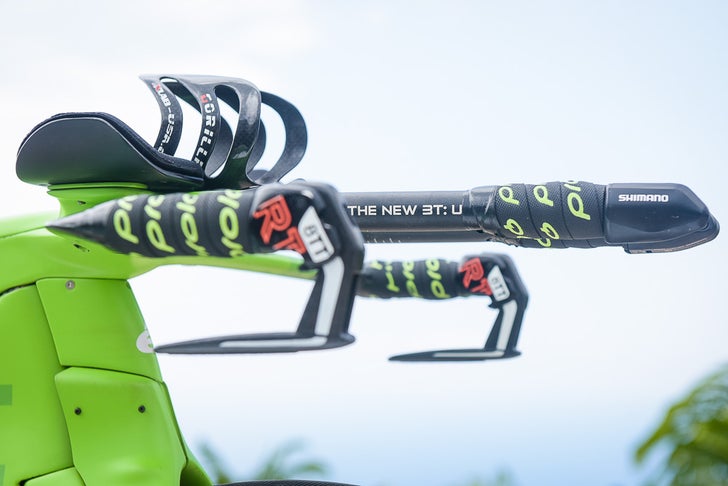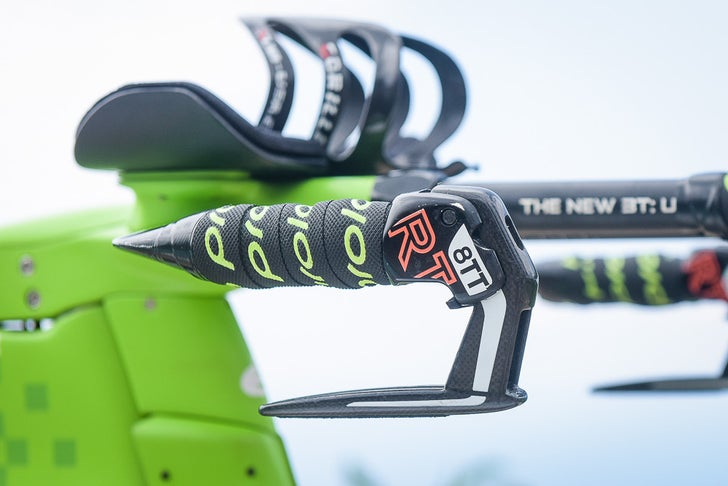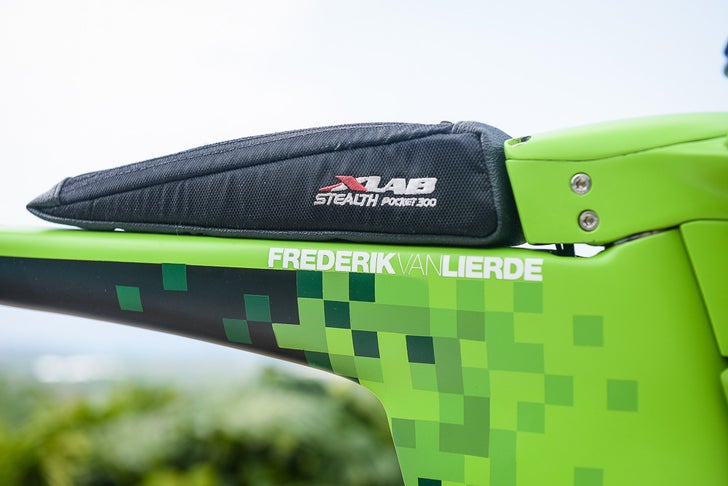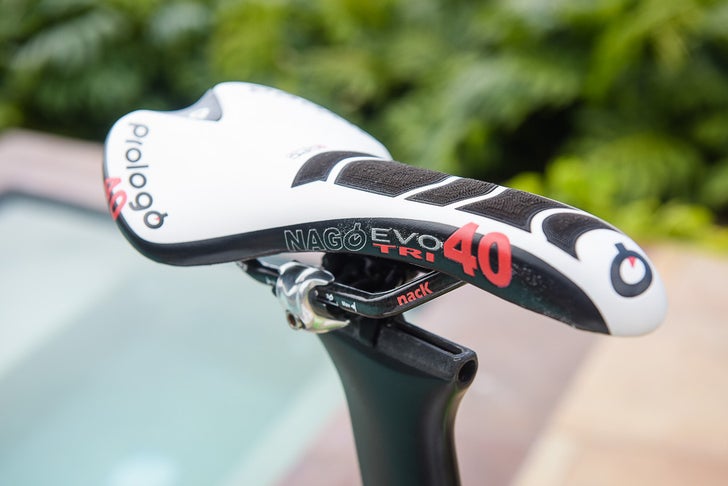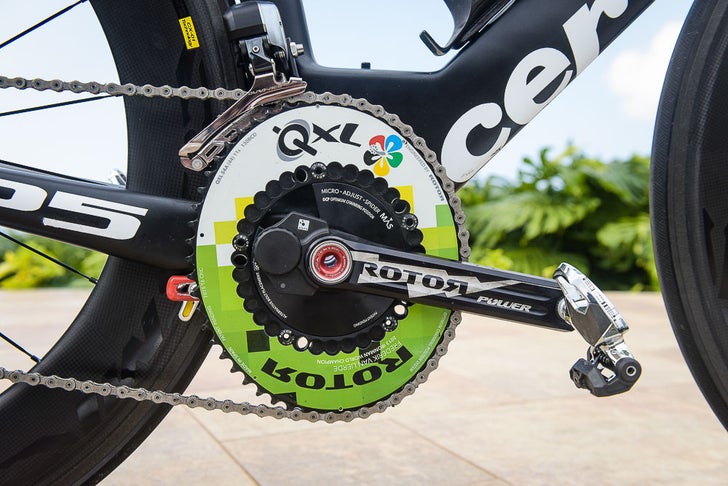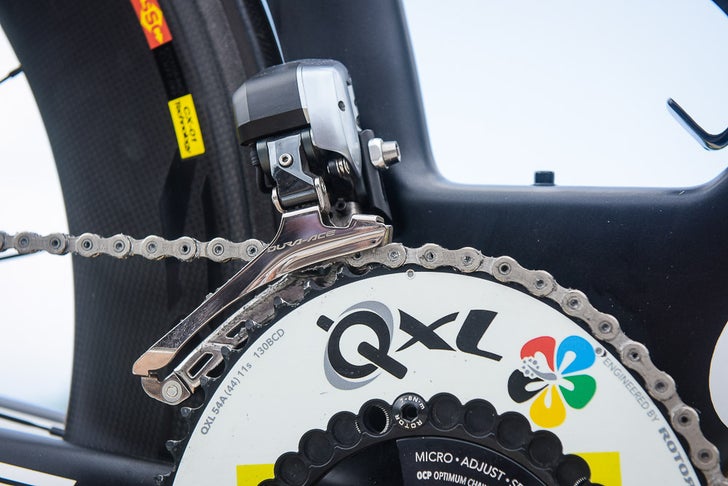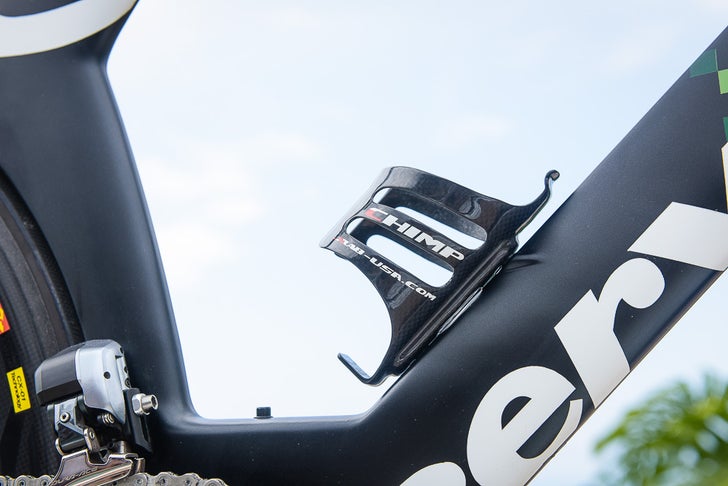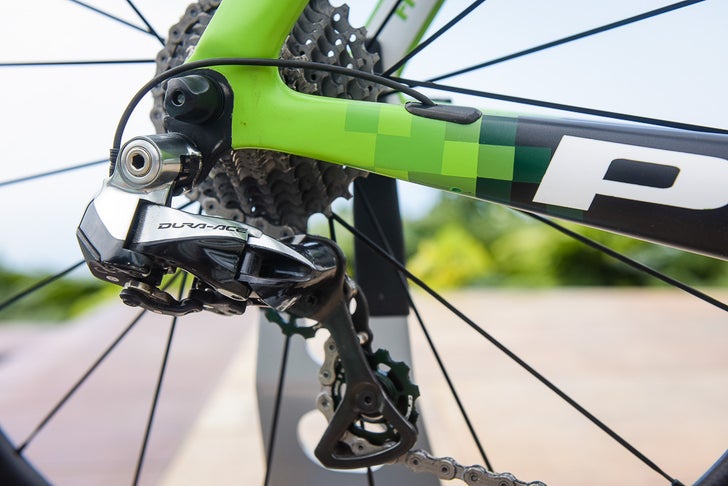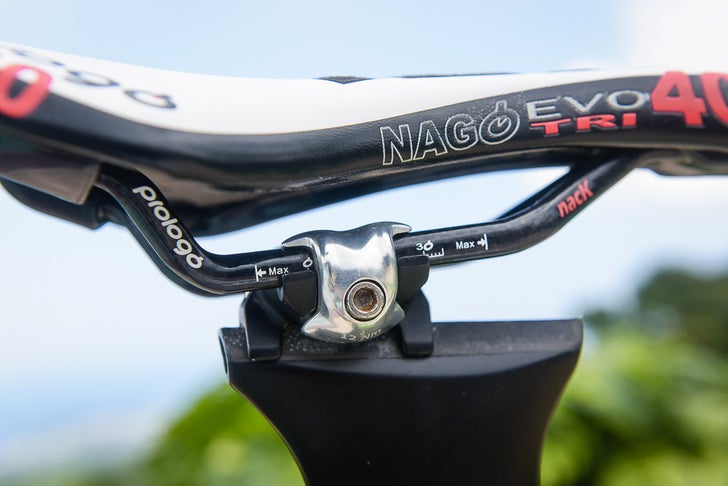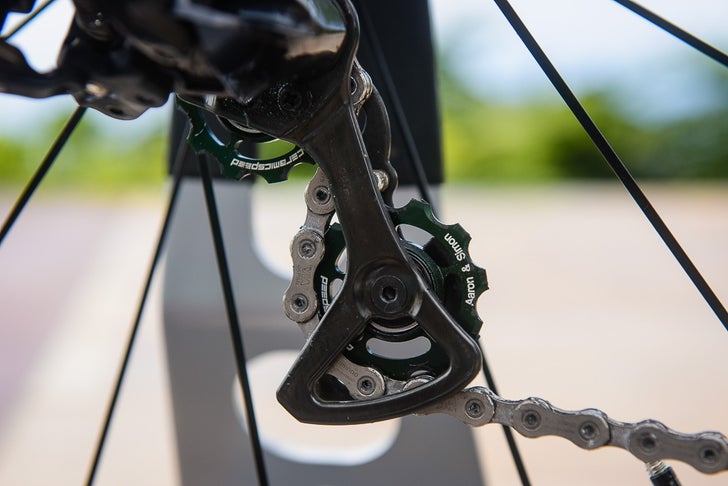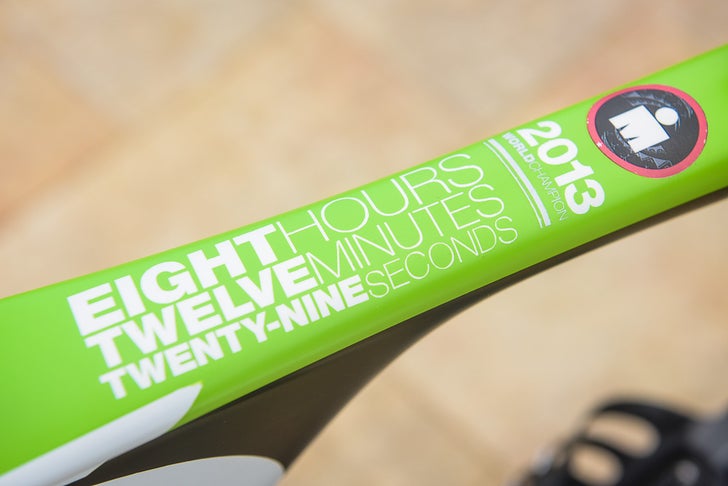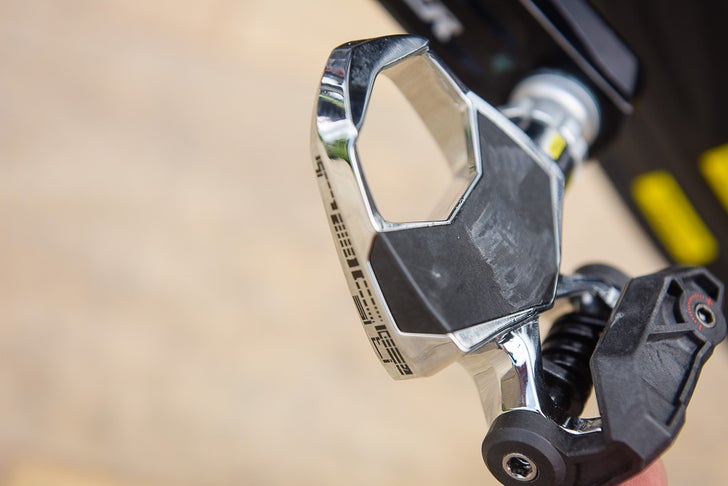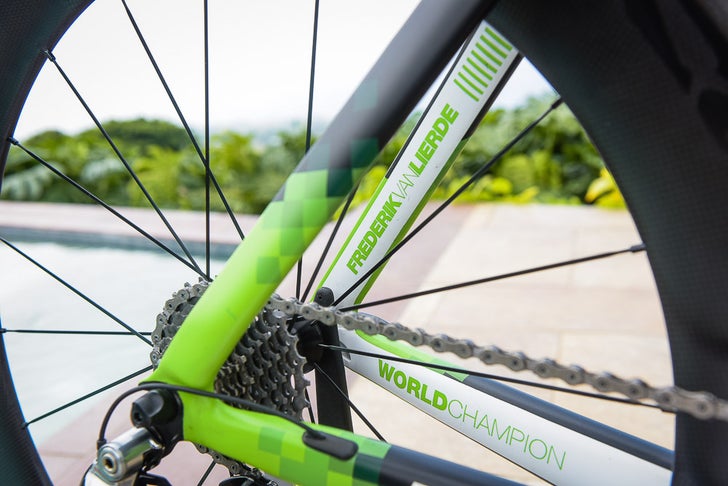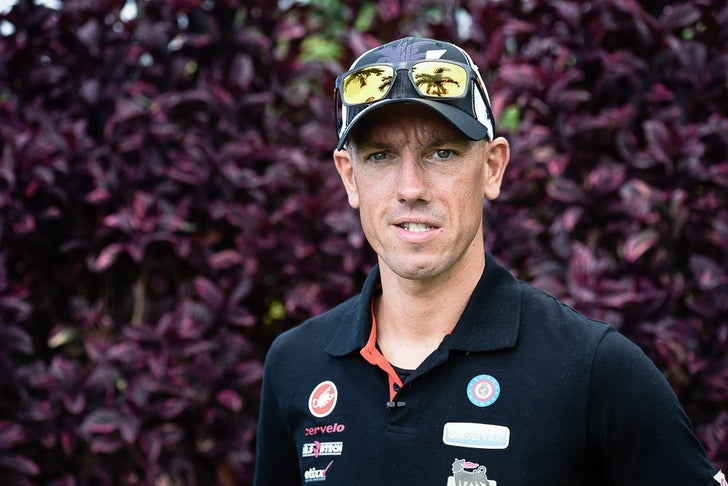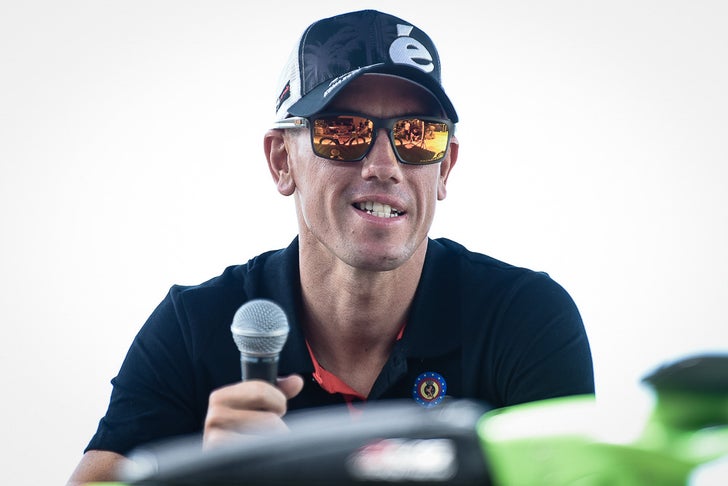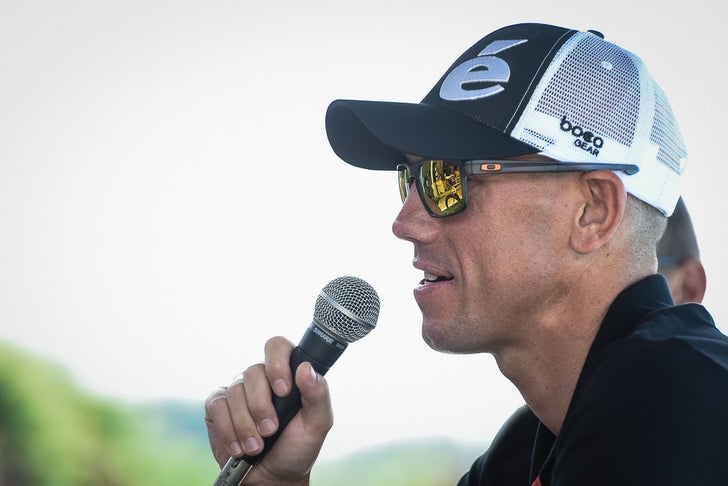 Frederik Van Lierde wasn't the best swimmer, cyclist or runner in Ironman Hawaii in 2013. He was the fastest triathlete, however, in part because he was able to stay close to the front all the way to T2 without emptying his reserves of strength. "He was the strongest [in our group late in the bike]," said Tyler Butterfield, who rode close to Van Lierde in the later miles of the ride. "You could tell he's waiting for us. He literally would be pulling turns and look over and see that he dropped us and ease back a bit…then he took off and won the race."
Saving energy during the ride was just as important to his strategy as saving seconds. The Belgian's superior combination of patience and fitness is the key to making his bike split so effective, and his attention to technical detail helps save even a few extra calories that come in handy late in the race.
Van Lierde's chain looks like a standard Shimano Dura-Ace 9000 11-speed chain. The links and pins are the same as any chain in any bike shop, but Van Lierde's has a special lab-validated coating with a shockingly large guarantee of energy savings. Jason Smith of Boulder, Colo., founded an independent lab called Friction Facts that conducts independent test on the resistance created by moving parts on a bike, such as the chain and bearings. He found that treating a chain in paraffin wax saves watts over even the best traditional lube. Smith started buying chains, treating them and selling them as UltraFast chains. He guarantees a massive 5-watt savings.
Shimano Dura-Ace rear derailleurs pulleys come with steel bearing. CeramicSpeed has taken off as the replacement pulley of choice for many pro triathletes, including Van Lierde. The names of his sons, Aaron and Simon, are etched into the wheels.
Van Lierde rode Osymetric chainrings last year and is back again with elliptical rings. Now he is racing Rotor's QXL Q-Rings. His big chainring is 54 teeth. Many of the top men hit speeds fast enough to spin-out a 53-tooth ring so he uses an oversized one to stay in contact with his pedals during this crucial part of the ride.
For storage, Van Lierde has two round bottle cages on his bike and nothing else. An XLab Chimp cage is mounted to his downtube and a Gorilla cage is between his forearms. Eliminating extraneous systems, bottles and cages keep his rig as sleek as possible. Many athletes have gone away from a frame bottle in favor of a rear-mounted cage behind the saddle.
Tires have overtaken rims as the most talked-about element of race wheels for some of the sport's leading wheel designers. Mavic's answer to tire design is extreme integration. The French company created a tire explicitly to achieve a shape that perfectly matches the rim of its CXR 80. Aerodynamically, this wheel has performed exceedingly well.
One thing Van Lierde didn't modify in the slightest is the fit of his P5. With the 3T Aduro bars in the lowest orientation, his fit matches this frame perfectly. There isn't a single spacer on his bike.
RELATED – Frederik Van Lierde: You Have To Be Strong To The End