Girl Gear: ASSOS Accessories
Heading out the door? Read this article on the new Outside+ app available now on iOS devices for members! Download the app.
Whether we're dressing up for a night out on the town or slipping into our athletic gear to take on the roads, most of us girls find accessories the easiest and most fun way to dress up an old outfit.  I was given the opportunity to try out some of ASSOS women-specific accessories and I was impressed.
Going forward, the usual discretionary money I spend on high heels and necklaces will be going towards feeding my new ASSOS addiction. Finally, accessories that are cute and comfortable, its a win-win. Yes, I'm aware that the ASSOS products are on the expensive end of the spectrum, but there's a reason for that. Every dime you put towards their products you get back in quality and comfort.
If you're not comfortable splurging on yourself in this tough economy, the best bet is to ask for ASSOS gear as a present for a holiday or birthday. In reverse, if you're looking for a gift for an avid cyclist (or even a beginner), you can't go wrong with one of these fun accessory options.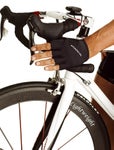 Lady Summer Gloves ($65.99): These women-specific gloves are a little bit larger than the size of a palm, but they are jam-packed with technology. I have never found a pair of gloves that fill so many needs. The best feature is the terry cloth material that lines the thumb-side of the glove. If (okay, when) you experience some sweat or snot, the terry cloth cleanly whisks it away. The details on the palm-slide of the glove are also impressive. There's anti-slip material where your hands would normally slip and a gel pad right where your hands would normally ache after a long ride. I could go on and on about the details of these gloves, but I will keep it short by saying these are the best bike gloves I've ever used.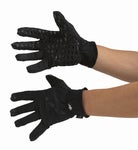 ALS Insulator ($41.99): These gloves are simple and comfortable. They are the perfect thickness to keep your hands warm during the spring and fall months when it's not quite cold enough to bust out the insulated gloves. They also feature silicon grippers so that the gloves don't interfere with bike handling. These gloves give exactly what you need on a cool day: warmth without noticing that you're wearing gloves.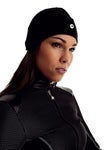 Stinger Lady ($47.99): I'd never used a cap to stay warm while cycling in the past. One weekend on a windy and chilly (chilly by my standards) through Camp Pendleton I found my opportunity to give the Stinger Lady a shot. It is amazing the difference the cap made in helping to stay warm. I quickly figured out that when my head stays warm, the rest of my body stays warm. The cap features double layering on the forehead and the ears that aids in keeping the most important parts of your head warm.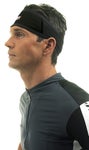 Summer Headband ($17.99): The headband is the most affordable and simple product I tested. The headband had subtle advantages that helped make my riding experience that much more enjoyable. Ever since I cut my hair too short put it in a ponytail, I've been using bathroom stops on rides to take my helmet off to figure out the most efficient way to get my hair out of my face. With this headband I didn't have to worry about it once. The headband also kept sweat from falling down my face and getting sunscreen in my eyes.


DopoBici (after bike) Spiderbag ($159.99): This bag was my favorite thing that I tested. The bag is perfect for those rides around town when you need a place to keep a wallet, sunscreen, etc. Every time I rode with the Spiderbag I forgot I was wearing it. While I didn't venture out on any long rides with the bag, it's comfortable enough for any length of ride. Unlike every other bag I've tried to wear on a bike, the Spiderbag didn't fall to either side and the comfort of the straps was never an issue. I'll be honest, the lightness and comfort of this bag have led me to use this bag as a full-time purse.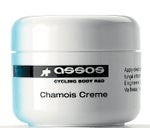 Chamois Crème ($19.99): I won't go into too much detail here. Just know that the cream works extremely well and is worth every penny if you ever have problems with chafing or saddle sores.