Ask A Gear Guru: What Are The Best Father's Day Gifts for A Triathlete?
The 2023 season is here, and it's time to outfit dad with some of the coolest Father's Day triathlon gadgets out there.
Heading out the door? Read this article on the new Outside+ app available now on iOS devices for members! Download the app.
Father's Day is coming up, and we've combed the Gear Guru's stockpile of cool gadgets to find some unique race-adjacent tri goodies that'll help make this triathlon season dad's best yet. We've broken down the gifts into price categories: over $200, over $100, and under $100. Scroll down to see what's hot in 2023.
Best 2023 Father's Day Gifts for A Triathlete Dad, Over $200
Polar Pacer GPS Smartwatch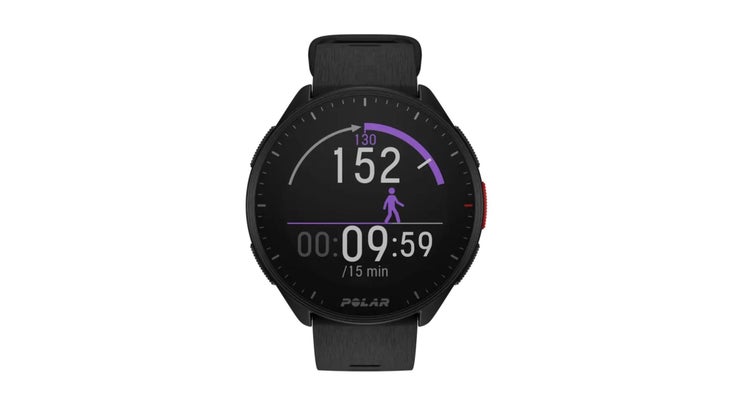 It used to be that you needed to throw down $3-400 to get your hands on a capable GPS smartwatch with all of the tri functions you needed: stuff like open-water swimming, pool swimming, cycling, running, and tri/multisport modes. Now there are a couple of brands doing a great job with all of the above for under $300—bringing GPS tracking and top-level data/physio functions to the masses. We like the new Polar Pacer because of its small wrist footprint, color screen, and a decent six-day smartwatch (35 hours GPS) battery. Looking for navigation, cycling and performance testing, and/or on-wrist running with power? Take a look at the "pro" version for another $100. Check out the extended review here.
$230 at Polar | $230 at Amazon
Oakley Encoder Sunglasses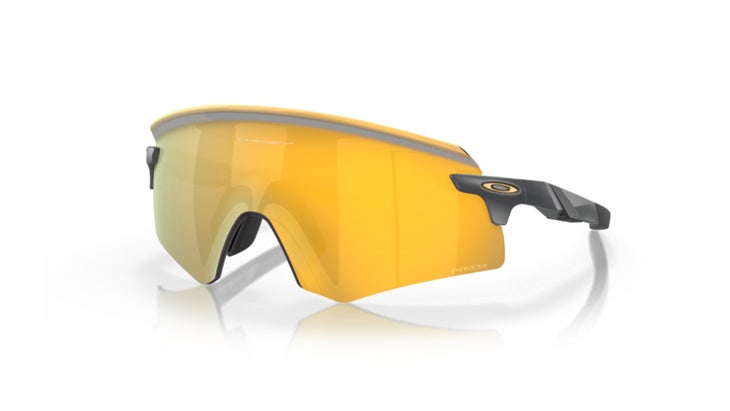 There's nothing better than a fresh pair of sunglasses, and there's nothing fresher than a brand-new model of sunnies from Oakley. We like the fashion-forward look and wide coverage, but we love that these are made with helmets and hats in mind (so for cycling or running…). It also goes without saying that Oakley's lens clarity is without equal, and the no-slip grip on the temples and nose are perfect for wet swim/bike/runs.
$255 at Oakley | $255 at DICK'S
Stryd Run Pod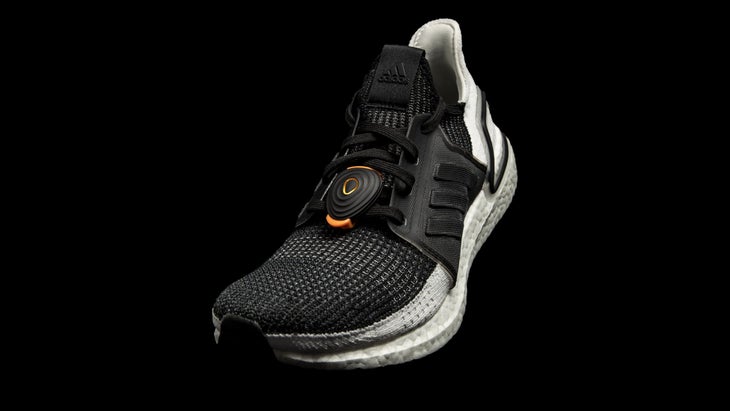 The experts agree: The best way to measure your effort and efficiency while running is using power. (We even wrote a whole guide on it!) In terms of accuracy, flexibility, and breadth of data, there's no better running with power device than the Stryd pod. Clip it onto any shoe, connect it to a compatible smartwatch, and your special dad will have more data than he knows what to do with.
Best 2023 Father's Day Gifts for A Triathlete Dad, Over $100
Atreyu The Artist Running Shoe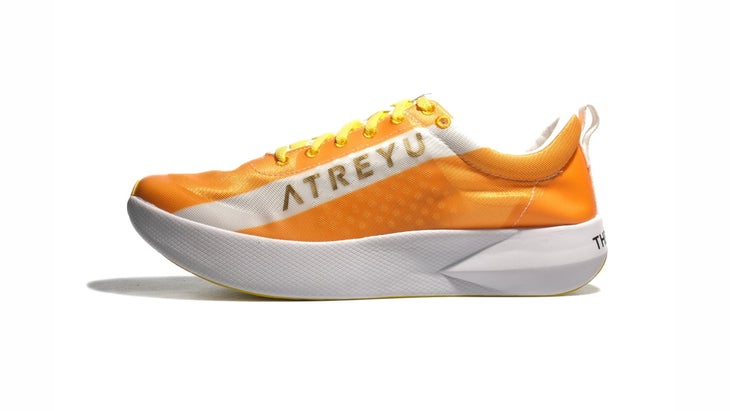 Sure, a pair of running shoes might seem like a risky gift for dad, but for $100, you're getting a top-of-the-line race-day or fast training-day pair of carbon-soled supershoes that would normally cost way more than $200. Not only that, but you're supporting a U.S.-based brand (Austin, Texas!) and dad will be the talk of his training group with a pair of shoes from a small brand with forward thinking and surprisingly low prices. In fact, our editors named The Artist one of their favorite carbon-soled supershoes, even up against mainstream brands that cost well over twice as much. Check out the extended review here.
SPONSORED CONTENT
H2O Audio TRI Multi-Sport Headphones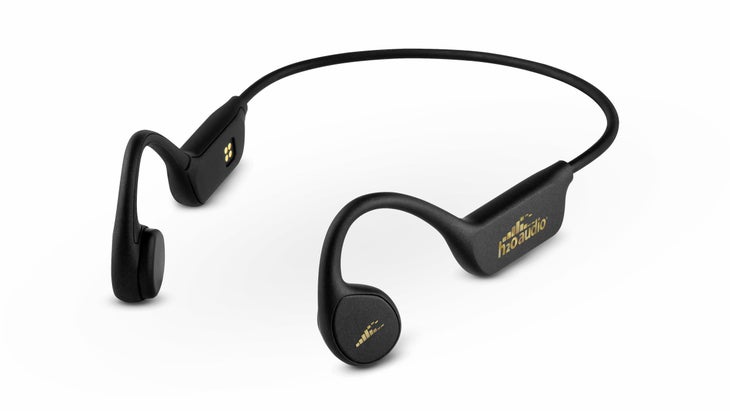 Dad can swim, bike, and run while listening to his favorite music or podcasts through waterproof bone conduction headphones. Designed by athletes, H2O Audio's TRI Multi-Sport Headphones use a Bluetooth connection and a built-in 8GB internal MP3 player with a long battery life (4-6 hours of play time). You can also listen to Spotify offline with the "PRO Series PLAYLIST+" feature. The best news: The open ear design keeps you connected with your surroundings between sets and still delivers an amazing sound in and out of the water.
Best 2023 Father's Day Gifts for A Triathlete Dad, Under $100
Arena Cobra Tri Swipe Mirror Goggles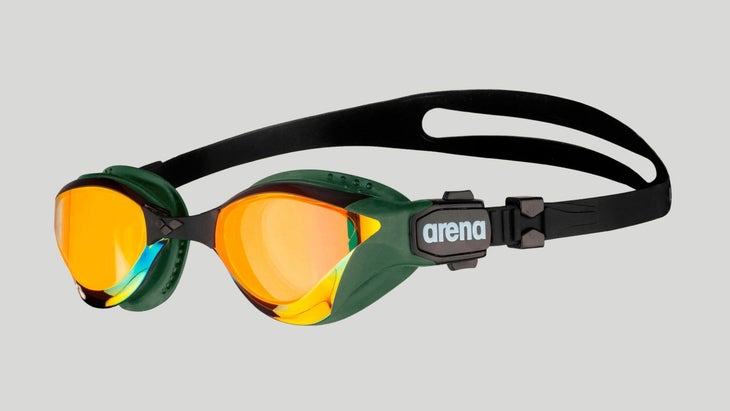 Known as one of triathletes' favorite open-water-specific pairs of goggles, the Cobra Tri Swipes are notorious for excellent fog clearing (a must for open-water swimming—particularly on race day). Using extremely effective "Swipe" technology, users activate the anti-fog protective film by wiping the lenses five times while in the water. Also, the soft gasket and wide range of vision mean you'll be less likely to take a foot or fist to the face!
Blueseventy The Swim Bag, $80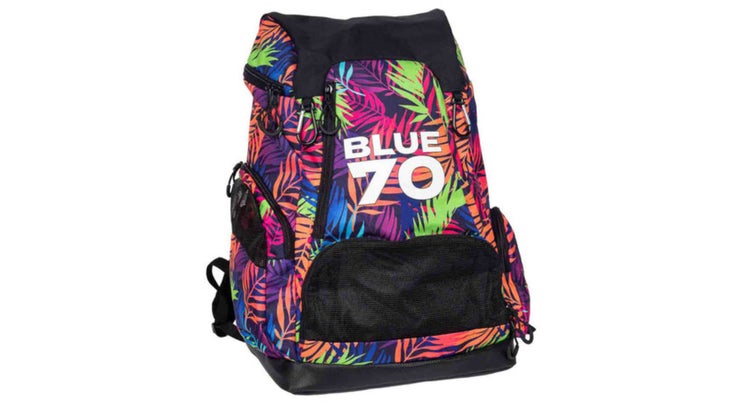 A steal at only $80, this wild-printed bag can be used as a daily swim bag, but thanks to a large 45-liter capacity, a wide-zippered top, two side pockets, a small front pocket, and a (very important) ventilated pouch for wet gear, your tri dad could easily use this backpack as a transition bag for all but the most gear-intensive events. We particularly like details like attached carabiners to hang goggles—allowing them to dry separately from wet clothing and gear.
Profile Design HSF Aerodrink 880
Another surprisingly budget buy, this 30-ounce between-the-arms hydration system from Profile Design is updated with a system that now allows for up to 10 degrees of tilt, to keep the system level with a rotated aerobar setup. Elsewhere, the latest version of the Hydrodrink boasts a bite valve on the flexible hose (can be mounted in front or rear, depending on the rider's body position) and a flip cap for refilling on the fly. The design has been further refined by tucking more of the bits and pieces out of the wind—helping with those minute aero details.