Reed, Carfrae Highlight 2011 Ironman 70.3 California Start List
A look at the professional start list for this Saturday's Ironman 70.3 California triathlon.
Heading out the door? Read this article on the new Outside+ app available now on iOS devices for members! Download the app.
A look at the professional start list for this Saturday's Ironman 70.3 California triathlon.
Women's Race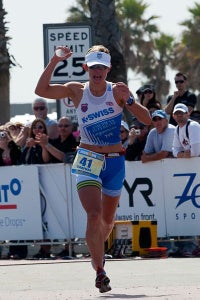 All professional women taking the starting line at Oceanside Harbor will be keeping their eyes on two-time defending champion Mirinda Carfrae of Australia. Carfrae has won this race two different ways. In 2009, she came off of the bike in sixth position and ran her way past five athletes to take the win. Last year, Carfrae relied on her newly found bike strength to come off of the bike in second position not far behind Great Britain's Leanda Cave. She went on to run a 1:17:15 half marathon to easily earn the victory.
Regardless of how she won the two races, Carfrae heads into this race as a definite favorite to three-peat. Unlike the previous two years, Carfrae is not necessarily racing on fresh legs because she competed in Ironman New Zealand just four weeks ago.
Although American Kelly Williamson finished sixth at this race in 2010, she has to be considered a strong contender thanks to her performances so far in 2011. She kicked off the season with wins at Rev3 Costa Rica and Ironman 70.3 San Juan against tough competition. Last year's second place finisher Lesley Paterson is also a favorite. Not only is this a home race for Paterson, she also has proven success in Oceanside thanks to her 1:18:28 half marathon in 2010.
Other contenders in the women's race include the United States' Linsey Corbin, Desiree Ficker and Heather Jackson, Canada's Magali Tisseyre, Heather Wurtele and Melanie McQuaid.
Men's Race
With 2010 champ Michael Raelert choosing not to make the start this year, the men's race is fairly wide open. The three big names competing are Denmark's Rasmus Henning and the United States' Matt Reed and Andy Potts. All three have had recent success at this race. Reed beat out Potts in 2009 to take his first win at a 70.3 race and then finished second to Raelert in 2010. Potts won in 2007 and 2008 before finishing second to Reed in 2009. He missed the 2010 race due to the birth of his child.
Although he had a rough bike ride in this race last year, Henning turned in a powerful half marathon to run his way onto the podium.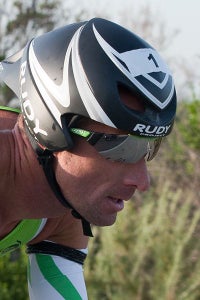 Other names to watch out for include the United States' Jordan Rapp and Ben Hoffman, Germany's Maik Twelsiek and Austria's Michael Weiss.
Men's Pro Start List
1 Matty Reed
2 Andy Potts
3 Rasmus Henning
4 Christopher Legh
7 Ben Hoffman
8 Maik Twelsiek
9 Michael Weiss
10 Jozsef Major
11 Chris Mcdonald
12 Jordan Rapp
13 Bryan Rhodes
14 Paul Ambrose
15 Bjorn Andersson
16 Torsten Abel
17 Mike Aigroz
18 Jimmy Archer
19 Paulo Baranda
20 Jasper Blake
21 Karl Bordine
22 Christian Brader
23 Mac Brown
24 James Burns
25 Chris Coble
26 John Dahlz
28 Mikel Elgezabal
29 Lewis Elliot
30 Kevin Everett
32 Brendan Halpin
33 Craig Howie
34 Adam Jensen
36 Stephen Kilshaw
37 Kyle Leto
38 Matt Lieto
39 Jim Lubinski
40 Ian Mikelson
41 Callum Millward
42 Mike Neill
44 Kyle Pawlaczyk
45 Ken Rakestraw
46 Ryan Rau
47 Nick Saunders
48 Ronnie Schildknecht
49 Matt Shryock
50 Jeff Symonds
51 Nicholas Thompson
52 Anthony Toth
53 Allan Villanueva
55 Trevor Wurtele
56 James Duff
57 Kirill Kotsegarov
58 Markus Ressler
59 Maxim Kriat
60 Will Smith
Women's Pro Start List
67 Mirinda Carfrae
69 Linsey Corbin
70 Magali Tisseyre
71 Kelly Williamson
72 Dede Griesbauer
73 Hillary Biscay
74 Heather Wurtele
75 Melanie Mcquaid
76 Mirjam Weerd
77 Mackenzie Madison
78 Heather Jackson
80 Jennifer Luebke
81 Kelly Dunleavy
83 Lauren Harrison
84 Christie Sym
85 Charisa Wernick
86 Erin Spitler
87 Rachel Challis
88 Kate Major
89 Fiona Whitby
90 Tamara Kozulina
91 Jennifer Tetrick
92 Lesley Paterson
93 Desiree Ficker