Javier Gomez, Annabel Luxford Win 2018 Challenge Wanaka
The New Zealand race threw every type of weather condition at the impressive field of athletes.
Heading out the door? Read this article on the new Outside+ app available now on iOS devices for members! Download the app.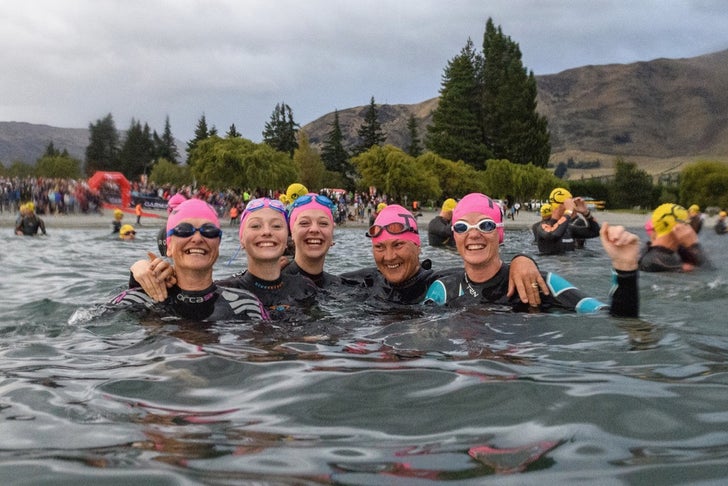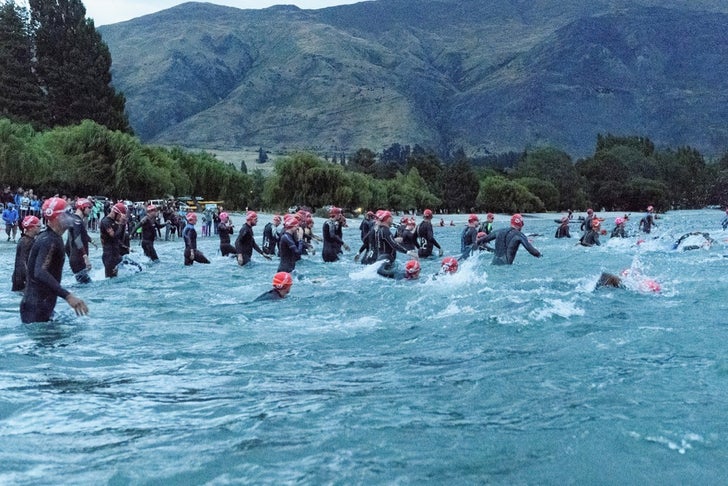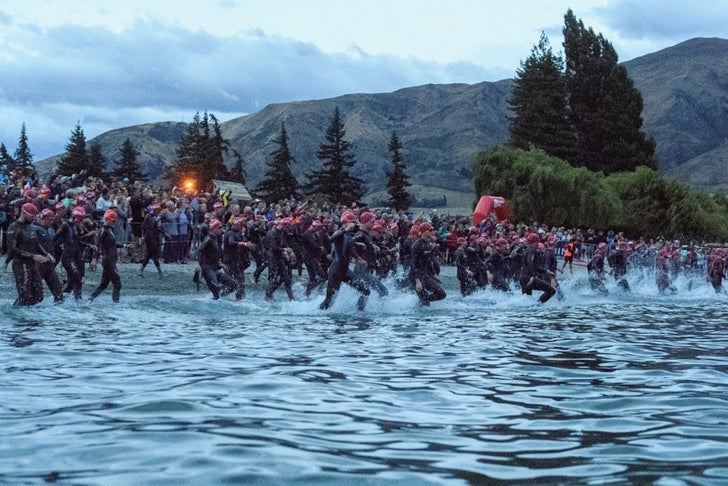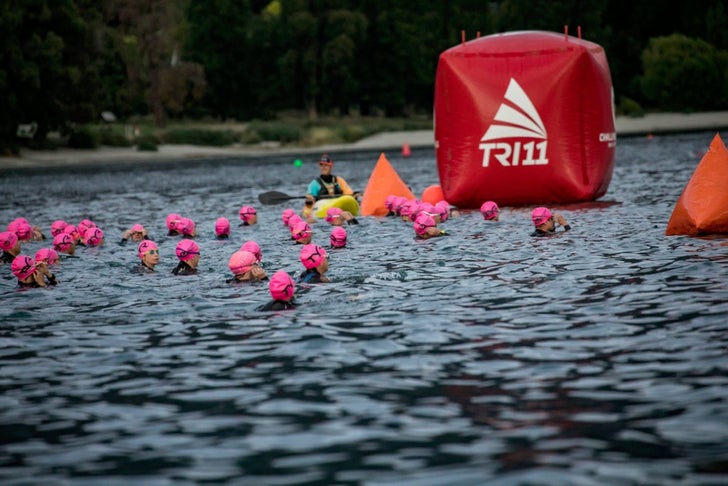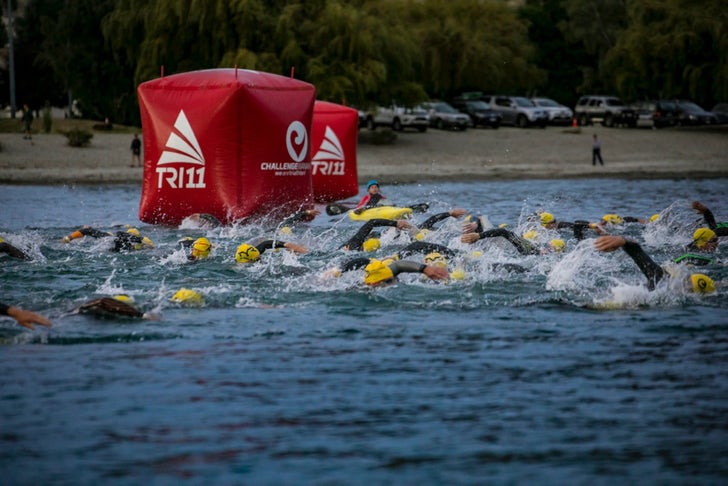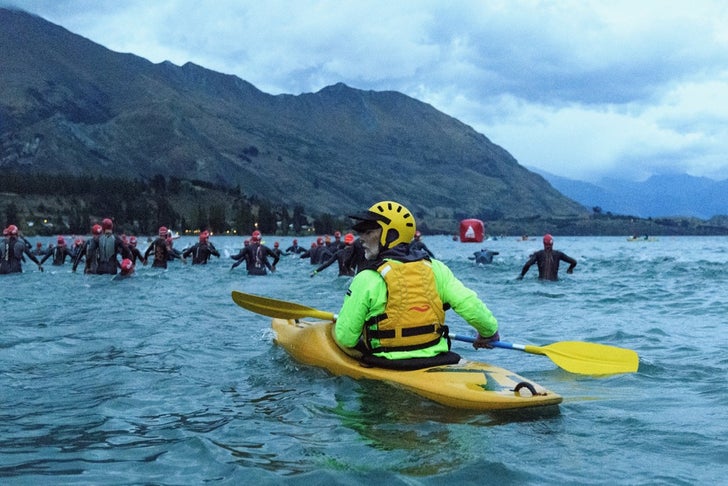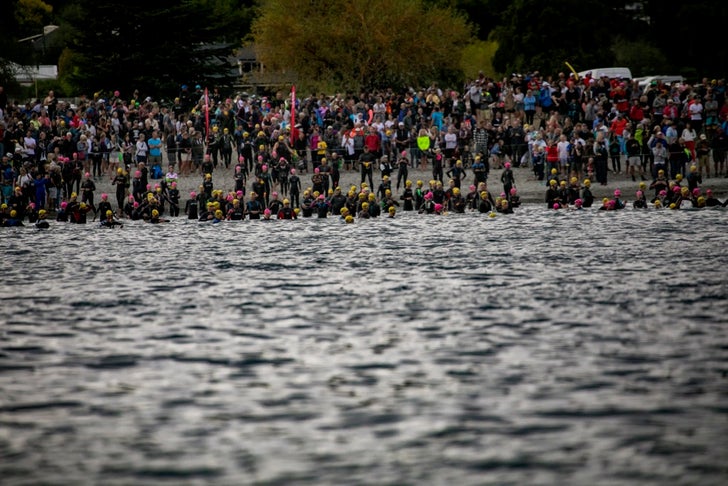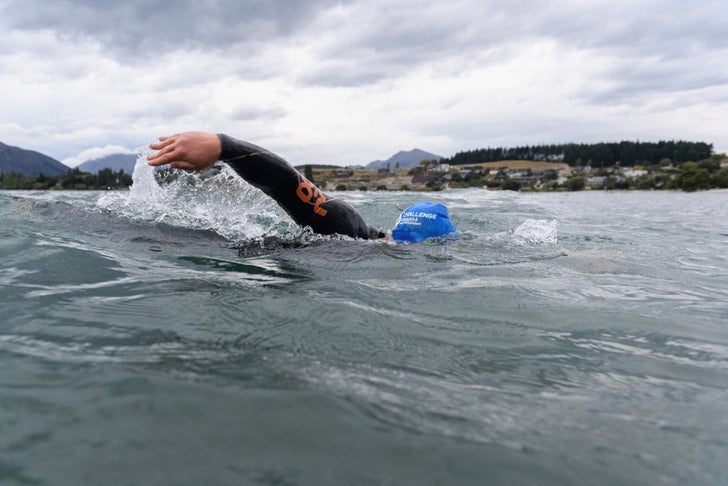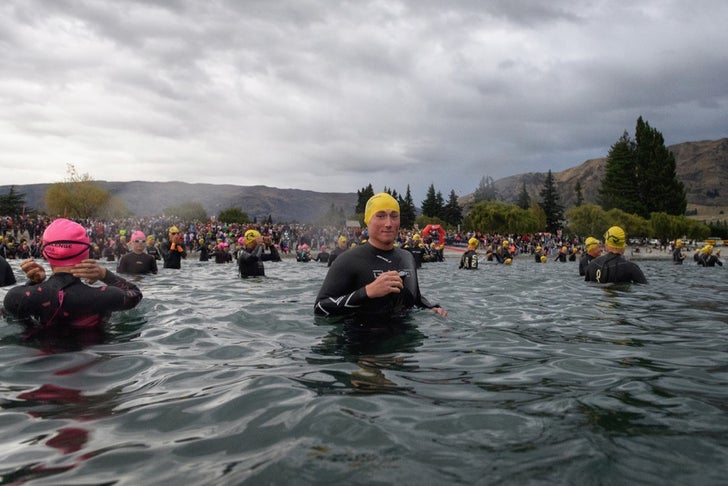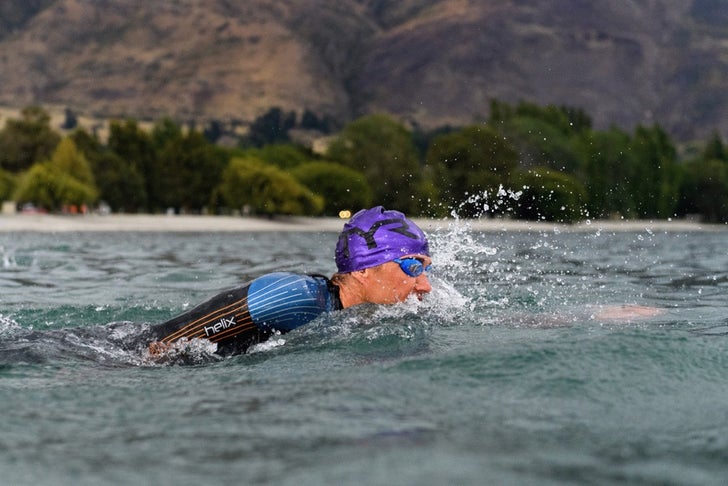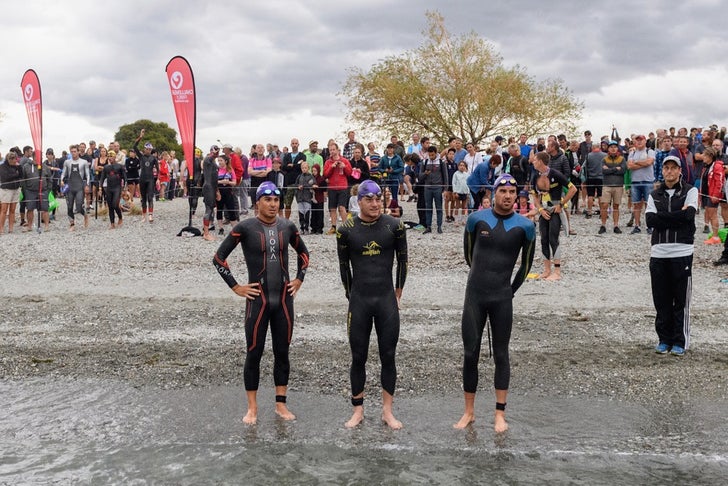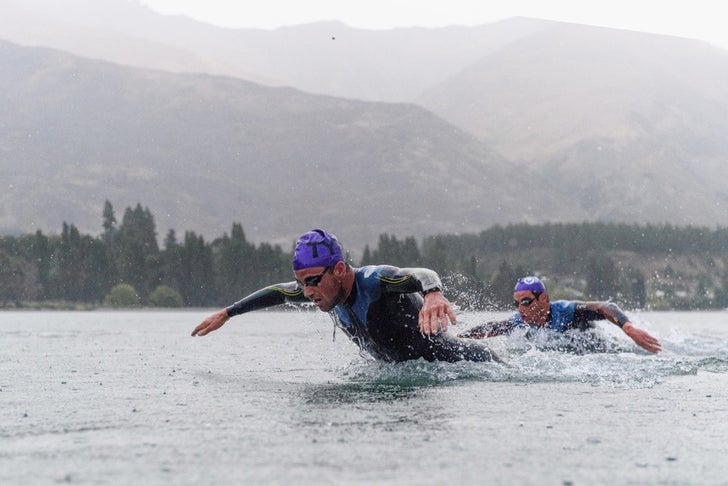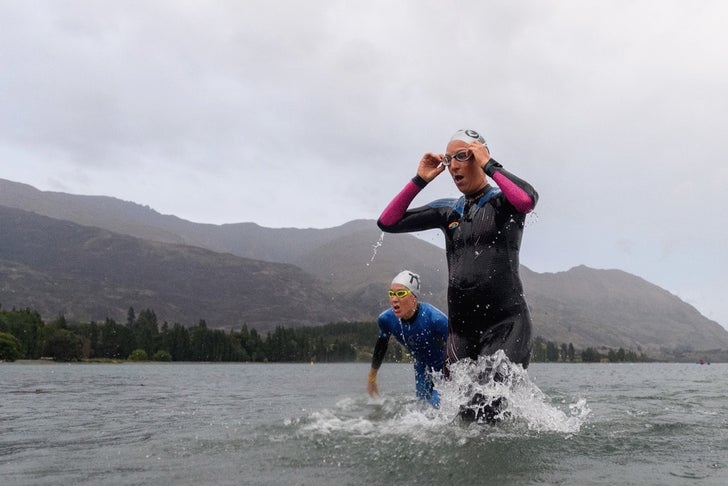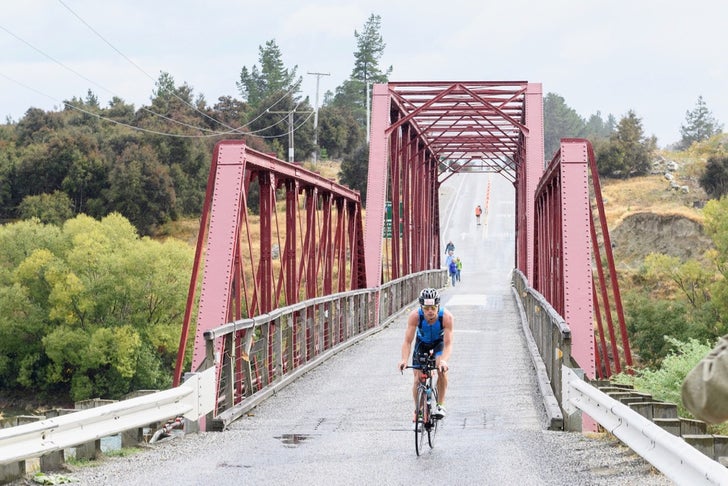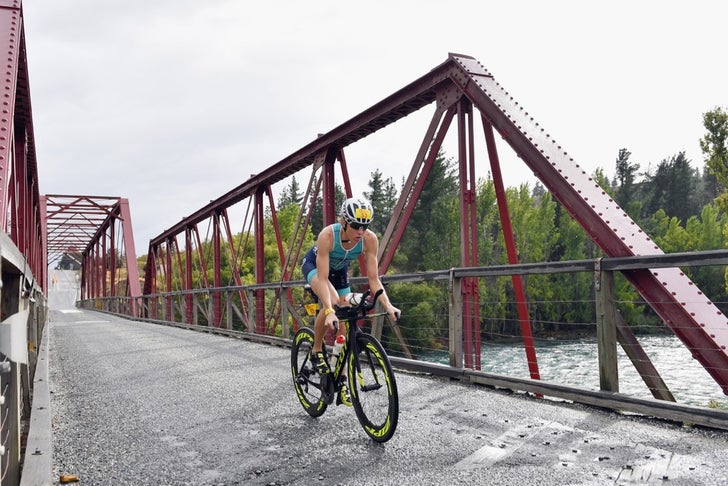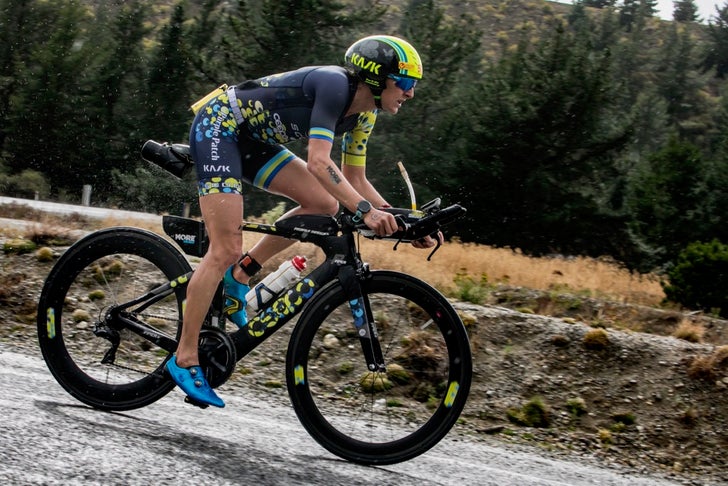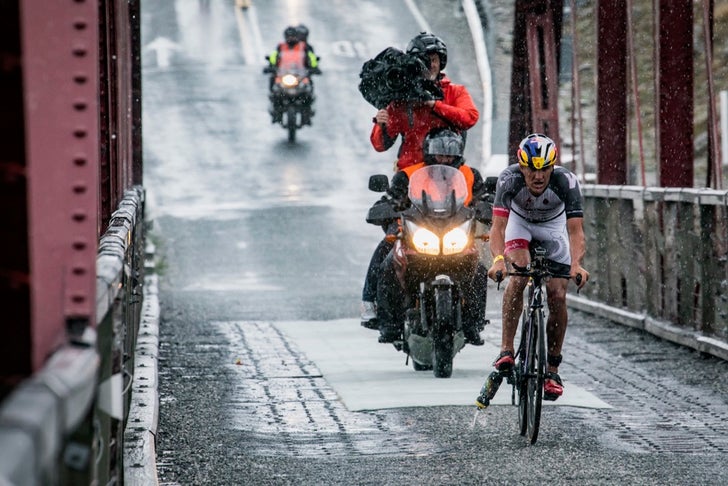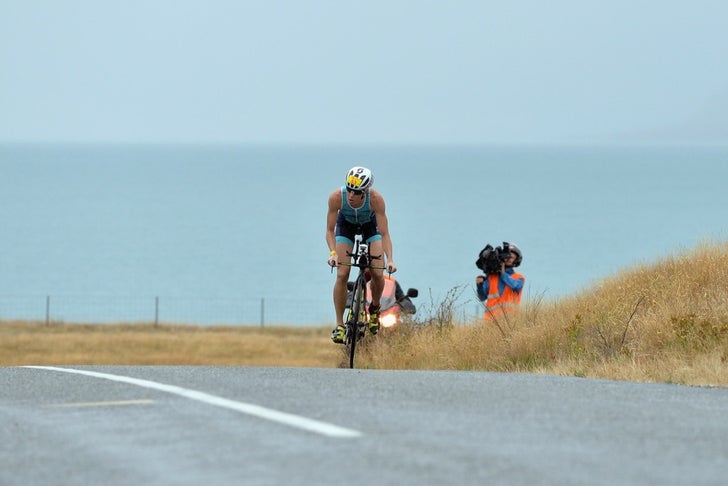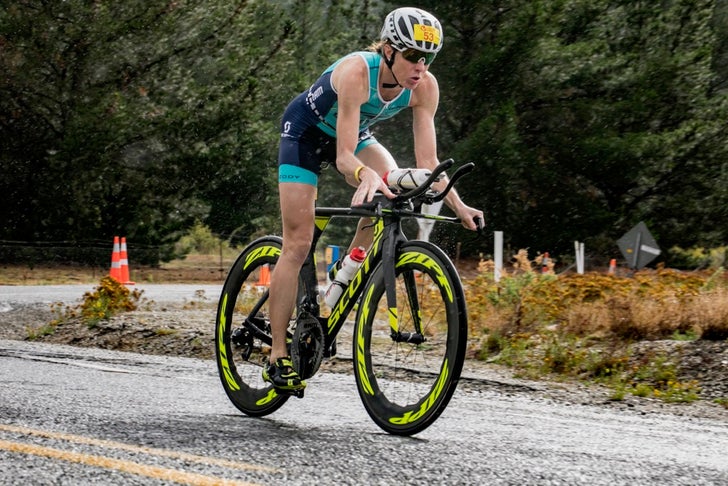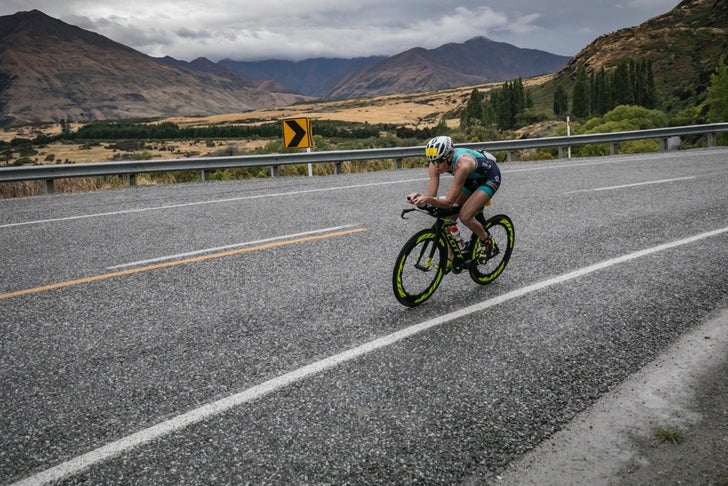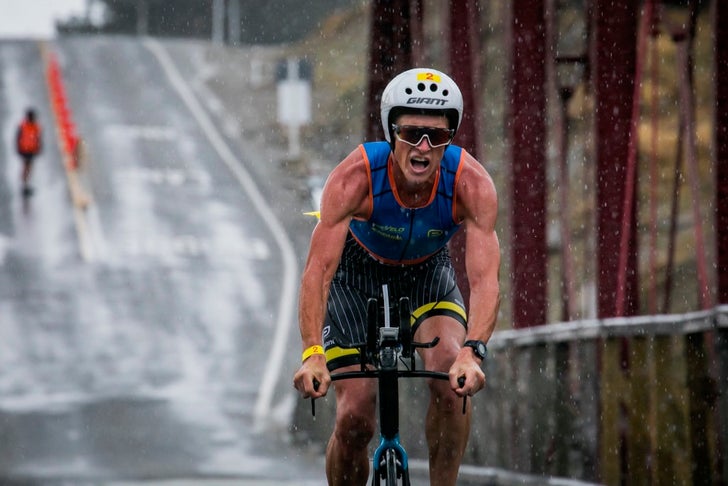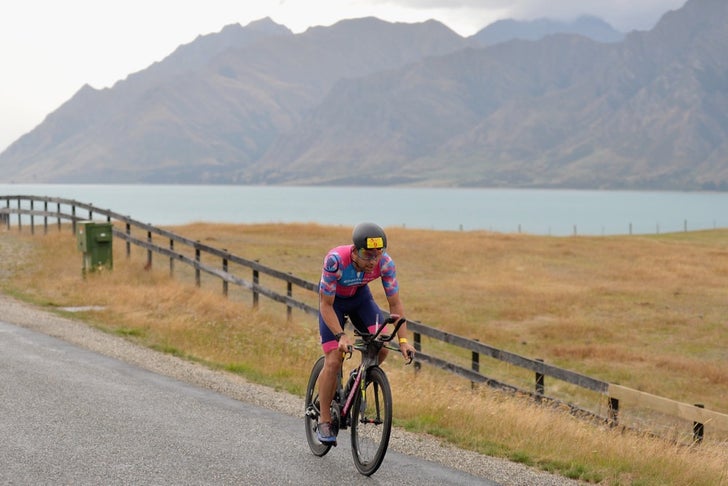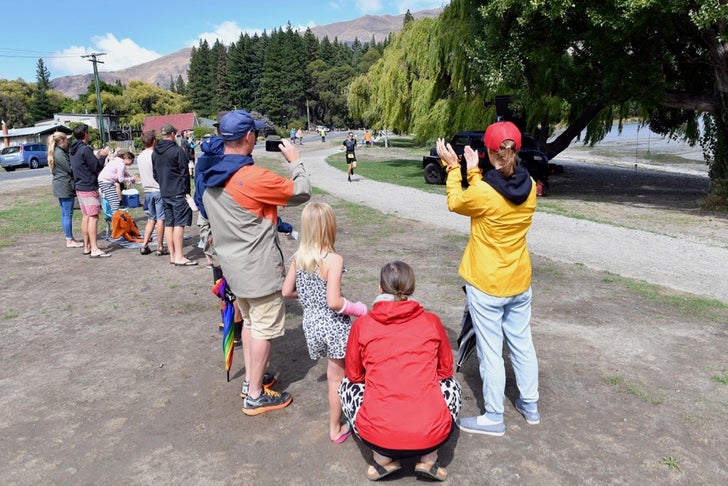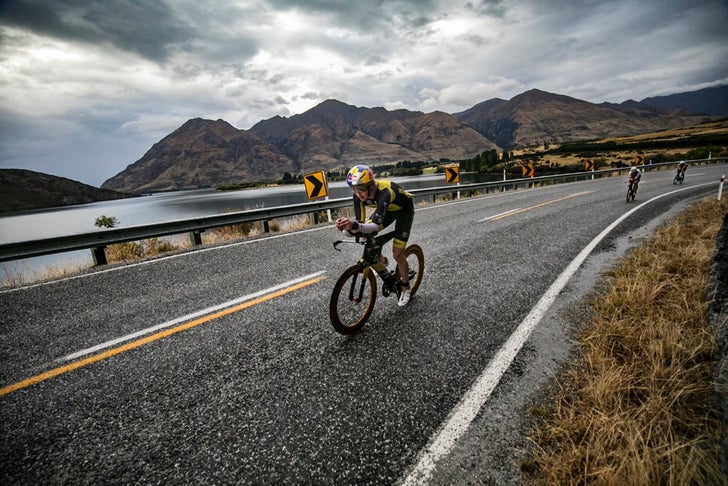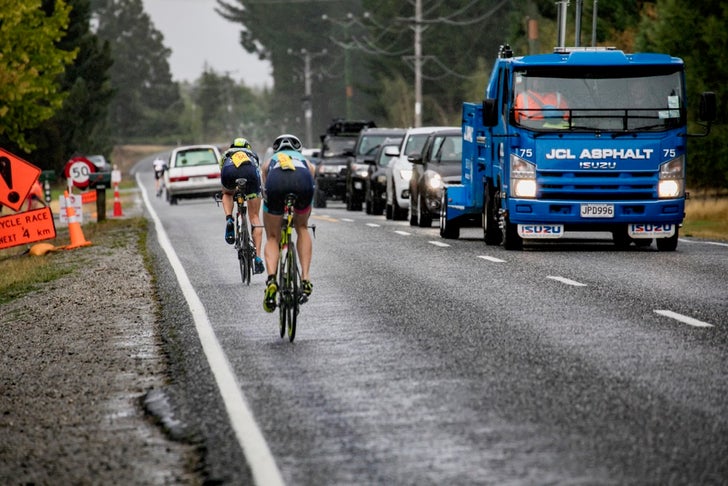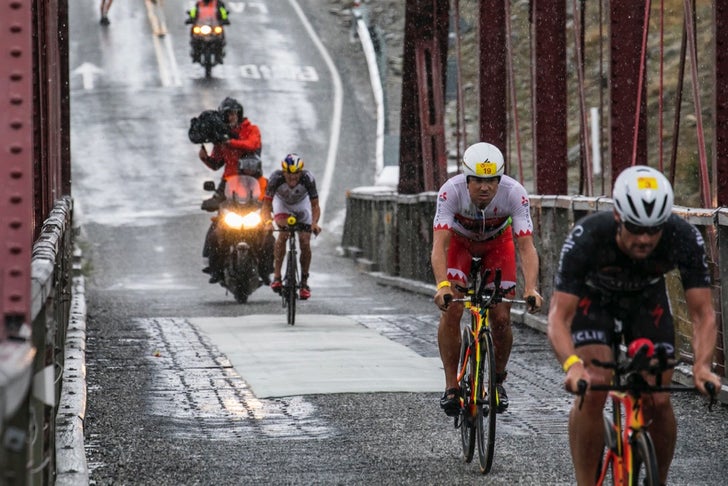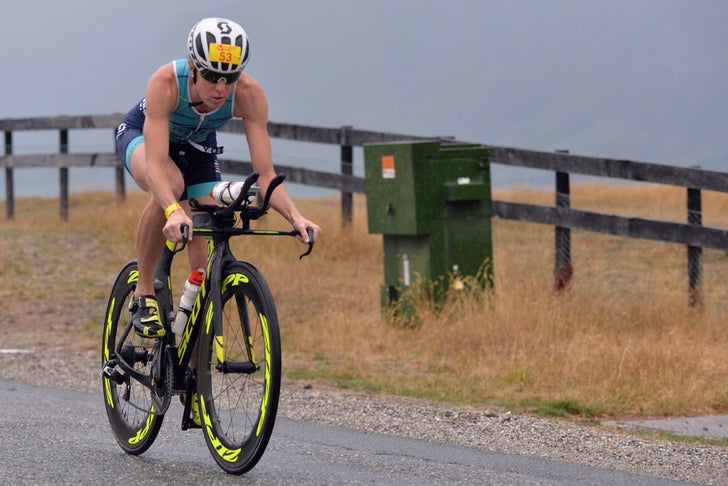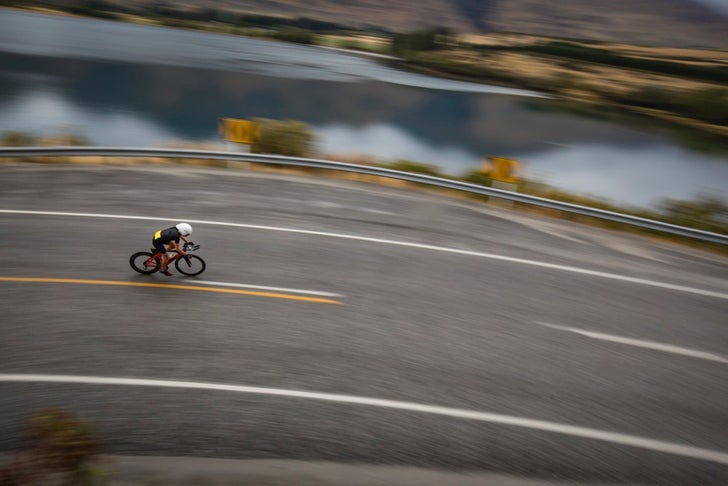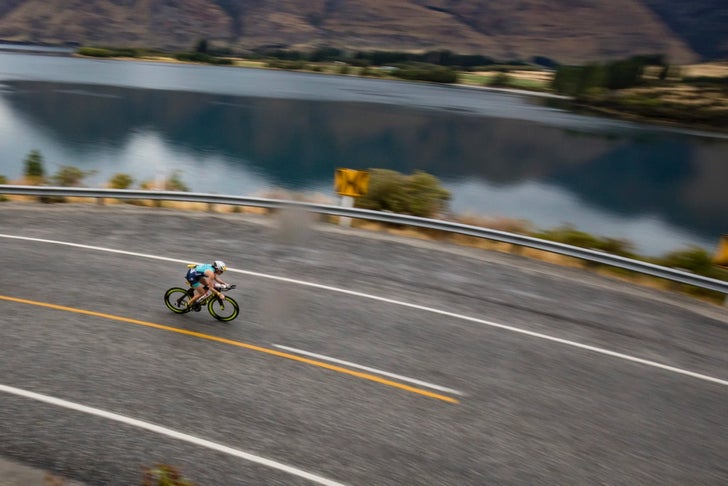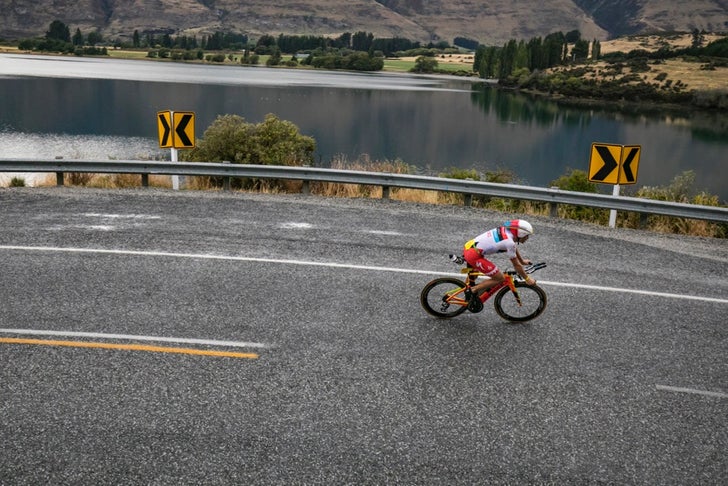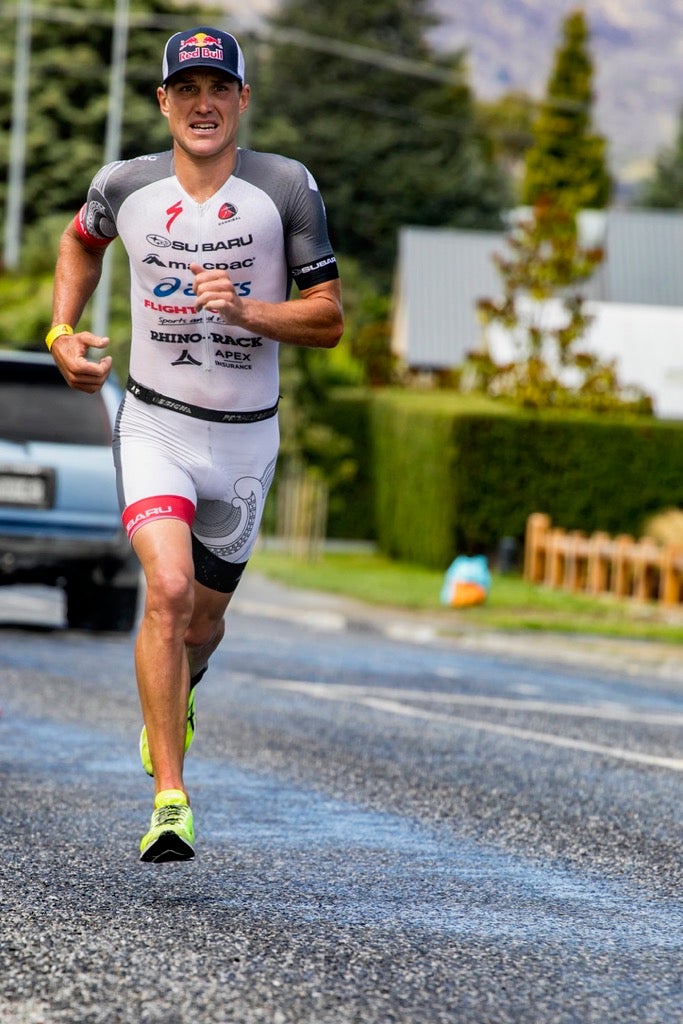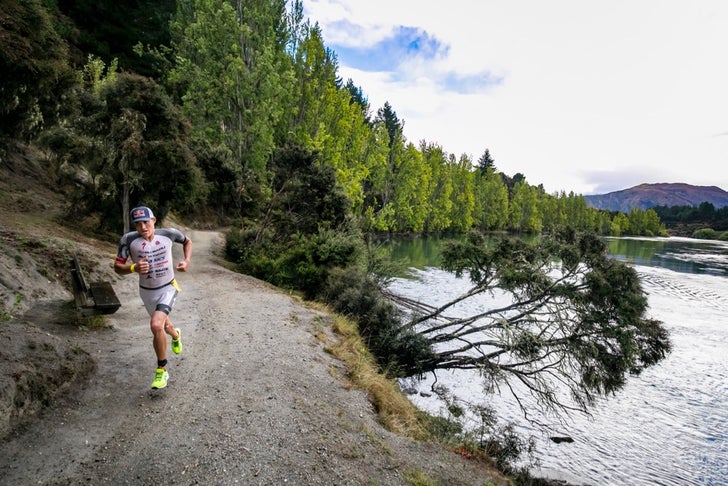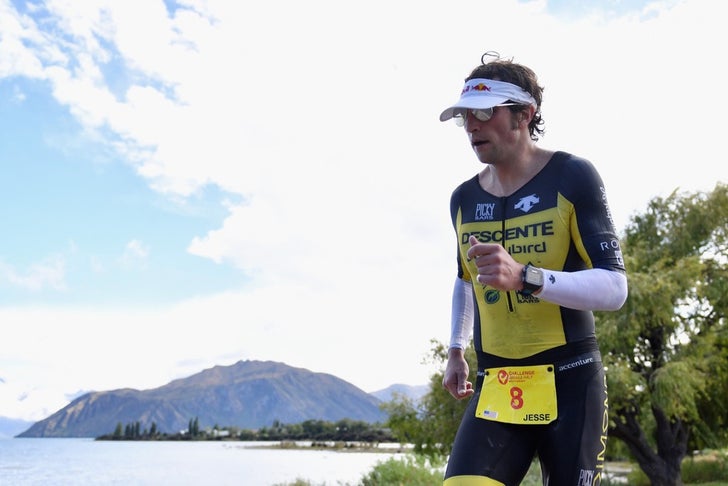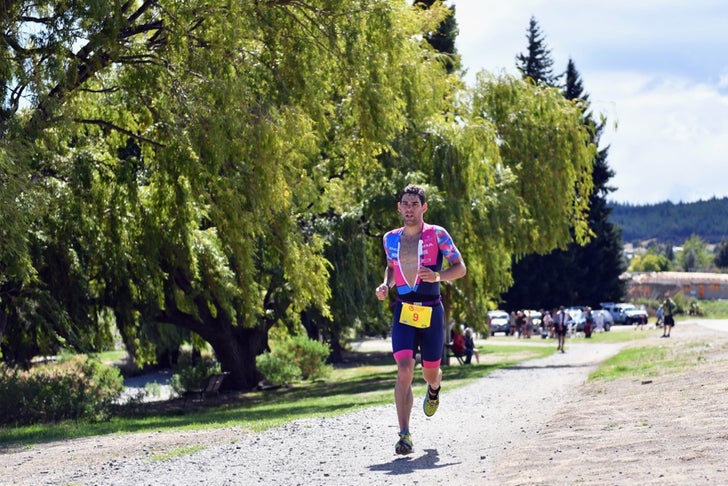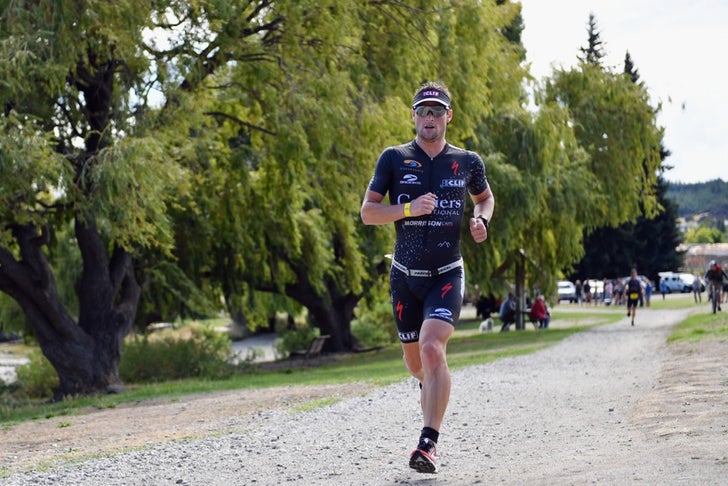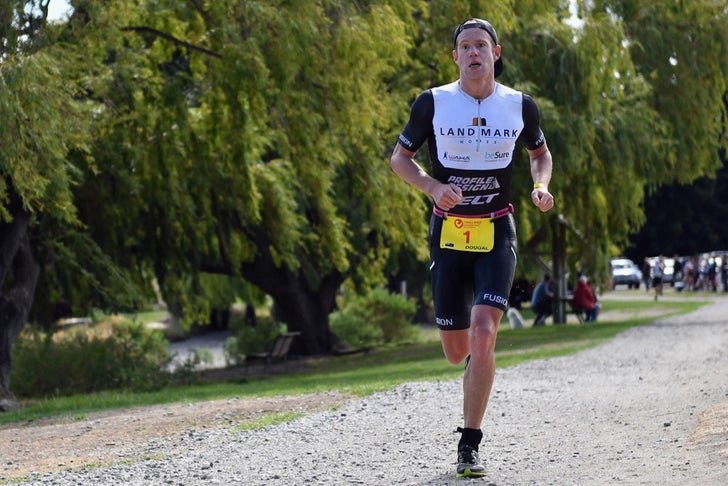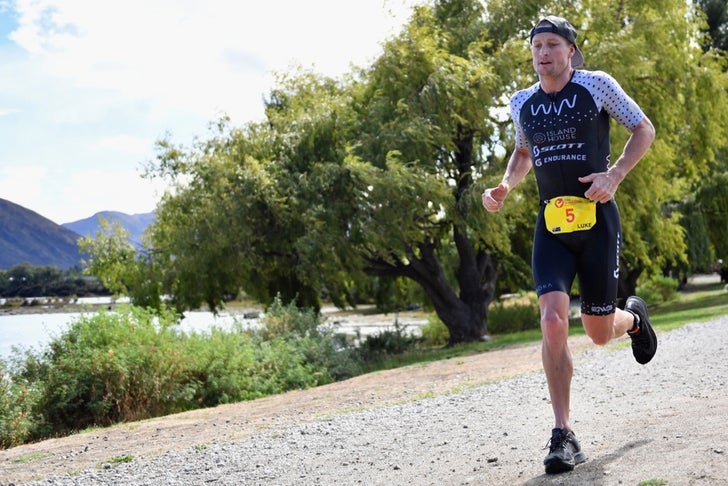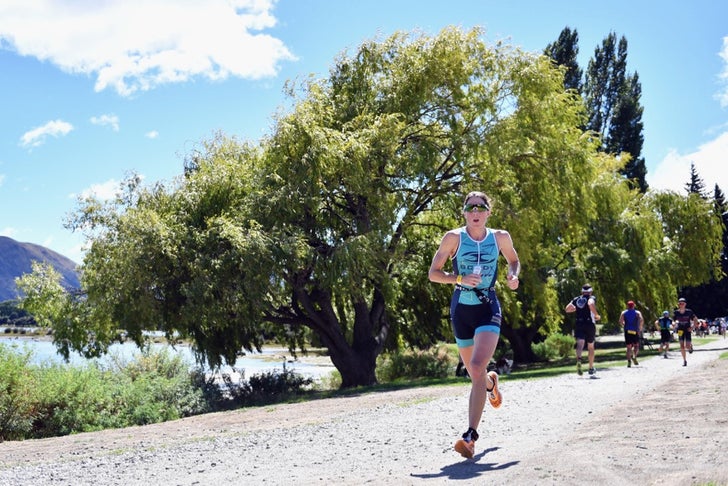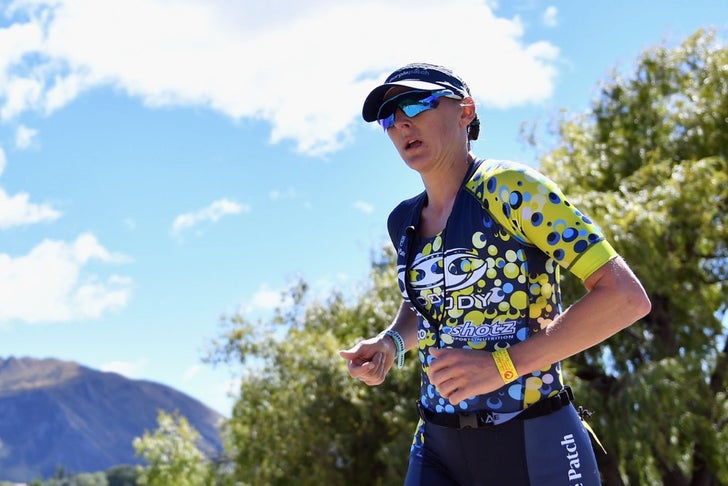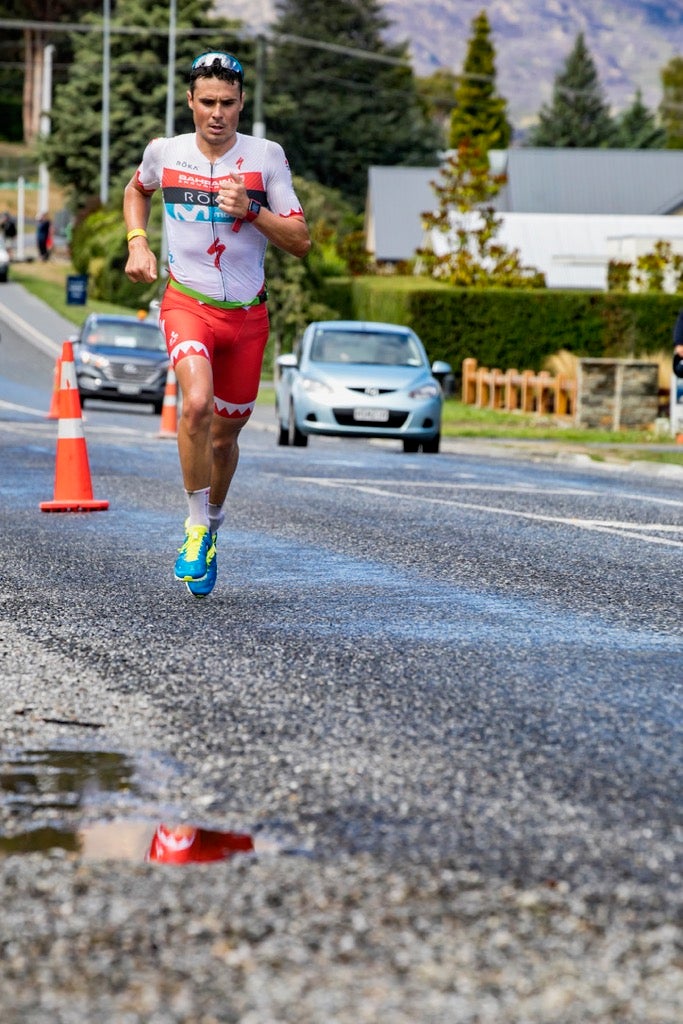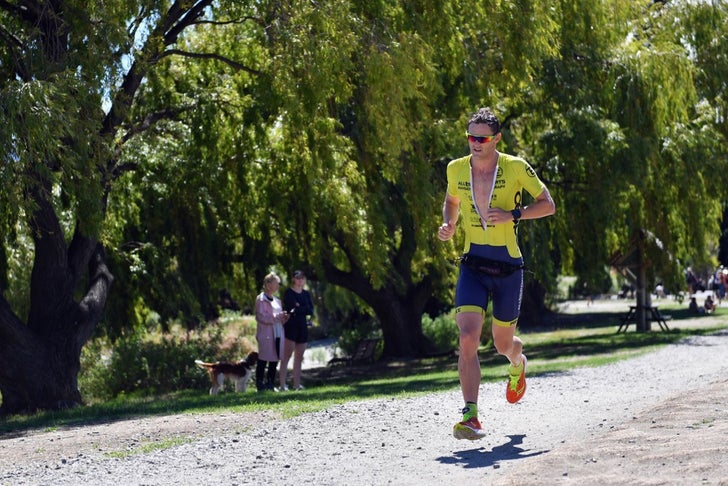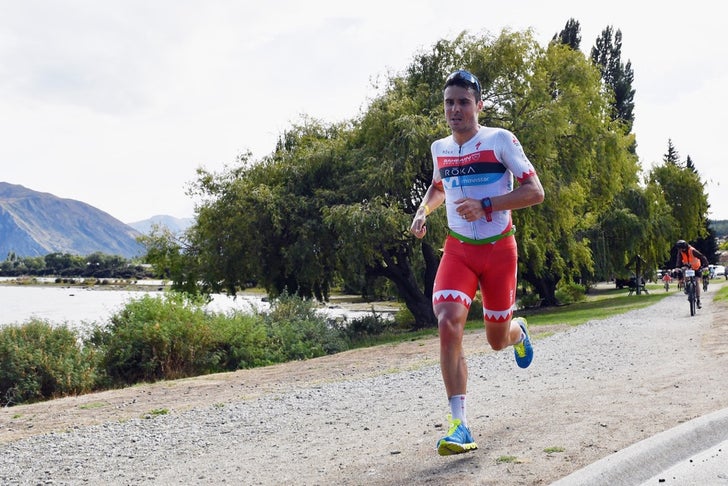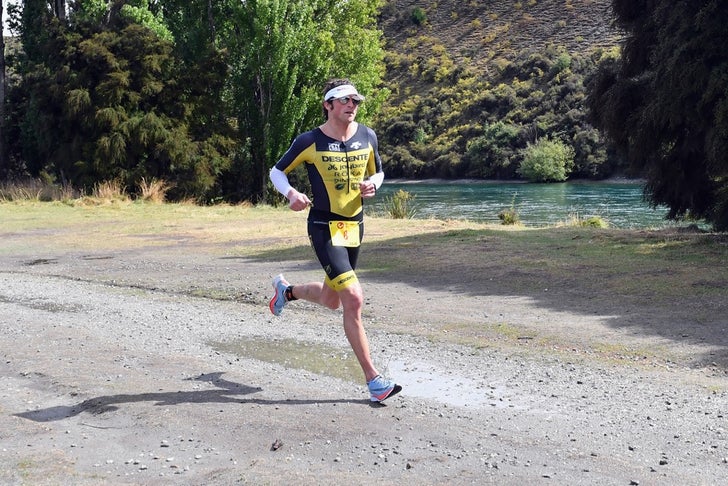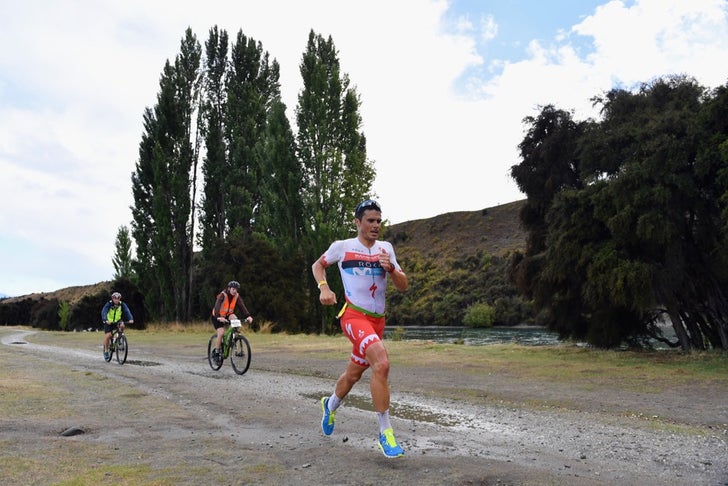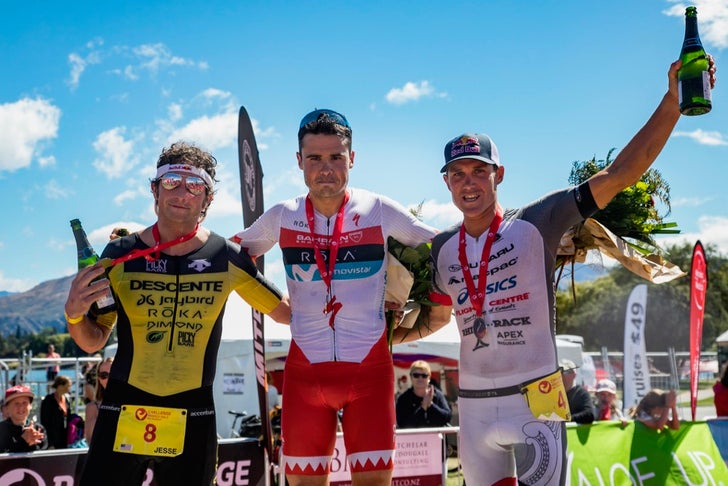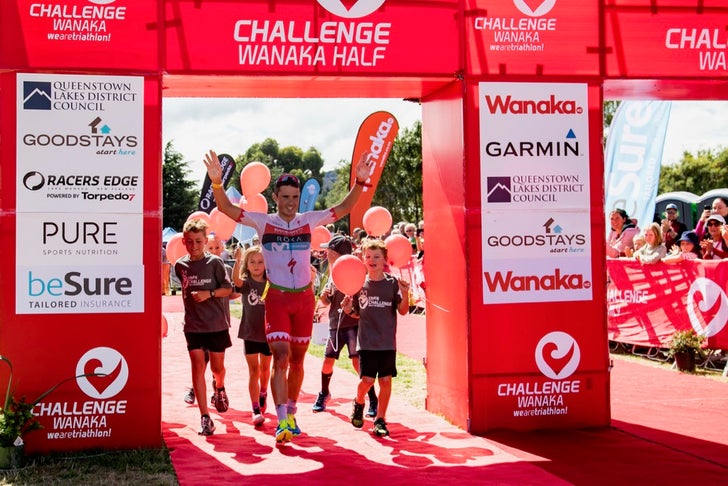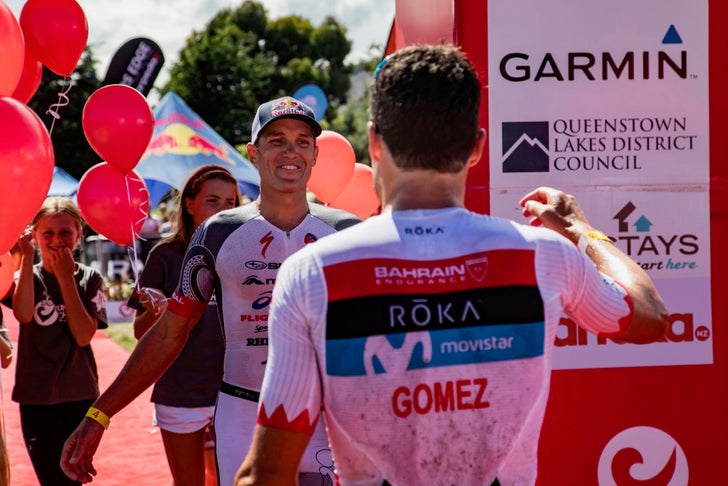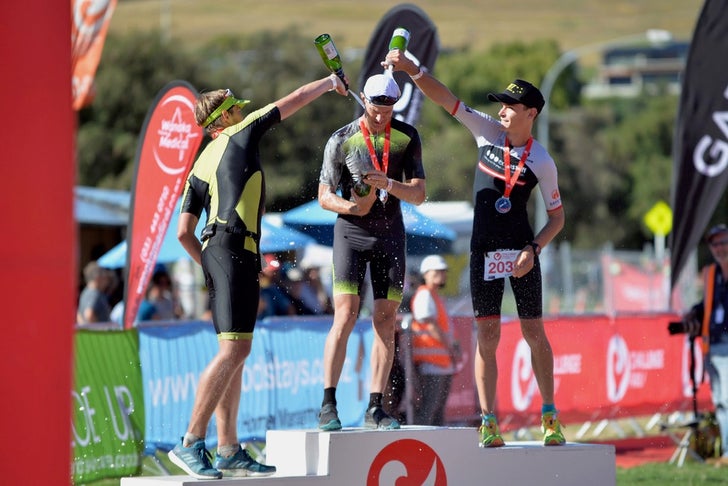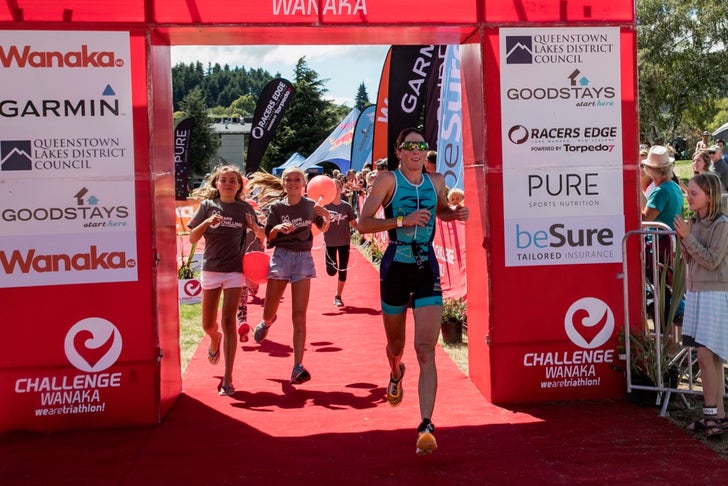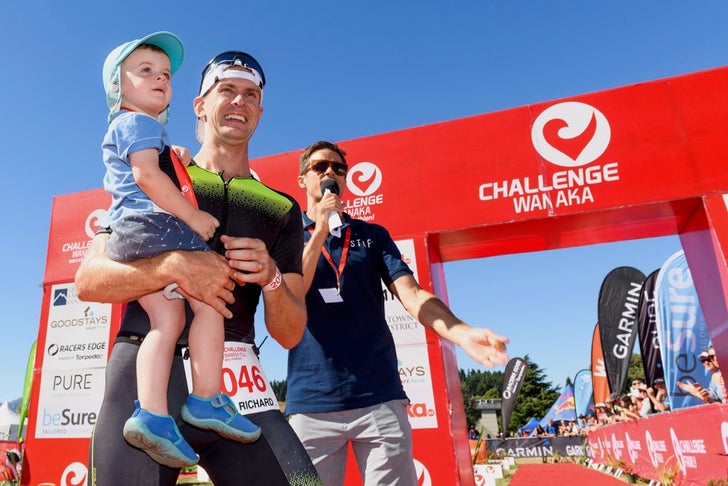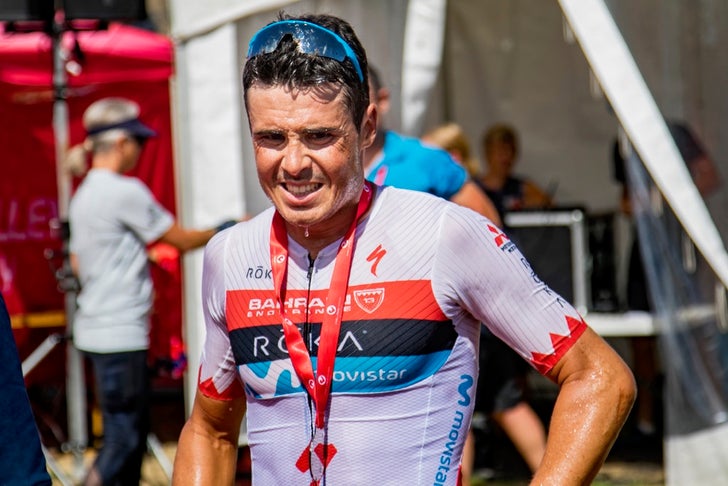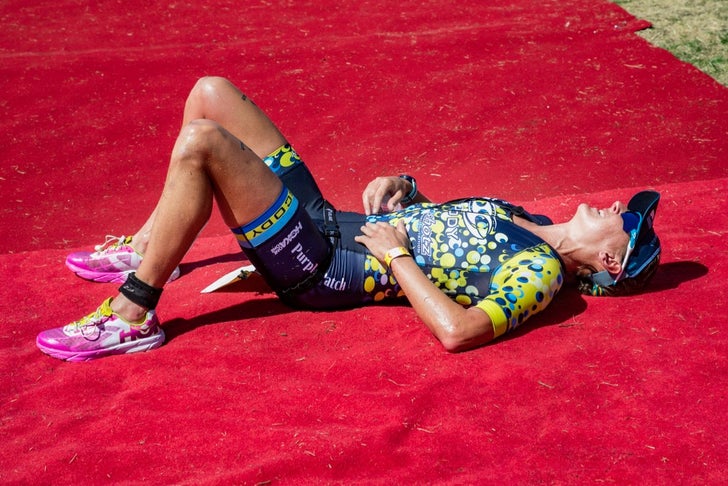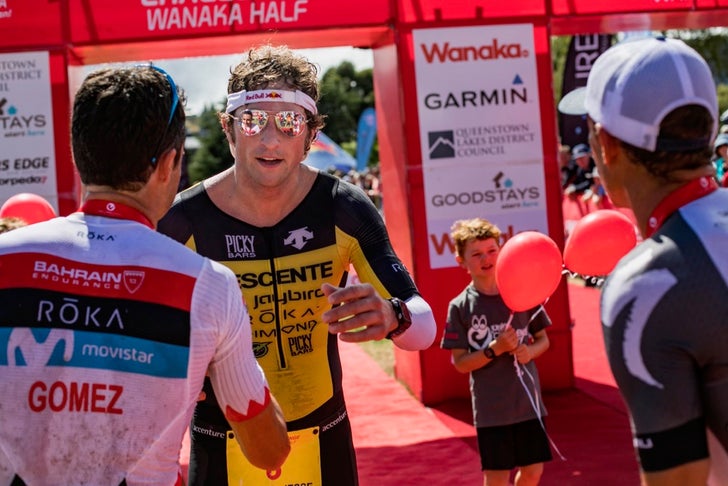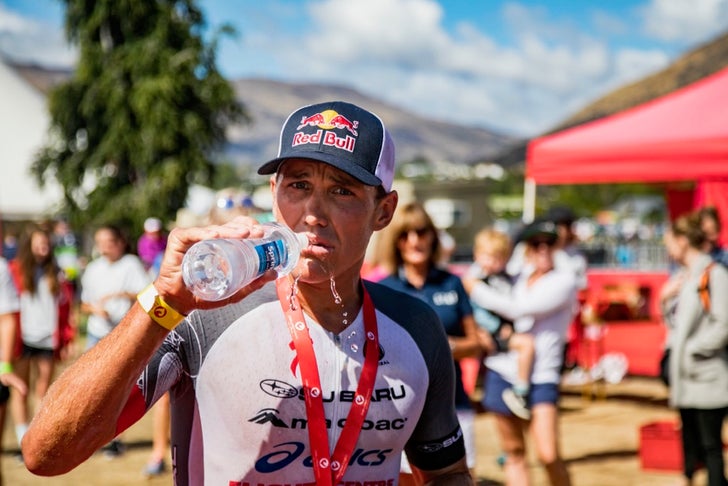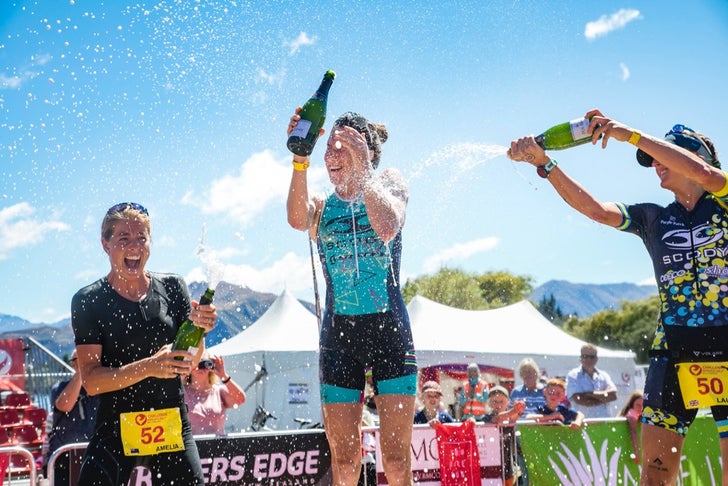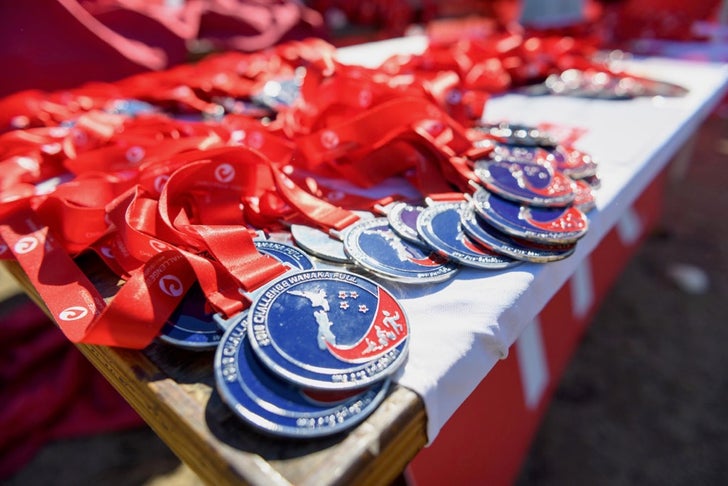 A thrilling day's racing at Challenge Wanaka resulted in wins by Javier Gomez (ESP) and Annabel Luxford (AUS). Both had fierce battles with tough professional fields at the half-iron distance. Wanaka is known for its variable conditions, and Saturday was no different with four seasons in one day—from torrential rain and freezing temps to sweltering summer sun. Read the recap from the Challenge Family below.
Men's Race
The close nature of the race was evident as the men exited the swim in a tight bunch—Tony Dodds (NZL) and Dylan McNeice (NZL) first out in 23:12 with Gomez, Alexander Polizzi (AUS), Graham O'Grady (NZL), and Braden Currie all within nine seconds.
A quick transition by Currie saw him lead out on the bike but he had constant company from Gomez, McNeice, and Dodds. By 45km, Dodds had dropped back and the chase group of Luke McKenzie (AUS), Joe Skipper (GBR), Jesse Thomas (USA), Dougal Allan (NZL) and Luke Bell (AUS) had closed the three-minute deficit by a minute. By 70km it was getting exciting with the top eight within 22 seconds of each other. Skipper made a short dash for the front but was soon reined back in, McNeice fell off the back but caught up. Coming into transition it still seemed like it was anyone's race.
However, it was the run where Currie and Gomez showed their metal, soon breaking away with Currie holding off Gomez until the top of the infamous Gunn Road hill at 12km where Gomez made his move. He took out the win knocking nearly 20 minutes off Braden Currie's six-year-old course record in 3:57:27. Currie crossed the line 17 seconds later in second, taking the New Zealand National title with the USA's Jesse Thomas running his way into third in 3:59:33.
"Braden put a lot of pressure on me and I had to run way faster than expected but I was very happy with how my fitness is," said Gomez. "I love bike courses like this that are really up and down. We did a good job at the front but in the last 15k some of the guys caught us, which made it really tough. But luckily I managed to pace myself enough at the beginning of the run so I had some energy left for the end, which I really needed. It was a really tough day; I had to give absolutely everything to win. I really enjoyed it, it was a great course and a great day and thanks everyone for the support out there."
Women's Race
In the women's race, Luxford led out of the water and soon put in a solid lead over the rest of her opponents as she headed out on Glendhu Bay leg of the bike. The only woman to challenge her was Laura Siddall (GBR) who consistently gained time on her from four-minutes back. Siddall caught Luxford at the 70km mark and took the lead.
A quick transition put Luxford back ahead, which is where she stayed for the remainder of the race with a lead that fluctuated between 10 and 45 seconds. She won by the narrowest of margins – 11 seconds after 113km of racing putting Siddall in second in 4:27:13 for the fourth consecutive year. Amelia Watkinson (NZL) rounded out the podium in third in 4:38:11 and took the title of New Zealand Middle Distance Triathlon Champion.
"I was lucky to have a good swim and felt great on the first half of the bike but was losing quite a bit of time to Laura," said Luxford. "When she caught me I knew I had to race tactically. She's an old hand at this course and I certainly wasn't going to give her anything. On the run when she started closing on me at the end, I saw her full distance strength coming through but managed to hold her off."
2018 Challenge Wanaka
Wanaka, New Zealand – Feb. 17, 2018
1.2-mile swim, 56-mile bike, 13.1-mile run
Men
1. Javier Gomez (ESP) 3:57:27
2. Braden Currie (NZL) 3:57:44
3. Jesse Thomas (USA) 3:59:33
4. Dylan McNiece (NZL) 4:02:45
5. Dougal Allan (NZL) 4:03:09
Women
1. Annabel Luxford (AUS) 4:27:02
2. Laura Siddall (GBR) 4:27:13
3. Amelia Watkinson (NZL) 4:38:11
4. Christine Cross (USA) 4:42:49
5. Hannah Wells (NZL) 4:48:02