2015 TriRock San Diego
More than 1,300 participants weathered warm temperatures today at the 6th annual TriRock San Diego Triathlon.
Photo: LEO_KENNEY_603-387-6363
Heading out the door? Read this article on the new Outside+ app available now on iOS devices for members! Download the app.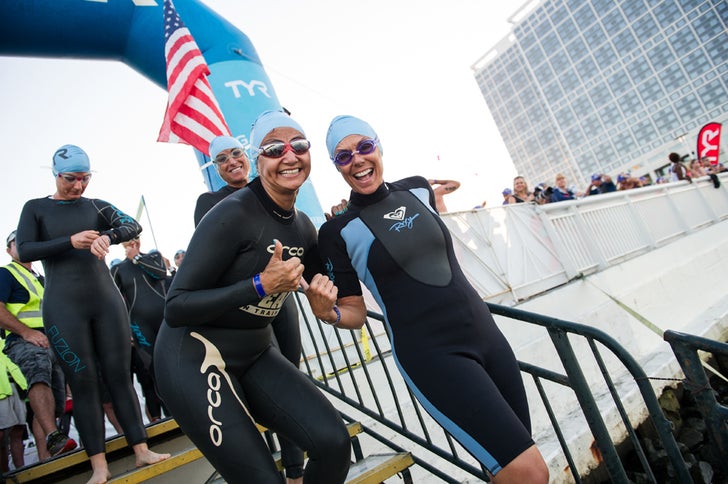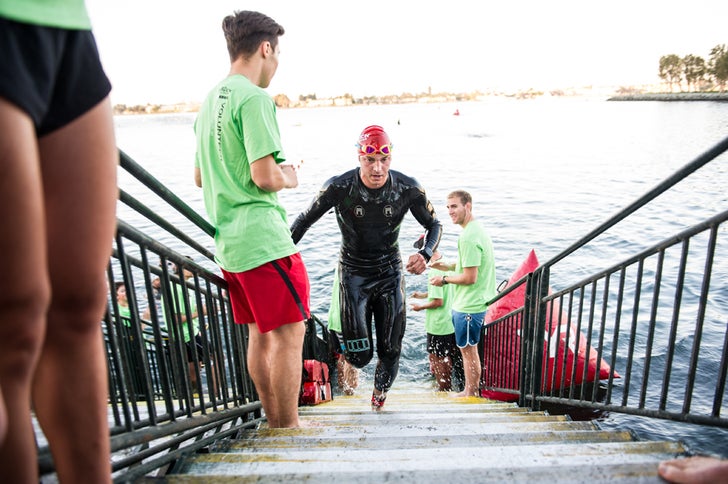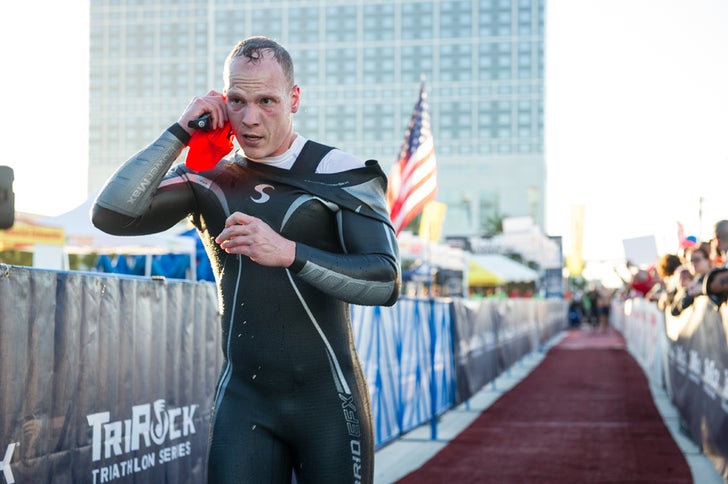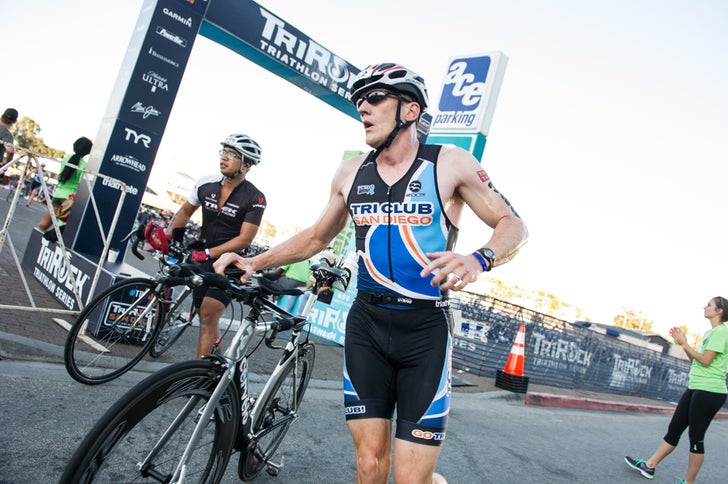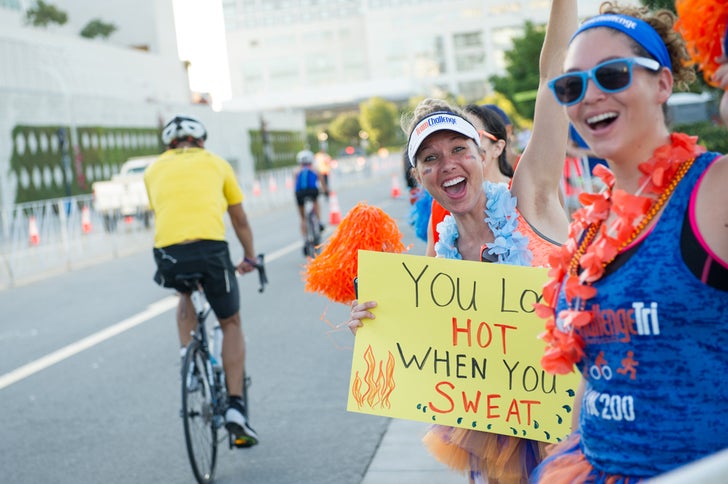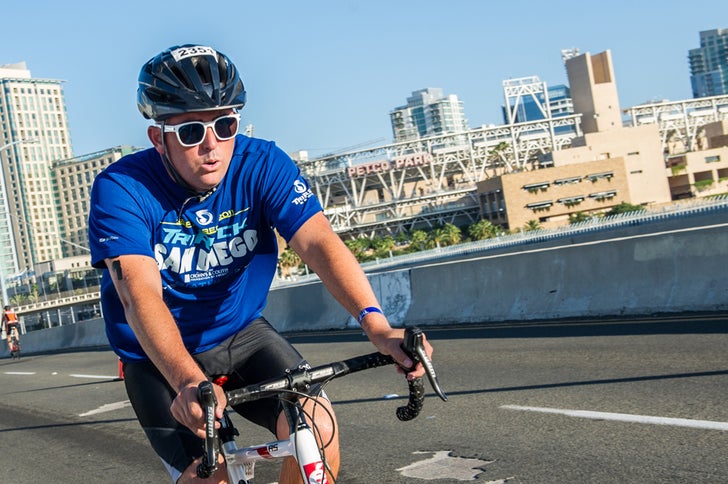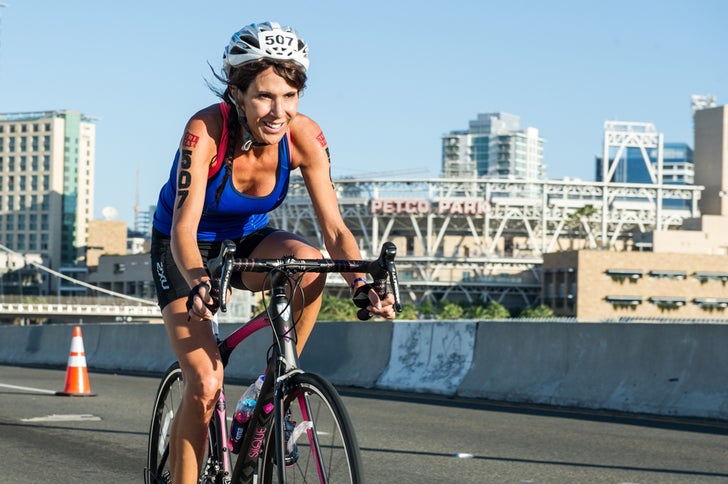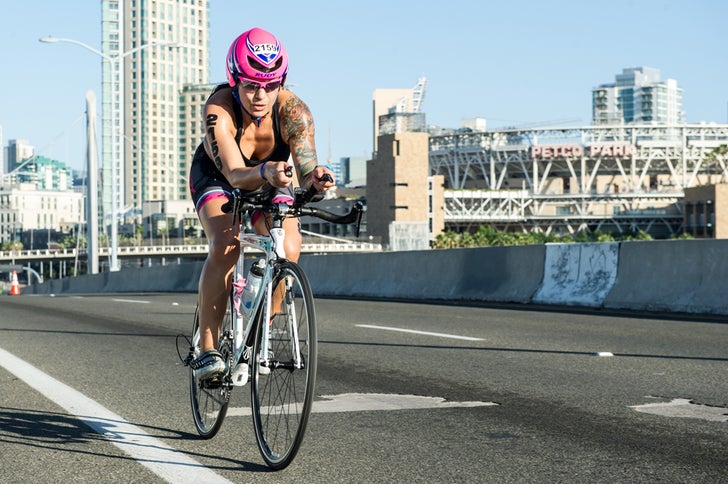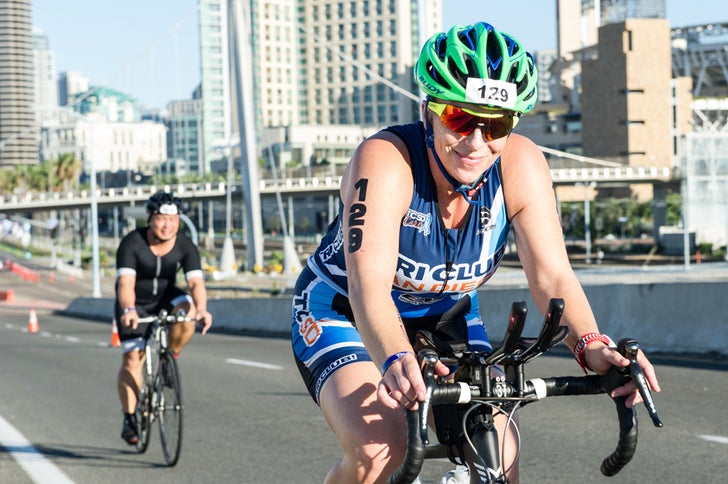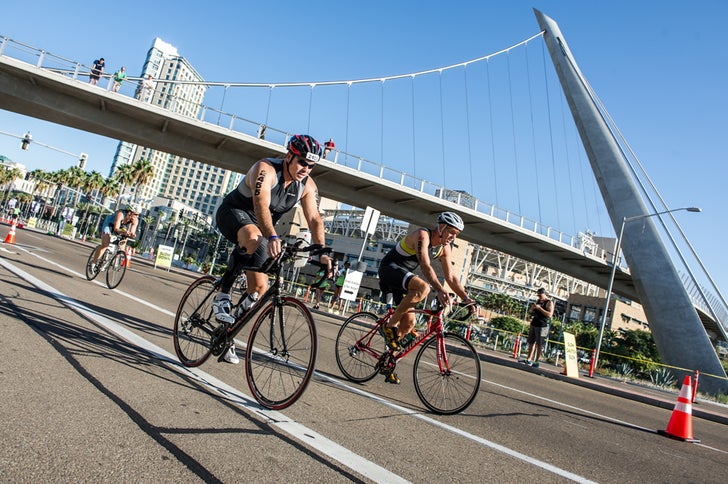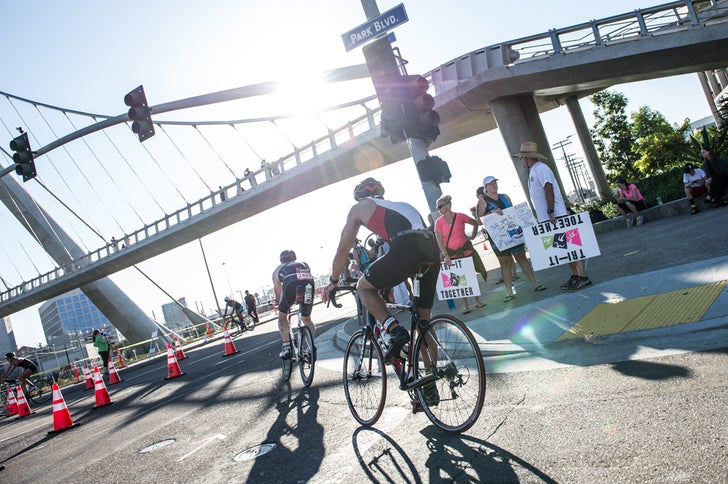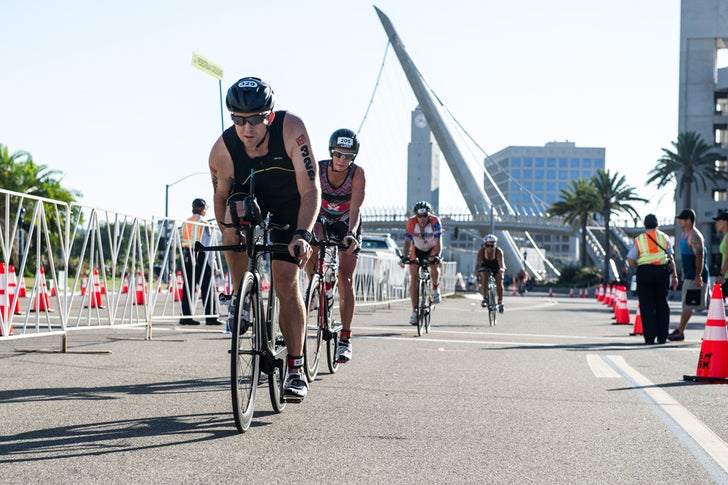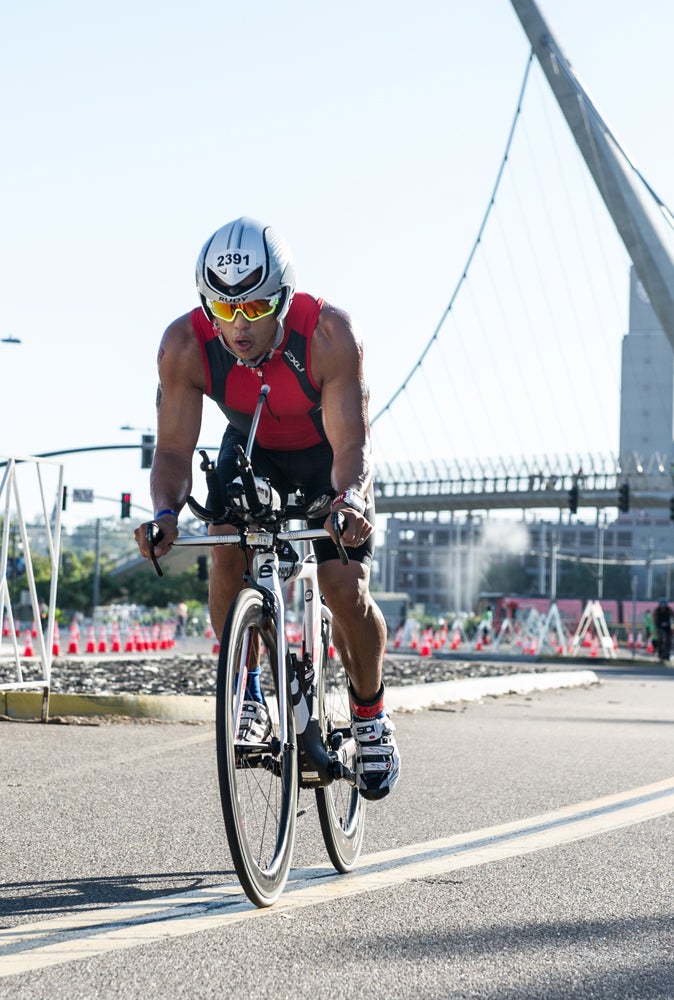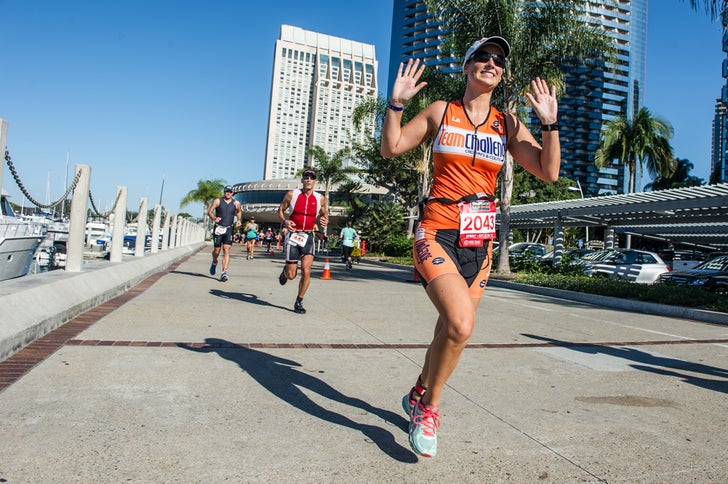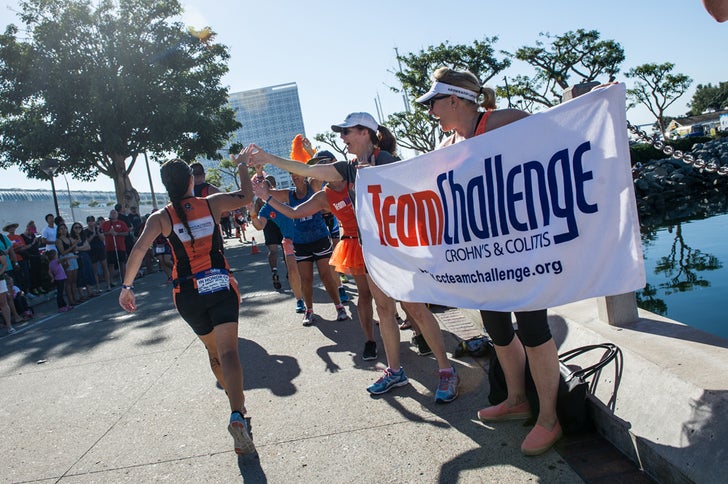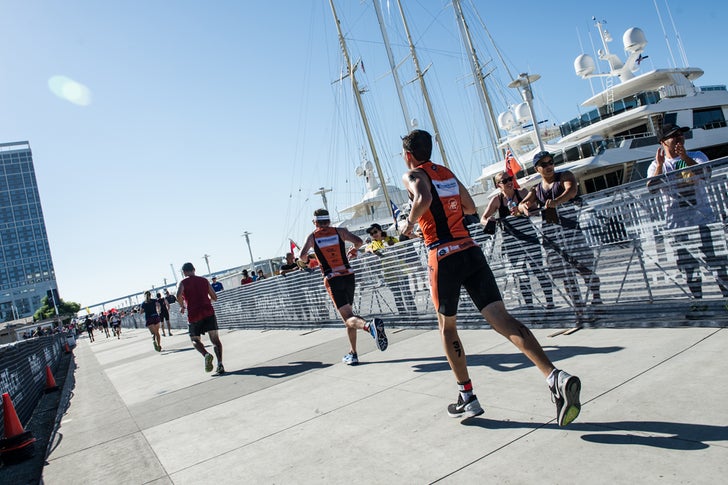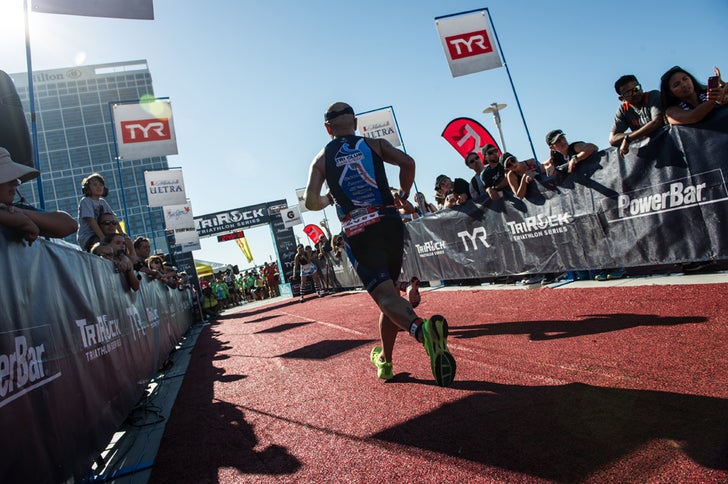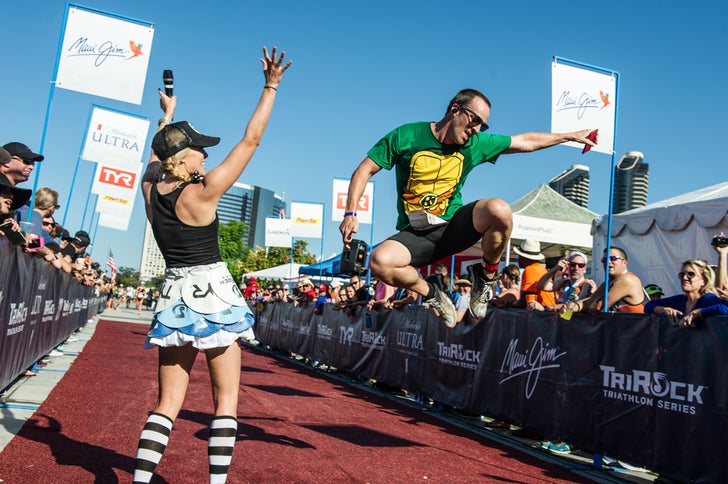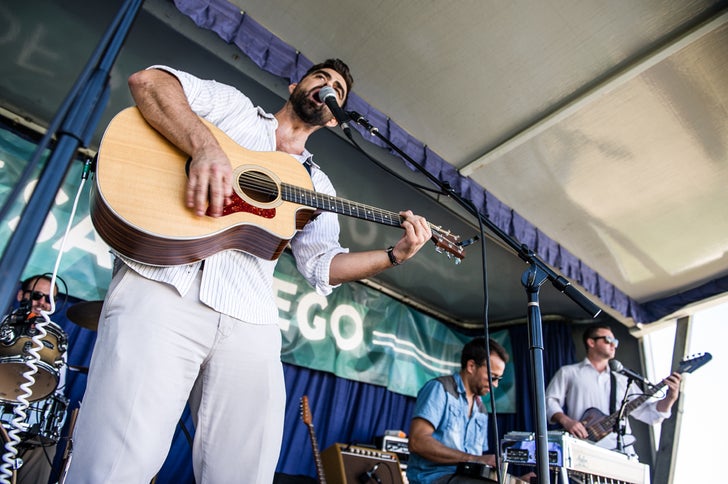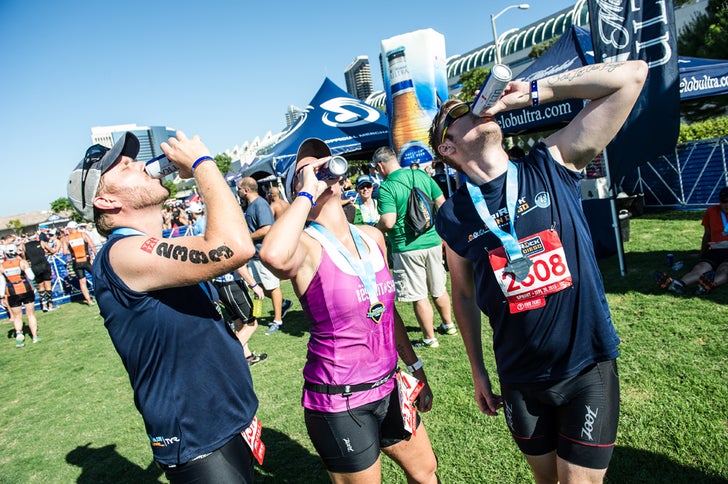 Photos: Ryan Bethke
More than 1,300 participants weathered warm temperatures today at the 6th annual TriRock San Diego Triathlon. San Diego's 15-year-old Veronika Divis won the sprint-distance race two minutes ahead of her competition in 1:07:22, and Charlie Karstrom from Solana Beach won the men's sprint race in 58:16.
Rounding out the men's sprint podium was second-place winner Tyler Hoffman from Encinitas (59:39) and William Jones from La Jolla (59:47) in third place. Denice Blue, 33-years-old from El Cajon, placed second in the women's sprint race (1:09:18) and Holly Stroschine, 38-years-old from San Diego, finished in third (1:11:18).
Professional triathlete Robby Webster from Tacoma, Wash. won the Olympic men's race in 1:53:25, while La Jolla-resident Clare Leguyader took the top spot on the podium for the women in 2:19:23.
"You always hope for the best and I thought a win was possible today," said Webster, who is from Tacoma but current training as a professional triathlete in San Diego with the USA Triathlon Collegiate Recruitment Program. "My teammate (second place winner Dylan Sorensen) was racing with me today and we were battling it out a bit on the course. It was a tossup who was going to have the better day."
Dylan Sorensen from Whitestown, Ind. placed second in the Olympic race only 5 seconds behind first place winner Robby Webster. Sam Corace from Carlsbad won third in 1:56:08. In the women's Olympic race, Stefanie Cullingford from Riverside took second in 2:20:32, while Kate Dimeo from Carlsbad finished in third place (2:22:01).
The multi-sport event started and finished behind the San Diego Convention Center, featuring a swim in the San Diego Harbor, a flat and fast bike course that offered a rare chance to ride onboard 32nd street Naval Base, and a run along the San Diego Harbor and past the USS Midway. The triathlon concluded with a red carpet finish, post-race concert and breakfast.
The Crohn's & Colitis Foundation of America's (CCFA) endurance training and fundraising program, Team Challenge, had 114 participants in today's event. Three quarters of every dollar raised by Team Challenge goes directly to CCFA's mission to fund programs and research that ultimately find cures for the 1.4 million Americans suffering from digestive diseases, Crohn's and ulcerative colitis.
For more information about the TriRock Triathlon Series, visit TriRockSeries.com.