USA Olympians-To-Be Reflect On Selection Process, Look Ahead to Tokyo
Taylor Knibb, Summer Rappaport, Katie Zaferes, Kevin McDowell, and Morgan Pearson spoke about their journeys to making the team as well as their visions for Tokyo.
Photo: Nobuo Yano/Getty Images
Heading out the door? Read this article on the new Outside+ app available now on iOS devices for members! Download the app.
Yesterday, USA Triathlon confirmed the team heading to the Olympics next month for men's and women's triathlon as well as the brand-new mixed relay event. Here's what the Tokyo-bound athletes had to say.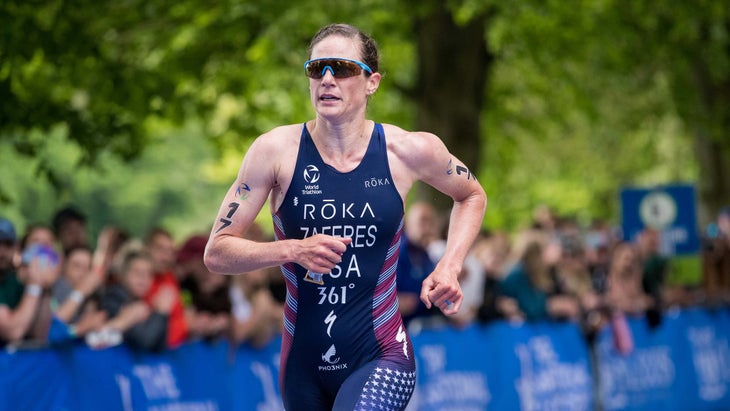 Katie Zaferes, on the emotional roller coaster she experienced over the past two months:
"On April 8, my dad passed away unexpectedly and I went home [to her hometown of Hampstead, Maryland] to his funeral and grieved with my family. Triathlon was not a priority in the least. I didn't train much. I was still grieving in Yokohama and Leeds [two World Triathlon Championship Series races where Zaferes showed sub-par results]. It has been a long, hard two months. I felt like I hadn't even taken a breath. Now, I am at altitude camp at Font Romeu, France and I feel like myself again. I'm more confident in myself and I feel really good about where I am, physically."
…and on the repeat experience of waiting to be selected by the USAT discretionary committee:
"Emotionally, this was harder for me than it was in 2016. The other women who were being considered are also very deserving. They have had podiums. I had confidence in myself, but I wondered if the selection committee had the same confidence in me. Losing your dad is an experience that everyone, fortunately, can't always relate to. I was worried that [the committee] wouldn't be able to relate to what I was experiencing on an emotional level. So getting the news that I had made it brought a lot of relief and happiness. I am very grateful that the committee had faith in me."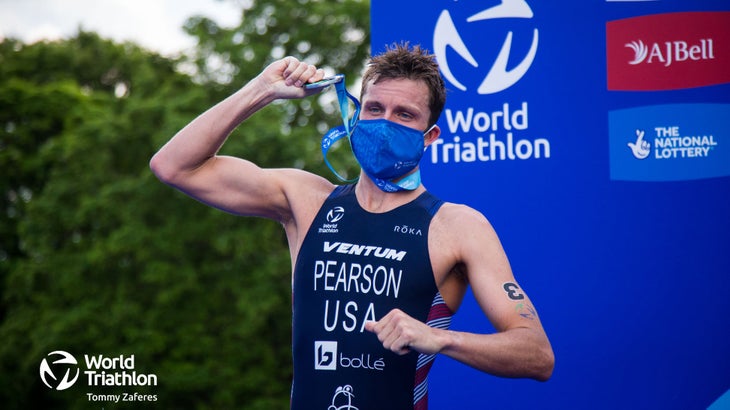 Morgan Pearson, on also facing and overcoming personal tragedy in the Olympic build-up:
"The loss of my older brother on March 1 flipped my world upside down. While I was with my family in New Jersey, I used running more as a mental exercise, but that was about it. My coach encouraged me to face my emotions, to face my feelings, and not worry about the season or the Olympics or else it would bite me in the butt down the road. I was actually very emotionally drained in Yokohama. Luckily, I still had a good race [Pearson earned his automatic qualification by placing third], and that did help my family, too. But I am not used to this type of attention, and I still struggle. Last Sunday was my brother's birthday. So I'm just navigating it the best that I can."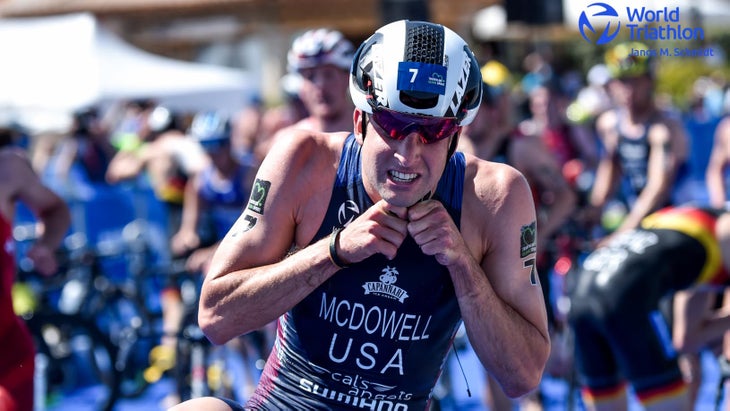 Kevin McDowell, on how Morgan Pearson helped changed the mindset of the top U.S. men:
"One thing that has really helped us on the men's side recently is Morgan [Pearson] coming into the sport in 2018. He came in and encouraged us to change our mindset with the perspective of, 'We are just as good as these guys. Look at the big picture and let's battle against the world.' Then we started to get better, and the results followed. We all want the best out of ourselves, but we aren't out to beat each other. We used to say things like, 'Well, I was the first American in the race.' But if you placed 21st, what does that matter? Now, there is a whole shift towards team dynamics, and that's really all thanks to Morgan."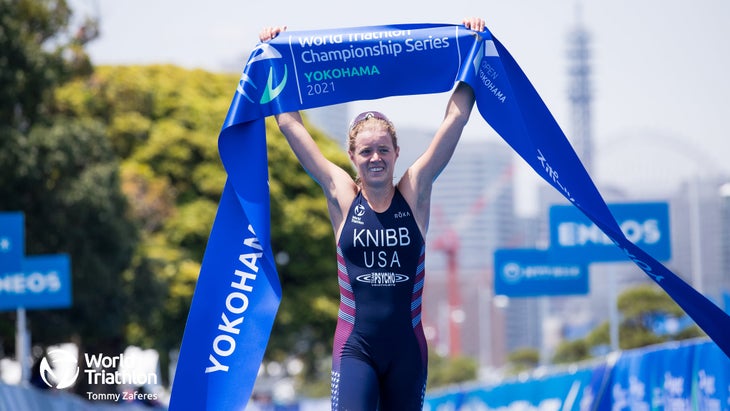 Taylor Knibb, on having room for improvement on the bike:
"It was glaringly obvious [to anyone who watched the Yokohama race] that my bike technical skills need some freshening up. My coach got a very detailed race report of where I can improve. Over the winter, I spent a lot of time on the trainer in Boulder, and I really love my trainer. But I'm riding outside more now [to get ready for Tokyo].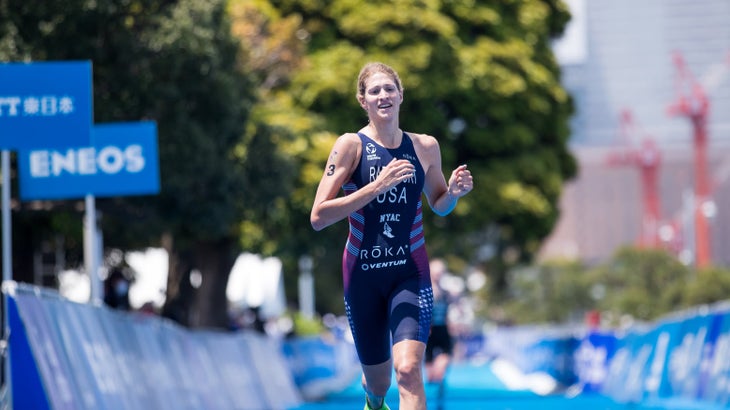 Summer Rappaport, on preparing for travel to Tokyo:
"I wanted to compete in Yokohama to go through the process of traveling to Japan. It's a relatively difficult process for me since I am training in Portugal. The pandemic upended my training plans–we were supposed to be in Flagstaff to prepare, but we couldn't leave, so instead, we are in Portugal. So it was good to practice traveling from here to Yokohama. I will travel to Tokyo for the same amount of time that we did for Yokohama. It worked for me."
McDowell on the Mixed Relay event:
"The Mixed Relay was one of the main reasons for my selection on the Olympic team. I have more experience racing at the highest level, and we almost pulled it off at the World Champs [Team USA placed second], and we believe we can do better. It's all about being fit. It's a 20-minute event that's short and fast and punchy, but it's still a duration where you have to be fit."
Pearson on going for gold in the Mixed Relay event:
"We have a really strong team. Our women are so strong, and I have trust in Kevin and he has trust in me. In my opinion, if you're going to be doing well at the Olympic distance, you will do pretty well in a relay. There's not much specific training we have to do, although I guess we will work on getting our bikes properly set up for time trialing, since the bike tends to be more spread out. But yes, we were second at the 2020 World Championships, and we will be fighting for the gold. The big one. That's what counts."