Men's Ironman World Championship 70.3 Race Preview
The 2010 men's Clearwater field features a mix of fresh faces and veterans, all looking to dethrone Germany's Michael Raelert.
Heading out the door? Read this article on the new Outside+ app available now on iOS devices for members! Download the app.
Germany's Michael Raelert is the overwhelming favorite to defend his Ironman World Championship 70.3 title in Clearwater, Fla. on Saturday. Raelert passed on the opportunity to race in Kona so that he could come to Florida with fresh legs. What is different than last year? Raelert is not coming in under the radar. The 2010 men's Clearwater field features a mix of fresh faces and veterans, all looking to dethrone the German.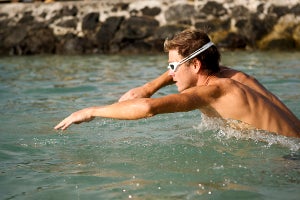 Michael Raelert (GER): The defending champ from Rostock, Germany is undefeated in 2010. After his dominating win last year in Clearwater that propelled him to triathlon stardom, he raced and won on some of the most difficult half iron-distance courses in 2010. Against stellar fields, the German topped fields at Oceanside, Wildflower, Switzerland and Germany. Entering the year, Raelert heard many critics wonder if he was a worthy world champion over a different style course – one not as flat as in Clearwater. As a result, he went on the attack and showed up on starting lines of some of the most difficult courses against top competition. In each instance, he showed he has no chinks in his swim, bike and run armor. Many long distance athletes were thankful the younger Raelert brother chose not to step up to race in Kona this year, but this decision has allowed him an opportunity to defend his title on fresh legs.
Filip Ospaly (CZE): Raelert's greatest challenge may come from an athlete with a similar background and pedigree. Only Javier Gomez has won more than Czech Republic's Ospaly during the second half of the 2010 season. Ospaly outran Ironman world champion Chris McCormack and Andreas Raelert to win Austria 70.3 in late May and then won a flurry of short distance non-drafting races, including the New York City Triathlon and Dallas Triathlon. He most recently used the Super Sprint Triathlon Grand Prix in Oceanside as a tune-up to hone his top end speed. In doing so, he beat the likes of Jarrod Shoemaker in the short and explosive draft-style race format.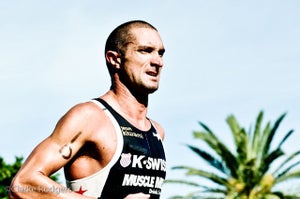 Matt Reed (USA): Last year Reed was the most dominant athlete entering the world championships in Clearwater. Despite holding on for third place, Reed seemed disappointed with the end result. This year he comes into the race with a runner-up to Raelert at Oceanside, a win at Rev 3 Knoxville, third at Rev 3 Quassy and a second consecutive win at Lifetime Fitness in Minneapolis. He owns a top swim/bike combo and depending on the day is able to unleash a run leg capable of winning against any world championship caliber field.
Sylvain Sudrie (FRA): France's best long distance triathlete is fresh off winning Miami 70.3 and is the reigning ITU Long Distance world champion. He captured this victory on a relentless bike course in the Bavarian Alps with a four-minute advantage over Tim O'Donnell. While Sudrie won't need to channel his inner climber like he did to win in Immenstadt, he will have to replicate his run from last year for a shot at the podium.
Reinaldo Colucci (BRA): Colucci is one of the youngest athletes in the field but has experience to match even the craftiest veterans. The 25 year-old Brazilian trained under the tutelage of Brett Sutton up until this year when he decided he needed to concentrate his efforts on draft-legal racing and gathering points to gain qualification for the London Olympics. Colucci topped last year's Clearwater runner-up Daniel Fontana at the South American showdown at Pucon 70.3 back in January, and has since won the first ITU World Cup title of his career in Tiszaujvaros and more recently placed fourth at the October 10th ITU World Cup in steamy Huatulco, Mexico. Depending on the day, Colucci can bike and run with the best in the world at any distance and racing format.
Timothy O'Donnell (USA): On paper the American's results this year have not been on par with his breakthrough season in 2009. However, the former Navy athlete has not shied away either from facing the best fields on the race calendar. After placing fifth at Oceanside in April, he took second at both Texas 70.3 and St. Croix 70.3. In Texas, he outperformed Andy Potts, Chris Lieto and the rest of the Americans in the field to take home national title at the half-distance. To round out his summer, he took the win at Florida 70.3 and the heavily contested Boulder Peak Triathlon and finished second to Sudrie at the long distance world championships in Germany. After a disappointing end to his 2009 racing campaign, O'Donnell has been quietly preparing for a run at the podium in Clearwater this time around.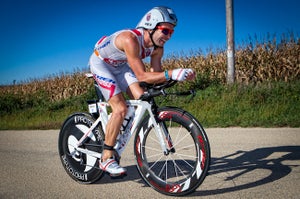 Joe Gambles (AUS): Gambles had a breakout season in 2009 with wins at Vineman 70.3 and Lake Stevens 70.3 and topped that in 2010. Not only did he take a hard fought second place at Wildflower behind his Trek/KSwiss teammate Michael Raelert, but he won Lake Stevens 70.3 and also set a course record in his Ironman debut in Madison, Wisconsin. The question remains for the 2008 Timex bike prime winner in Clearwater, whether he is completely healed from a nagging Achilles heel injury that pestered him throughout the summer. If it is not a concern, look for Gambles to make a run for a top position.
Richie Cunningham (AUS): You can't count out a guy who has finished third place on two different occasions in Clearwater at the world championships. Cunningham was on track for a great race last year but was handed the wrong bag inside T2 by a volunteer, a mistake he realized only once he went to put his running shoes on! The valuable time lost cost him a shot at the podium last year, but the question is whether this tenth half-Ironman of his season will be his best yet or one too many.
Daniel Fontana (ITA): The runner-up from last year has been quiet on the 70.3 race circuit in 2010 after finishing behind Reinaldo Colucci in Pucon. The two-time Olympian with dual citizenship from Argentina and Italy took third place at Ironman South Africa in the spring and completed the swim and bike legs in Kona at the Ironman world championships before dropping out during the marathon. The question is whether there is any firepower left in his legs for another speedy run in Clearwater to replicate his 2009 performance?
Maxim Kriat (UKR): Part of a Ukrainian contingency that trains out of Clermont, Fla., Kriat won at Mooseman 70.3 and more recently at Augusta 70.3. He could be a sleeper pick for a top ten finish if he has a good outing.
Leon Griffin (AUS): Griffin showed promise for a top finish at the Clearwater in 2009 with the second fastest run of the day for 8th place. He won the 2006 Duathlon World Championships with a bold breakaway on the bike. He is a strong enough cyclist to exit T2 with the leaders but after a season filled with injuries it remains to be seen if he has retained his top class foot speed to make a run at the podium.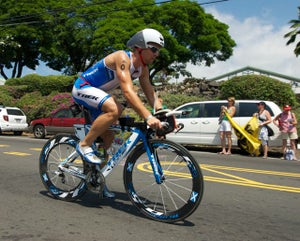 Paul Amey (GBR): Amey showed good late season form with his runner-up finish at Miami 70.3 a few weeks ago and followed that up with a short, fast hit out at the Super Sprint Tri Grand Prix. Amey is a two-time ITU World Duathlon Champion but is one of the most unpredictable triathletes on the circuit. His peers never count him out.
Fraser Cartmell (SCO): Cartmell has the talent and accolades of a future podium contender on the world stage, but is one of a few athletes who recently raced at Ironman Hawaii last month. His fourth place at Abu Dhabi International Triathlon in March showed he can go up against the best in the world and he progressed through the season winning both UK 70.3 and Ironman UK. Cartmell should be near the front of the pack through the swim and bike, but the hot pace on the run might be too much after Kona.
Now, head over to our Triathlete.com poll and tell us who your pick is to win on Saturday. Click here for the women's preview.