Julie Dibens, Michael Raelert Address The Kona Question
Heading out the door? Read this article on the new Outside+ app available now on iOS devices for members! Download the app.
Written by: Liz Hichens
Every year two professionals win the Ironman 70.3 World Championship in Clearwater, Florida and earn coveted slots to the following year's Ironman World Championship in Kona, Hawaii. And it seems every year we are left wondering if they will take the slots. Former Ironman 70.3 World Champions like Craig Alexander and Samantha McGlone have made the jump up to the Ironman distance in Kona in strong fashion. Will Julie Dibens and Michael Raelert make their Ironman debut in October?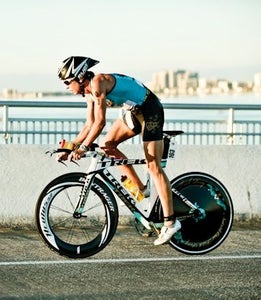 They both addressed that topic last night at the Trek/K-Swiss Triathlon Team press conference. Neither athlete would 100% confirm whether or not we'll see them racing in Hawaii in October, but Dibens sounds pretty confident that she will be racing against her good friend Chrissie Wellington.
Here's what the two had to say –
Julie Dibens:
"I have until June to decide. I am racing next month in Abu Dhabi and I'm going to use that as a test to see how I feel in the longer distance. Unless I don't enjoy it or if I have a terrible day out there, I will be in Kona. It should be fun."
"I have no idea how I would do in Kona. But I'm excited to at least start thinking about it. If you asked me last year about Kona, I wouldn't have even addressed it. Doing Olympic distance, Xterra, and 70.3 distance races is what I've been doing for the last 10 years. I'm excited to do something new. I'm excited to try to push Chrissie (Wellington) for at least one or two miles."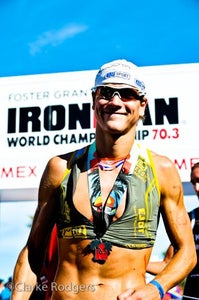 Michael Raelert:
"I have my own plan. I want to do Ironman quite good. So, should my first Ironman race be Kona? In June I will have to make the decision if I go this year, or maybe next year. It depends on how I feel on the bike. I feel ready on the run and the swim. I will get through my first few races and see if I am ready for 180km bike ride. If not this year, then definitely next year. My goal when I go to Kona will not just be to finish; I want to be like my brother. I want to go to Kona and hopefully make podium on my first attempt. "