Could an American Win in Kona This Year?
The USA's best bets for taking back the Kona crown in 2018.
Heading out the door? Read this article on the new Outside+ app available now on iOS devices for members! Download the app.
The last time an American won the Ironman World Championship, My Big Fat Greek Wedding was showing in movie theaters. Kelly Clarkson had just won the first-ever season of American Idol, and the world was gearing up for the winter Olympics in Salt Lake City, UT. That was the year that American Tim DeBoom won in Kona with a time of 8:29:56. DeBoom's time would be considered slow by today's pro standards, set by a wave of Australian and German athletes who have inched ever closer to the sub-8 mark, leaving Americans in their dust. In the women's race, the drought has lasted even longer, as an American hasn't won since 1996.
Could 2018 be the year the USA takes back the Kona crown? This year's American athletes provide some of the best odds for a Kona win since…well, Kelly Clarkson won American Idol. The top bets for an American victory in Kona:
Women
Heather Jackson
The 2016 third-place finisher is hungrier than ever for the win. Her 9:02:29 finish in Kona last year was less than a minute behind third-place finisher Sarah Crowley, and the experience fueled her all-in mentality for 2018. Her wire-to-wire win at Ironman Lake Placid in July, where she clocked a 9:18:49, shows she's in top form and ready to rumble.
Linsey Corbin
With 11 appearances on the Kona start line, Corbin has more experience at this race than anyone else in the pro ranks, male or female. Within those years are three top-ten finishes and countless lessons on mastering the Kona game. She's the fastest American female in history, holding an Ironman record of 8:42:42. Her recent "back-to-basics" approach to training has focused on consistency, recovery, and balance. She went ahead and nabbed her Kona 2019 spot with a win at Ironman Wisconsin in September. Will the decision to race such a late 140.6 help or hurt her Kona chances? We'll find out!
Jocelyn McCauley
In only her first pro race at the Ironman World Championships, McCauley finished 10th place in 9:21:08. She backed up that breakthrough race with a third-place finish at Ironman New Zealand in March, and has been laser-focused on Kona since, taking the lessons she learned in her rookie year to improve for her second go-around. She looked sharp at Ironman 70.3 Santa Rosa, where she finished fourth in a strong field that included three-time Ironman world champion Mirinda Carfrae.
Sarah Piampiano
Piampiano hasn't finished off the podium in 2018—in five 70.3 and full starts this year, she's taken five top-three finishes, including a win at 70.3 Lima and second place at Ironman Brazil. Can she keep the trend rolling in Kona? It's certainly feasible—a look at her performance since turning pro in 2012 has shown a strictly upward trajectory, and Piampiano shows no signs of letting up.
Sarah True
The two-time Olympian made the jump to racing Ironman this year, and what a jump it was: True nailed her first-ever attempt at the distance, taking second place at the Ironman European Championship in Frankfurt with a time of 9:05:19. The first-place finisher? Defending Ironman world champion Daniela Ryf. True, who will be making her Kona debut this year, is a dark horse, but her history at both short-course and the 70.3 distance shows she's got the chops to take on big names and high stakes.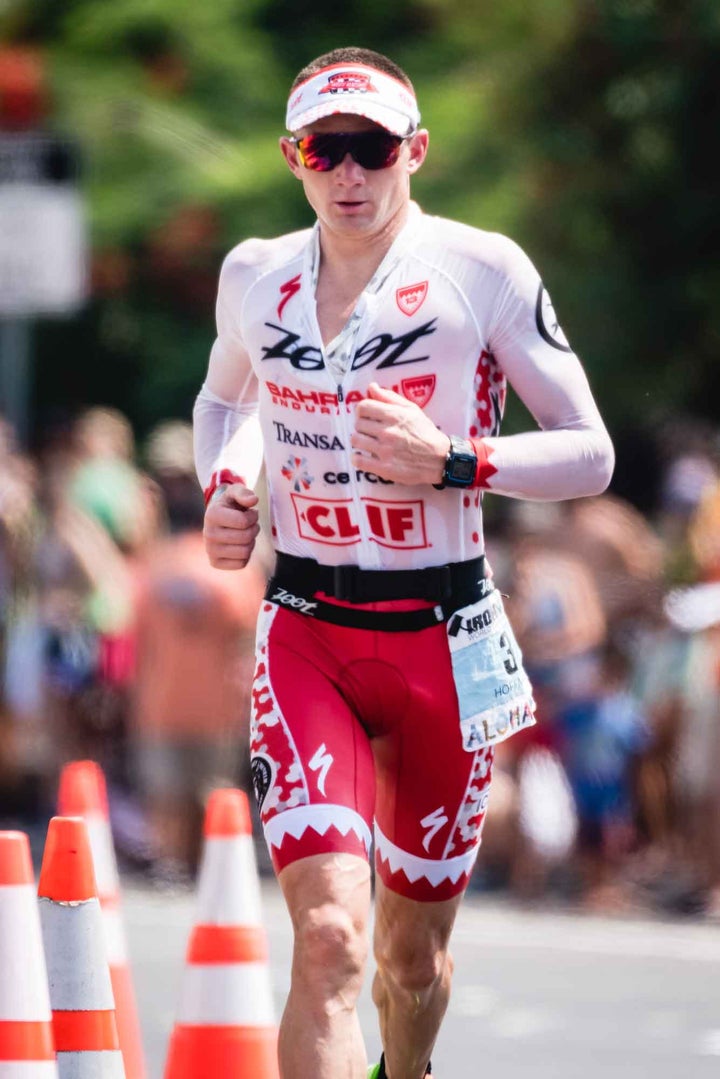 Men
Ben Hoffman
Hoffman is the closest America has come to the top step of the podium in recent years, taking second place in 2014. Though he's had some stellar races since, including a sub 8-hour performance at Ironman South Africa in 2017, this year has been a bit of a mixed bag. A bike crash during the Cape Epic mountain bike race derailed his plans to defend his title at Ironman South Africa; Hoffman struggled from the start of the race and finished in a personal worst time of 12:06:48. He finished second at both 70.3 Boulder and 70.3 Santa Cruz.
Timothy O'Donnell
With his third-place finish at Kona in 2015, O'Donnell is most recent American male to podium. His 8:00:54 performance at this year's Ironman Asia-Pacific Championship was good enough for fourth place in a strong field that included many Kona qualifiers for this year. His superpower in Kona seems to be heat management—where others wilt on the bike and run, O'Donnell thrives.
Andy Potts
At 41 years old, Potts is the elder statesman of the race, but he can still mix it up with the young guns. Potts was the top American finisher at last year's World Championship, clocking an 8:14:13 (including a blistering 2:50:27 marathon) to take seventh place. He's come close to the top spot before, finishing fourth in 2014 and 2015, and is known for tweaking his routine to accommodate what he learns each time he races Kona. Will 2018 be the year he finally cracks the code?
Andrew Starykowicz
Over the years, Kona has become a battle of the superbikers, with the bike leg becoming a race within the race. Starykowicz blazes his own path on the bike, and it's reasonable to expect him to push the pace in Kona as well. But how fast will he go? If this year's races are any indication, pretty fast—he posted a 3:45:59 bike split on a slightly shortened Ironman Texas course.
Matt Hanson
Hanson's two Kona appearances to date have been less than stellar, but his DNF in 2015 and 34th place in 2017 are not indicative of his potential. When Hanson's having a good race, he's all but untouchable—look no further than his Ironman Texas win this year, where he set a world record time of 7:52:44. Hanson also holds several run course records at the 70.3 and full distance and is known for running his way into the top podium spot, which should have every male pro in Kona running scared.