Dispatch: Challenge World
Holly Bennett talks about her experience at Challenge Roth.
Heading out the door? Read this article on the new Outside+ app available now on iOS devices for members! Download the app.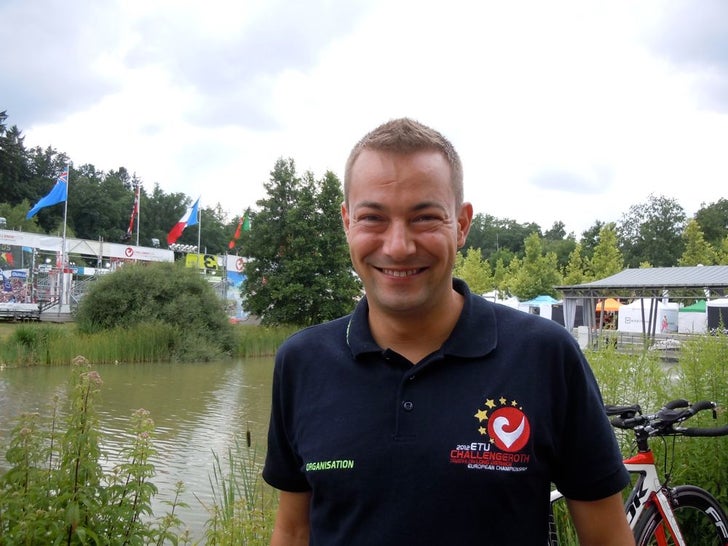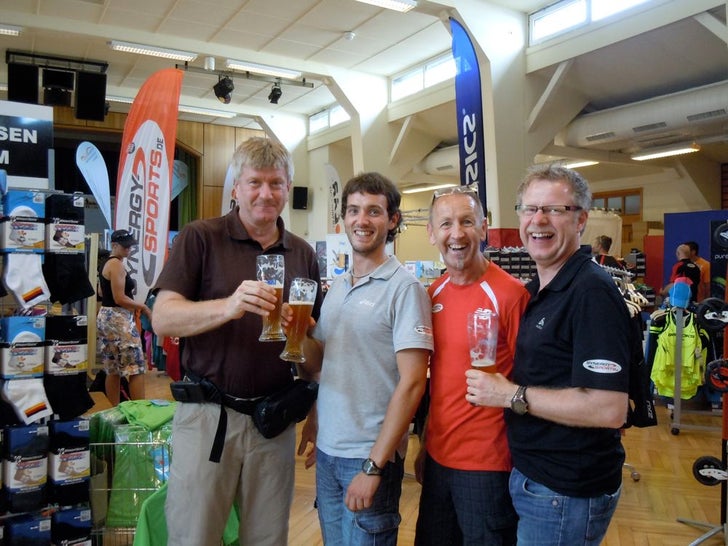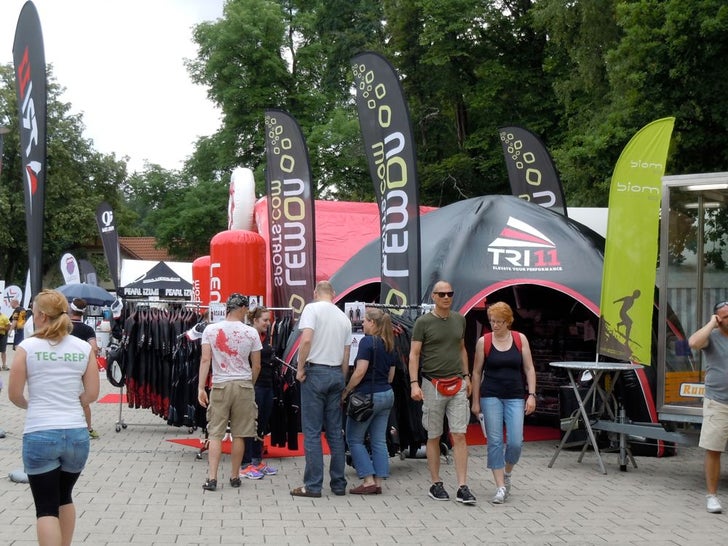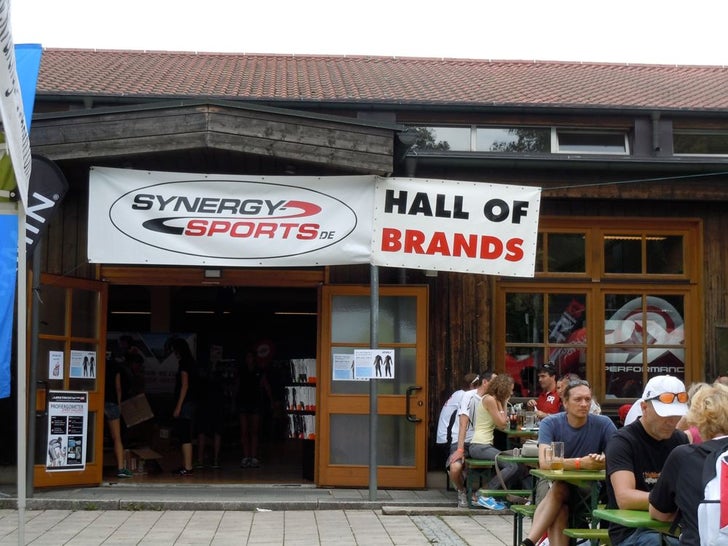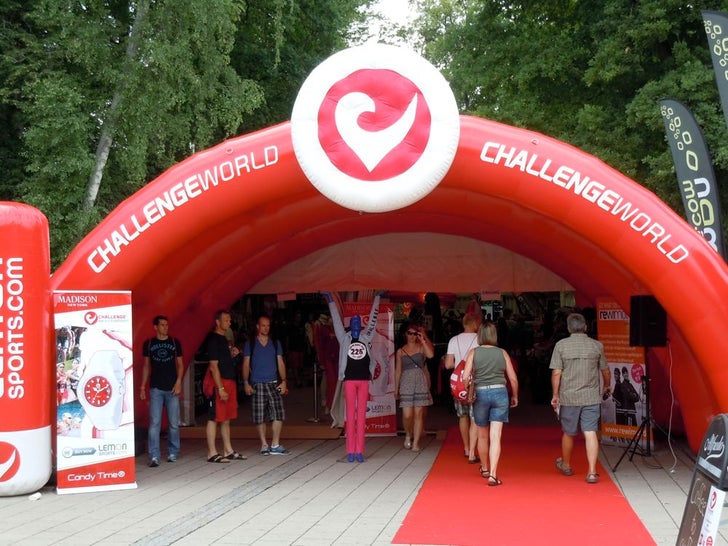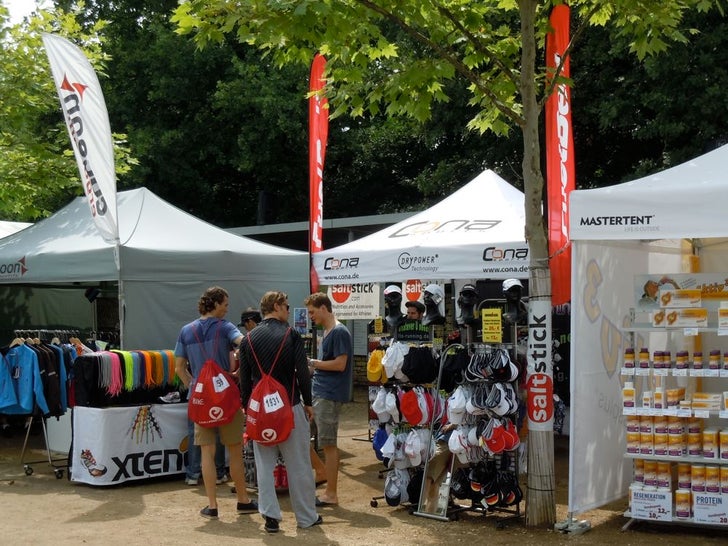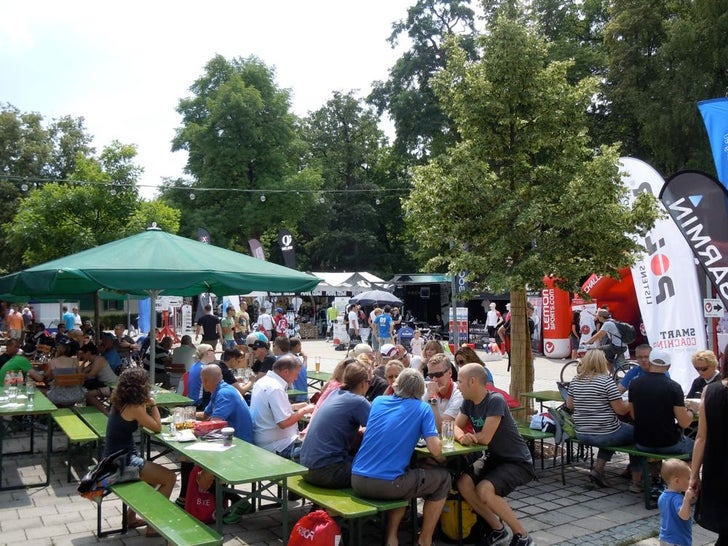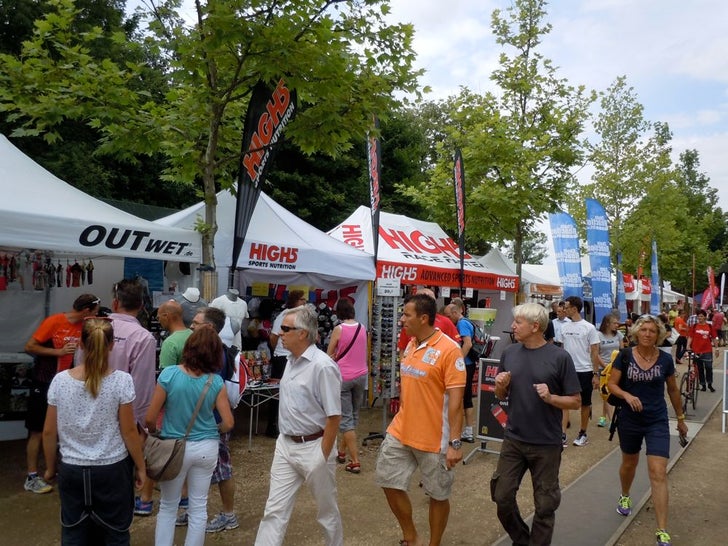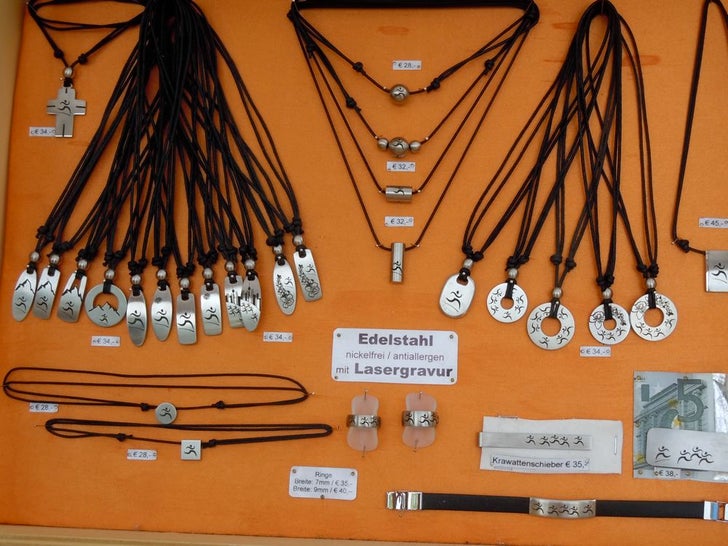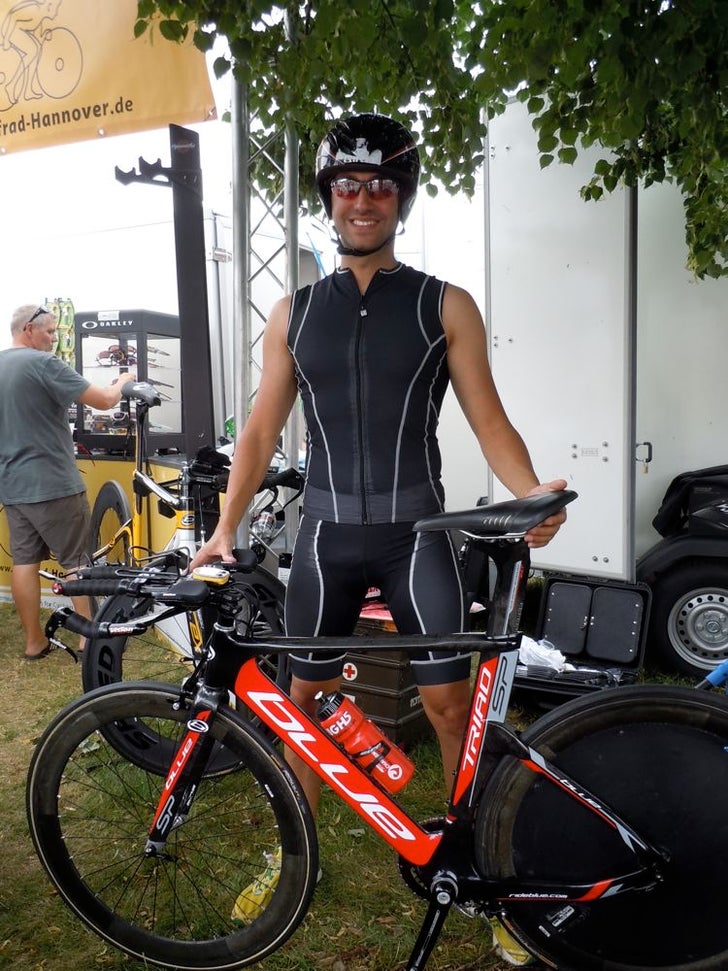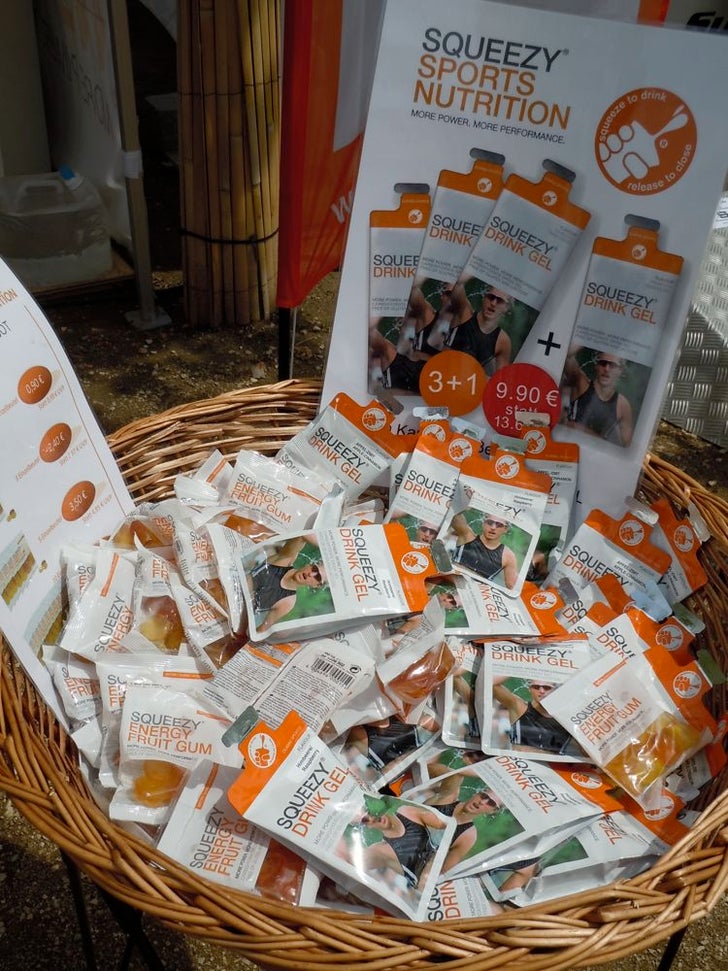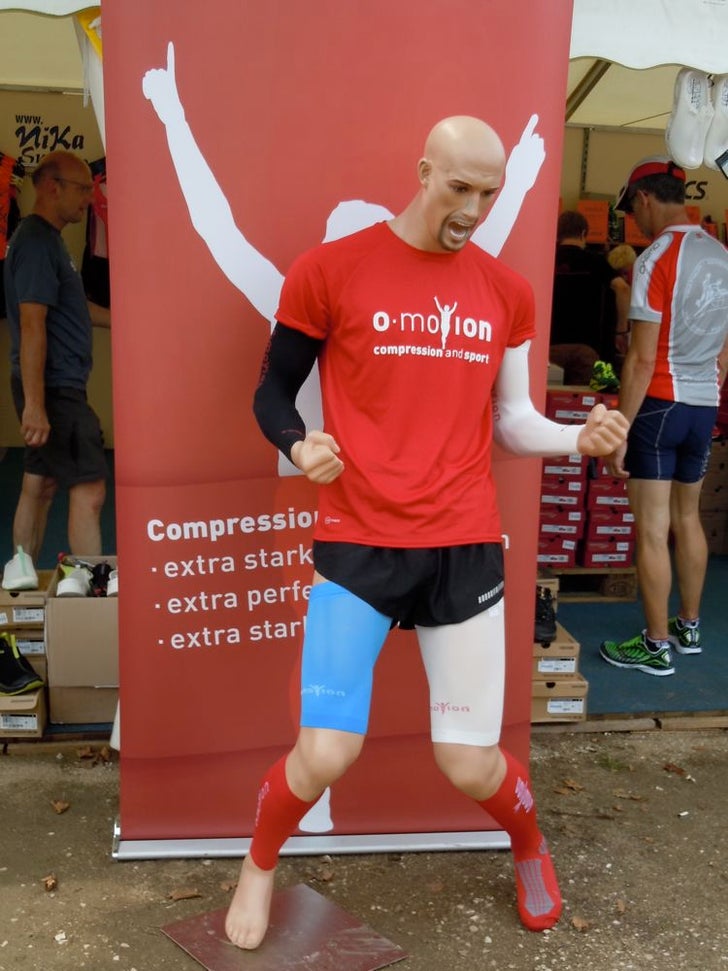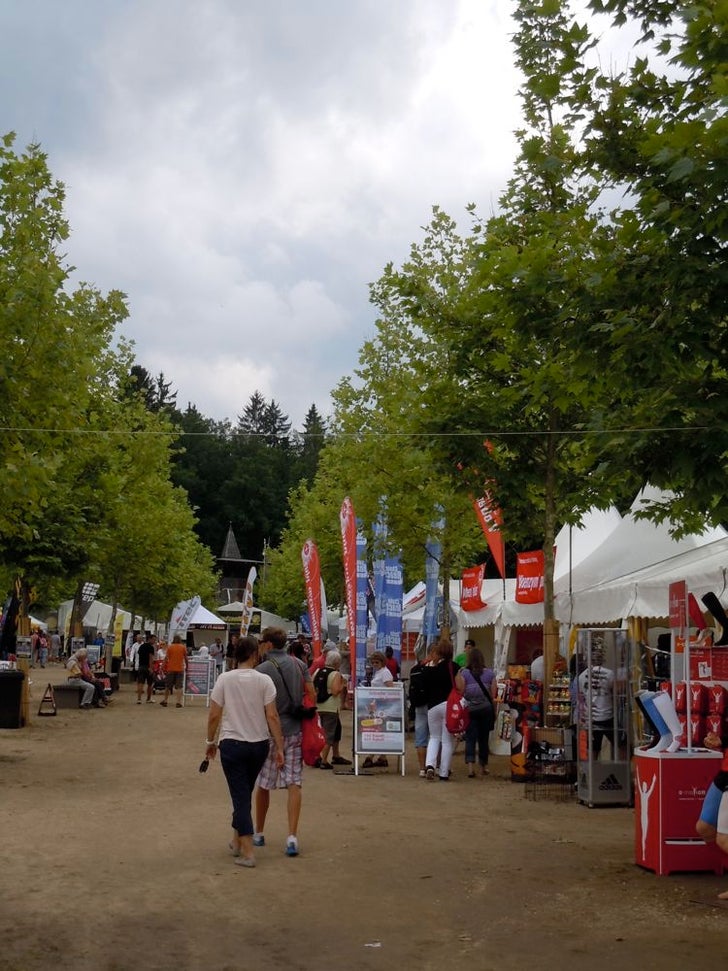 The 2012 Challenge Roth marks my first ever trip to a Challenge Family event. I had heard tell of the wonderful atmosphere created by Team Challenge, and I must say I'm already quite impressed! The expo in Roth may well be the largest I've seen at a sporting event – it's almost a village unto itself with numerous avenues lined with booths and a variety of food and beverage pit stops scattered throughout. It's a place one wants to stay and hang out. Even the sales and marketing representatives manning the booths were enjoying themselves – as evidenced by the Wright Socks' crew partaking in a refreshing round of Erdinger Alkoholfrei Bier!
Walking through the expo this afternoon, I had the good fortune to bump into Felix Walchshofer, CEO of Team Challenge. Walchshofer is the head honcho of all things Challenge, and his smile – both constant and contagious – shows his obvious passion for providing athletes and spectators with the experience of a lifetime. Today he introduced me to one such athlete, a gentleman from Long Island, New York who will not soon forget Walchshofer's kindness.
Dan Perlmutter's bike was badly damaged in transit to Roth. Upon arrival, Perlmutter realized that the airline inspectors had failed to close his bike case completely, and the rear derailleur was broken beyond repair. Rather than let frustration get the best of him, Perlmutter made his way to the Challenge expo in hopes of finding a replacement part. Instead, he spotted Walchshofer in the crowd, recognizing him from prior race photos. Perlmutter introduced himself and shared his travel snafu story. He was greeted with a giant hug and reassurance from the caring CEO.
"You came all the way from New York to our race. I promise we'll get you a bike to ride," Walchshofer told him.
A hunt through the expo ensued and sure enough, shortly thereafter Perlmutter was outfitted with an entire new bicycle to borrow for Sunday's race – as well as a smile to match that of Walchshofer.
"I probably wouldn't have done this race if I hadn't heard so many good things about the organizers behind it," said Perlmutter. "And now, I really wouldn't have been able to race without their help!"
Something tells me that Perlmutter is one of numerous athletes who will be sharing that contagious smile throughout the weekend here in Roth.

More "Dispatch" from Roth, Germany.