A Mythical Place to Race
BAYMAN International Triathlon welcomes athletes from around the world to Mont Saint-Michel and its bay.
An allure of the triathlon lifestyle is the opportunity to discover and enjoy new cultures and landscapes while racing in remarkable places around the world. In 2023, the BAYMAN International Triathlon returns to Mont Saint-Michel and its bay to deliver a once-in-a-lifetime experience at one of France's signature historic places. The event will offer three distances on picturesque and challenging courses, with a field limit of 2,200 athletes.
About Mont Saint-Michel
Mont Saint-Michel is set in a mesmerizing bay shared by Normandy and Brittany. In 1979, UNESCO added Mont Saint-Michel and its bay to its list of World Heritage sites. It receives more than 2.5 million visitors a year and represents the second most frequented place in France. The highest tides in continental Europe are found at Mont Saint-Michel where the sea withdraws 9 miles from the coast and rises very quickly (The bay will be experiencing high tide during the 2023 BAYMAN International Triathlon weekend.)
COURSE HIGHLIGHTS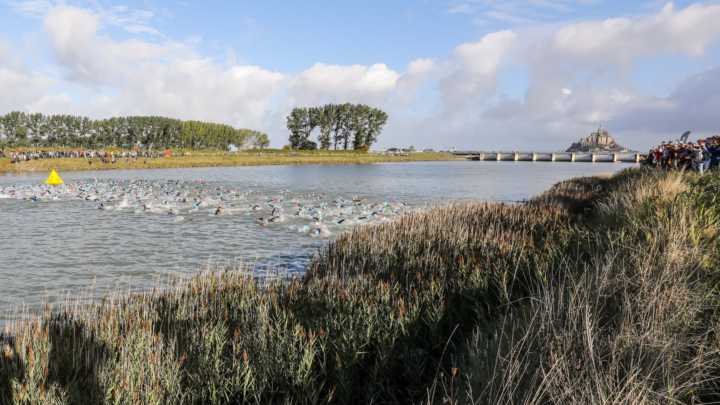 SWIM. Athletes will jump into the seawater of the Couesnon channel. The river dam opens and closes twice a day allowing water circulation according to the tide.  (Photo courtesy of BAYMAN)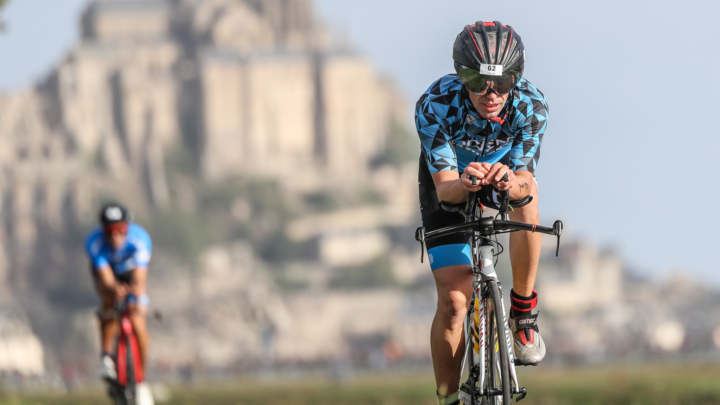 BIKE. The bike course traverses the rolling Breton & Normand territory with a few climbs.  (Photo courtesy of BAYMAN)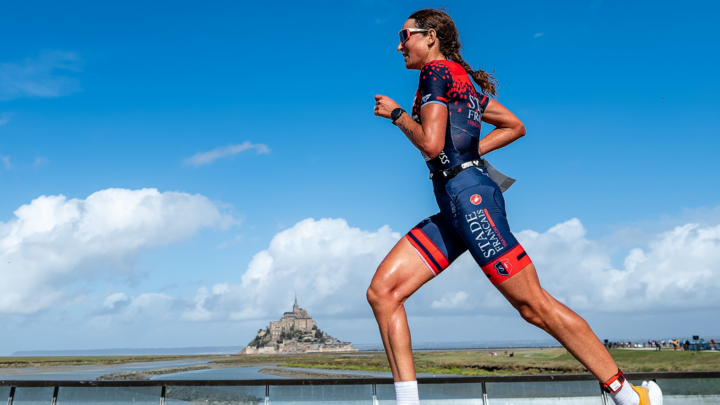 RUN. The one-loop 10 km (6.2 miles) run course starts along the towpath and competitors will run to the Mont Saint-Michel. At the end of the race, athletes will climb the Mont Saint-Michel. A fantastic view of the bay will be available during athletes' descent. (Photo courtesy of BAYMAN)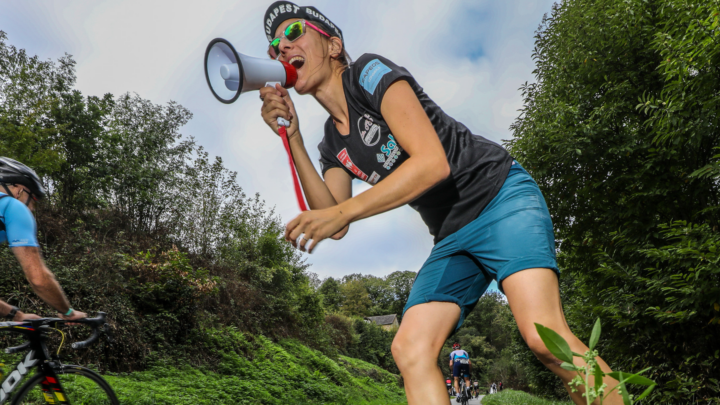 "Supporters can be close to the competitors for the entire race," says BAYMAN race director Arnaud Joly. "It's possible to follow athletes swimming along the towpath, applauding them near the hills on the bike circuit and supporting them at various points of the run." (Photo courtesy of BAYMAN)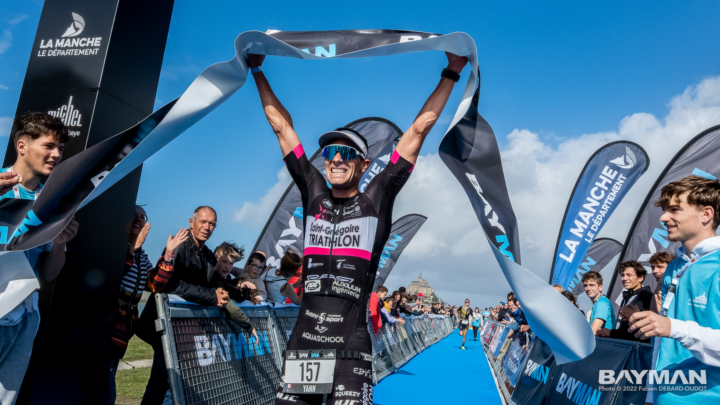 The finish line will be located next to the dam, and the backdrop of Mont Saint-Michel at the finish line and at the podium will provide the most beautiful finish photos in the world. (Photo courtesy of BAYMAN)
RACE SCHEDULE
Saturday, September 30, 2023
XXL Triathlon
3.8 km swim / 180 km bike / 42.195 km run
7:45AM Start
L Triathlon   
1.9 km swim / 90 km bike / 21 km run
10:15AM Start
Sunday, October 1, 2023
M Triathlon  
1,5 km swim / 40 km bike / 10 km run
10:00AM Start
2023 BAYMAN TRIATHLON
| | | |
| --- | --- | --- |
| September 30-October 1, 2023 | Mont Saint-Michel, France  | Register |
Follow us: