70.3 World Championships: How, Why, and Who to Watch
Contributor Kelly O'Mara checks in from Nice to preview the course and share her picks for who will take it all.
Photo: Pablo Blazquez Dominguez/Getty Images
Heading out the door? Read this article on the new Outside+ app available now on iOS devices for members! Download the app.
With the 70.3 World Championships in Nice this weekend set to be the biggest 70.3 Worlds yet, it's hard not to get excited—even by proxy. This is what you need to know whether you're watching from your computer or screaming on the sidelines.
The pro women go off at 7 a.m. local time on Saturday (1 a.m. ET), with the men following at the same time on Sunday. The easiest way to watch from home is via Ironman's streaming Facebook Live coverage on their Ironman Now Facebook page. The coverage is also likely to be available after the fact, in case you won't be awake in the middle of the night. If you're looking to follow non-professional athletes, then live tracking online will be the way to go. Check the wave starts to see when your friends and family go off.
In terms of a course, this one is a doozy. Starting with a hopefully fairly warm and pleasant swim in the Mediterranean, the athletes will then head out of Nice for about 10 flat kilometers before starting to climb and ultimately hitting the famous Col de Vence. For reference, the popular climb took Lucy Charles (now Charles-Barclay) just over 30 minutes on her Strava QOM hunting earlier this year. Watch out then on the fast descent, full of switchbacks and a handful of speed bumps. Finally, the athletes will hit the Promenade des Anglais along the water for a fast 13.1 miles.
To the best our predictive abilities, barring anyone pulling themselves from the start list we don't yet know about, here's who to watch out for.
2019 Ironman 70.3 World Championship: Women's Preview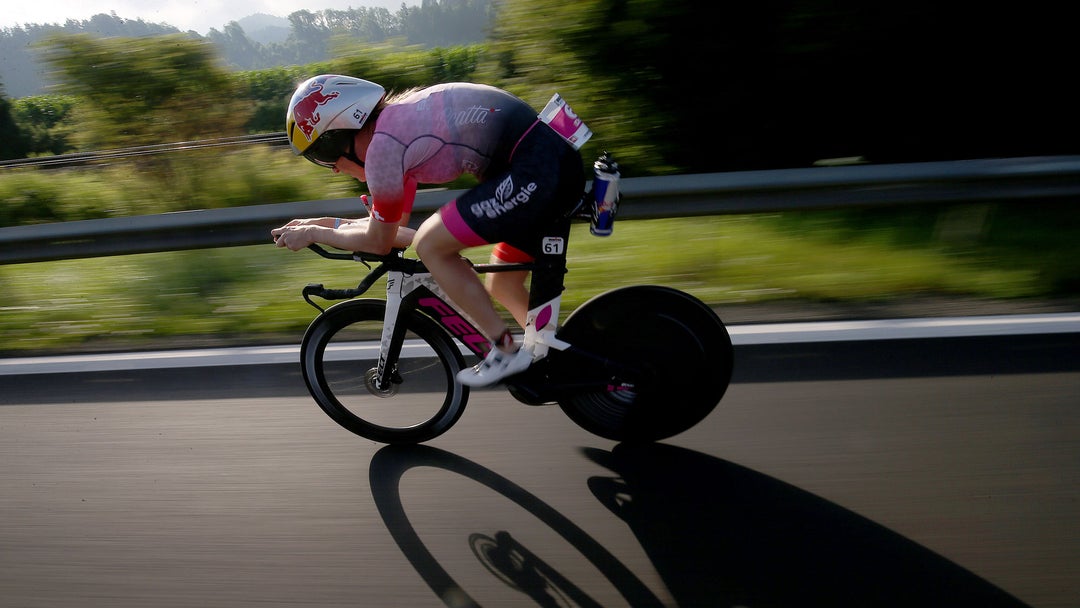 It seems inevitable the Saturday event will be a three-woman race between Daniela Ryf, Holly Lawrence, and Lucy Charles-Barclay. I know most money is on Daniela, who seems like she can't lose. But here's the thing: she's going to lose eventually and it very well could be this weekend. The last time Holly finished a 70.3 World Championships in 2016, she won—beating Daniela. (Lucy wasn't yet on the pro scene.) What it'll come down to is the dynamics of how quickly the others catch up to Lucy after she gaps the entire field in the swim. If Holly can get out of the water with one of the next-best uber-swimmers, like Haley Chura, then she may be able to put some time into Daniela, who will be charging hard on the bike. Although the three have slight differences in foot speed, whoever manages to make it to T2 first is likely to have the best chance to hold on for the win. Of course, Anne Haug may upset all my predictions and everyone's betting pools if she's recovered enough from her epic win at IM Copenhagen just a few weeks ago—but I sort of don't expect her to start?
The other contenders
Don't count out perennial 70.3 winners Paula Findlay, who's been making a return to form this season, or Ellie Salthouse, who's been in Nice training for the big day. Pamella Oliveira, 4th last year, Radka Vodičková Kahlefeldt, 5th, and Imogen Simmonds, 6th, should all be in the mix too. Emma Pallant was second two years ago and will be looking to return to the podium after last year. Olympic silver medalist Lisa Norden is one to watch in any race she enters.
My darkhorse pick
Chelsea Sodaro: She's only raced three 70.3s, but she won the two that weren't shortened—including beating Mirinda Carfrae at Santa Rosa just over a month ago.
2019 Ironman 70.3 World Championship: Men's Preview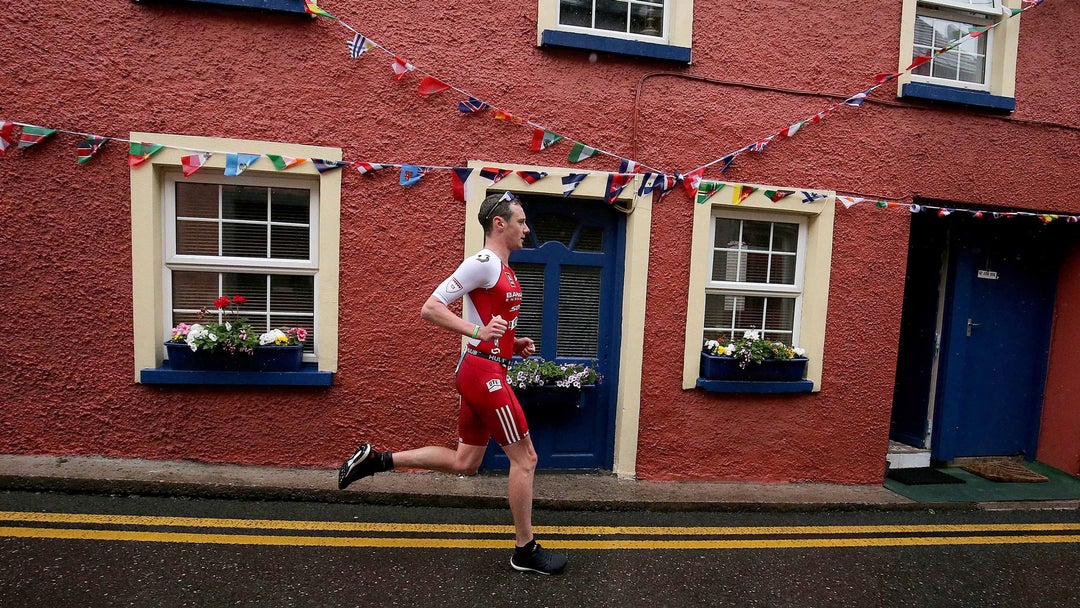 The 2018 men's championship in South Africa was hands-down the most exciting race of last year—and eight of the top 10 have all returned in Nice. And add in some new, big names. Since Jan Frodeno is sitting this one out, presumably to focus on Kona after an injury from his 70.3 title kept him out of Hawaii last year, we'll have a new champion no matter what. Alistair Brownlee, 2nd last year, and Javier Gomez, 3rd, will both be hoping to take that place, though Javi is coming off a tough ITU Grand Final in Switzerland this last weekend. Into that mix come Kona champs Patrick Lange, Sebastian Kienle, and Frederik Van Lierde. With that many fast guys close together, I expect it to be more of a pack race, though Andrew Starykowicz will do what he can to stop that from happening on the bike and Josh Amberger will try to get away on the swim. Still, it's likely the front contenders stay more or less stay together and slowly drop hangers-on until it becomes a foot race from which only one can emerge victorious.
The other contenders
It's easy to forget about Ben Kanute with all the other hotshots, but the American Olympian has been second and fourth at the 70.3 champs and isn't likely to settle for off the podium again. Sam Appleton has also finished 4th and 6th at this race. And even though Kristian Blummenfelt hasn't done many 70.3s, when he does them he sets world best times. Plus, he has to feel good about his chances (and tired), after coming off a win at the ITU Grand Final last weekend.
My darkhorse pick
Pieter Heemeryck: It's not a fair darkhorse pick, since we all had to learn his name during last year's race as he hung in with the big boys and ended up fifth. But he's only gotten better since then.