2018 Kona Preview: Will Patrick Lange Repeat?
We preview the men's professional field for the 2018 Ironman World Championship.
Photo: Getty Images for IRONMAN
Heading out the door? Read this article on the new Outside+ app available now on iOS devices for members! Download the app.
As the big day on the Big Island approaches, learn about the fresh faces—and the returning vets—racing for glory on the sunny streets of triathlon's tropical capital. (Read the women's preview here.)
Patrick Lange
Germany, 32

Sure, it's no bold call to predict that the returning champ will be a contender, but his win in 2017 was no uke: After breaking Mark Allen's 27-year-old run course record in 2016, Lange's 2017 injury-plagued regular season didn't exactly predict him as a Kona winner. He clearly had the ability to do well last year, but his performances prior to Kona didn't foreshadow an eventual overall course record on the Big Island in October. Similarly, his 2018 season hasn't been perfect—Frodeno has outrun Lange at both 70.3 Kraichgau and IM Frankfurt. But bear in mind, Lange has already proven to be faster than anyone ever in Kona on that given day. With the experience of crushing the race already, all of the contenders will be keeping their eyes on the 32-year-old German and his made-for-Kona run.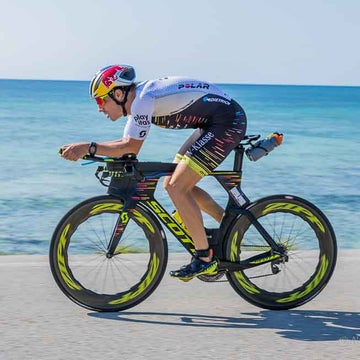 Sebastian Kienle
Germany, 34
"Sebi" Kienle won Kona in 2014 and has placed in the top four in five out of the last six years. Expect him to make up for a relatively slow swim with a rocket-propelled bike—especially if he can link up with other similarly focused compatriots. His 2014 win came from a breakaway where he bested the next best bike split by more than 11 minutes. He was also one of three athletes in 2017 to smash the previous course bike record of 4:18:23 (Kienle's time: 4:14:57) before falling back with a disappointing 2:57 marathon. (Reminder: Last year's winner Patrick Lange posted a 2:39:59 run en route to breaking the course record.) But if Kienle's performance at Challenge Roth this summer is any indication— where he put together a killer bike-run combo with 4:07:29 and 2:47:45, respectively—he's got the running chops now to make a bid for his second Kona crown.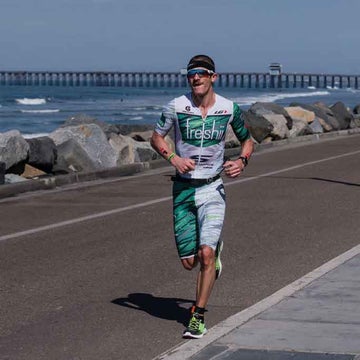 Lionel Sanders
Canada, 30
Last year's second-place finisher famously posted an Instagram video of himself training on the treadmill— while looking at a photo of the exact moment Patrick Lange passed him for the win. He wants the title bad, and as one of the scrappiest, fiercest fighters in the sport, he's a definite contender. His downfall: the swim. But as he told Triathlete at Oceanside 70.3 in April, where he again took second to a German world champion (this time, Jan Frodeno), he's been working hard at it, hoping to come out of the water in touch of the lead pack. Sanders has spent much of 2018 hunkered down and training, with mostly half- distance races on his calendar— including wins at 70.3 Pucón and St. George, and the Challenge Championship—so expect Sanders to be ready to rip in October.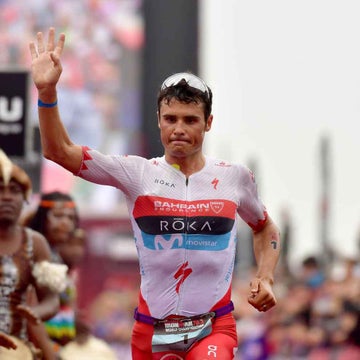 Javier Gomez
Spain, 35
The appearance of five-time ITU world champion and Olympic medalist Javier Gómez of Spain has to be one of the most anticipated Kona debuts in recent history. Gómez's ability to race strong across swim, bike, and run at any distance in all conditions is a potent combination. That said, a Kona rookie hasn't won the title since Belgium's Luc Van Lierde stormed onto the scene in 1996—proving that experience on the Big Island is crucial. Though a two-time Ironman 70.3 world champion, Gómez only got his first taste at the full iron distance at June's Ironman Asia-Paci c Championship in Cairns. He put together fast times across all three disciplines—including a 2:41:02 marathon—to cross the finish line at 7:56:38. The sub-eight- hour performance was good enough for second (behind a course-record setting Braden Currie).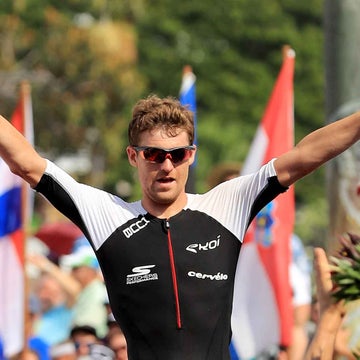 David McNamee
Scotland, 30
We called McNamee a wildcard last year, but he's a full-fledged threat for the crown after turning in an 8:07:11 for third place in 2017. The accountant who brushes his teeth before every run (except when he's racing) is a top swimmer and runner—so he'll have to improve his bike from 2017 to make it to the top of the podium. After battling illness that prevented his anticipated season debut, McNamee grabbed a sprint-finish win at 70.3 Marbella and then took second to multiple world champion Javier Gómez at 70.3 Barcelona. He had a rough day at his validation race at IM Austria, but a solid training block in the lead up to Kona will serve the young Scot well. Look for McNamee to move up late in the race if he's on.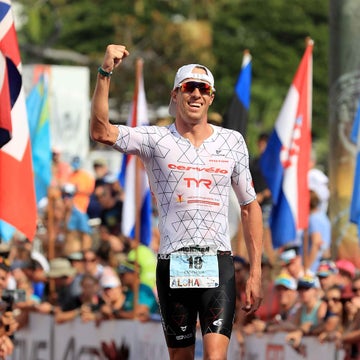 James Cunnama
South Africa, 35
Cunnama mounted an impressive career comeback at the 2017 Kona edition with a =fifth-place finish. The performance came after a 2014 DNF, missing the race completely in 2015, and then finishing 26th in 2016. Both Cunnama and his coach Brett Sutton were a bit surprised by his success at the 2017 event, saying that they had projected him to peak at the following year's race. Pretty quickly after celebrating, the South African was back to comeback mode after suffering some fairly severe injuries in a Nov. 2017 mountain bike crash. He had a slower start to the 2018 season before finishing under eight hours (sixth place) at Challenge Roth. Cunnama then quickly turned around and finished third at a sans-swim IM Hamburg to validate his slot. How well he'll come out of a tumultuous year remains a question mark, but he's proven he can perform well on the Big Island.

Patrick Nilsson
Sweden, 27
To North American Ironman fans, the name Patrik Nilsson might not ring a bell, but it should. The 27-year-old Swede is an up-and-coming name on the European long-course scene with some impressive palmares: When he was just 23, Nilsson took fifth at ITU Long Course World Championships in his home country; that same year, he set a national record and won IM Sweden. In the time since, he's taken four IM titles and notched three sub-eight-hour performances. Most importantly, Nilsson surprised everyone with an eighth-place finish at his debut Kona appearance last year. This year, he outran the reigning IM world champ at Frankfurt in July en route to an impressive second-place finish overall at that European Championship. With his rookie Kona race behind him, and some world- beater confidence already from this season, Nilsson could easily pounce on any top contenders who falter.

Ivan Rana
Spain, 39
Experience in tough races is key for the 39-year-old Spaniard—he has been in the sport for well over two decades. As a junior in the ITU, he took third at the 1999 Junior World Championships in Montreal; as an elite, he won the 2002 ITU World Championships and appeared in three Olympic Games—taking fifth in both Sydney in 2000 and Beijing in 2008. Since then, Raña has made a name for himself on hot and di cult courses with a win at IM Cozumel in 2012 and a sixth-place finish at his Kona debut that same year. More recently, Raña has backed up a string of top-10 Kona finishes with another win at IM Cozumel last year and a second- place at the super brutal IM Lanzarote in May. When healthy, Raña is a strong pick for a top-10 finish if Kona conditions get rough, and his veteran experience on massive stages—and strong, ITU-honed run—means he can handle the pressure.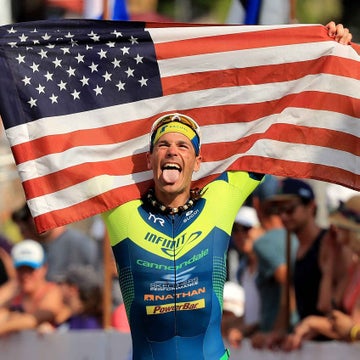 Wildcards
Andy Potts
At age 41, the 2004 Olympian and 2007 70.3 world champion is one of the older pros in Kona, but he's still capable of a great result. Potts has been one of the more consistent Americans in the top 10 (best Kona finish: fourth in 2014). Expect to see him at the front of the race early on.
Braden Currie
The "triathlete of all trades" Kiwi has been hit-or-miss at the Iron-distance, with a 31st-place finish at Kona 2017 and a DNF at 2018 Ironman New Zealand as misses. His astonishing Ironman Asia-Pacific Championship win in Cairns—where he beat Javier Gómez, went sub-eight hours, established a new course record, and ran a 2:39:59 marathon—shows his potential.
Kyle Buckingham
Though the 35-year-old South African has struggled to put together a strong pro performance in Kona (however, he holds the overall AG Kona course record), his stock has been on the rise this year with a fast run and a win over some big names at IM South Africa in April. With a lighter schedule in 2018, expect Buckingham to put it all on the line in October.
Tim O'Donnell
In 2015, O'Donnell showed that he can do well on the Big Island, finishing third. In the last two years, O'Donnell has struggled with keeping pace at the front of the bike and backing it up with a strong marathon. He's a fan favorite in Kona and is capable of mixing it up with the top names.
Matt Hanson
Hanson's breakout performance at the 2015 Ironman North American Championship in Texas put him on our radar as one to watch, but he's struggled on the Big Island. Hanson comes to the race again with another big Texas win and will be looking to shine.