Tri Dad of the Year: Luke McKenzie
Someone get Luke McKenzie a "Greatest Dad Ever" coffee mug for Father's Day this year. Or better yet – make it a bike bottle.
Heading out the door? Read this article on the new Outside+ app available now on iOS devices for members! Download the app.
It's natural for young children to mimic their parents, from dressing up in Mom and Dad's clothes to pushing miniature grocery carts and lawn mowers alongside their folks. But what happens when your parents are some of the top triathletes in the world?
Well, it turns out you still want to be just like them. Case in point: Wynne McKenzie, 5-year-old daughter of Luke and Beth (Gerdes) McKenzie. Instagram followers of the pro couple melted when Wynne made an appearance in a series of recent posts – first watching her parents train on Zwift, then with what might be the world's cutest pain cave setup. Luke explains:
"Wynne loves watching us ride on Zwift," says McKenzie. "And recently she told us she wanted her own Zwift. We had a portable trainer laying about, so we set her bike up on it. It was a hit." Wynne hopped on and joined her dad for a morning spin, documented on video by Mom.
It all started at 7am this morning with her 'subtle' request @GoZwift pic.twitter.com/qRf3618jO9

— beth mckenzie (@bethgmckenzie) May 27, 2019
The ride was in line with the attention span of a five-year-old child – only about 10 minutes. Still, Wynne had a blast. After her first ride on the trainer, Wynne had another request: "arm resters," or aerobars. While she was at school the next day, McKenzie rigged his daughter's bike with a set just like Mom's (albeit much shorter).
The McKenzies aren't pushing their daughters to follow in their footsteps – if anything, Wynne's request was a surprise ("She doesn't ride her bike outside as much as we would like, to be honest," admits McKenzie.) However, they do say that it's not completely out of left field, given their tri-centric household. They also say a love for sport is an important family value; the McKenzies can often be found at the local kids' pool or playing alongside the beach at their Australia home.
"We've never pushed Wynne into doing any sport. I think the key is to let them observe, and if they're interested, they will ask to do it."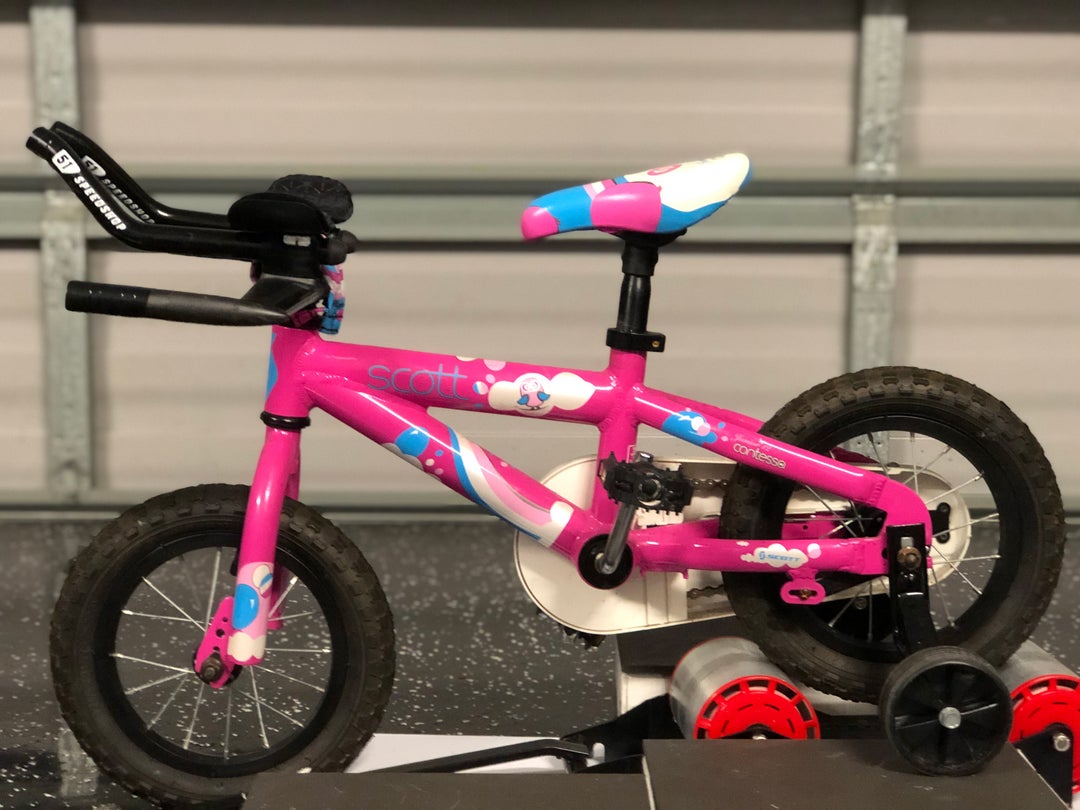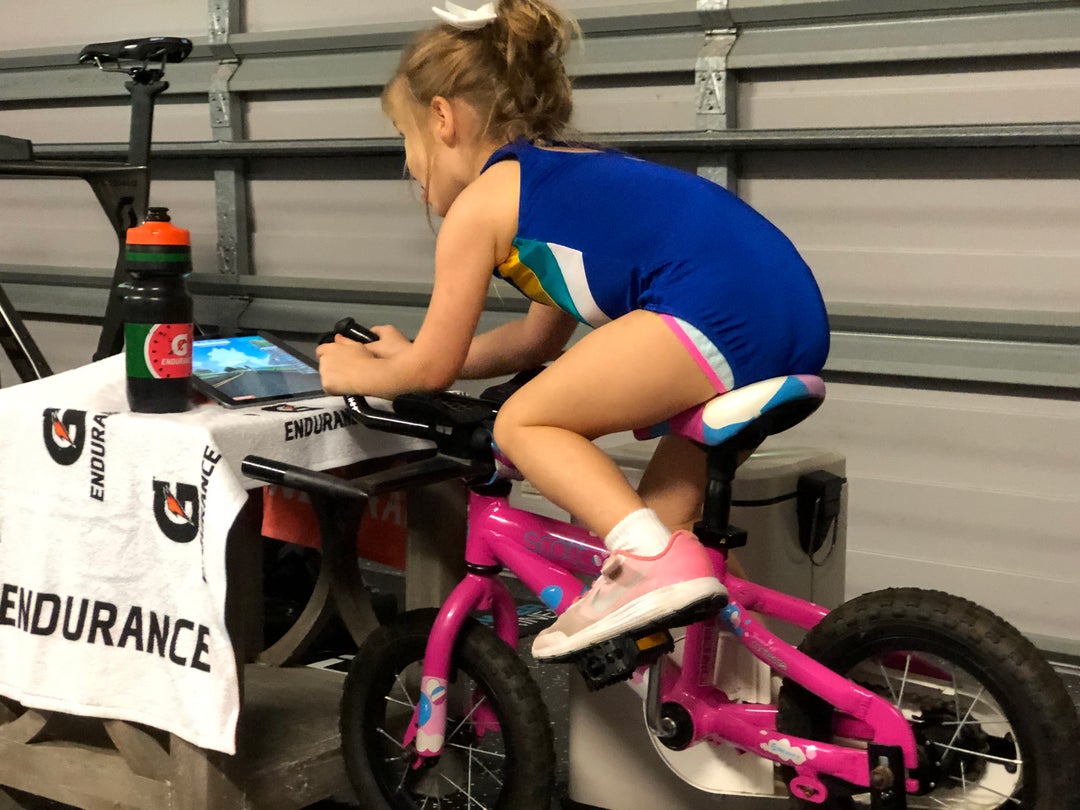 Do your kids show an interest in being a triathlete, just like Mom or Dad? Start with these resources for fostering a healthy love of swim-bike-run:
Introducing Your Kids to Triathlon
Coaches' Note by Lance Watson: Kids and Sport