Our 4 Favorite Vacation Spots for Triathletes
These four locales blend the best of triathlon training with your ideal vacation.
Heading out the door? Read this article on the new Outside+ app available now on iOS devices for members! Download the app.
These four locales blend the best of triathlon training with your ideal vacation.

Relax in Bend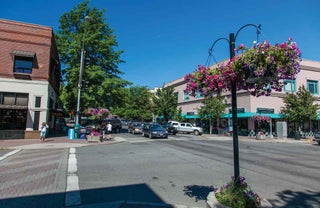 Picture it: You just finished a sunny long ride that snaked for miles on open road past ponderosa pine forests and rushing rivers. You crack a cold IPA that was crafted just steps away from where you stand at the edge of the Deschutes River and slip into the cool rushing water. Welcome to life in this Central Oregon high-desert town, where pros like Jesse Thomas, Linsey Corbin and Heather Jackson train—and recover—hard. Here you'll be tempted to swim, bike and/or run all day long, but the many quality options for eating, drinking and chilling will keep you happily in check.
Get there
Fly into Redmond Municipal Airport, which is about a 15-minute drive from Bend. There are several non-stop flights to and from major West Coast hubs; otherwise, many travelers connect via Portland for the short commuter flight into Redmond.
Stay here
The Hilton Garden Inn Bend is an affordable option located next to the Mill District for quick access to dining and shopping, and the hotel has a fitness room and pool. It's also close to the Bend Ale Trail, which tours the local brewery scene. Check out Crux Fermentation Project and Deschutes Brewery—both are just a mile from the hotel.
Eat this
Hit up brunch at Jackson's Corner and order the brioche French toast, topped with cardamom syrup and whipped cream. Chow is another popular brunch spot, also with a farm-to-table approach to food. For a sampling of Bend's robust coffee scene, check out Backporch Coffee Roasters, Palate and Lone Pine Coffee Roasters. For dinner and cocktails, treat yourself to 900 Wall's seasonally inspired, modern American eats.
Train here
Juniper Swim and Fitness Center has both 25- and 50-meter pools, and offers lap swim hours and Masters workouts. In the summer months, take your swim training into the open water, either in the Deschutes River (swim upstream!) or at nearby Elk Lake. Pro Linsey Corbin's favorite places to ride are the Cascade Lakes Scenic Byway with views of Mount Bachelor, or she'll head east from town and follow the Prineville loop, which she says feels like Kona's Queen K Highway with its rolling elevation profile. A ride up McKenzie Pass is equally scenic and challenging. Run part—or all—of the Deschutes River Trail starting in the Old Mill District and head toward Benham Falls in Sunriver (10 miles each way). Right in town, First Street Rapids Park has packed gravel trails and rolling terrain.
Locals say
For active recovery—or straight up relaxation—Bend's stunning natural spaces soothe body and mind. Corbin recommends a float or paddle (via standup board or white-water raft) on the Deschutes. Or head to Smith Rock State Park for a canyon tour of rock spires on horseback, followed by a picnic lunch along the river.
Race It
Pacific Crest Triathlon, June 22–24, 2018
Deschutes Dash Multi Sports Festival, July 14, 2018
Runner-up
Vail, Colo. There is no shortage of high-end spas and outdoorsy outlets for recharging your batteries in this friendly mountain town.

---
Family Fun in Maui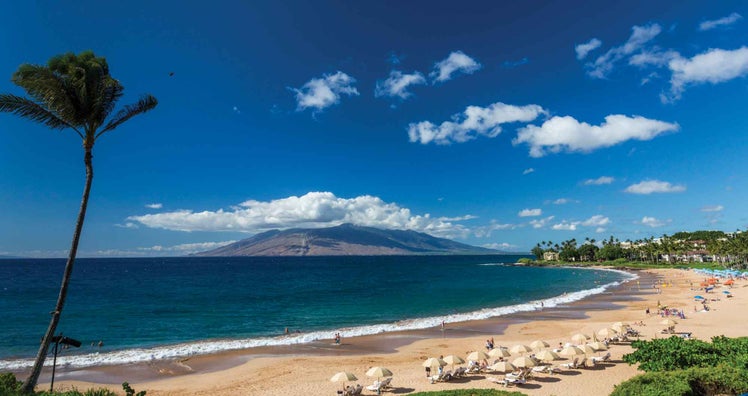 Kona may get all the love as the triathlete's dream destination, but the second largest of the Hawaiian Islands is the ultimate playground in paradise for the entire family. Can you even call it "training" when you're swimming with turtles in turquoise waters and riding and running through a tropical landscape—all while the kids are happily entertained on water slides and ziplines? Home to the annual XTERRA World Championship off-road triathlon, the Kapalua area on the island's west side offers dreamy training terrain, including killer trails through pineapple fields, plenty of kid-friendly accommodations and a plethora of activities for family fun in the (year-round) sun. Snorkeling, anyone?
Get there
There are two airports, one in Kahului and one in Kapalua. There are direct flights to Kahului, the main airport, from many mainland cities. If you are connecting through Honolulu and are staying in Kapalua, consider flying into Kapalua airport, which is a little more expensive but only a 10-minute drive from the resort area in the free shuttle.
Stay here
If you prefer a full-service hotel, the Ritz-Carlton Kapalua is a beautiful property with a fantastic kids' program for ages 5–14. Because it's the host hotel of the XTERRA World Championship, the staff is eager to share locals' tips for triathlete guests. Adjacent to the Ritz, The Kapalua Villas is a complex of fully equipped (washer and dryer!) condos with ocean views and pool access. Also check Vrbo.com, where a lot of people list their privately owned units.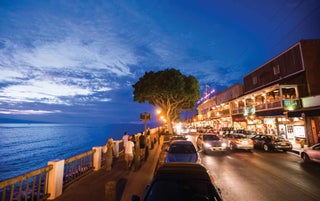 Eat this
Located in Napili Plaza and in Lahaina, Maui Tacos serves up seriously tasty fish tacos and burritos. Local Paul Brown, the Maui ambassador for the XTERRA World Championship, recommends the Lahaina Burrito—wet. That's chicken or beef, rice, cheese and guac smothered in enchilada sauce and cheese. "It is definitely a post-workout meal!" says Brown. Head to Lahaina Grill for a quality seafood dinner worth the pricier spend.
Train here
A 15-minute drive from Kapalua, the Lahaina Aquatic Center pool is free to use and open every day (Masters swim workouts are held weekdays for $5). Six miles south of Kapalua, Airport Beach in Kaanapali is a calm spot for an open-water swim, especially in the morning. Locals swim a 1.2-mile route from the park's pavilion to Black Rock and back, and there is an organized swim weekend mornings at 9.
For a fun, shorter ride, head north from Kapalua on Highway 30 (a winding country road) for 14 miles to Kahakaloa, a small village located on a beautiful bay. "Drop in and see Lorraine and Guy at their home for an awesome shave-ice and the best banana bread and banana crème pie you will ever have!" says Brown. Want to go longer? Continue around the west end of the island, looping through Wailuku and back through Lahaina for a hilly 60-miler. Coastal runs don't get any prettier than the Kapalua Coastal Trail. Starting at Kapalua Bay, head north to Fleming Beach and continue to Honolua Bay, about a six-mile round trip.
Locals say
Brown recommends The Hawaii Concierge for planning family activities. "From zip-lining above the XTERRA race course to parasailing above the blue Pacific to a Hawaiian luau, they know all the best service providers."
Race It
XTERRA World Championship, Oct. 29, 2018
Runner-up
Boise, Idaho. Fam-friendly features include an extensive urban trail system for exploring, easy access to all kinds of outdoorsy activities, an awesome zoo and affordable accommodations.

---
Romance in Park City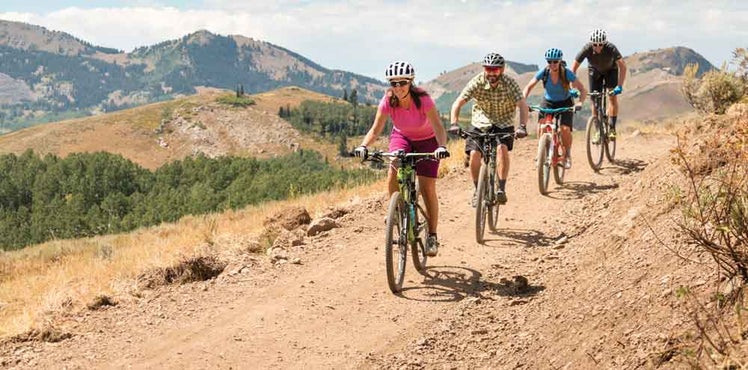 This rugged mining town turned sexy ski destination blends a rustic alpine spirit with a distinctly cosmopolitan culture. Year-round, you can spend the day exploring the extensive network of trails that takes you far off the grid, and at night cruise the historic and happening Main Street. In addition to the Olympic Park, Park City is home to the Sundance Film Festival, the biggest independent film festival in the country, and world-class restaurants. (Robert Redford's restaurant, Zoom, blends the best of both.) The little mountain town big on charm is the ideal place to rendezvous for some romance—and some training—among the aspens.
Get there
Salt Lake International Airport is about 35 miles from Park City, and there are numerous shuttle services that will drop you right in town. The city bus goes everywhere—for free—so no need for a rental car if you plan to stay in town.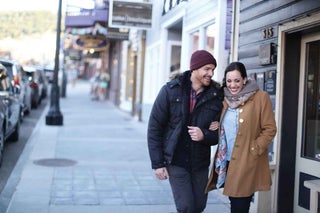 Stay here
Endurance athletes will swoon for The Betty Haus, an upscale two-bedroom condo on the mountainside of The Park City Ski Resort that was turned into an athlete's hideaway. The brainchild of Kristin Mayer of Betty Designs, the condo is equipped with a CycleOps indoor trainer and bike pump, and is steps from the best mountain biking trails and two miles from the pool and weight room of the Municipal Athletic and Recreation Center (Thebettyhaus.com).
Eat this
For a hearty breakfast, head to No Worries Cafe in Summit Park. El Chubascos, known for its salsa bar, is the spot for a post-ride burrito; Fairweather serves up tasty vegetarian soups and salads. For dinner, check out Silver Star Cafe at the Park City Ski Resort, then stop by Cortona for house-made gelato.
Train here
Both the Ecker Hill Aquatic Center and Municipal Athletic and Recreation Center (MARC) offer Masters swim programs in a 25-yard indoor pool. Check out the Wasatch Triathlon Club for other group workouts and open-water swims in nearby Jordanelle State Park. Although Park City is known for its mountain biking (check out the Mid-Mountain Trail and Crest Trail), there are some incredible road rides and bike paths. The locals' go-to route is the Park City-Kamas-Browns Canyon loop, which is about 45 miles long and passes through sleepy rural communities. For a challenging climb on the road bike, head up Pine Canyon Road, says local Emma Garrard, a pro triathlete. "It's beautiful in the late fall with the changing foliage colors," she says. The trails of Round Valley are a hot spot for local runners.
Locals say
For some romantic wining and dining, Garrard recommends taking the St. Regis Deer Valley funicular up to the J&G Grill for an elegant dinner with sweeping mountain views. For a short day trip, "take a hike in the Uintas Mountains, a 30-minute drive from Park City, and pick up sandwiches on the way at Samak Smoke House for a picnic at one of the 500 lakes," says Garrard.
Race it
XTERRA Utah, Sept. 15–16, 2018
Echo Triathlon, July 14, 2018
Jordanelle Triathlon, Aug. 18, 2018
Runner-up
Austin, Texas. Romance meets rock—and blues and folk and country—in Austin, a major live-music hub. The central Texas town provides the perfect playground for pairs, with its vibrant neighborhoods, plentiful top-rated dining options, sleek boutique hotels and outdoor recreation opportunities in the middle of town, thanks to Lady Bird Lake and Zilker Park.

---
Nightlife in Boston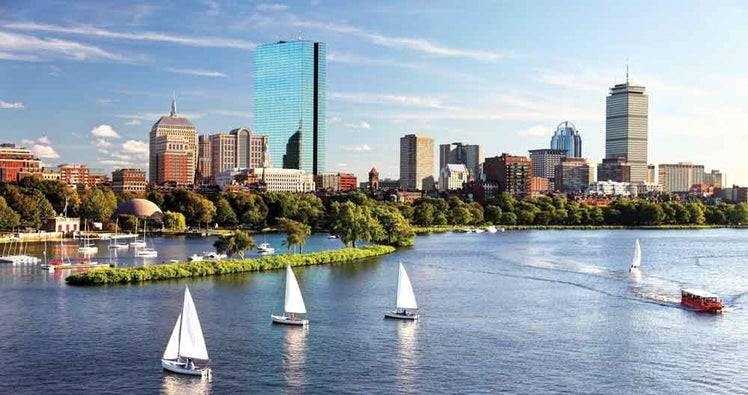 Steeped in rich history, the city has become the hub for the New England endurance community but also offers plenty to do aside from training, especially when the sun goes down. Bostonians love their sports teams, and cheering for the home team—the Red Sox, the Celtics and the Patriots—is a sport in and of itself (and a favorite nighttime pastime). From the Fenway's sports bars and Southie's hip eateries to downtown's dark taverns and thumping dance clubs, the city offers lots of opportunity to strike some train-play balance.
Get there
All major airlines service Boston's Logan International Airport, but check Jet Blue and Delta first, as both have BOS hubs and offer a lot of flight options.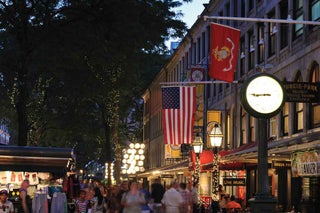 Stay here
The Liberty Hotel in the stately Back Bay neighborhood offers easy access to the Charles River for running and houses hot-spot Italian restaurant Scampo. In the trendy Seaport area, The Envoy, which is the host hotel for the Boston Triathlon, overlooks Boston Harbor and is a popular meet-up place for rooftop cocktails and night views of the city skyline.
Eat this
End your Charles River run at The Paramount in Beacon Hill, a popular brunch spot (go for the egg, avo and cheese sandwich). In the summertime, hit up Helen's in Concord and order the Red Coat, a massive breakfast spread, to refuel after a swim in Thoreau's Walden Pond. The Cambridge Masters Swim Club hosts open-water swims late May through September.
Train here
Head across the Charles River to the Massachusetts Institute of Technology campus for a Masters workout (drop-in fee is $15). The YMCAs around the city also offer lap swim access for an affordable fee. The Green Line Velo Wednesday night ride is a popular tradition. It starts in Cleveland Circle with three pace groups ranging from social to serious and ends with beer and pizza. In colder temps, check out a CompuTrainer class at Fast Splits in Needham. The classic Boston run is a six-mile loop along the Charles River, and on Saturday mornings you can join a group to run along the Freedom Trail to cover historic sights on foot. The Boston Marathon route, from the Copley Square finish line and out through Wellesley, takes in Boston College and the infamous Heartbreak Hill.
Locals say
South Boston, or "Southie," is "being taken over by endurance athletes," says Michael O'Neil, owner of Ethos, a local race organizer that produces the Boston Triathlon and Lobsterman in Maine. "Running along our waterfront race route is super popular—there is a great loop out to Castle Island." Post-run, he recommends heading to the homey L Street Tavern, made famous in the film Good Will Hunting, for a taste of what's on tap—and some local culture.
Race It
Boston Triathlon, July 22, 2018
Runner-up
Portland, Ore. Foodies, music lovers and beer enthusiasts delight in Portlandia's renowned offerings into the wee hours every night of the week.