This Mom of Five's Triathlon Strategy: 'Done' Is Better Than Perfect
Mom. Lawyer. Entrepreneur. Weight loss champion. Ironman. Meet Rachel Brenke.
Heading out the door? Read this article on the new Outside+ app available now on iOS devices for members! Download the app.
Rachel Brenke's triathlon journey began inauspiciously, just three months after her youngest daughter was born in early 2015.
"One of my girlfriends said, 'You swam in high school, and you've been trying to run, why don't you try a triathlon?'"
Despite not having much cycling or running experience, Brenke says her eagerness to regain her health and lose weight after giving birth to her fifth child overrode her concerns about jumping head-first into a new sport and putting on spandex for the first time in years. And there's more: The stress of founding a fitness-focused law practice while parenting five kids with her husband, a military veteran and cyber-security analyst, and battling health issues related to a past thyroid cancer diagnosis (she's now cancer free!) meant that Brenke, 34, needed an outlet.
She bought a used road bike and signed up for a local sprint triathlon, Tri it Now!, located near her homebase in Fredericksburg, Virginia. The physical and emotional high of crossing the finish line led her to sign up for an IronGirl that summer, propelling her into long-course triathlons.
Since then, she's lost more than 100 pounds, and most recently, Brenke was selected for one of 40 commemorative slots given to inspiring athletes to race the 2018 Ironman World Championship—following a finish at Ironman Maryland in 2017. Giving her kids a massive hug as she crossed the finish line last October, Brenke couldn't believe where her triathlon journey had taken her.
One thing Brenke has learned in her fourth year in the sport: "'Done' is better than perfect." She applies that philosophy to her training. Brenke is on the road two-to-three times per month for work. To get sessions done, she has to be flexible, which often means making friends with the treadmill and hotel bike. And when she's home, training means getting up early, squeezing in sessions while working remotely, and utilizing empty pool lanes during her kids' swim practices. She also says her husband cooks dinner most nights—if she provides the recipes.
The balancing act is all worth it, she says. Competing in triathlons makes her a better mother and spouse, and "happier and more confident." She adds, "When I'm training, it's nice and quiet and I can just think. Everyone should care about themselves enough to do things that are you."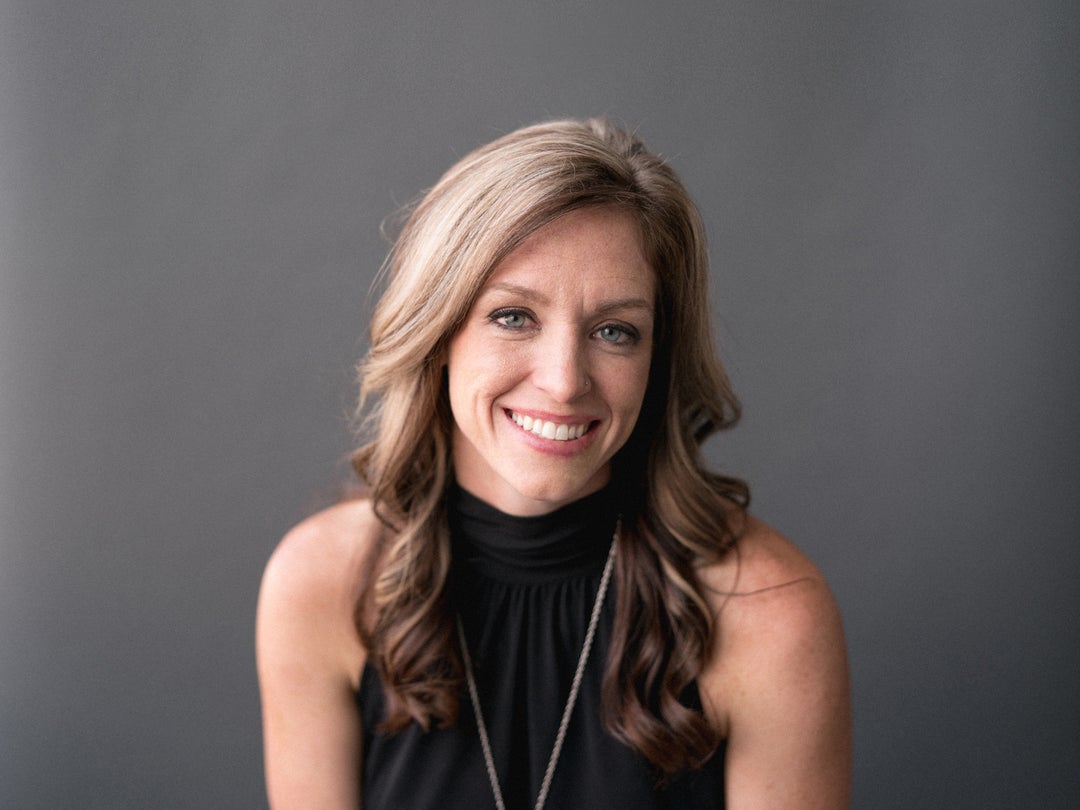 A Day in the Life
5 A.M. Check email, get organized for the day
6 A.M. Kids get up and head to school
7 A.M. Train for a couple hours
9 A.M. Begin workday
3 P.M. Kids get home and do homework, eat dinner
5 P.M. Shuttle kids to sports practice and do another training session
8 P.M. Finally home, just in time for bed
RINSE AND REPEAT!