The Triathlife: What's The Deal With The Old Guy?
To take his swim to the next level, pro Jesse Thomas subjected himself to the worst kind of torture—working out with high school kids.
Heading out the door? Read this article on the new Outside+ app available now on iOS devices for members! Download the app.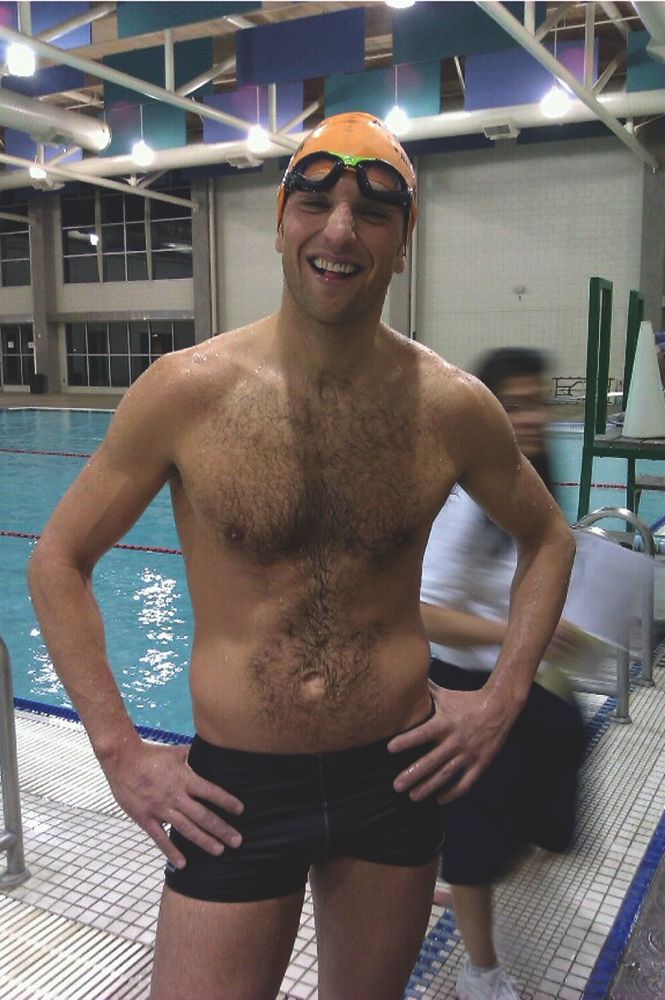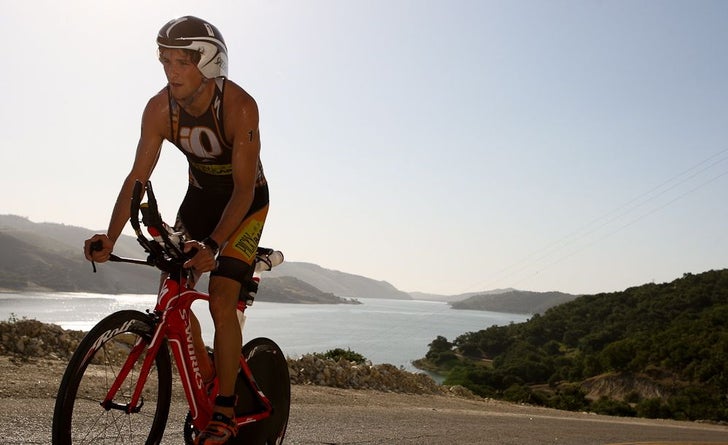 To take his swim to the next level, professional triathlete Jesse Thomas subjected himself to the worst kind of torture—working out with high school kids.
When I started triathlon, my only swimming skill was a decent water-basketball jump shot. Matt Dixon (my coach) and Gerry Rodrigues (my swimming consultant), said that to be competitive, I had to start swimming like a swimmer. That meant swimming a lot (30–45K a week), and with people who are way faster than me. Masters teams met so early, so instead I found a competitive club team—full of high schoolers. I told the coach I was a pro triathlete who needed some serious swimming help. He said I could swim with the group as long as I stayed out of the way.
Being a 32-year-old pro triathlete swimming with teenagers is a lot like that movie where Drew Barrymore goes back to high school years later thinking she'll be cool but turns out to be a bigger dork than she was before. One kid told me that no one on the team knows my real name. On the first day of practice they saw my carpet of chest hair and have called me "Hasselhoff" ever since.
But the social exile is nothing compared to the athletic ego deflation. There's a nice 14-year-old girl who swims in my lane—and smokes me 95 percent of the time. I have secretly started calling her Nemesis. At this point I don't know if I'd rather podium at a world championship or win one stinking workout against that girl.
Recently Nemesis and I did a 1K time trial. I had stayed with her on the previous few workouts, so I assumed we would swim similar times. She was in the heat before me and went out like a rocket. I told my wife, "She's going out way too hard. She's going to die so bad!" Well, she held it, finishing in 11:08. This surely meant I would demolish my goal of 11:40. I jumped onto the block full of enthusiasm, had a clean dive and went out strong. I finished in 11:50.
After I swallowed my pride, I realized that 11:50 was almost a minute faster than I swam the year before. Yes, a 14-year-old girl double-lapped me, but my improvement was huge!
Getting socially and physically demoralized by high school kids every single day isn't my idea of fun, but neither is swimming alone and staying slow. One humbling thing about triathlon is that no matter your level, you're still not that good compared to the best single-sporters. I get a similar dose of reality when I work out with my wife's Oregon Track Club.
But the challenge makes you stronger. If you really want to improve, swallow your pride and run with runners, ride with cyclists and swim with swimmers. It's OK if you're the biggest nerd out there, or the slowest one of the bunch. Just trust in the fact that adversity promotes adaptation and improvement. And if you stick with it, one of these days you'll beat your own Nemesis.
Jesse Thomas' "The Triathlife" column appears every month in Triathlete magazine. Thomas is a second-year pro and the 2011 Wildflower Long Course champion. He lives in Springfield, Ore., with his wife, American 5K champion Lauren Fleshman, and is CEO of Picky Bars. Follow him: @jessemthomas