Rudy Von Berg: The Young Pro Is Blazing His Own Path
Meet the heir apparent to one of tri's family dynasties.
Heading out the door? Read this article on the new Outside+ app available now on iOS devices for members! Download the app.
Because triathlon is only 45 years young, a tri dynasty is rare. The big exception, however, is 25-year-old professional Rudy von Berg, son of triathlon legend Rodolphe von Berg. But the junior von Berg isn't just following in his father's swim-bike-run footsteps—he's blazing his own path, one that takes him to the top of some of the sport's most iconic races.
"My dad has been doing triathlon since triathlon's inception pretty much in the early '80s and still going strong winning his 60-64 age group in every race he does including worlds. My earliest memory of him racing was in Kona at the Ironman World Championship in 1998 when I was 5 years old."
"Watching Kona shaped my passion for triathlon from an early age. As a kid, you definitely tell yourself, 'One day I'll be here with the top pros to try and win it!' Kona will always be the number-one race to win for me in my career."
"I did race some ITU, even did two world series events, but I didn't like traveling so much to 'chase points' and make little to no money. It was expensive, and not having a swim background, I struggled at the highest level being close to the lead."
"Even though it was awesome to win Wildflower in 2018 and end Jesse Thomas's six-win streak, for me it was less of a surprise than for many. I had a performance like that brewing in me for a while. I was stoked with how Wildflower went."
"Wildflower was still in the buildup phase for the 2018 70.3 European Championship. Even though I felt strong in Wildflower, I felt even better and was in better shape when I won the European Championship. That's how we scheduled the periodization with my coach."
"I do my best to stay healthy, but it's not always easy when you are training almost every single day of the year. In 2018, I got a little niggle in my foot for about six weeks after I raced two 70.3s within seven days. It was a sign—that was a little much for my body."
"My overall goal for my career in triathlon is to win Kona. That's the dream and working hard toward it. For the next two, three, four years, my goal is to be the best 70.3 athlete I can be—to be on the podium or even win 70.3 worlds."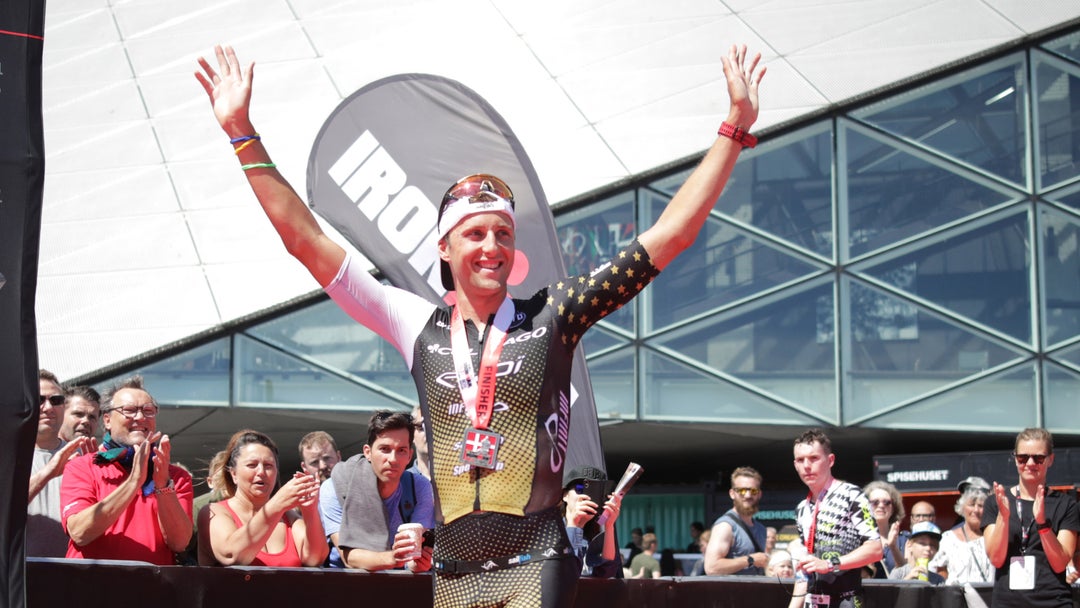 Rudy Von Berg's Faves
Food
Chocolate
Racing Memory
Winning 70.3 Euro Champs in front of my parents
Race
Wildflower
Tri idol
Frodeno, Crowie
Non-tri idol
Bill and Melinda Gates
Pre-race hype song
Axwell, "Nobody Else"
Off-season guilty pleasure
All the desserts
If I weren't a triathlete, I'd probably be:
A psychologist by day and DJ by night